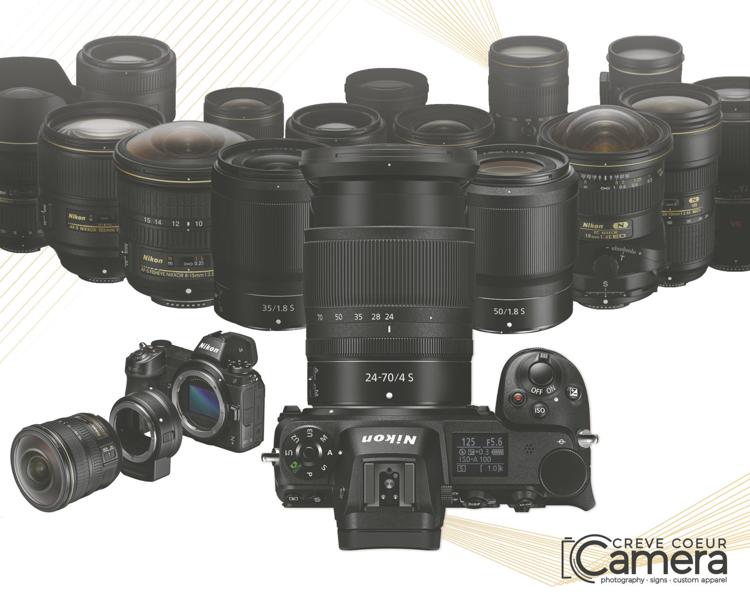 Founded in 1974, Creve Coeur Camera is a comprehensive camera store that now numbers five locations across the St. Louis area. For 40-plus years, Creve Coeur Camera has remained an unparalleled resource for professional and amateur photographers alike. In that time, the store has kept pace with the photographic industry, adapting to shifts in technologies and consumer demands.
Creve Coeur Camera offers a full-service lab, repair services, rental equipment and a wide range of classes. Its expert team is dedicated to helping customers preserve their memories by taking the finest images possible. The store offers premier equipment from brands like Canon, Fuji, Nikon, Olympus, Panasonic/Lumix, Pentax, Sigma, Sony and Westcott, in addition to high-quality photo processing and valuable consumer education.
Want to capture more magical moments this holiday season? Look no further than the new mirrorless Nikon Z series camera. The innovative Z6 and Z7 models embody the trademark durability, elegance, handling and operation of the award-winning Nikon DSLR cameras, albeit in smaller, sleeker packaging. With an optional Mount Adapter FTZ, the Z series cameras are fully compatible with more than 90 F-Mount NIKKOR lenses. These lenses not only preserve functionality, rendering power and sharpness, but also benefit from the Z7 model's focusing system, in-body vibration reduction, 4K video and more.
Whether you're looking for a wow-worthy gift like the Nikon Z series cameras or simply want to upgrade your own equipment, stop by one of Creve Coeur Camera's five area stores or visit cccamera.com today.
Creve Coeur Camera, various locations, 314-567-3456, cccamera.com