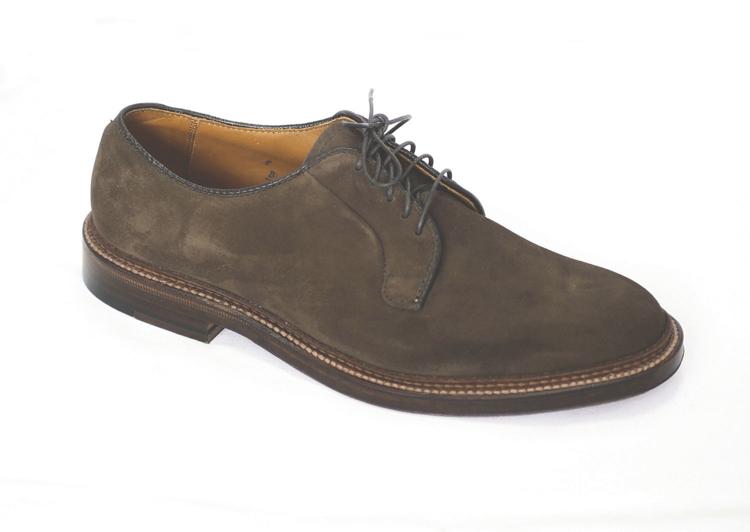 When you love your shoes, only the best cobblers will do. Cobblestone Quality Shoe Repair has proven it knows its stuff. Since 1938, the family-owned and -operated business has passed down the shoemaker's skillset to each new generation. Today, owner Joe Caufield maintains the standards of quality set by his predecessors.
Some families pass down treasured recipes, like Grandma's sweet apple pie, so that they can be recreated and enjoyed. Caufield's family passed down something more than a few favorite meals. Each new generation of shoemakers dedicates itself to training, ensuring their skills stay honed.
Customers receive the same masterful craftsmanship and service as the clientele did eight decades ago. Each cobbler gains new tools and technology to supplement the traditional methods. At Cobblestone, you can expect top-notch work, from shoe repair and reconstruction to retail products to custom dying and alterations.
This holiday season, consider the Alden Plain Toe Blucher Shoe for the handsome gents in your life. At once functional and fetching, you can choose from classy neutral shades, such as navy, brown aniline, tan or snuff suede.
"We have amazing relationships with customers and other merchants both here and in the surrounding communities," says Caufield. "We can't wait to make even more in the next 20 years."
Cobblestone Quality Shoe Repair, 8855 Ladue Road, St. Louis, 314-727-4080, cobblestoneshoerepair.net