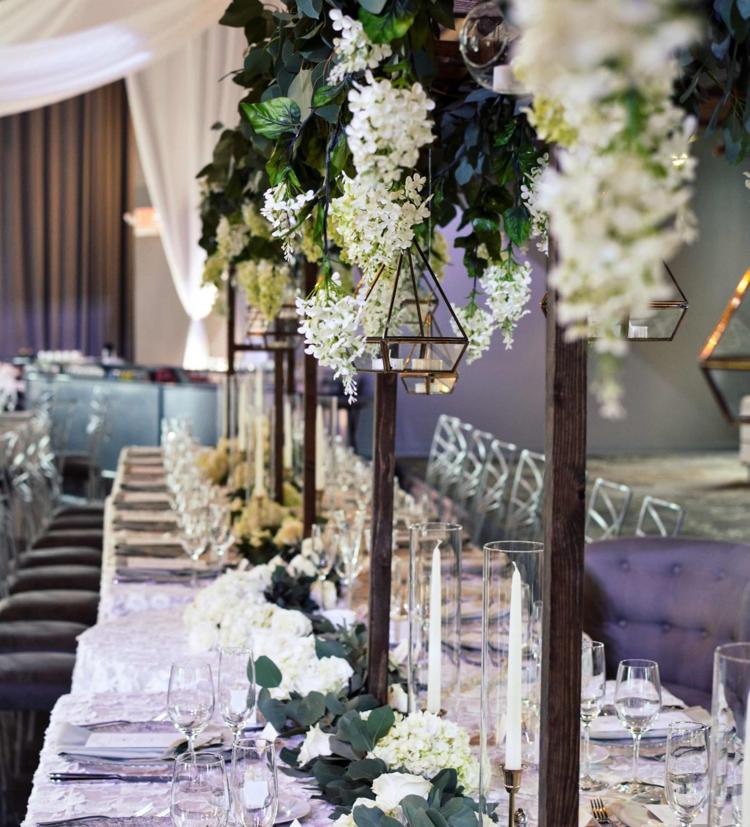 After you've said "yes!" and bragged to all you hold dear, it's time to get down to planning the big day. And while the process can seem daunting at times, Butler's Pantry is here to assure you that you've got a friend to guide you.
"It's that overall, elevated experience that we want to give our clients and their guests," says Maggie Barton, chief development officer. "We can be a one-stop-shop for clients."
Social media, Barton notes, has revolutionized the wedding industry, with endless inspiration and more ways to share event experiences.
"Everyone wants something that hasn't been done before," claims Barton. "They want guests to be wowed and to share their experience on social media. We take pleasure in working with clients to figure out how to customize and personalize their event."
Butler's Pantry seeks to become more than just a vendor. "We prefer the term 'friendor,' because who do you turn to when planning your most important occasions? Your friends and family," explains Barton. "We dig deep to figure out what is most important, so we can deliver on that experience."
Those key questions focus on moments of meaning and happiness, zeroing in on favorite restaurants or what the couple likes to do together, such as cooking at home. Whether it is crafting custom cocktails or a Champagne display, Butler's Pantry latches onto the details that stand out and most reflect each couple's unique connection.
"The venue plays a big part," describes Barton. "If the couple likes the formal opulence of, say, The Coronado, we might look at a multi-course, seated dinner. If they like the modern, somewhat raw and industrial feel of, say, Joule, that tells us the couple may be open to a station-style cocktail reception. The venue amplifies the couple's personality and everything else trickles down from that."
This discussion often drives the venue selection, based on what proves the most pivotal component for each couple. If state-of-the-art technology is a necessity, Barton suggests that Palladium Saint Louis might do. If the clients met at Saint Louis University, The Coronado may prove a perfect locale, as it is located near campus.
"We can be as little or as much assistance as a client needs," says Barton. "We are the caterer, but we can also help with venue selections and overall event design. We have been in business for more than 50 years. We have adapted and become a 'friendor' for all generations."
From treasured partnerships with outside vendors to its own furniture rental and equipment department, Butler's Pantry has everything you need to make your event memorable for generations to come.
Butler's Pantry, 1414 Park Ave., St. Louis, 314-664-7680, butlerspantry.com