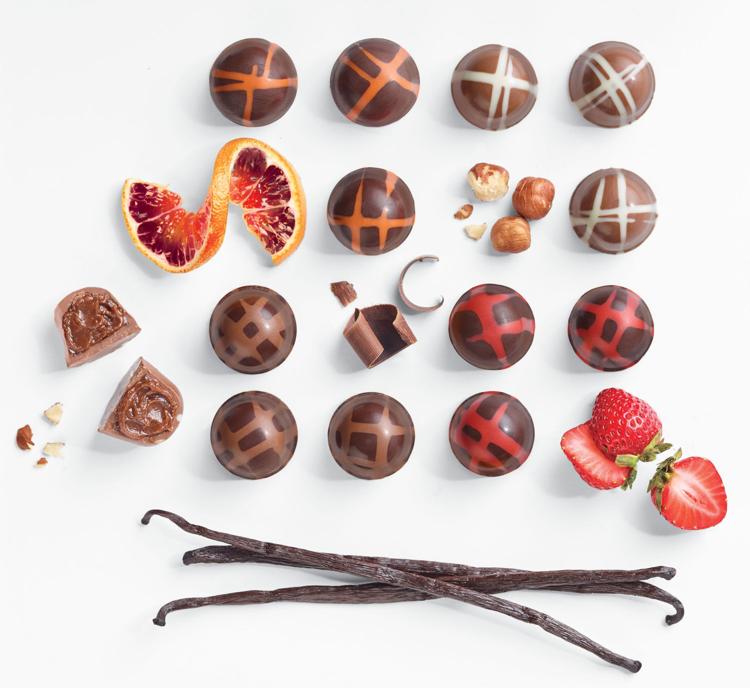 The Bissinger's name is synonymous with legendary chocolate. From being named the Confiseur Imperial (confectioner to the Empire) by King Louis XIV to earning a spot on Oprah's famous "Favorite Things" list in O, The Oprah Magazine, the award-winning chocolate company invites you to take part in the tradition with a taste of its gourmet chocolates.
"When it comes to handcrafting chocolates, Bissinger's has 350 years of history on its side," Dave Owens, chief chocolatier and VP of Taste, says. "Generations of chocolatier techniques and recipes have been handed down and carefully guarded. We marry them with innovative flavor combinations, so customers can discover new favorites." Bissinger's travels the globe in search of the finest, most responsibly-sourced ingredients. Crafted from cocoa beans found in the Cote d'Ivoire, their proprietary chocolate yields a rich, smooth taste.
"The holidays are an extra special time at Bissinger's," Owen shares. Owens feels like a part of the family as, each year, customers recount placing a chocolate Santa in their kids' stockings or adorning the holiday tree with Bissinger's festive chocolate mice ornaments.
Bissinger's recently unveiled its new Signature Truffle Collection, available in four sumptuous flavors and resembling a tiny ornament. In addition to nostalgic favorites, like molasses lollipops and bear claws, the three-pound centerpiece Santa proves a popular addition to one's holiday table. A variety of hand-decorated and boxed assortments are easy for sharing with loved ones. Bissinger's also stays busy fulfilling corporate gift orders for companies across the country.
The beloved chocolate company is enjoying a new home in the heart of downtown St. Louis in the former Missouri-Katy-Texas Railroad building. Through the property's renovation, Bissinger's quadrupled its facility space. The Caramel Room, a grandiose special event space atop the building, accommodates up to 400 guests. "It was important for us to stay in St. Louis and serve as an anchor in the area, adding jobs and supporting local growth," Owens states.
Calling St. Louis home since 1927, generations of fans have contributed to the growth of the Bissinger's brand. Owens says tours of the chocolate-making facilities are a popular activity this time of year. "Visitors get an up-close, behind-the-scenes look at the art and science of making chocolate in a state-of-the-art facility," he says. "I've visited a lot of manufacturing spaces around the world and none of them are more attractive. There isn't anything quite like this space."
And there isn't anything quite like Bissinger's chocolate.
Bissinger's Chocolate Shoppe, 1600 N. Broadway, St. Louis, 314-615-2400; Handcrafted by Bissinger's, 32 Maryland Plaza, Central West End, 314-367-7750; Bissinger's at Plaza Frontenac, 97 Plaza Frontenac, Frontenac, 314-432-1329; bissingers.com