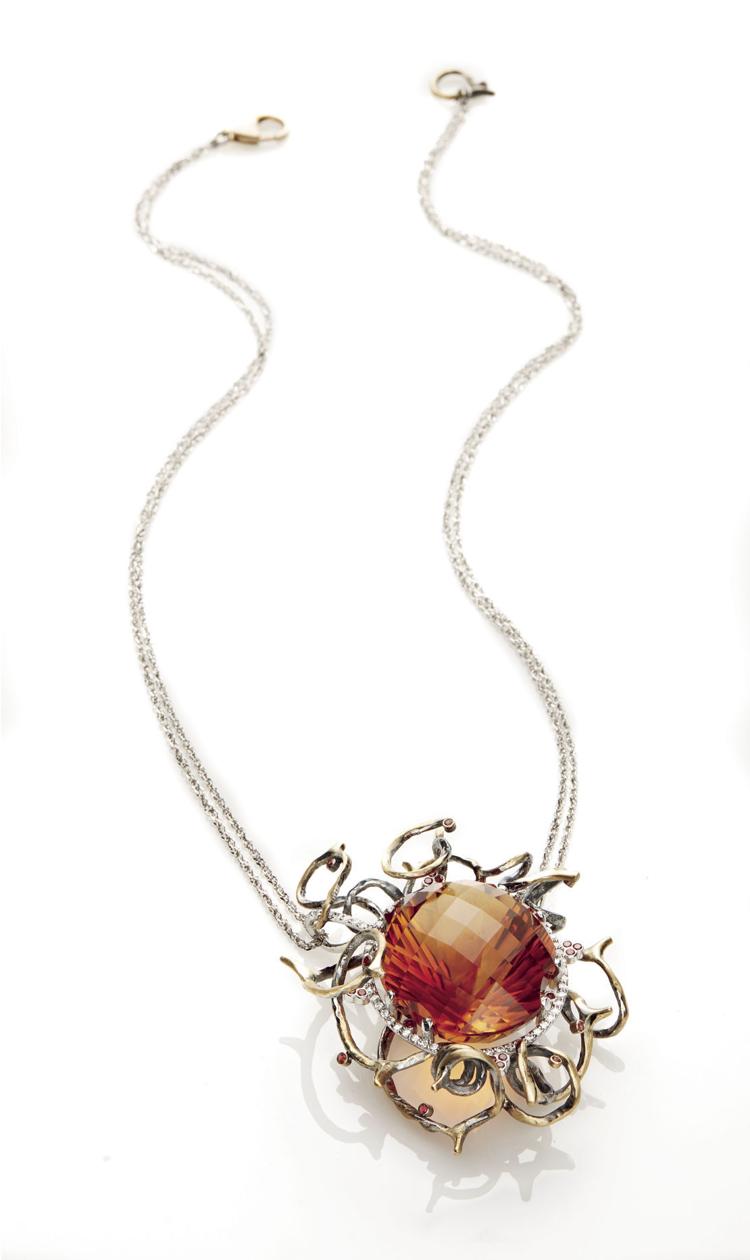 Adam Foster's masterful attention to detail is what sets not only his collections but also his storefront, Adam Foster Fine Jewelry, apart. "My main goal is for people to walk in and [realize] this is not like any other place," he says. "I honestly think that, yes, it's important to make brick and mortar relevant [again], but we want a place people leave talking about. It's about making it an experience."
From his unusual combination of materials, such as black with rose gold, or of textures, like brushed metal with intricate engravings, his unique pieces have an ethereal quality to them that easily draws the eye. "[My designs are] striking originals, even if they have something classic to them," Foster says. "I want people to comment on the things my customers wear. They say, 'Adam is the guy I go to talk frankly about what I want to buy and build.' Even if someone walks in and just sees something, there's a story behind each piece."
Foster focuses on the future of each piece and where it will be decades from now. "I want to make sure the jewelry is timeless. You can look back the second or third generation and still consider it something really unique and beautiful. Look at it as fine art – that's how I approach it," he says. His creations are also available at Elleard Heffern Fine Jewelers.
He avoids trends, while recognizing how contemporary features can translate to his creations. "There seems to be a jump in mainstream jewelry where using those precious or semiprecious jewels allows you to ignore color theory and design practices, and still expect it to look
OK. I get people to look at materials in a way that makes them look through it and say, hey, let's put these things together and make a design," says Foster.
His team also can bring new life to old pieces or design something from the ground up, working directly with clients to translate their vision. The effect is infectious as customers – from the fellow who walks in, not knowing what he should be looking for, to the avid collector – instantly become engaged in the process. "Think of [the store] as a museum you can take home things from," Foster says. "You get buzzed by things [both] on [and off] display. Have a drink at the bar and try on things. It's a totally different way to do it. Everything down to the décor and how we operate within the space. We're on the same side as the customer. Ask me anything; have a face-to-face conversation about where this piece comes from and how it was made."
Adam Foster Fine Jewelry, 1600 S. Brentwood Blvd., Suite 410, 314-771-3390; also available at Elleard Heffern Fine Jewelers, fosterjewelry.com