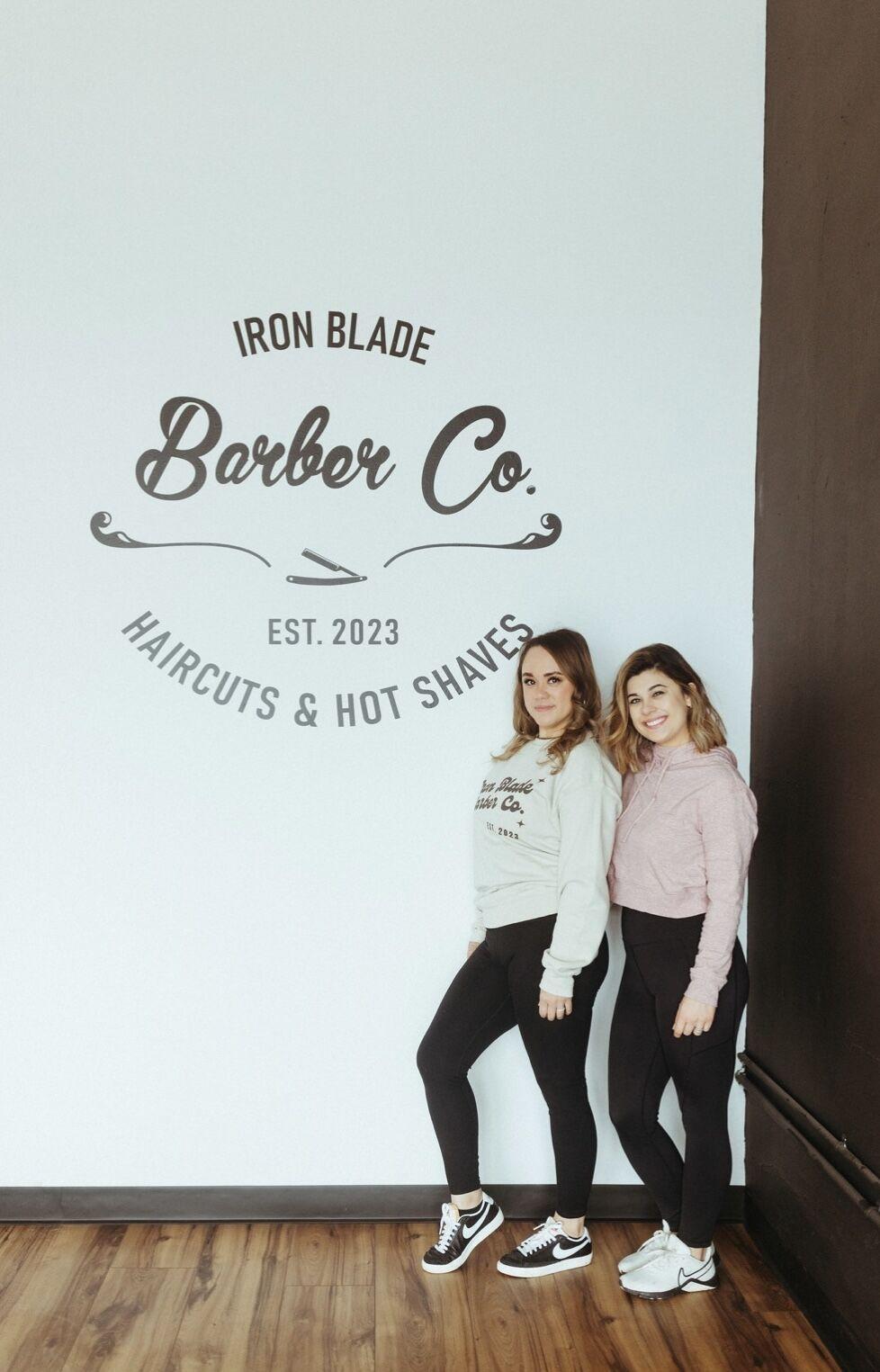 Look up while walking along Big Bend Boulevard in Webster Groves, and you'll see the sleek gold signage of the newest business on the block, Iron Blade Barber Co. Inside, dark furniture and shiny leather seating complement painted black walls, natural and metallic design elements and masculine chair-and-mirror barber setups (along with occasional appearances from shop dogs Sadie and General Patton).
Opened in February by co-owners Christy Barron and Kaitlyn Hackmann, Iron Blade offers hot shaves and haircuts to clients of all ages and genders.
"We're a modern barbershop with old-school skills," Barron says. "We've got you covered, from a classic or contemporary cut [to] a hot-towel face shave, beard trims, waxing and more."
Barron and Hackmann have been friends and business partners in the barber industry since 2016, honing their clipper, scissor, trimmer and straight-edge razor skills on men and women alike. Before becoming a barber, Barron was a lifelong creative who went down the cosmetology path before finding her true passion for barbering.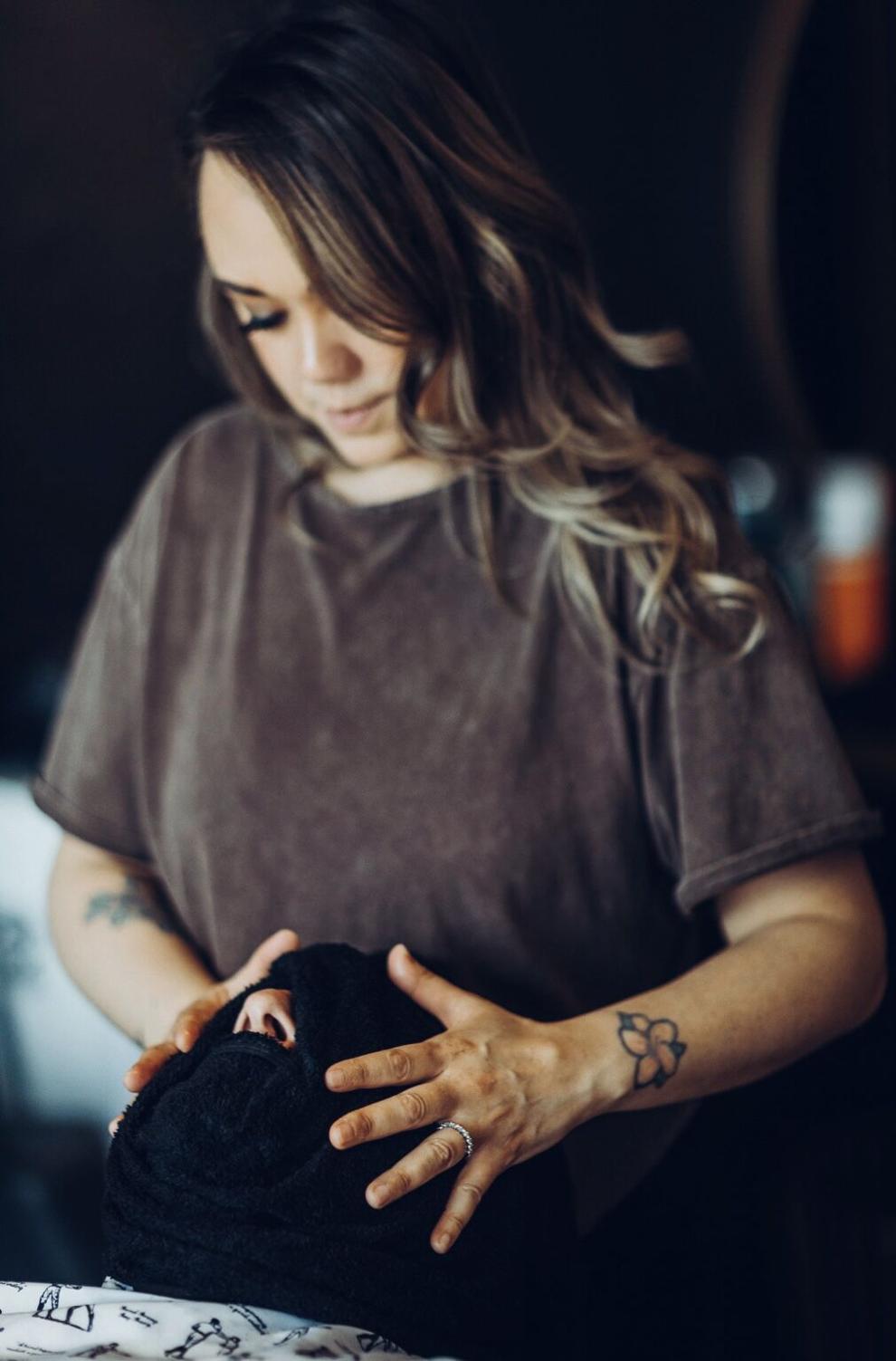 "There's so much versatility in it," she says. "It's constantly evolving and keeps me on my toes. You can always learn and educate yourself on new trends and techniques."
Around the end of 2022, Barron and Hackmann discovered they both shared the same vision and mission of starting their own shop and immediately jumped into making it a reality together. They specifically targeted Webster Groves for the storefront because of its sense of community and camaraderie.
"We love what we do, so we wanted to bring our own spin to St. Louis and open up our barbershop in Webster Groves," Barron says. "We love the old-town feel; everyone has been so welcoming and friendly. We couldn't ask for a better city to be in."
The response from St. Louisans has been swift and immensely positive. Iron Blade makes it easy to book services online, but time slots have been filling up so quickly that Hackmann and Barron have already hired a few new stylists to help with the substantial demand.
Iron Blade services always start with a consultation to make sure stylists and clients are on the same page with the look and vision of the cut. Hair and shave offerings include haircuts and buzz cuts as well as combos of cut and/or beard trims with your choice of straight-razor or trimmer edging. Depending on the service, a cut or shave comes with a lavender hot towel, a relaxing shoulder massage with a handheld massager and washing and styling. Those with dry or brittle hair can add a 10-minute deep-conditioning mask to penetrate hair cuticles and nourish and moisturize hair strands. Waxing can clean up eyebrows, ears and noses (or you can run the gamut with a three-for-two combo).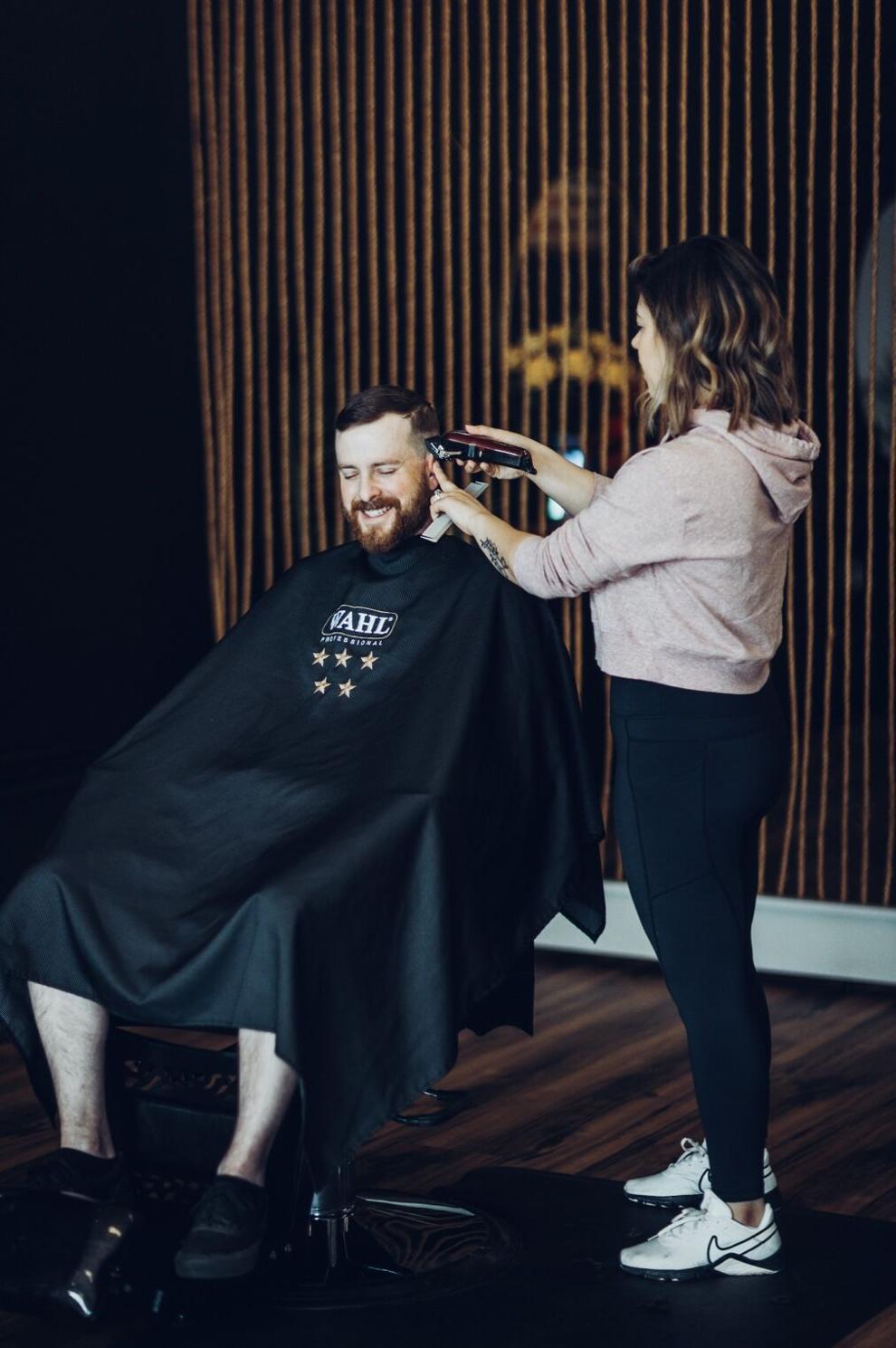 Hackmann and Barron want to extend the same sense of belonging to their clients as the Webster Groves community has provided them in their three months in business.
"We are committed to giving the highest-quality services and creating the finest environment for our clients in a welcoming atmosphere – a place where you can come in, grab a complimentary beverage, sit back and expect nothing but the best," Barron says. "We want our clients to leave saying, 'Wow, this looks amazing,' and to know they will get consistent results with us."