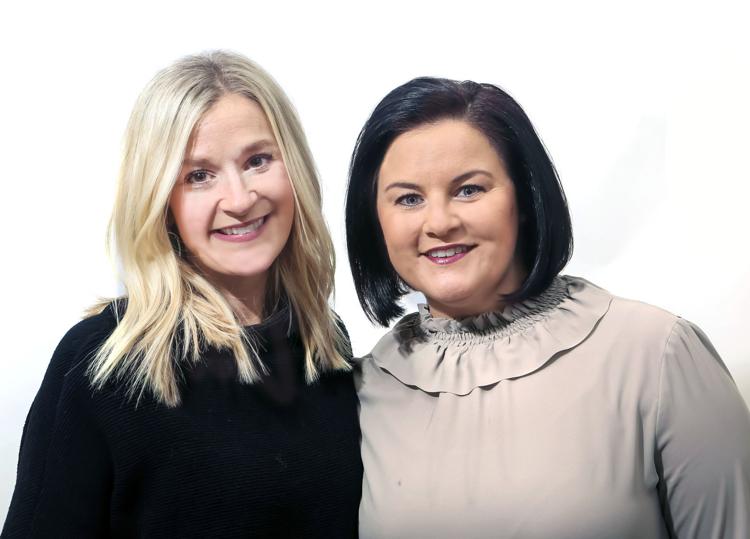 When Megan Wappelhorst welcomed her son Finn into the world in 2015, she found, as many young parents do, that dressing an infant and toddler in a unique, out-of-the-box style aesthetic is not an easy task. Likewise confounded was Jenna Ostmann, Finn's godparent and Wappelhorst's best friend of 25 years, who found herself walking into kids' clothing shops and being stopped in her tracks by a less-than-impressive selection.
Wappelhorst turned to Instagram, used by 700 million netizens each month, and began perusing on-trend kids' clothing from various small-batch designers; there she began compiling a list of favorites that she'd purchase for Finn. Instagram marketing, a concept newly introduced within the seven years since the app's creation, turned out to be highly effective for Wappelhorst, as more and more individuals of her generation have turned to the app to make purchases from niche specialty boutiques as opposed to well-known national chains. "I'd say most of the people I follow on Instagram are little-kid stores," she says with a laugh.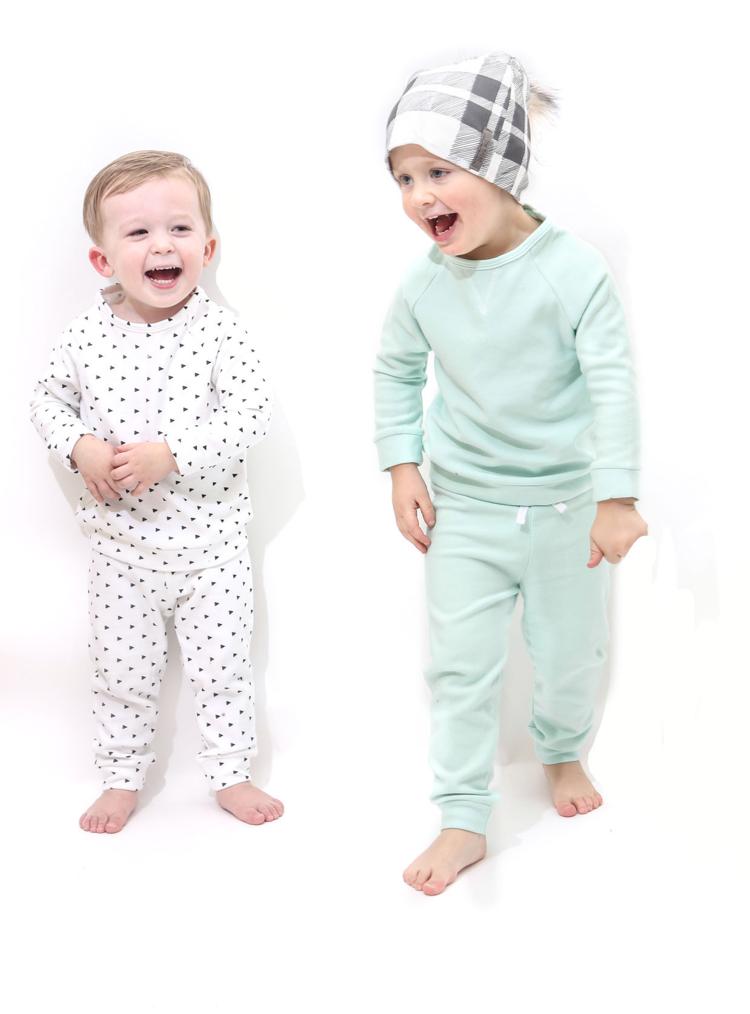 Wappelhorst and Ostmann – whose friendship began as grade school pals in St. Charles and continued through college, where they were roommates at Missouri State University in Springfield – have "always wanted to try something" in addition to the traditional 9-to-5, according to Wappelhorst. With Modern Tribe, their carefully curated online boutique of trendy children's clothing, the pair has added yet another layer to their tightknit friendship: business partners.
Modern Tribe launched in mid-October and debuted an eye-catching line of leggings, tees, cardigans, sleepers, blankets, shoes and accessories in bold black-and-white patterns with a few pops of color here and there, including a cozy buffalo plaid. "We like to stick with a monochrome, gender-neutral theme, on-trend more than the classics," Wappelhorst says. "I would say a lot is hipsterish," Ostmann adds. The featured designers, selected from an ever-growing population of children's boutiques on Instagram, are mostly small-batch, up-and-coming operations based out of Australia, the United Kingdom, Canada and the U.S. "The first order we placed in June, we got in [the last week of October]," Wappelhorst says.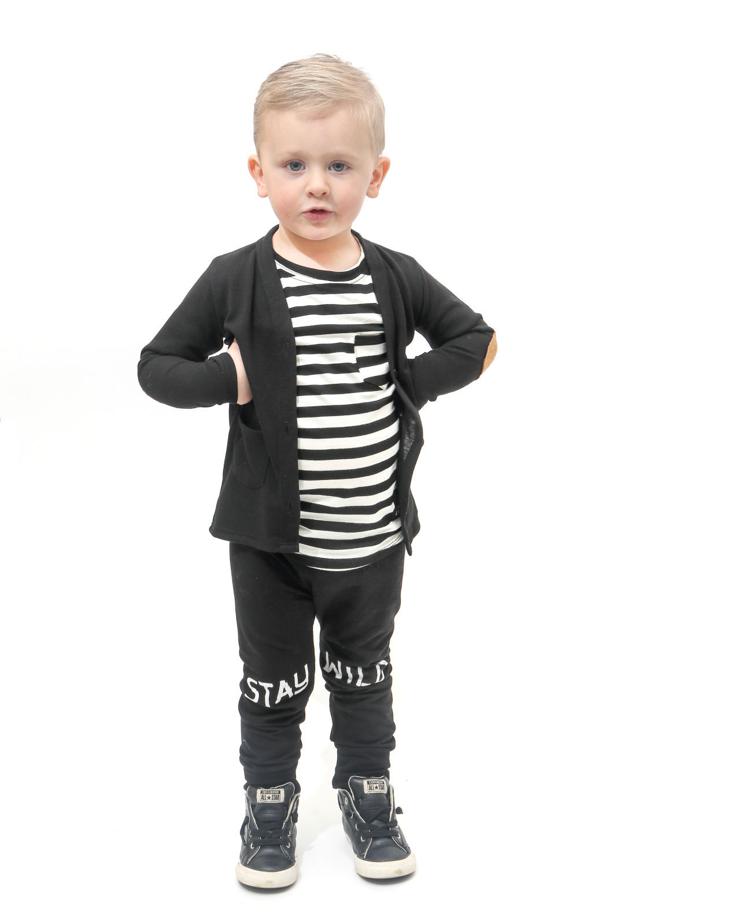 "[It] took so long because when we placed our order, they literally began sewing the pieces," Ostmann says. This superspecialized process enabled the pair to work with the designers to produce designs for leggings, cardigans and dresses. The team came up with ideas and then worked with a graphic designer and local business to produce tees printed with hipster-cute graphics like "snacks on snacks on snacks" or the oft-uttered "ohhhh noooo."
"We also have a couple cardigans and one dress exclusive to us," Ostmann says, describing Modern Tribe's featured pieces from Texas-based Mount Zi, a handmade and organic kids' clothing line.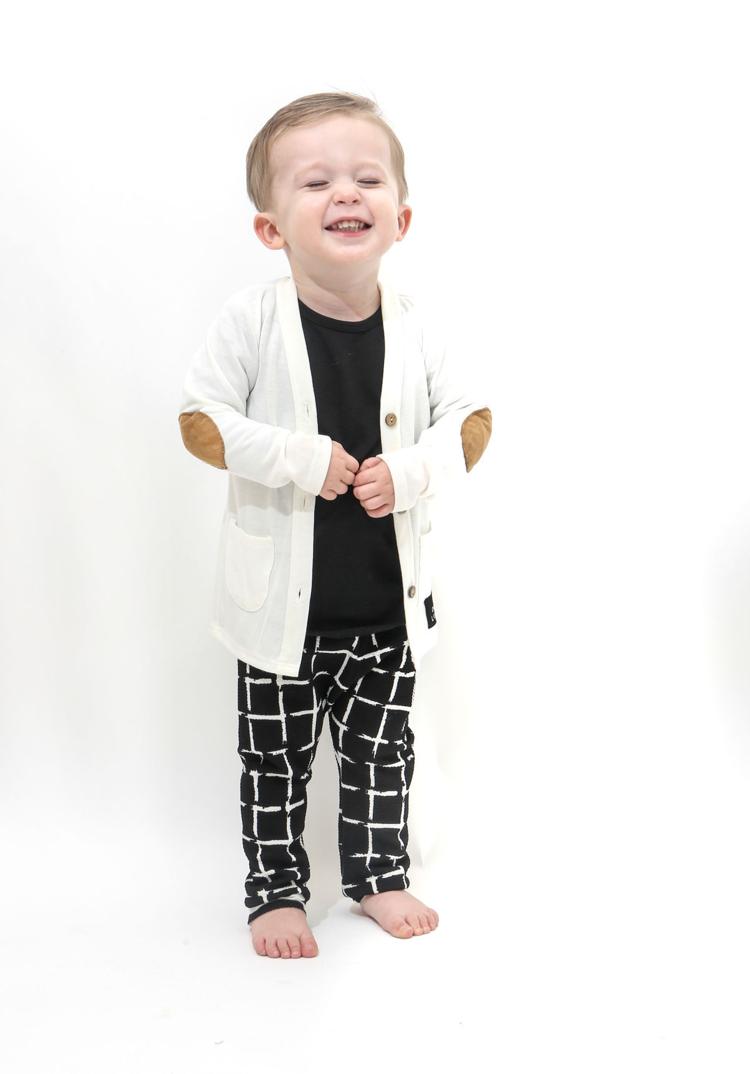 One of the pair's favorite lines is Softsie, an organic-cotton jersey-lined fleece featuring fabrics infused with aloe vera, jojoba oil and vitamin E, a process performed through a capsulation process in a controlled lab. The capsules open only when the fabric is touched or rubbed by human skin. "It's insanely soft," Wappelhorst says.
From the Softsie line, Modern Tribe carries blankets, joggers, sweatshirts and beanies. "She patented the fabric – I asked her, 'Can you make this in my size, just one, so I could buy it?'" Ostmann jokes, referring to Softsie founder Natalie Feild.
For footwear, Modern Tribe carries Hello Zef, an Australian line of funky animal-print high-tops and Oxford-style crib shoes, with plans to expand the venture's pint-size shoe offerings as Wappelhorst and Ostmann come across more designers that strike their fancy. Modern Tribe's website also features Trendy Bubs printed leggings, minimalist printed sleepers from Peregrine Kidswear, knotted headbands and bows by Little Jaimes Gray and several more. All of the labels sold by Modern Tribe are the result of diligent Instagram browsing on Wappelhorst's part.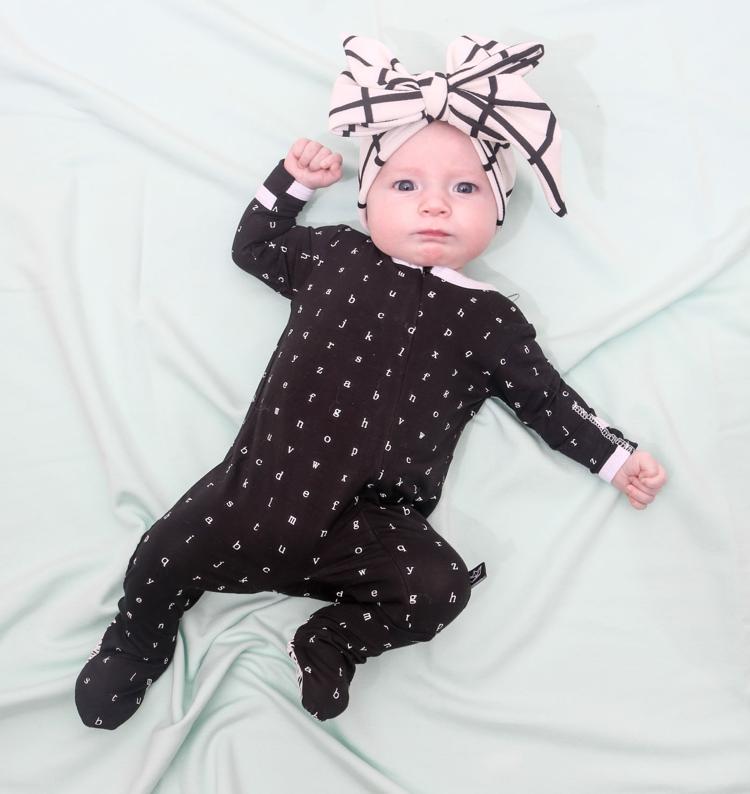 Modern Tribe carries clothing from infant sizes to 5T, with plans to expand into bigger sizes and grow its clothing and shoe selections. Clothing is available for purchase through the Modern Tribe website, with free domestic shipping for orders more than $30 and free international shipping for orders more than $150.
Like the labels the venture carries, Modern Tribe's focus at the moment is on developing its e-commerce through Instagram exposure and other web traffic. Wappelhorst and Ostmann are also planning on making appearances at local pop-up markets and are drumming up a plan for what Wappelhorst calls "Backyard Boutique" parties, where they bring the shop to a host home to give casual browsers an opportunity to get hands-on with the products.
For quality testing, Modern Tribe has a built-in market testing system in 2-year-old Finn. In fact, many of the brands sold by the shop are labels that have outfitted Finn since long before Modern Tribe was conceived. "The products I knew he had worn in the past that I liked, we wanted to stick with – I knew how they washed, and [a year later], they look like they just came from the store," Wappelhorst says. "They don't fade. They don't ball up. The brands I hadn't experienced, we'd order for him to destroy – it's good to have him!"
And directly, there'll be another in-home product assessor for infant sizes, as Wappelhorst and her husband will soon add another baby boy to their tribe. 
Modern Tribe, modern-tribe.com
Be the first to know
Get local news delivered to your inbox!