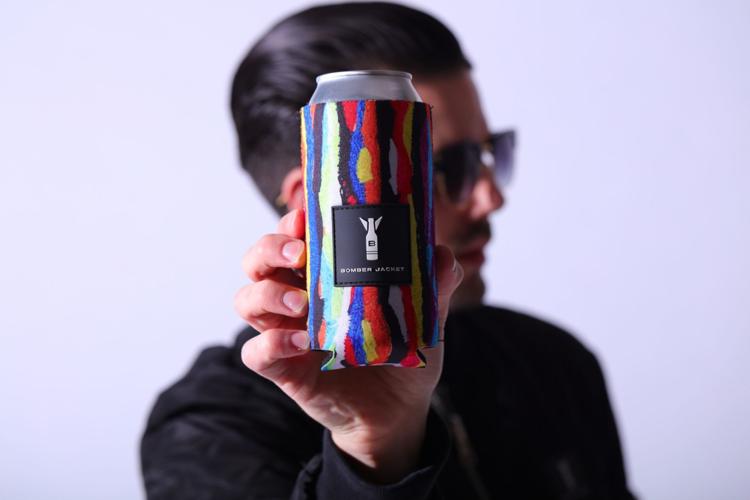 Warm beer is never a good thing – or almost never. One exception: when it leads to a creative invention.
Awhile ago, Alex Nicolazzi realized the large 4 Hands Brewing Co. beer he and his brother were splitting had warmed to an unquenchable temperature. His solution? Bomber Jacket, a cleverly named brand of high-end insulators for 22-ounce bottles – "bombers" in the beer industry – which he launched just months later.
"The next day, I started playing around with logos," says Nicolazzi, who is the founder, CEO and nearly everything else for the operation. "Then I got online for a manufacturer to produce and create them, and I found a factory overseas that specializes in neoprene products."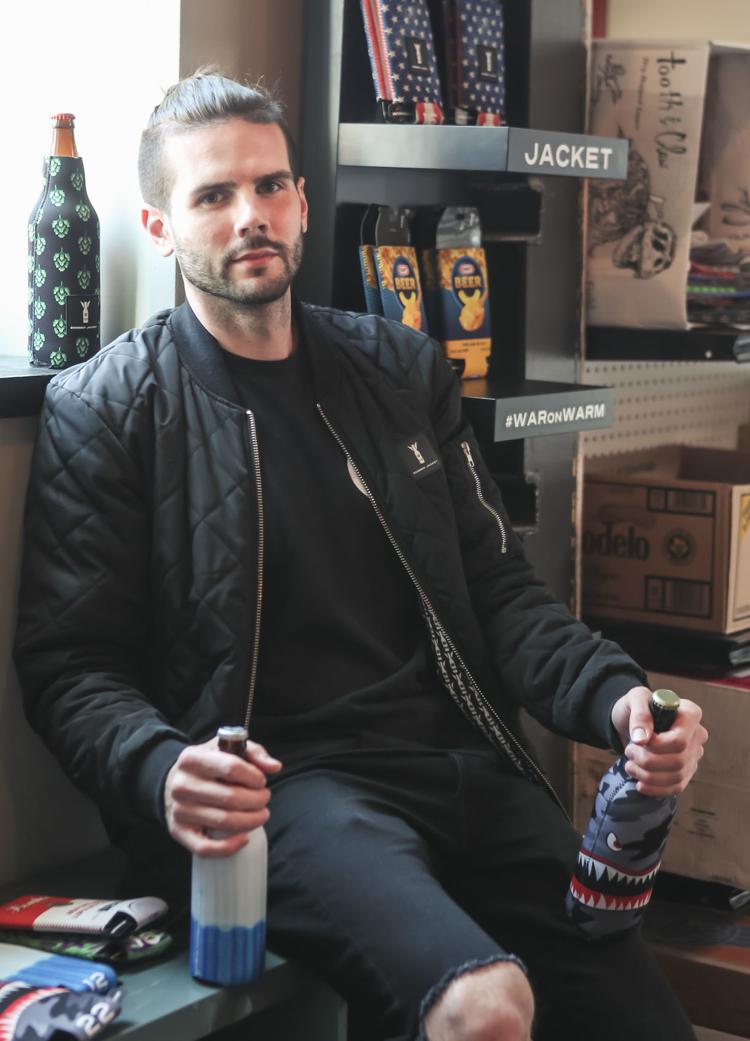 For Nicolazzi, it really was that simple. The Clayton native has been in the e-commerce world since he was 13 (and has been selling anything and everything dating back even earlier, including when, as a middle schooler, he made skateboard wax using cupcake trays). He quickly put together three different designs once the manufacturer had a template in place for the 650-milliliter bottles. Nicolazzi placed a small test order and was blown away by the result.
"The quality was awesome," he says. "A lot of koozies are made of a cheap foam. What makes mine different is, not only do I use neoprene, I use a 4-millimeter neoprene, which is thicker than normal. I also use heavy-gauge gold alloy zippers you would see on an actual jacket, and some designs have our Bomber Jacket PVC patch. Our logo is also always used on the zipper pull."
Think of the neoprene as the "it" factor in Bomber Jacket's appeal. A premium flexible fabric, it can withstand a wide range of temperatures, making it useful for wetsuits, fly-fishing waders and even laptop sleeves and mouse pads – and, incidentally, also making it ideal for keeping larger bottles cold by cutting the warming rate in half. Everything else is just icing on the cake.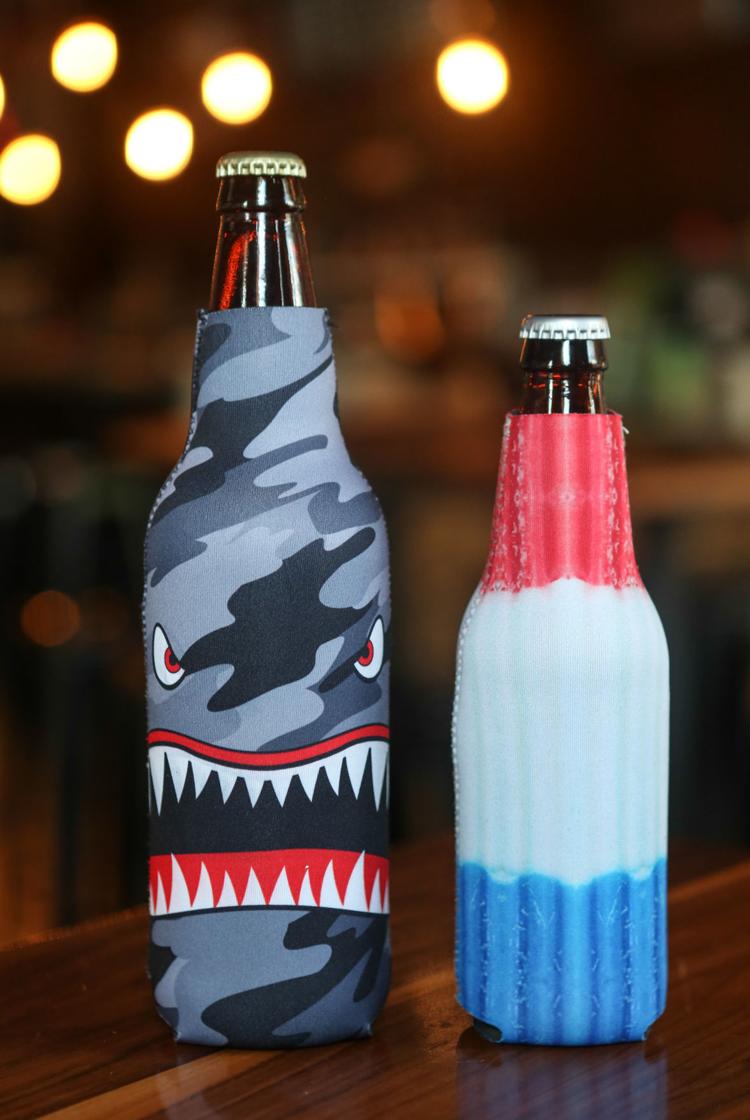 "I also use metal zippers on all of my products," Nicolazzi says. "That's something no one's ever done on can-size insulators."
The zipper is mostly for aesthetics, but it further reinforces the "jacket for your beer" concept. Nicolazzi notes that his customers love sharing photos of their beers in-jacket with the zipper down – what's become known as "beer cleavage" (trademark pending), which is pretty perfect for viral posts on Instagram.
"At first, I thought it would be kind of difficult to get people to see the value for a $20 'koozie' [the price for the original model], but because no one was offering a 22-ounce-sized one, I knew it would give me a competitive edge and allow me to break into the market," says Nicolazzi of his primarily digital operation. "I go to beer festivals, set up my branded tent and sell the latest products. Once people touch and feel the product, they're really impressed with the quality."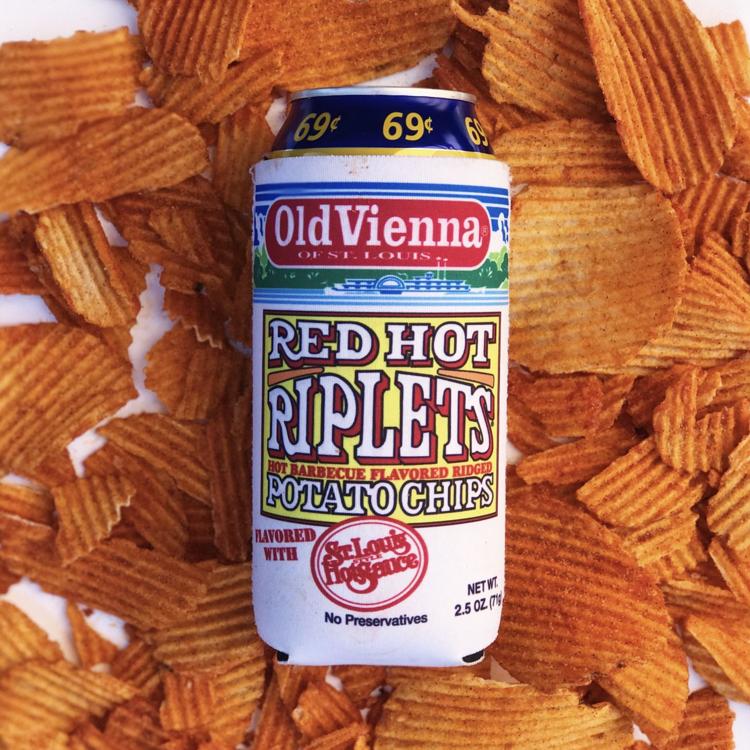 Customers will also notice the funky (and often hilarious) designs on products – also available for beer glasses and tall cans – such as one that resembles a beer-shaped United States Postal Service package and another that playfully mimics a box of instant mac 'n' cheese and even reads "Craft Beer."
Nicolazzi outsources most of these parody concepts to a contact he works with in Los Angeles but keeps production lean and mean by producing only short runs of each design – similar to the way craft brewers brew in small batches.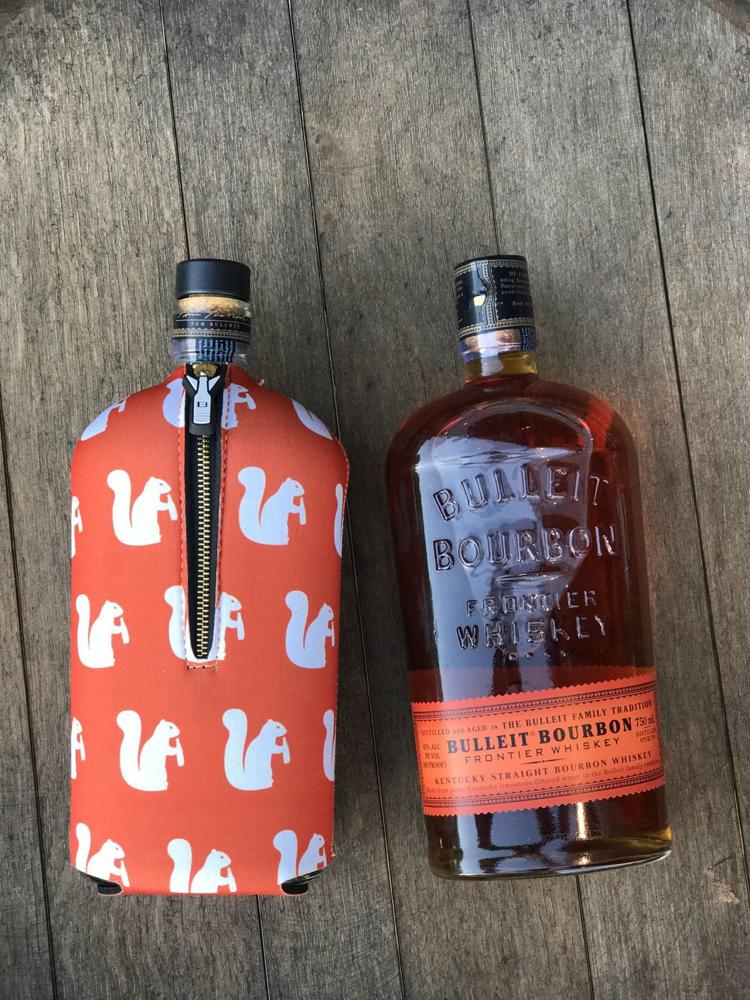 Speaking of which, the company's conception coincides nicely with the craft beer boom seen throughout the U.S. In 2018, the industry tapped a whopping 13.2 percent of the total beer volume consumed – the highest ever, accounting for $27.6 billion in total sales. But what truly inspires Nicolazzi might surprise some: the beer's packaging.
"I used to work at Trader Joe's before this, and my manager got me into it," he says. "There's so much art that goes into the labels – that's definitely my inspiration. I feel like that art can be preserved."
He's partnered with several artists on collaborations for beer jacket designs, including well-known local Peat "EYEZ" Wollaeger. Nicolazzi has also scored some huge collaborations with 4 Hands to produce a City Wide tall can insulator and Anheuser-Busch for an upcoming Bud Light line. Still, he's not satisfied.
"I eventually want a flagship store," he says. "I want to expand my product line [with] things like more apparel – hats, socks and swimwear – and other stuff that matches the product."
Products can be purchased online and at authorized retailers in the area like 4 Hands and the Craft Beer Cellar in Clayton, as well as select cities outside the state. Nicolazzi is fine with not being able to expand just yet, though, because it allows him to focus on branding and maintaining product quality. Plus, the entrepreneur has his sights set on making an even larger impact, such as helping raise awareness for climate change or working with Product RED to help fight HIV/AIDS.
"Overall the Bomber Jacket line consists of a B, C and G series [bottle, can and glassware]," Nicolazzi says. "Aside from beer, I'm striving to work with other nonalcoholic beverage companies. I did a project with Madrinas Coffee at the end of last year for its 16-ounce cans of cold brew. Also, in July I will have a model to fit the 12-ounce slim cans, which will allow me to be even more adaptable."
These bold, honest aspirations often convince even the most skeptical naysayer that Nicolazzi will succeed. The St. Louisan appears to be in the right place at the right time.
"This city is taking off right now," he says. "There's a good vibe in the city."
Cheers to that!
Bomber Jacket, 800 Olive St., Suite 507, St. Louis, 314-601-4973, mybomberjackets.com