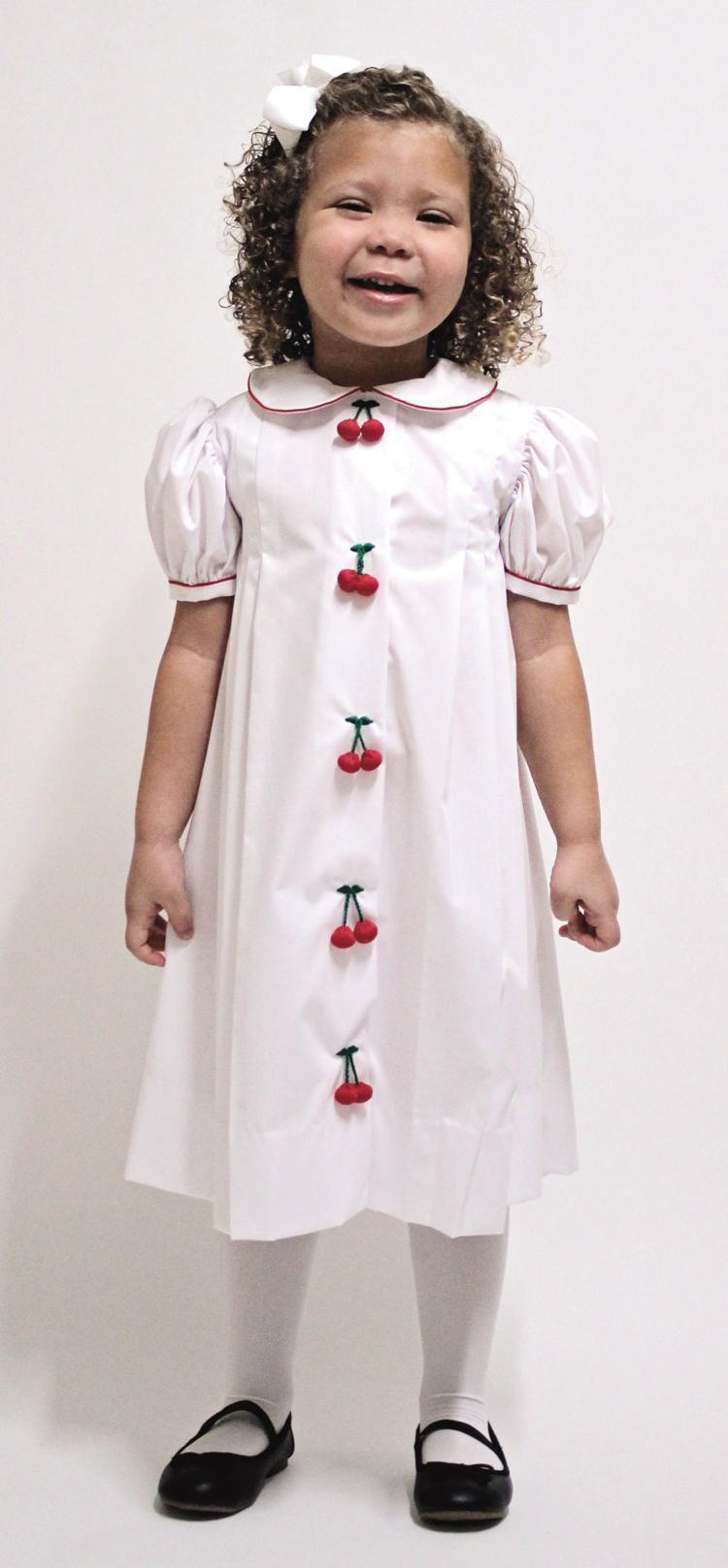 With more than 12,000 sold, the cherry dress is an iconic childhood fashion piece recognized as The Woman's Exchange's signature item. The signature design, which debuted in 1953 and received a patent in 2016, takes a skilled seamstress an hour to perfect each pair of cherries, and another dedicated consignor 10 hours to complete the ensemble.
The stylish staple is just one of hundreds of unique consignor-made children's and women's clothing items and accessories at The Woman's Exchange of St. Louis, a nonprofit retail shop and tearoom now celebrating its 135th year of "helping those who help themselves."
When you shop at the celebrated local store, the proceeds go back to the consignors and into the community, says Alexandra McCreary-Ellis, assistant consignment manager. "When you get that cherry dress, you know it is made 100 percent here and you are supporting St. Louis," she says.
The Woman's Exchange was founded in 1883 by prominent St. Louisan Ariadne Lawnin to help less fortunate women support themselves. At the time, it was considered inappropriate for a woman to financially provide for her family, so Lawnin and her friends created a space for women to sell their goods anonymously.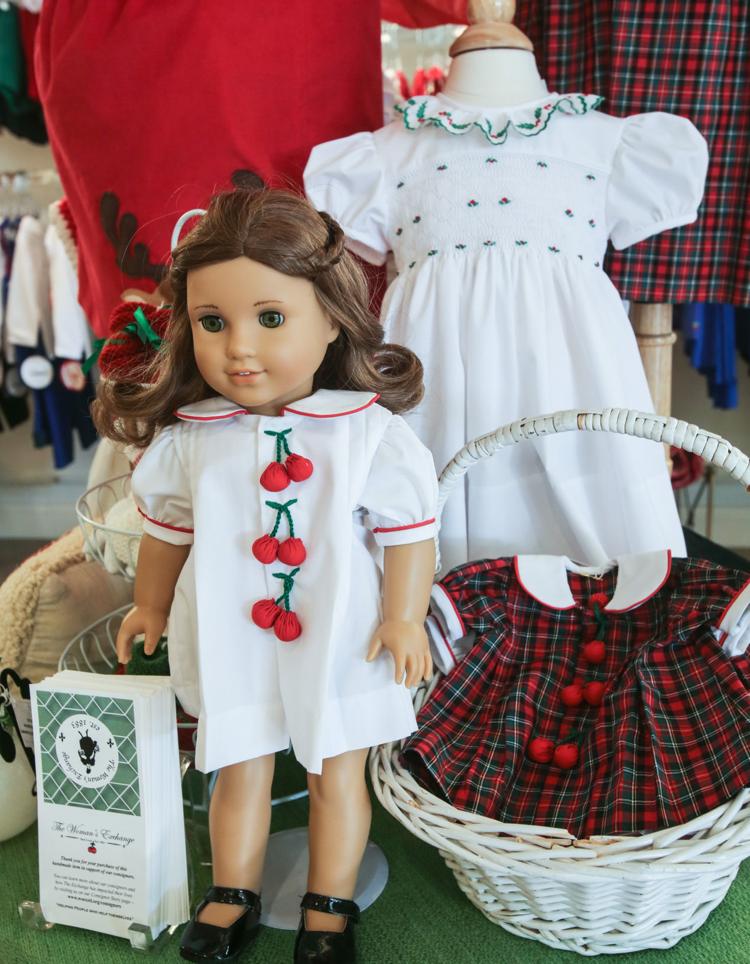 To carry on that mission today, the organization operates two programs: the consignment program and its Immigrant Training Program – a workforce development initiative. Its original flagship consignment program focuses on the sale of handmade goods by artisans, with up to 80 percent of each item's purchase price going back to the artist. And in 2006, the nonprofit launched the Immigrant Training Program, which offers paid, on-the-job training based in the shop's tearoom, as well as provides additional resources that participants may need.
"We have assisted our participants with resources like social services, furniture assistance, transportation, academic assistance and more," says Julie Peters, president of The Woman's Exchange.
Through the years, The Woman's Exchange has grown in size and scope, reaching almost 60 active board members, along with more than 115 consignors this year. John Bantle, general manager, says board members play an integral part in the organization's mission, contributing 5,000 volunteer-hours annually.
Board members serve as tearoom hostesses and merchandise buyers, along with managing marketing, development and strategic planning initiatives. Consignors are using their creative crafting talents to earn a sense of financial stability that allows them to take care of their families as they work from home, McCreary-Ellis says. "Some of the women have come from Iraq or Afghanistan seeking refuge," she says. "Others are women who can't work a 40-hour workweek because they are primary caregivers to [children] … so we take the craft they create [at home], and we sell it for them."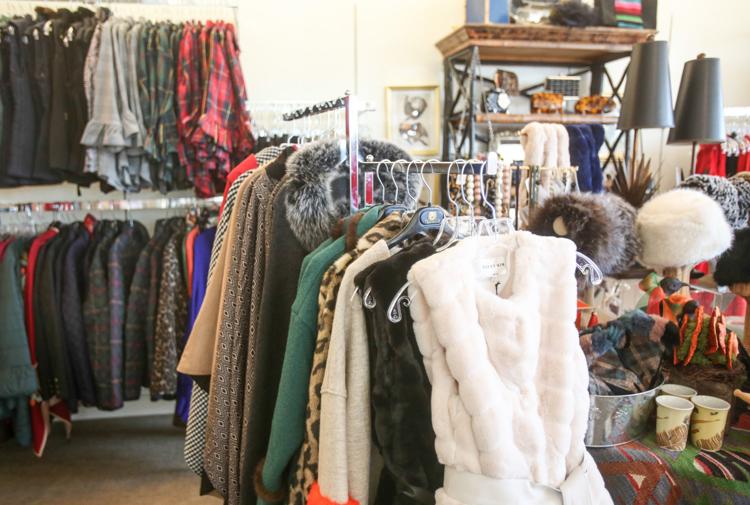 One consignor from Afghanistan is using her talent of sewing children's clothing to support her family and teach dressmaking skills to other Afghani women in the St. Louis community.
The Woman's Exchange draws generations of shoppers to browse the retail boutique and eat in the tearoom. "The Woman's Exchange is a family experience," Peters says. "We see multiple generations come in to find the perfect special-occasion outfit together, from cherry suits to sailor dresses. Families know that we offer high-quality children's clothing."
In addition to its famous cherry dress, The Woman's Exchange offers consignor-made custom children's and women's clothing and accessories, including special-occasion baptismal gowns, white silk dresses for first communion and flower girls, and colorful silk and velvet junior maid gowns for the annual Veiled Prophet Ball. The custom creations offer the junior maids "an opportunity to have a one-of-a-kind dress for the special occasion," Peters notes.
Among the newest consignor items are children's purses, baby onesies and women's dyed silk scarves.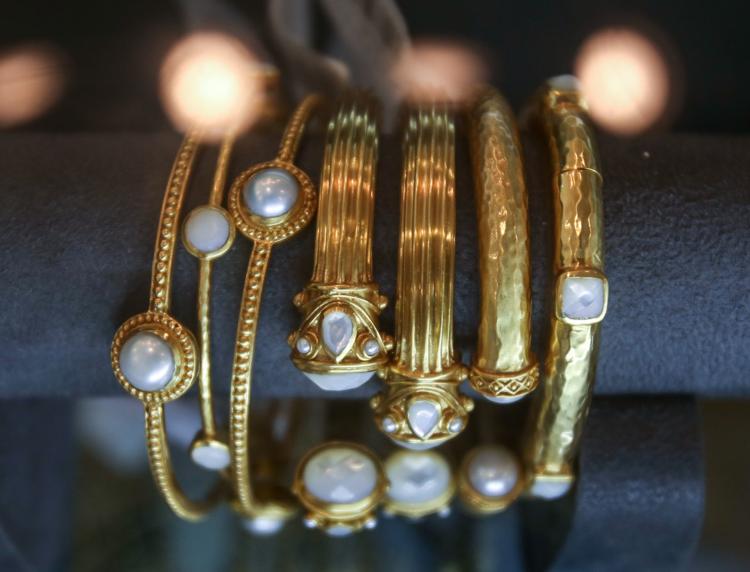 The Woman's Exchange has thrived through the years by keeping the tradition alive and by offering seasonal children's and women's apparel, along with gifts for any occasion.
As for the future, the nonprofit is looking to build an advisory council for women who are looking to become involved in it. It is also redesigning its website to accommodate shoppers nationwide, along with constantly looking for new consignors and merchandise. "We are always looking for new consignors and new items," Bantle says. "That's how we grow."
To help The Woman's Exchange keep growing, Schulze says simply to stop in. "All proceeds support our mission," Peters says. "From our Woman's Exchange salads to our cherry dresses and picture frames, a portion of every purchase furthers our mission of helping others."
The Woman's Exchange of St. Louis, 8811-A Ladue Road, Ladue, 314-997-4411, woexstl.org