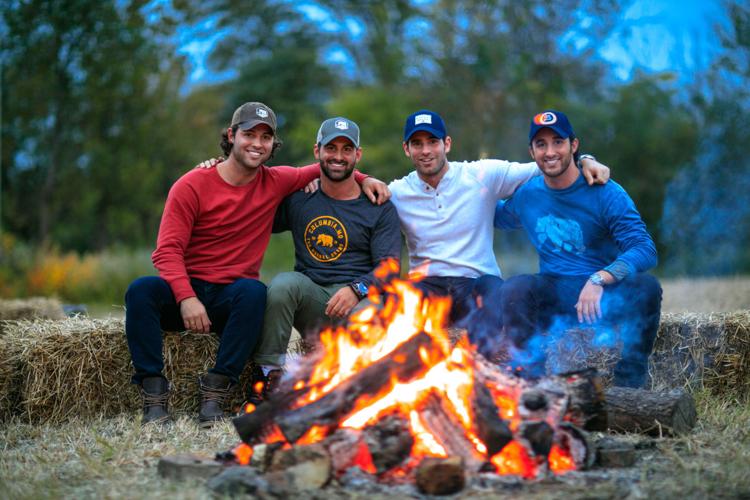 It isn't showy or ornate. Not a single stitch is ostentatious, and it couldn't be further from flashy.
This collection is, plain and simple, normal. Turns out, there's a market for that.
Just ask 28-year-old St. Louis native Jimmy Sansone, founder of local fashion company The Normal Brand. "I wanted a shirt that was normal to me and my lifestyle, and the clothes available at the stores I shopped at didn't resonate with me," Sansone says. "I wanted something I could wear seamlessly in the city and the country: versatile, durable and really comfortable stuff. The brand is inspired by a Midwest lifestyle – there's a duality here where life happens both in the city and the country."
This local line has been creating quite the buzz, from working with local bloggers to gracing the paparazzi-beloved bod of Jon Hamm. Now a multifaceted collection, The Normal Brand originally started with hats. The company first began selling hats online on March 10, 2014, Sansone explains, and thanks to the power of social media and word-of-mouth, they sold out in two days. "I was working out of my parents' basement, and my family would help me pack the boxes all night so we could have them ready for Phil, our USPS mailman, to pick up," he explains. "I remember he couldn't believe how many boxes there were, and neither could I."
Since its cap-collection debut, The Normal Brand has expanded into men's and women's attire and accessories. Henleys, tees, pullovers and the like constitute the clothing options, and some dog products are even available. The line's henleys are a frequent favorite of Sansone for days at the company's Washington Avenue office and a perfect example of the company's simplicity: Offered in just two colors (both neutrals, naturally), the only ornate aspect to the top is a small bear on the back shoulder. "On the weekends, I usually layer the pullover on top of our two-tone button-down, and then the hat I am wearing is usually one we are developing for future sale," he says. "I always wear our stuff for a few months to figure out what I like and don't like about it before we start selling it."
From the purpose to the presentation, The Normal Brand is Midwestern through and through. Its logo, a bear, even pays homage to the flag of its founding state, Missouri. Items range in formality and price, with caps ringing up in the $20 range, through leather-detailed backpacks nearing $200. The Normal Brand is sold in 75 stores throughout 20 states, including locally at Fun in the Sun, Outdoors Inc. and Woody's Mens Shop. Products are also available online.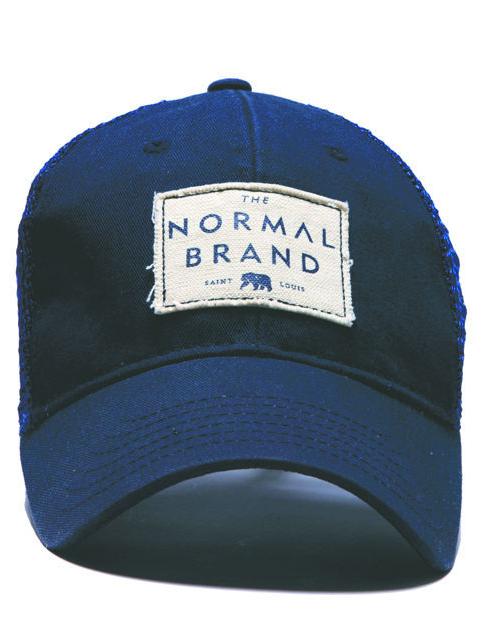 "I love the idea that I can be Downtown working and, 20 minutes later, (be) in a duck blind hunting with my dad," Sansone says of St. Louis. "You get a little bit of everything in the Midwest – city and country life – and that versatility is really appealing to me... traditions, family life and community are still really important aspects of life in the Midwest. The Normal Brand designs for and celebrates the kind of life I live here, so St. Louis is the perfect spot."
Even if his passion for the city weren't so strong, Sansone would be in St. Louis for a while – that's one of the stipulations of the Arch Grants funding just awarded to The Normal Brand. As one of 2015's $50,000 awardees, The Normal Brand is required to operate in the Gateway City for at least one year. "(The) Arch Grant allows for us to broaden our product development, and they offer resources to really help accelerate growth," Sansone says. "They also give a stamp of approval that enhances our brand and spreads our message. Arch Grants is extremely unique to St. Louis, and we are honored to be a part of it."
With support like that, it's easy to expect great things in the next year. Even in year one, The Normal Brand has gone from an idea to a complete collection with men's and women's attire. For 2016, Sansone says the company looks to continue expanding retail distribution. "We want to come to your town and let you touch and feel our gear," he remarks, "because once you do that, you won't look back." Other 2016 goals include continuing to grow its college-rep program, as well as its current collections, he says.
"We are trying to get better every day, and we are very proud of our growth thus far."
314-717-0315 | thenormalbrand.com
Be the first to know
Get local news delivered to your inbox!