Hillary Muscatello is living the American dream.
The St. Louis mom launched a women's apparel business, Tello and Rose, from the comfort of her home last fall – and already has received more than 100 orders from clients in 30 states, four countries and three continents.
Named to reference both her married name of Muscatello and her middle name of Rose, the business offers classic, classy handbags and clothing for on-the-go women who still wish to be stylish.
The idea to create her own handbag started when Muscatello entered motherhood. The New England native – now with three kids, aged 6, 4 and 2 – was hunting for a classic, easy-to-clean handbag that didn't resemble the typical diaper bag. When she came up empty-handed, the former handmade-jewelry business owner and fashion blogger decided to design one herself.
"Being from the New England area, everything I design is focused on a classic and rugged lifestyle, since [my family] is outside all the time," Muscatello says.
With beautiful design for busy lives in mind, Tello and Rose's Martha Handbag, available in black, hunter green and navy, features flexible leather handles, durable nylon fabric and three inside pockets for convenient storage. "Since we're from the preppy, historic New England area, where the American flag is iconic to use in design, the handbag also comes with the option of a custom-embroidered flag detail," Muscatello notes.
The durable handbag is water- and wrinkle-resistant, with a hand-washable polyester lining that flips out for convenient cleaning. "I carry the bags with me all the time," Muscatello says. "Our most popular bag – the navy Martha Flag Handbag – I have had for over six months, and it still looks brand-new after being washed many times."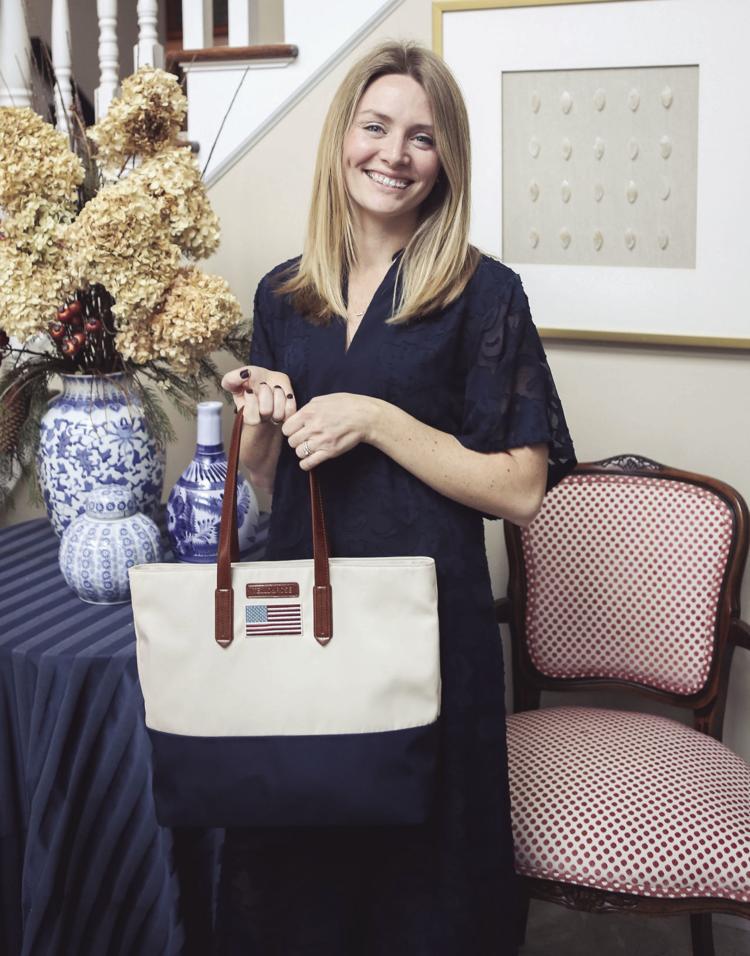 Tello and Rose has also expanded to offer women's clothing with the Eleanor Lace Midi Caftan, available in navy. Fit for any occasion, the elegant twist on the timeless caftan features a slightly tapered waist and midi length to give wearers comfort without sacrificing style.
Muscatello says the travel-friendly, wrinkle-proof dress perfectly fits everything from beach vacations to date nights to dinner parties. "It has the look of a classic caftan, but has a tapered waist, so it's still slimming," she says with a chuckle. "You can eat as much as you want on a cruise and still look cute. And you can wear it with or without a belt, so it's versatile."
Coming this spring, the Eleanor Lace Midi Caftan will be available in white, while the Martha Handbag will come in a larger travel size, as well as in two new colors – white and tan.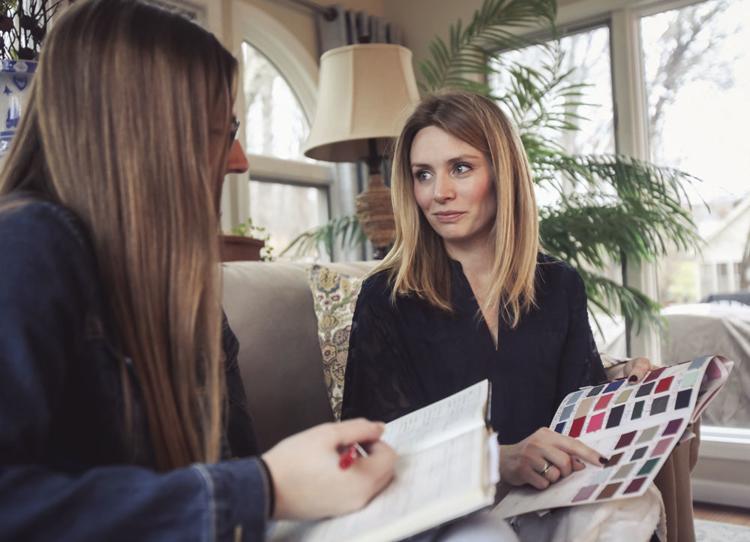 And as for what's next for Tello and Rose, customers should look for more classic women's apparel, including two new blouses coming this spring and summer.
Tello and Rose products are available on the company's website, on Instagram (@telloandrose) and at brick-and-mortar locations in Chesterfield, including the Jeans, Jackets & Jewels boutique and the Chesterfield Athletic Club.
Customers praise the Martha Handbag as better than they thought it could be, Muscatello says, with many noting its comfort in carrying with leather handles, its lightweight feel even when holding a large load and the convenience and durability of its washable fabric.
"Overall, my products are classic in their design and really easy to travel with – the Eleanor dress comes out of the bag ready to be worn, and the Martha Handbag can be cleaned easily because the inside flips out," Muscatello says, noting that she takes pride in every product.
And each time customers see the American flag emblem on Tello and Rose's Martha Handbag, Muscatello hopes her inspirations come to mind: freedom, patriotism – and the American dream.
After all, Muscatello's living hers. "With starting my own business, the reception has been amazing, and it has grown quickly," she says. "It's been a blessing to be able to raise my kids and do a business like this from the comfort of my own home." 
Tello and Rose, telloandrose.com