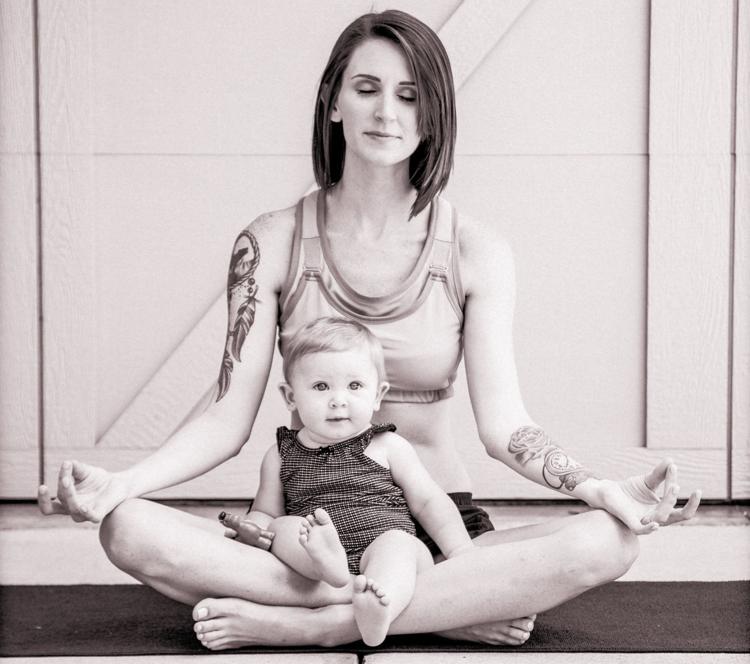 When Lauren Pershing became a new mom, she was disappointed in the maternity market's selection of nursing wear that was tightfitting and nonconforming to her postpartum figure. And as she returned to her active lifestyle, she found that she had to choose between activewear or clothes that allowed her to nurse with ease.
"I had postpartum anxiety," Pershing says. "I always felt better when I was being active, hiking or walking with a friend, but I had trouble finding apparel for those activities."
This frustrating experience gave birth to the St. Louis native's company, Lottie Life: an activewear line featuring unique, functional and colorful tank tops, sports bras and long-sleeve pullovers, all designed for easy, on-the-go nursing and everything else the active journey of motherhood entails – without sacrificing comfort, convenience and style. "The line was designed with the postpartum body in mind," Pershing says. "I researched different styles to flatter areas of moms' bodies."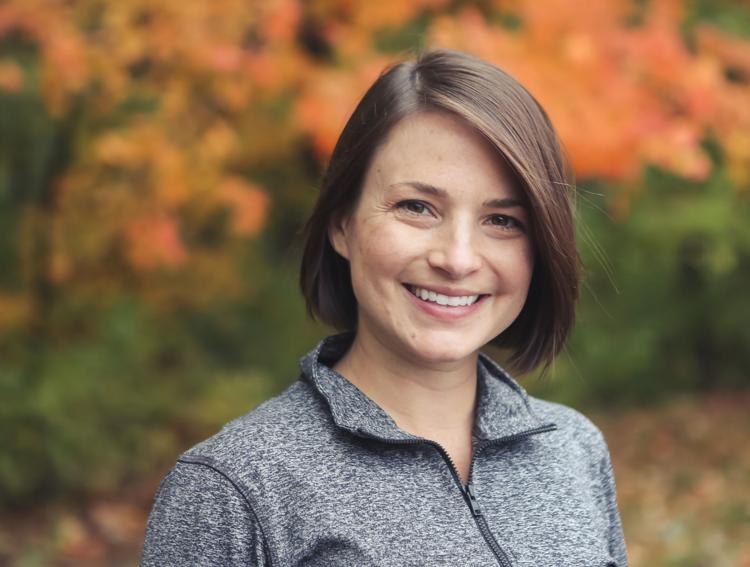 Lottie Life, which officially launched in March, offers two tank top styles, called Be Bold and Be Fit, in a variety of colors, with special features including the trademarked CleverLatch nursing closure system for easy nursing; a built-in shelf bra with removable pads for additional support and shape; and soft performance fabric to wick away moisture so moms stay comfortable and dry. The Be Fit tank also has mesh fabric that repels stains, an adjustable hip band to keep the tank in place during activity and long layers, contoured style lines and pleated accents to create a flattering fit during the various stages of motherhood. "[The Be Bold tank] is a performance cotton blend for lounging and yoga, and the [Be Fit tank] is a performance fabric mesh for [being] active," Pershing says.
The line's sports bras feature an adjustable nursing closure system designed by Lottie Life for easy nursing, adjustable straps to ensure the best fit at each stage of motherhood, removable pads for added support and shape, a soft performance fabric blend for targeted support and comfort, and sweat- and moisture-wicking fabric to keep moms dry during moderate to strenuous activity.
And Lottie Life's long-sleeve pullovers have an extended zipper length for easy nursing, contoured style lines for a flattering fit, soft and stretchy performance fabric to wick away sweat and moisture, and thumbholes to keep sleeves in place while moving.
To create these unique and functional designs, Lottie Life worked with apparel designers at East Coast-based MB Sport. Although the first round of apparel was produced on the island of Mauritius, located off the southeast coast of Africa, production is being moved locally over the next couple of months to St. Louis-based Boost Apparel Group, Pershing says.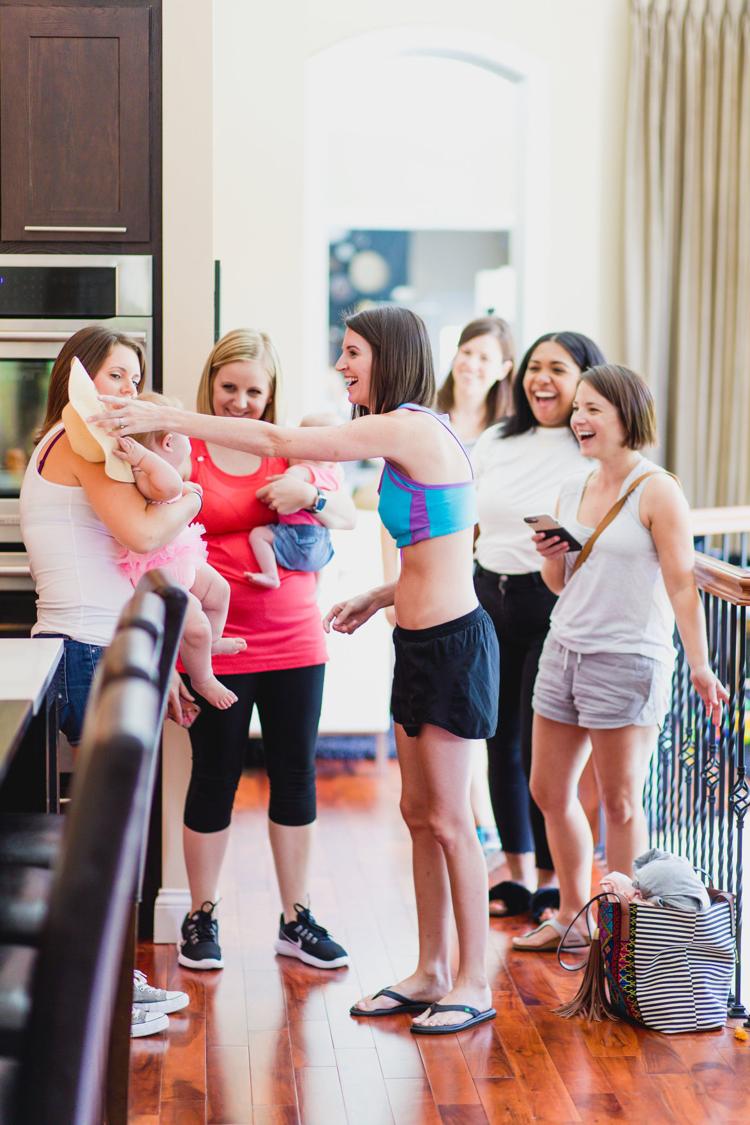 Lottie Life apparel is available through its website, lottielife.com; from additional online retailers, including Amazon and Moms and Mamas; and locally at the Cotton Babies brick-and-mortar shop in Fenton.
This winter, Lottie Life plans to release two new styles: a legging created with compression fabric to flatter the postpartum figure and a long-sleeve pullover made of a heavier-weight fabric to keep moms warm during colder months.
The company's moniker, Lottie – slang for naturally pretty woman – pays homage to the natural beauty of mothers, says Pershing, who is now a mom to two boys – 4-year-old Wesley and 2-year-old Wyatt – and expecting her third child in April. "So often, moms don't feel beautiful after birth," Pershing says. "We aspire for all moms to regain that feeling."
As an extension of this mission, Lottie Life strives to form a community of support for local moms through events surrounding its pop-up shops. "We have met different types of moms who have dealt with a lot of emotional disorders," says Pershing, who relates through her own experience with postpartum anxiety. "We're building a community of advice and advocacy."
Lottie Life's next pop-up shop will be held on Small Business Saturday, Nov. 24, at the Cotton Babies natural parenting store. Pershing says it will be another important day for celebrating and expanding the Lottie Life community: "We will have snacks and drinks, and women can bring their babies, socialize, shop, and share information and support."
Lottie Life, 314-896-0799, lottielife.com