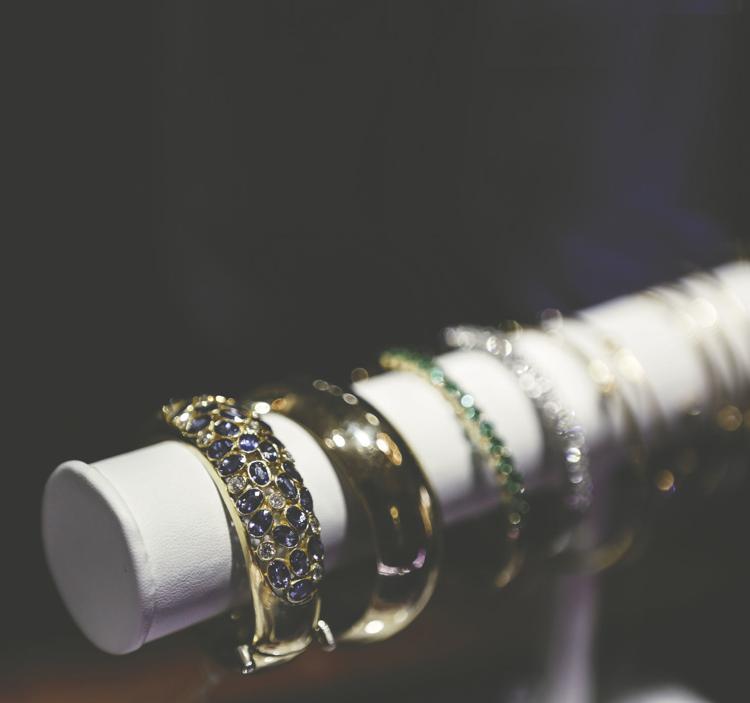 From Thailand to Cambodia, India and Brazil, Martin Hassing has taken almost 150 trips around the world in search of the most extraordinary gemstones to adorn his uniquely handcrafted jewelry.
It's all part of how the local jewelry-maker and gemologist has done things decidedly differently from the start – and why he says Summit Jewelers, which he began in his home's basement in 1979, is now proudly celebrating its 40th anniversary at 7821 Big Bend Blvd. in Webster Groves. "We have always made almost everything in our shop, which is unheard of nowadays," he says. "And we have more gems than the next 300 or 400 area jewelry stores. We have been importing for 30 years, so we have tens of thousands of every gem of every carat, color and dimension."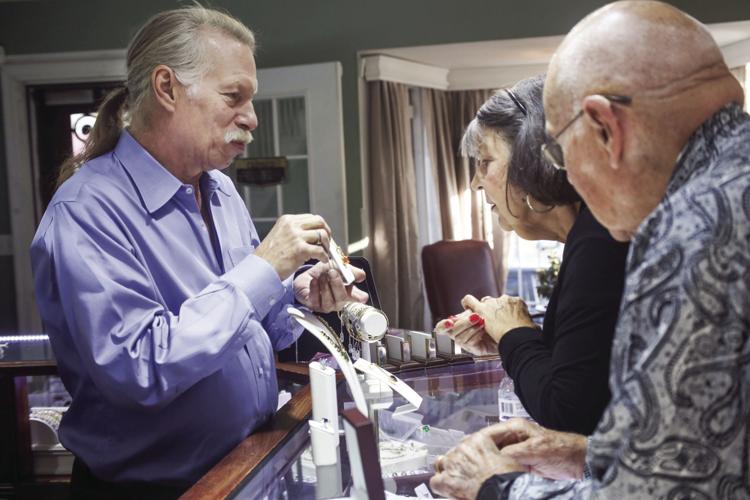 Summit's extensive inventory includes diamonds, of course, but is mainly a colorful collection, from sapphires to rubies, emeralds, aquamarines and tourmalines. "Our favorite thing is color," Hassing says, noting that he hand-selects the best loose gems during his visits to the world's top stonecutters in Asia, Africa and South America.
Everything about the experience at Summit is unique, from the restored Webster Groves residence housing the rare gems retail shop and custom jewelry-crafting studio to the way customers are enthusiastically greeted at its threshold by Hassing's two golden retrievers, 10-year-old Buddy and 2-year-old Yadi, and two rescue dogs.
The shop's staff also is rare: Each of its eight jewelers, designers and appraisers can handcraft jewelry, and together, the eight have more than 120 years of experience, including Gemological Institute of America training and certifications. "This is our industry, and we're always striving to know the best in the industry," Hassing says.
For his part, Hassing is a mostly self-taught jewelry-maker who has worked for 45 years in the industry – from a local jewelry manufacturer to metro area jewelers, before launching his own shop – and has received the American Gem Trade Association's Spectrum Award, completed the GIA's Advanced Diamond Setting, Diamond Grading and Gem Identification courses and taught metalworking and stone-setting workshops at Maryville, Webster and Southern Illinois universities.
After more than four decades, Hassing – who jokingly describes himself as a "dinosaur" in the industry – still has a passion as strong as ever for the millennia-old art of metalworking. "I'm a mechanic-type," he says of his love for tinkering with jewelry.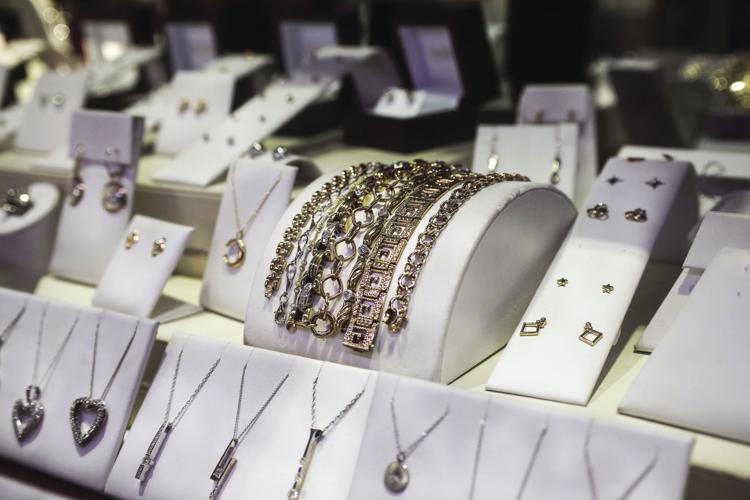 Hassing and his staff put their passion into every service they provide, from handcrafting custom modern jewelry to restoring treasured pieces as they work with gold, platinum and silver, as well as diamonds, pearls and colored gemstones, in rings, earrings, necklaces, bracelets and pendants. "We make modern to traditional jewelry, rebuild heirlooms and remake pieces into something new," Hassing says, adding that many of the restoration jobs come from referrals by other jewelers because of his team's depth of hands-on experience in metalworking.
While some projects start with a model carved from a block of wax, others begin with sheet metal and wire that is worked and soldered. And although Summit specializes in repairing vintage pieces, it also is well-versed in the jewelry industry's latest technology: The shop's computer-aided design/computer-aided manufacturing expert can use a 3D program to design jewelry that is then printed and cast into metal.
During every project, customers are invited to be as involved in the creative process as they like, from asking questions to selecting stones and settings and approving designs before seeing their unique finished product.
Through the years, seeing customers' reactions to one-of-a-kind creations and rebuilt precious pieces has always been a "great payback," Hassing notes. From outfitting national celebrities to locals with the finest gems for 40 years, the veteran jeweler still says: "I have the best job in the world. I get to adorn people."
Summit Jewelers, 7821 Big Bend Blvd., Webster Groves, 314-962-1400, summitjewelersstl.com