At just 24 years old, Summer Albarcha has shared a runway with American fashion model/entrepreneur Karlie Koss, appeared in the pages of Teen Vogue and Marie Claire and boasts more than 500,000 Instagram followers. She's spent the majority of her life in the metro area but also traveled around the world, sporting her unique style on the streets of France, Spain, Japan and Thailand, as well as all over the U.S.
The fashion icon is known for her bold yet modest choices, such as vibrant blazers and coats, patterned shoes and a Harvard sweatshirt paired with a long, black skirt. And among her range of casual, professional and athleisure outfits, one piece completes them all: a hijab.
"I've always worn it as a way of showing my faith, of representing my faith, and I love that it's also become more fashionable to cover your hair," Albarcha, who identifies as Muslim, says. "If I'm going to be wearing a colorful outfit, I'll make sure my scarf matches as well – just always incorporate it in there. But I wouldn't call it an accessory, per se."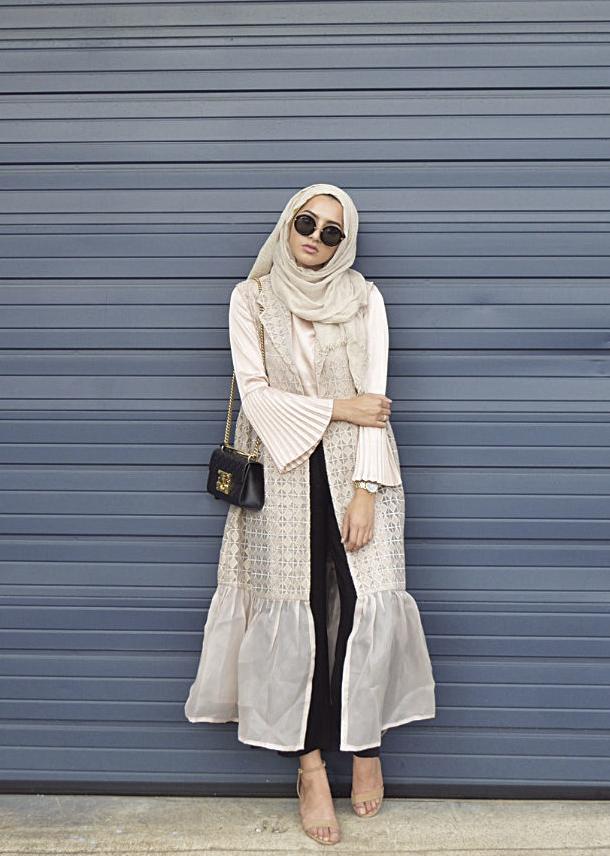 Albarcha was born in Ohio but grew up in St. Louis. She graduated from Saint Louis University in May 2018 with a business degree and a minor in Middle Eastern studies, before moving to the New York City area shortly afterward. The last couple of years have been busy, with international travel to fashion week events, working as an ambassador for fashion brand Express, modeling in a modest swimwear ad and continuing to develop her online content.
Although she has inspired a number of fashionistas around the world, Albarcha says she doesn't consider herself an influencer. The blogger and entrepreneur reaches an online audience by the thousands through her website, YouTube, Facebook and Pinterest, but Instagram is her top priority. After all, an Instagram scroll is what kick-started her career in 2012, she says.
"I was sitting at lunch in high school with my friends, and I decided to look over this app called Instagram," Albarcha remembers. She searched #modestfashion and discovered numerous photos of stylish women wearing headscarves in different ways.
"It made me realize there's a whole world of modest fashion out there that exists beyond St. Louis or beyond the USA," she says. "I wanted to be a part of that sisterhood and that collective feeling, and so I created my own page."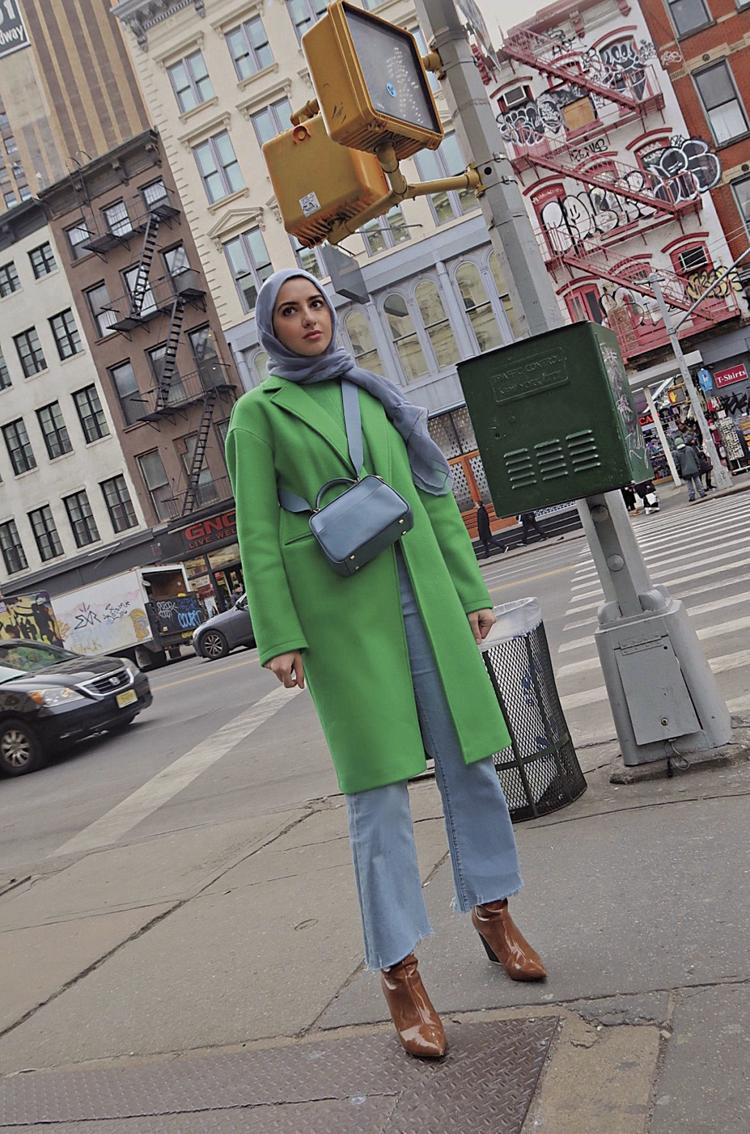 Albarcha created a blog called Hipster Hijabs and later rebranded it to use her own name. She says everyone's main concern was for her privacy, but other than that, her family and friends were supportive and excited for her new venture.
The first time she can recall being harshly judged, she says, was in 2014 when the boutique Mimu Maxi, which sells clothing for Orthodox Jewish women, posted a photo of her in one of its designs. "It was a time where we showed unity amongst different faiths," Albarcha says. "A lot of their followers weren't happy about seeing me in a hijab on their page."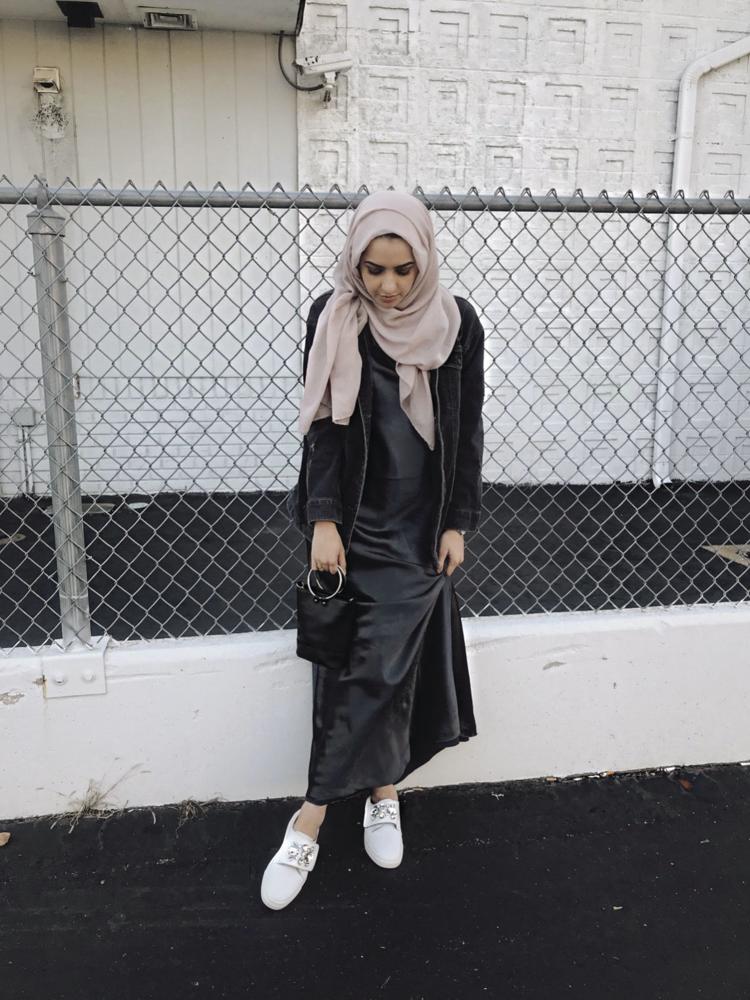 Although many embrace diversity in today's fashion industry, there's always some pushback on representing different cultures and religions in the mainstream. Muslim women have challenged traditional American fashion standards for decades, but it wasn't until 2016 that women like Halima Aden made headlines for it.
That year, around the time big-name designers like Dolce & Gabbana started launching lines tailored toward Muslims, Aden became the first Miss Minnesota USA pageant competitor to wear a full-body outfit, known as a burkini, during the swimsuit portion. Aden, who also lived in the metro area for a short time, became the first Muslim woman to do a lot of groundbreaking things in the industry over the next few years, including becoming the first to wear a hijab on the cover of Vogue and to wear a burkini in last year's Sports Illustrated swimsuit issue.
In 2017, Teen Vogue reported that Albarcha was the second hijab-wearing model to walk in a major fashion show (Aden was the first). That show was Kloss' runway collaboration with Express, which debuted at The Pageant in the Delmar Loop in St. Louis.
"There's so much beauty in uniqueness," Kloss told Teen Vogue. "I want more inclusivity in fashion, and for me, it's important to stand for that … The industry has gotten better over the past 10 years, but we still have a lot of progress to make."
Albarcha says that feeling of being recognized has stayed with her, and knowing that Kloss also was raised in St. Louis provided encouragement that she could make it big, too.
"I think it put my city on the map for a lot of people, as well," Albarcha adds. "There is such a fashion scene in St. Louis."
In an age when fashion influencers garner thousands of social media likes from a bikini shot, Albarcha has found success in showing minimal skin. For a girls' night out, she dons a long, loose-fitting saint skirt, a bright green coat and matching sweater, patterned boots and a gray hijab. On the beach, she poses in a long-sleeved white dress that grazes the sand, plus a walnut-colored hijab tucked under a straw hat.
"Whether I had my Instagram or not, that's something I would wear to the beach," Albarcha says. "I always want to make sure that other girls see this and feel like, 'Oh, I can wear a long-sleeved white dress to the beach. I don't have to have peer pressure to dress a certain way.'"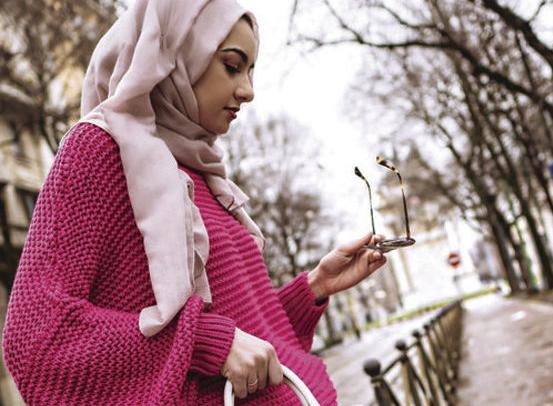 Albarcha describes her style as functional but fashionable, and she's not afraid to push the limits of what "goes together." Monochromatic outfits are one of her favorite trends at the moment. "I love wearing one color head to toe, and I feel like it just really stands out," she says.
Her future plans include speaking on more panels, continuing to expand her international network and posting what makes her proud. "Really, my goal would be to make a meaningful contribution in the industry," she says, "and just to continue doing what I really enjoy." 
Summer Albarcha, summeralbarcha.com, instagram.com/summeralbarcha
Be the first to know
Get local news delivered to your inbox!