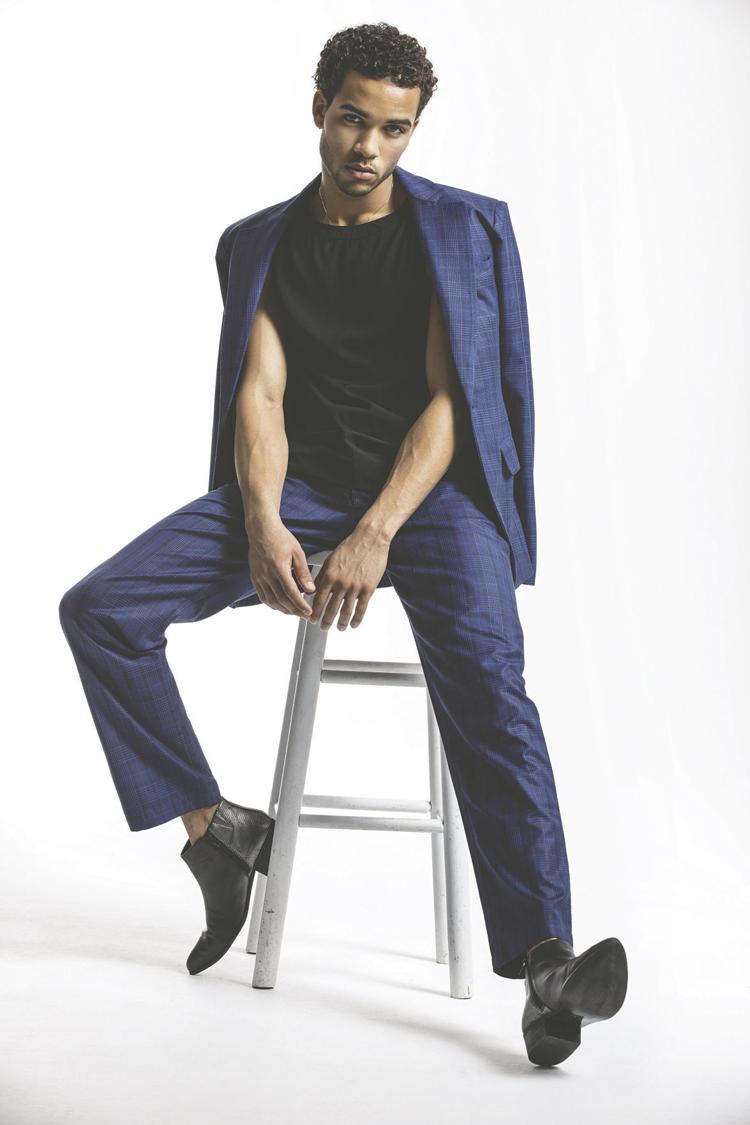 In the fashion world, the hustle and bustle never end – and St. Louis native Paulie Gibson knows this as well as anyone.
The designer and entrepreneur recently launched his first e-commerce site for menswear, but like many a piece of art worth sharing, it culminates years and years of work.
"To some degree, I think I've been in fashion my whole life," Gibson says. "Really early on, my babysitter was a seamstress who used to make clothes for women around town – everything from lingerie to suits. She would take me to the fabric store, and she taught me a simple stick figure drawing, and that's how I learned how to draw clothes."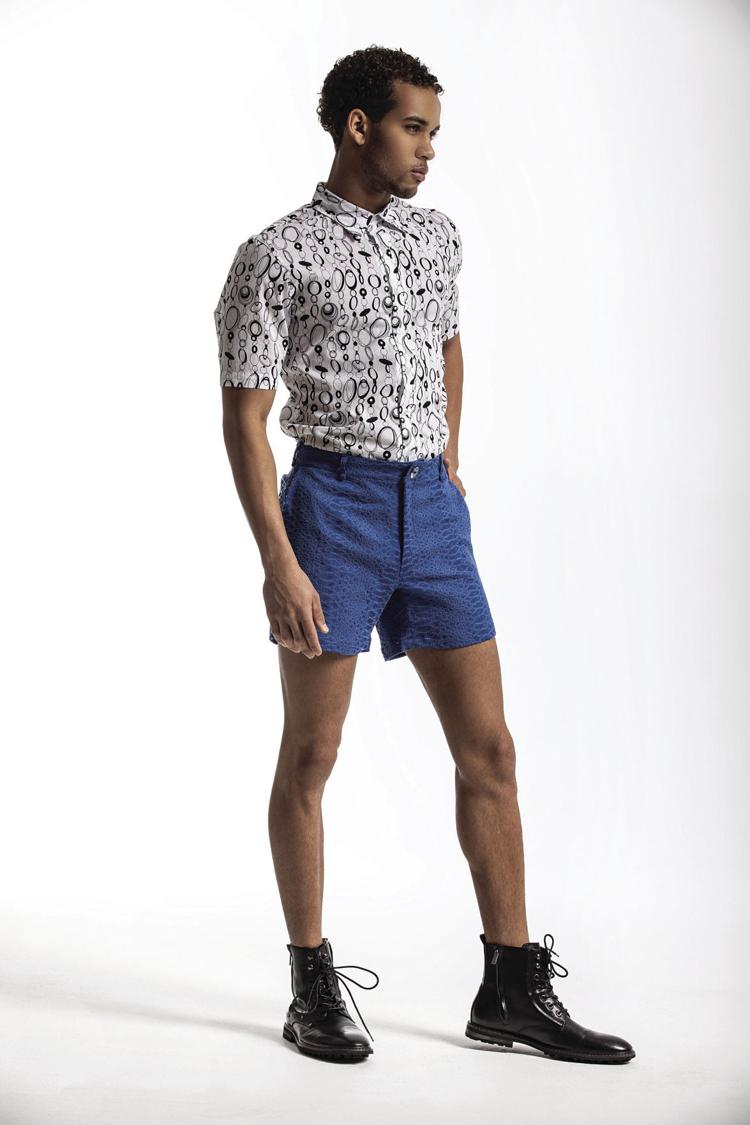 A retail job at 16 taught Gibson a basic understanding of the business behind clothing, but it also fanned a creative spark in him. From there, he attended Springfield's Missouri State University and earned a degree in fashion design and product development.
Gibson's first sale came during Phoenix Fashion Week in 2013, when a collection of his was purchased after an emerging-designer presentation he'd made. The designer draws inspiration from the likes of Versace and Dsquared2 (to name two titans of couture), but what remains constant is his passion for individuality, especially his desire to bring out the best in every man using everyday items like button-down shirts, polos, shorts and more.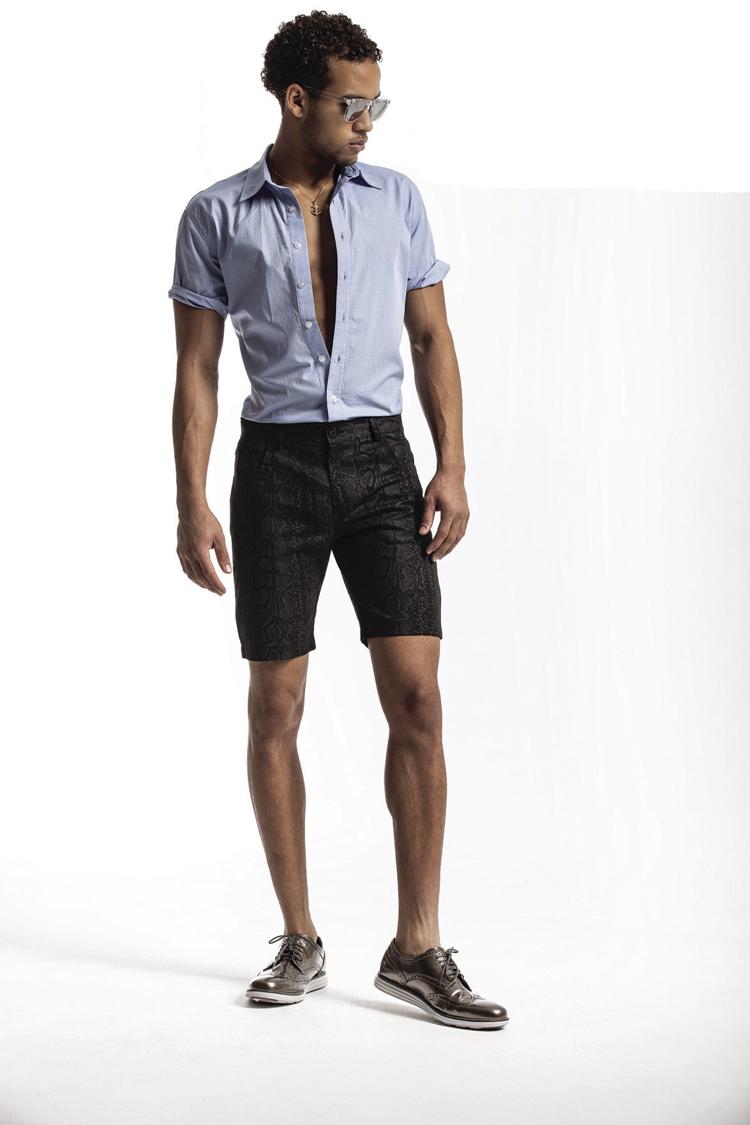 "What I'm really trying to say is, look at the shapes, look at the body, look how good this guy looks," he says. "Maybe you just need to look at your own closet and add a piece here and there. Yes, it's about the presentation, but it's always about how the person feels about themselves. When you feel like you look good, it sets you up for a better day."
And Gibson's hustle and bustle are paying off – as with his recent selection as a Fashion Lab resident for the Saint Louis Fashion Fund, which provides cohabitating workspace, equipment and event space to local designers. There, he can host pop-ups, mini fashion shows and more to promote his work – and offer pieces for purchase. As Gibson puts it, the Fashion Lab builds community, creating "a funnel for industry connectivity."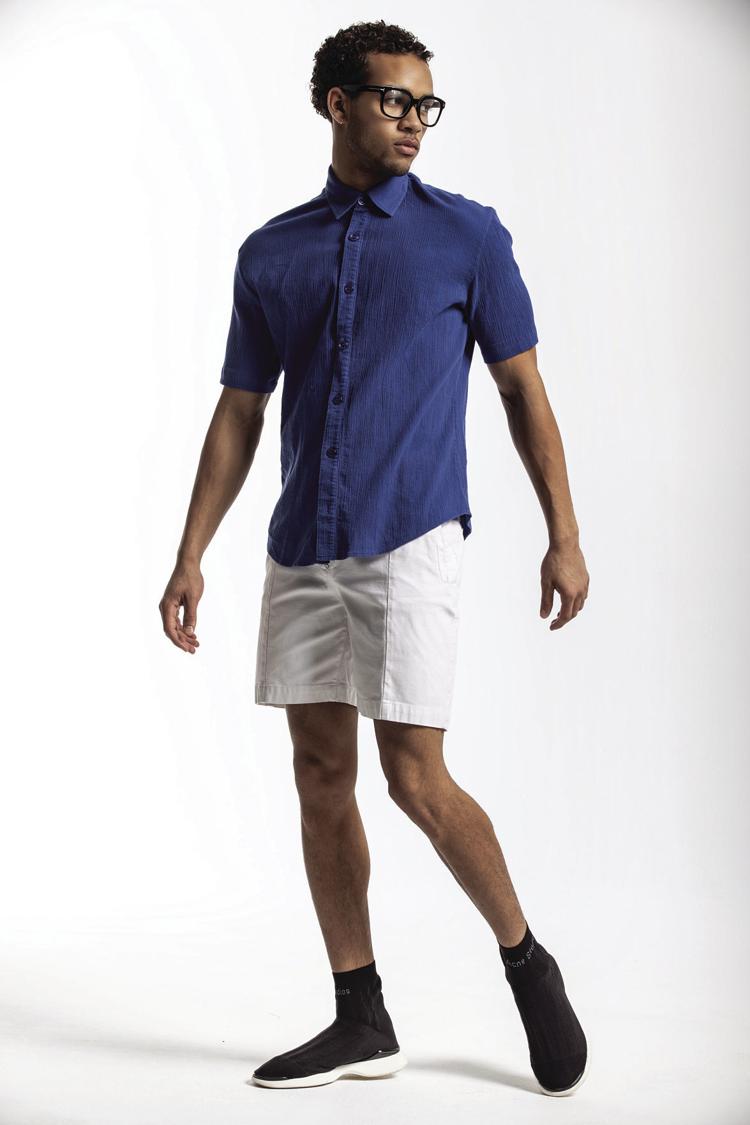 "We have shared resources, and we share in wanting to push our own businesses forward," he adds. "There's a lot to be said about fellowshipping with other like-minded individuals. It's super-superimportant, not being an LA or Chicago sort of city that focuses on the industry of apparel."
A few of his items – currently made overseas, although Gibson hopes to change that – can also be found at the University City boutique OSO:a style lab. But the designer's recently launched e-commerce site has made it easier (and more cutting-edge) than ever for shoppers to add distinct pieces to their looks.
"What's changed is the connectivity on an electronic level – it's infinitely changed the visibility of a brand," Gibson says. "With Instagram, you're able to share your brand with people who you may not have been able to reach prior. But I can reach them anywhere in the world."
Like clothing itself, success can change with the season. One line could succeed in warmer months, and the next could flop. At that point, Gibson says, the analytical side of the brain has to come into play.
"Just because you're talented in a given field doesn't mean much will come from it, so you have to figure out how to monetize what your passion is," he says. "I think that's a reality in every creative person I know."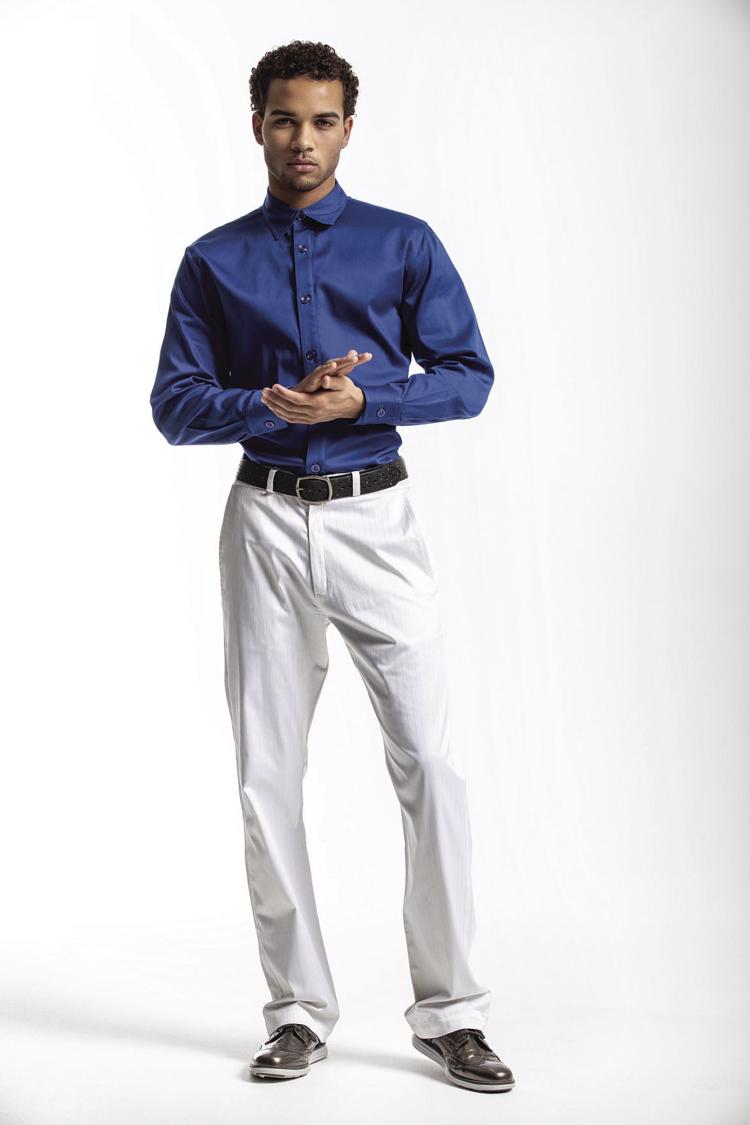 For now, Gibson is working on building his brand. He worked withLos Angeles-based model, influencer and entrepreneur John Strand to create a voice and style for his social presence, specifically on Instagram. From March of this year through mid-July, Gibson gained 13,000 followers – no small feat.
Time and again, fashion designers will define a new plateau to hit, whether for the goal of gaining another 7,000 followers or receiving international recognition for a new collection. But grounding (and inspiring) Gibson is his hometown.
"It costs a lot to do something creative and on your own, and to be an entrepreneur in general," he says. "It's much easier for me to do where my baseline expenses are affordable. It has so much value to a creative person."
Cost isn't everything, though. Community is.
"Here, there's no cattiness or jealousy or any of those things that you might hear about in London or New York when it comes to fashion," Gibson says. "Everyone who's in your field wants you to do well. I've lived other places, but my home has always been here."
Paulie Gibson, pauliegibson.com
Be the first to know
Get local news delivered to your inbox!