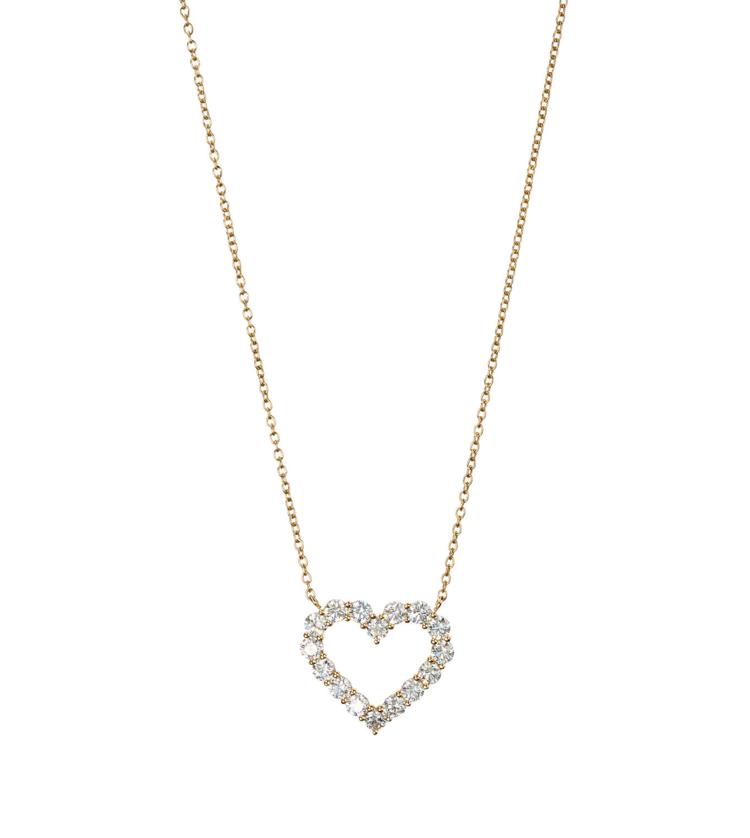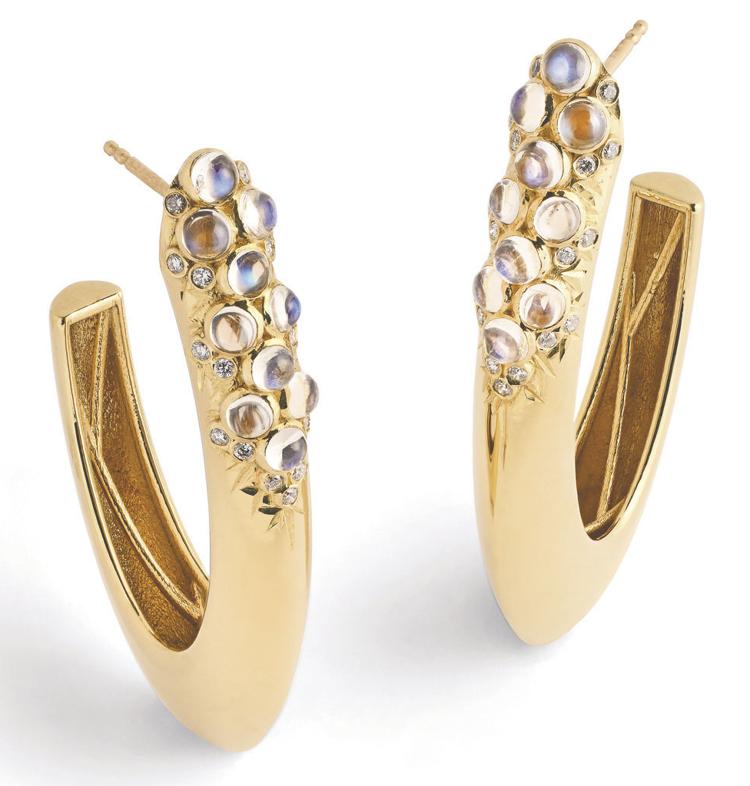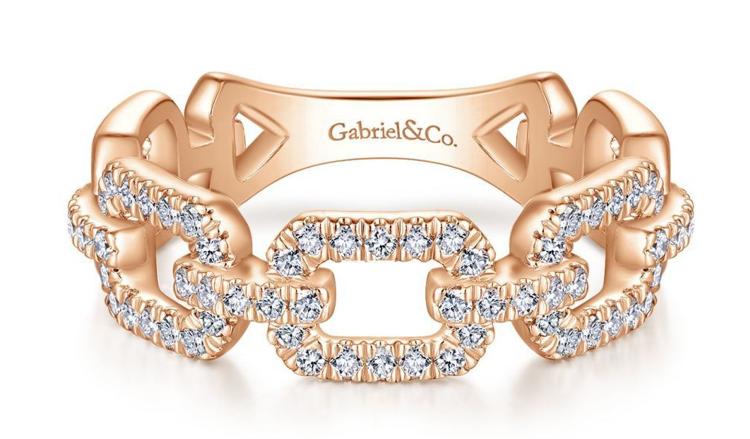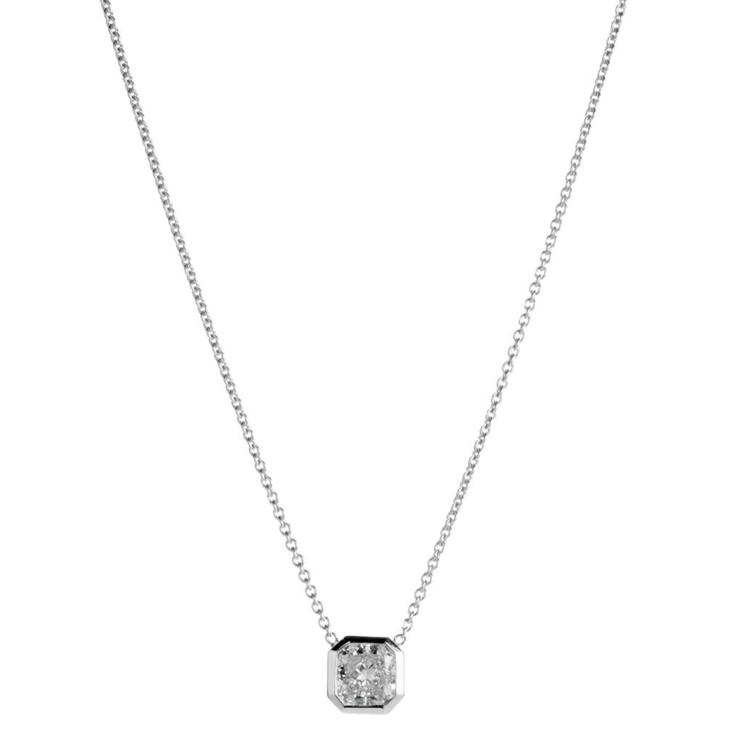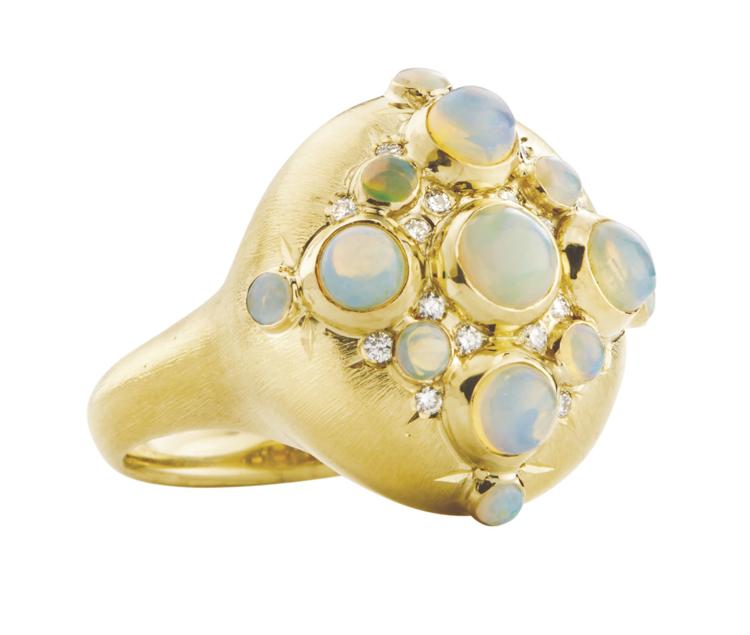 Searching for the perfect way to ask, "Will you be my valentine?" The answer may be something with sparkle. Selecting a Valentine's Day gift for another person can be tricky, and the often-overwhelming selection at fine jewelry stores might leave you scratching your head – or worse, picking a generic, boring gift. Wow your special someone with the perfect piece of fine jewelry by following these tips from the experts.
Brooke Hyman, sales and design and marketing expert at Genovese Jewelers, first recommends getting an idea for your partner's taste before you leave the house. "We ask to have an idea of what the customer might already have, and we go off [those] pieces," Hyman says. "Staple pieces are meant to be worn with other pieces the customer might already have, and [she] can also stack and layer them."
An eternity ring, which Hyman gives as an example, may be a good piece that can be worn alone or supplement the rings she's already wearing. And thanks to the current trend of mixed metals, stacking and layered pieces, she explains, "You can't go wrong when picking out a gift because everything goes together." Consider picking a piece in yellow gold, which Hyman says has recently returned to popularity.
Sometimes a statement piece may not be best. "Personally, I don't think you should go for impact," says designer Adam Foster of Adam Foster Fine Jewelry, who cautions against selecting an out-of-the-ordinary statement piece if you feel unsure how or if the recipient would wear it. "I think impact is best figured out by finding out what the person would actually wear," Foster says. He mentions that his own wife wears earrings, for example, so earrings would likely be a good place for him to start shopping.
It's important, however, to not just think of what someone may wear but how or where she could wear it. If your partner likes necklaces but has an alternative sense of style, a formal string of pearls will likely collect dust. "What does your partner put on?" Foster asks. "If I buy [my wife] a pair of giant, long earrings, we have two small children, so she's never [going to wear] them. What jewelry does she wear every day?"
When all else fails, earrings are a safe bet, Foster says, assuming the person has pierced ears: "They always fit."
Or pick a shape (and color) she will enjoy, suggests Webster Heffern, the fourth generation to lead family business Elleard Heffern Fine Jewelers: "Picking the right piece of jewelry is never easy, but it's tremendously rewarding. Think about what she loves and what she'll wear; if you're choosing a necklace, for instance, think about the kind of neckline her clothing usually has. And does she like to wear necklaces usually, or is she more of a bracelet girl? Stud earrings almost always make a perfect gift, but make sure she doesn't already have a similar favorite pair!"
Heffern mentions a few unique shapes as potential options perfect for your valentine. Dangling earrings continue to be a hot trend, he explains, as well as choker necklaces. Locally, he mentions delicate, dainty items remain popular – "but occasionally, big yellow gold makes a fun appearance, and if you know she likes big gold, then by all means, go big or go home!"
The color can be tricky to select, but Heffern advises you find out if the recipient actually wears that hue before you pick it – check her wardrobe for ideas. Still not certain? Diamonds may be the better (read: safer) solution. "Diamonds are always a winner, especially on pendants or smartly accenting a bangle," he says. "Color is a hit, too, but … for a surprise, diamonds can be a safer bet!"
Finally, while shopping, remember why you're out. The gift is all about the person who will receive it. What's right for one person may not be right for another, so the experts remind shoppers to select items based on their valentine and not what one assumes a Valentine's Day gift should be.
"A truly great gift is simultaneously valuable and frequently used or worn," Heffern says. "The last thing you want to buy is a piece of jewelry she loves but never wears. Choose something you know she'll wear nearly every time a formal occasion comes up or nearly every day, depending on the angle you're taking. Make it meaningful, and make it count; we only carry the highest-quality materials here, so you can always be sure to find a real treasure."
Adam Foster Fine Jewelry, 601 S. Lindbergh Blvd., Third Floor, Frontenac, 314-771-3390, fosterjewelry.com
Elleard Heffern Fine Jewelers, 101 S. Hanley Road, Clayton, 314-863-8820, heffern.com
Genovese Jewelers, 12460 Olive Blvd., Creve Coeur, 314-878-6203, genovesejewelers.com