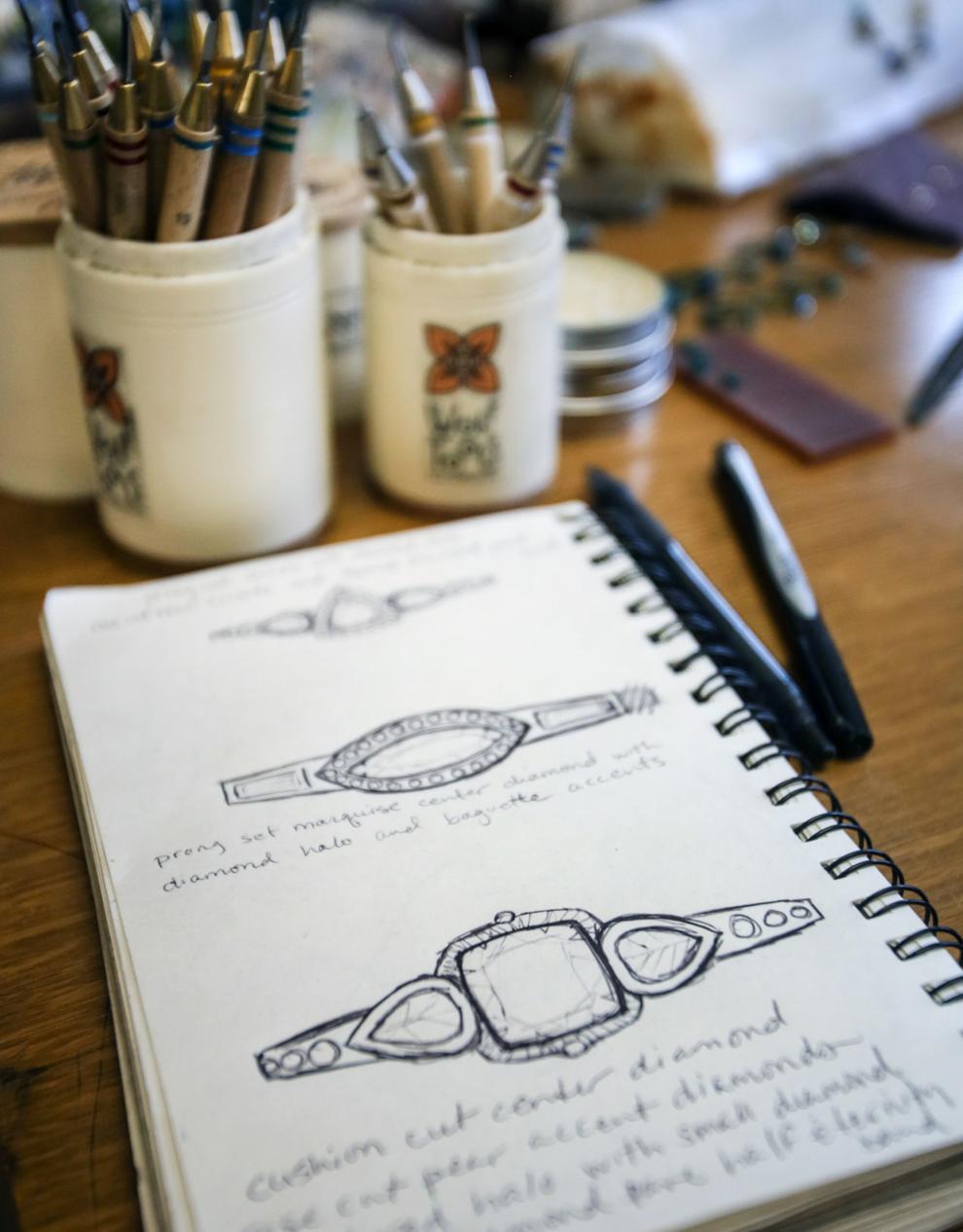 Students might sometimes wonder if what they're learning will help them in the real world. For St. Louisan Luci Estep, the foundation of her career as the jewelry designer behind Ruby Pierce Jewelry started in a Ladue Horton Watkins High School art classroom.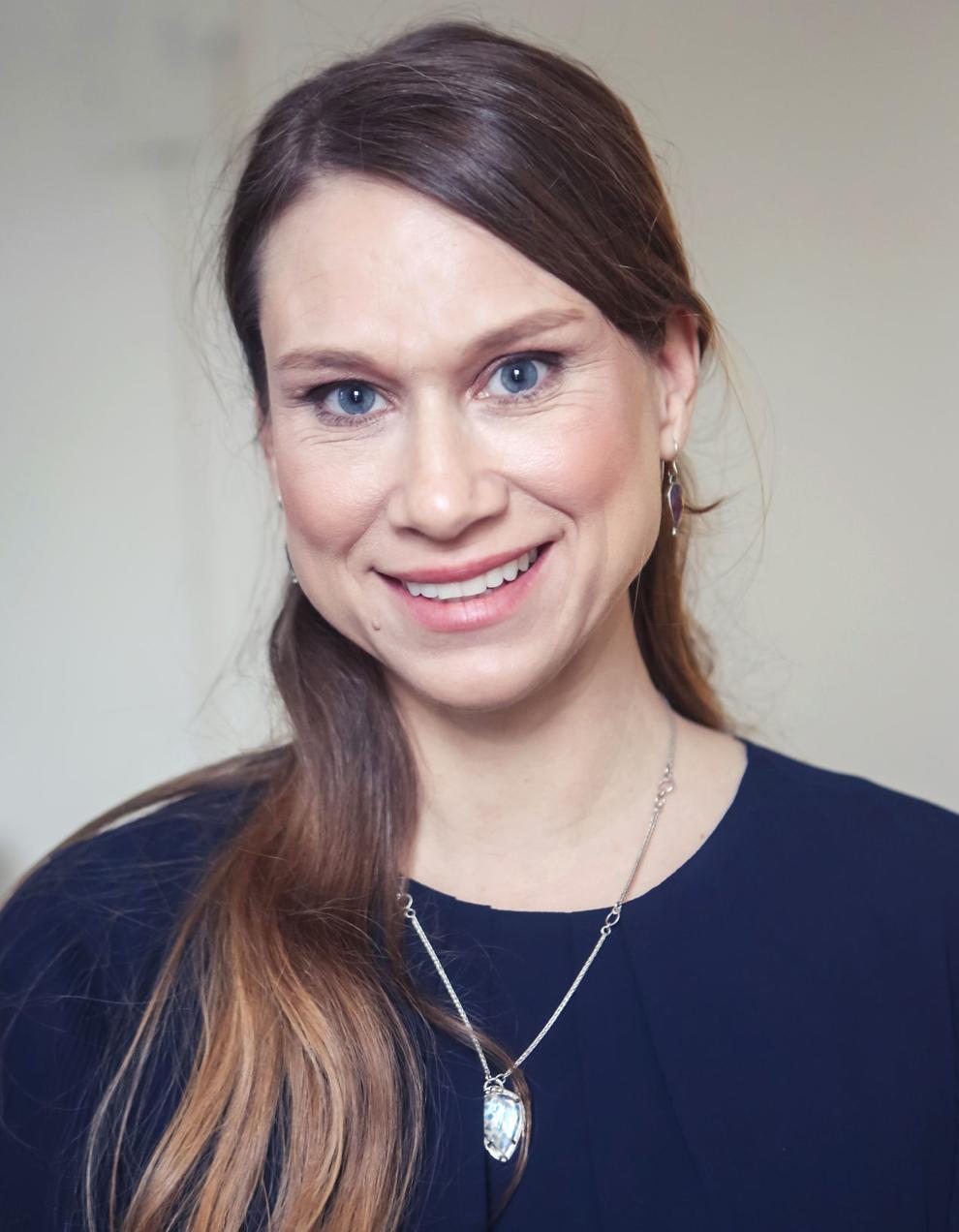 "We were encouraged to make a sculpture in wax so we could experience the lost wax-casting process – a process that I use in my jewelry work today," Estep says. After the bronze sculpture she created won a prize for 3D art in a St. Louis Artists' Guild contest, metalwork stayed on her radar.
"By graduation, I had taken every single art class the school offered," Estep says. "I continued that theme through college [at Durango, Colorado's Fort Lewis College] by taking just about every art class there, too. This is where I was really introduced to the world of jewelry fabrication and have been engaged with it ever since."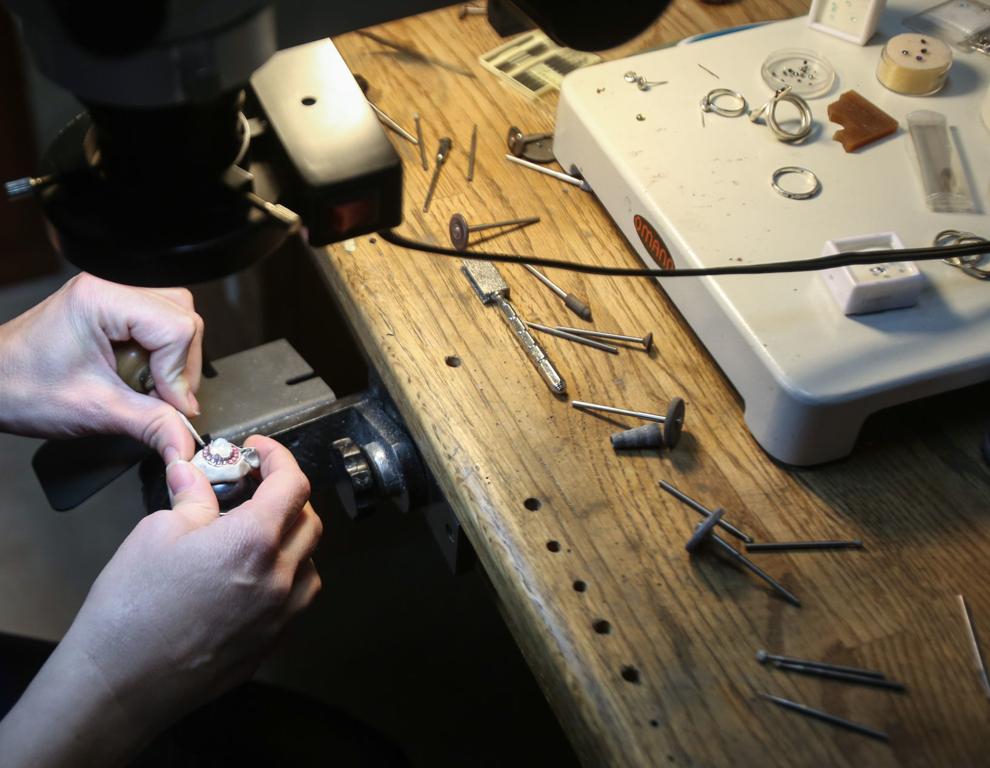 Estep spent her late teens and early 20s on the road traveling west, where she says she began a collection of shells, crystals and unique rocks. "There was great beauty in these imperfect objects," she says. "I saw them as tiny displays of the brilliance of this earth." But with a growing collection, she needed a way to display these petite pieces, which made her start thinking about jewelry design. In 2010, her Etsy-based business launched.
Ruby Pierce Jewelry has sold more than 500 pieces via Etsy. Estep makes each piece by hand with recycled metal – a practice she feels strongly about.
"There is no need for anyone to use newly mined metal for jewelry when we have access to plenty of existing material," Estep says. "Recycled [gold] is no different than gold that is freshly mined – it has the same luster and qualities. When I use recycled metals, there is no environmental impact from mining."
Estep's environmental impact is also helped by her frequent reusing of diamonds and other gemstones. Using materials taken from unworn or outdated jewelry, this sustainable practice is something she is proud to offer clients. "Some of my favorite projects involve old family heirlooms that were kept but never worn," she says, explaining these custom creations have been made for both local and national clients. "I love to breathe life back into those family treasures."
Some pieces feature a wraparound bezel setting, while other stones sit inside the traditional prongs. Earrings, bracelets and necklaces are available, but by far her largest selection is rings. Colors range from deep black diamond and blue topaz to lighter options like yellow sapphire, moonstone and, of course, diamond. The handmade element is visible in each through the unique texture of the surrounding metal, but the styles themselves vary to include classic and simple pieces, as well as more eclectic, bohemian items.
"I choose to work with what strikes me rather than what the industry deems top-notch," Estep says. "I am drawn to a wide range of qualities – anything from rustic rose-cut diamonds to natural gemstones saturated with color, or gemstones with a huge play of light. I am continuously awed by the earth's creations, and I am endlessly fulfilled in making these special pieces wearable."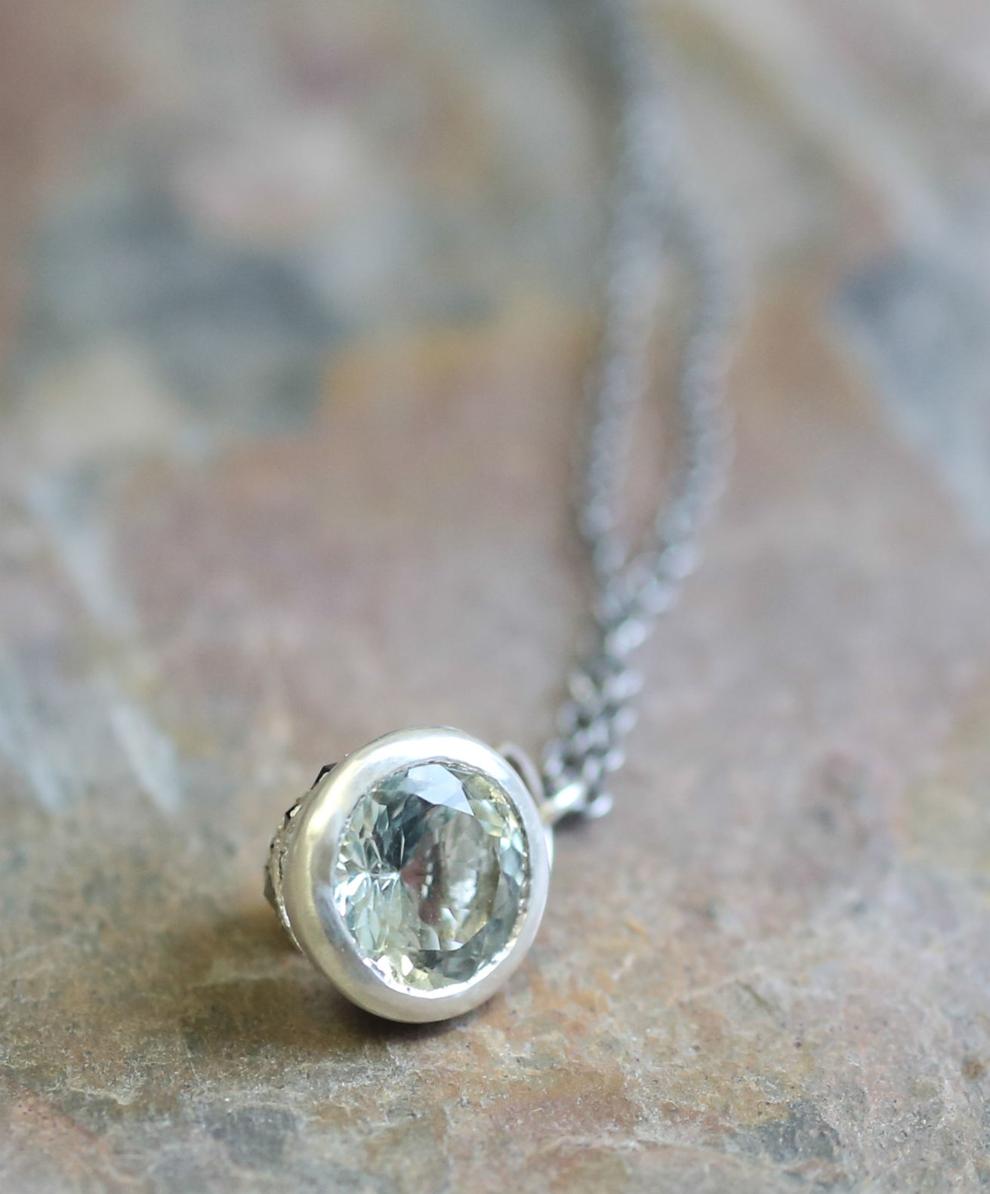 Estep lists layering jewelry as something she enjoys creating – think stacking rings or many dainty necklaces – but nothing beats designing romantic engagement and wedding rings. "I love highlighting a unique center stone in a ring and then following up with a contoured wedding band that glitters with pavé diamonds," she says. "I really love how special the diamonds and gemstones used are and how much care was put into the rings by both myself and my client. The outcome is always a very special, heartfelt piece." In addition to stand-alone pieces like a statement engagement ring or a men's wedding band, engagement ring sets and his-and-her wedding band sets are available.
From creating jewelry to taking photographs for listings to responding to client questions, Estep handles every step of her Ruby Pierce Jewelry business. In addition to this full-time job, Estep is a mother with a dedication for the outdoors. "I love to wander the edge of a riverbank or find my way to the top of a bluff for an epic view," she says. "My favorite thing is to witness my young children discover the wonders of nature, and Missouri has so much to offer in that department."
While Ruby Pierce Jewelry has seen great success on Etsy, Estep is currently working on building her own website. In addition to creating her unique pieces and working on her upcoming expanded web presence, she keeps her brand active on social media and accepts wholesale and custom orders. "Meaningful jewelry is always the best jewelry," she says, "and we are all so individual that it's even more special when your jewelry reflects that."
Ruby Pierce Jewelry, etsy.com/shop/rubypiercejewelry