The ability to have your natural nails done with eco-friendly polishes in a fume-free environment now lies at your fingertips.
The luxurious PAINT Nail Bar, which opened in mid-September at 18 The Boulevard in Richmond Heights, offers a different kind of nail experience, according to owners Whitney and Dustin Cole. One of more than 10 nationwide franchises of the Sarasota, Florida-founded PAINT Nail Bar, their local family-owned business isn't a nail salon, the Coles say, so much as a lifestyle brand ready to give clients an affordable, luxury experience.
At PAINT, that experience is unique from the moment clients cross the threshold – all courtesy of its environmentally friendly approach, Dustin Cole says. "You walk in the door, and you don't smell anything," he says. "It's healthier for both the clients and the employees."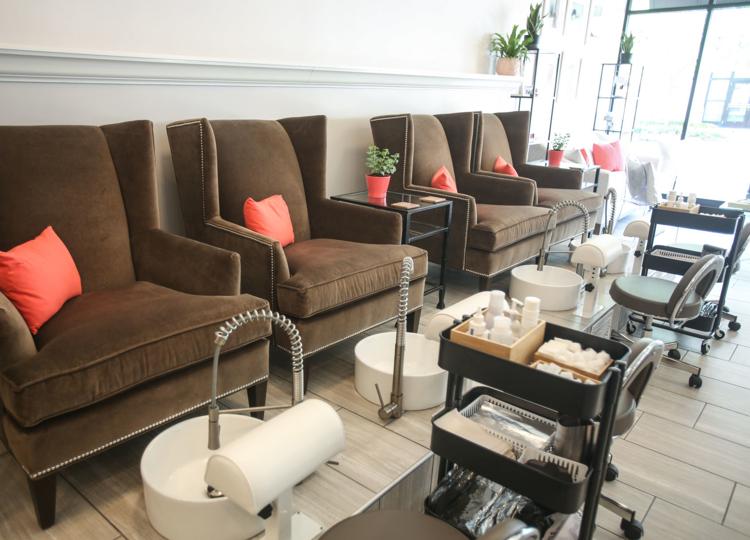 To achieve this environmentally friendly, fume-free atmosphere, PAINT uses the highest sterilization standards and nontoxic nail polishes that are "5-7-9 free" – meaning they contain no ingredients like formaldehyde, formaldehyde resin, toluene, camphor or dibutyl phthalate (DBP). Brands include vegan-friendly gel polish Bioseaweed – a water-based gel that does not stain, weaken or dehydrate the natural nail – and nontoxic, gluten-free Madam Glam – safe for expecting mothers and the health- and planet-conscious.
PAINT also offers non-gel polishes, such as vegan, cruelty-free and 5-minute-dry Dazzle Dry; high-shine Smith & Cult, a "five-free" formula (in industry terms, again lacking formaldehyde, formaldehyde resin, toluene, camphor and DBP); and Zoya, a nontoxic brand beneficial for those with allergies and skin sensitivities, as well as expecting mothers.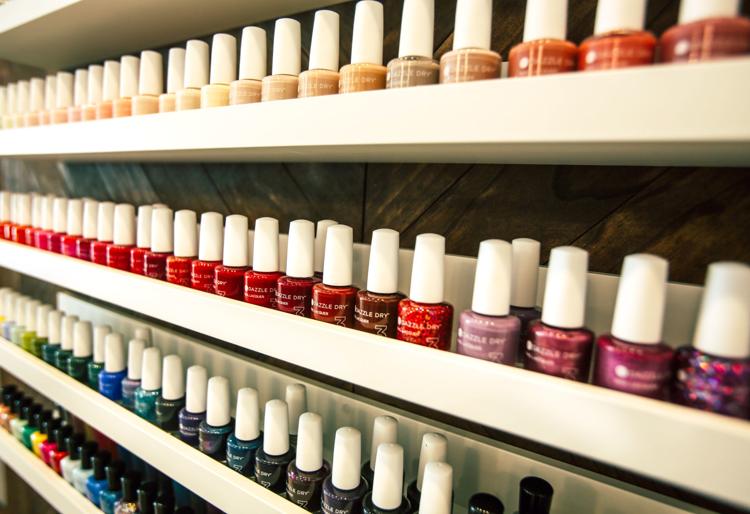 The nail bar technicians go through weeks of training – varying from service protocols, product knowledge and education – with continued education throughout the year. "We're all about the health and integrity of the natural nail," Whitney Cole says. "Employees are trained on helping people get their most healthy, beautiful nails – we want to help people get their nails to where they want them to be."
PAINT's selection of manicures features the Lickety-Split mani/pedi, including polish removal, cuticle treatment, nail maintenance and the client's choice of polish or high-shine buff – perfect for professionals on a lunch break.
Another option, and the most popular of the services, would be the Uptown Girl (or Guy) mani/pedi, which delivers a comforting, complete nail care experience, including nail maintenance, hydrating cuticle care, a warm towel treatment, a massage and an aromatic, exfoliating sugar scrub up to the wrist or ankle.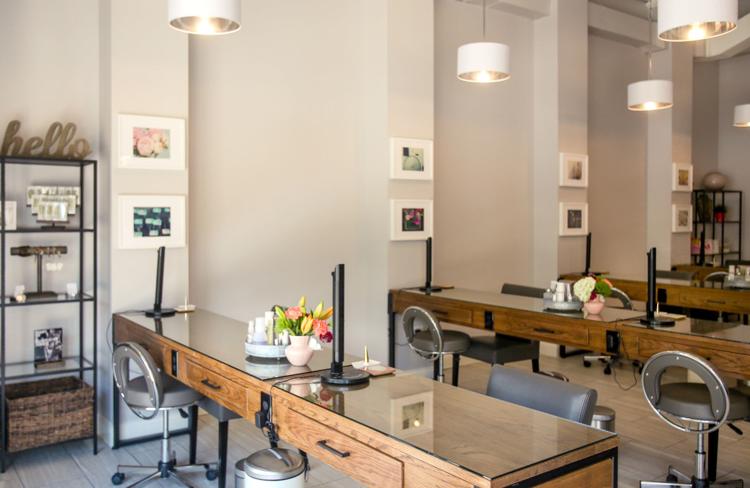 And the Water-Based Gel mani/pedi offers a no-chip, light-emitting diode polish that won't dry your nail plates or cause the white discoloration that resin polishes leave behind, while the Sculpted Gel mani/pedi – a healthy alternative to acrylic nails – contains no formaldehyde, toluene, DBP, the antioxidant butylated hydroxyanisole or solvents.
PAINT also offers modern nail art, as well as nail services for bridal showers, birthdays, corporate meetings and more. And even the littlest lady in your life can join in the nail art fun with the Mini-Paint mani/pedi, which includes nail maintenance, gentle cuticle care, a warm towel treatment, a massage and polish application – all designed for girls 10 and younger.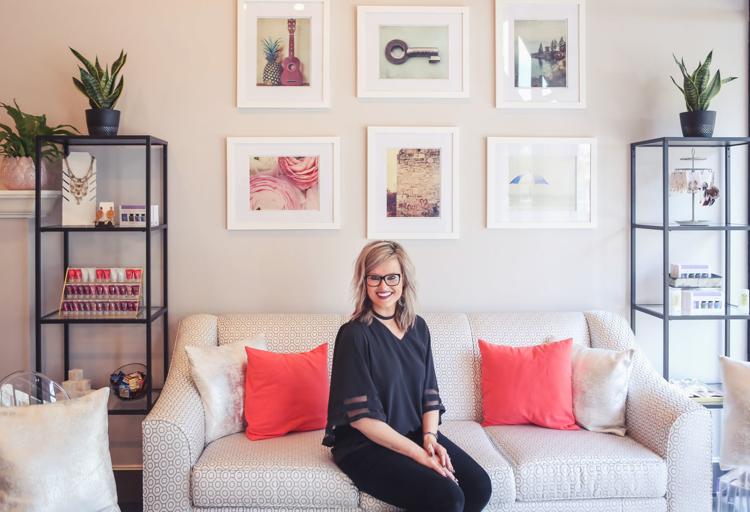 Beyond offering complete nail care, PAINT features a retail section with a growing and rotating selection of clothing, jewelry and other accessories from a variety of small businesses across the nation and even local vendors, such as St. Louis' Collections by Joya. "We're a small, local family business, and we love small, local shops," Whitney Cole says. "We'll also have pop-ups with local vendors."
The Coles hope for homegrown success at the Richmond Heights location and plan to add more PAINT Nail Bar locations throughout the area during the next three years. Whitney Cole says she went into building the business with the outlook of a customer, and she wants clients to feel like family.
"We want you to feel like you belong, and we hope that everyone feels like they're welcome at PAINT," she says. "We're all about relationship-building, and we want people to grow to trust us, and come in for relaxation and an amazing manicure and pedicure. We want people to feel at home."
PAINT Nail Bar, 18 The Blvd., Richmond Heights, 314-442-6882, paintnailbar.com