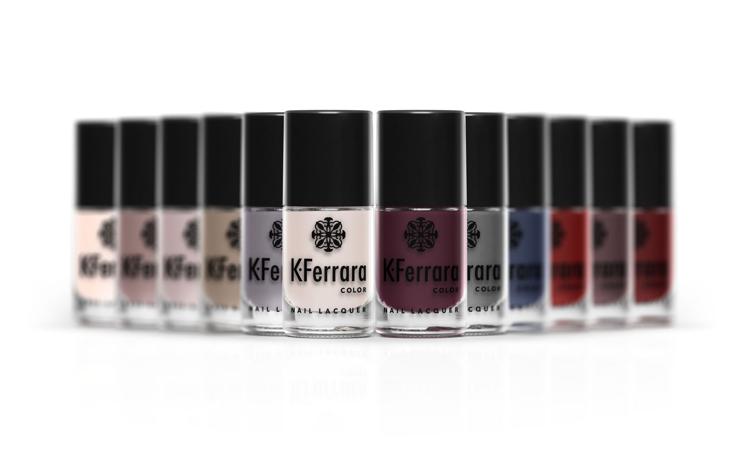 If you've had a manicure or pedicure, you know the feeling – the nail technician tells you to select a color, and you find yourself staring at an overwhelmingly large wall of polishes. Which hue do you choose?
Kathy Ferrara of Frontenac has narrowed your selection to 12.
Ferrara is the founder of K. Ferrara Color, a local nail polish line focused on fashion and health. K. Ferrara Color features a "five-free formula," which was reported by the beauty experts at Allure as meaning it is free of five known carcinogens sometimes found in polish: formaldehyde, formaldehyde resin, camphor, toluene and dibutyl palate. Additionally, the line is cruelty-free, vegan and nontoxic. "It is a really healthy, good choice for women without sacrificing the quality," Ferrara says.
K. Ferrara Color offers two six-color collections: Impeccable Nudes and Sophisticated Colors, all of which pair nicely for mani-pedi duos, as well as the full collection of 12 or single bottles. Ferrara explains she has worked in the fashion industry as a stylist for more than 25 years, which means color has been a huge part of her life.
"My particular business has also been about 50 percent corporate focused, so I work a lot with professional women," Ferrara says, explaining that often her clients don't know or have the time to figure out what colors are best for things like clothing and polish. Much like Facebook co-founder and CEO Mark Zuckerberg and his iconic gray T-shirt, she says these women simply have bigger things to think about – and so she's here to help make life easier with a collection of foolproof polishes. "This is just a small step for me to try to streamline that process," says Ferrara.
Outside of the clients' need for color, Ferrara's reason for diving into the polish business was health related. She is a colon cancer survivor, and after her diagnosis 10 years ago, she found herself looking more closely at what she put into – and onto – her body. She was introduced to the five-free idea while visiting her daughter in New York City.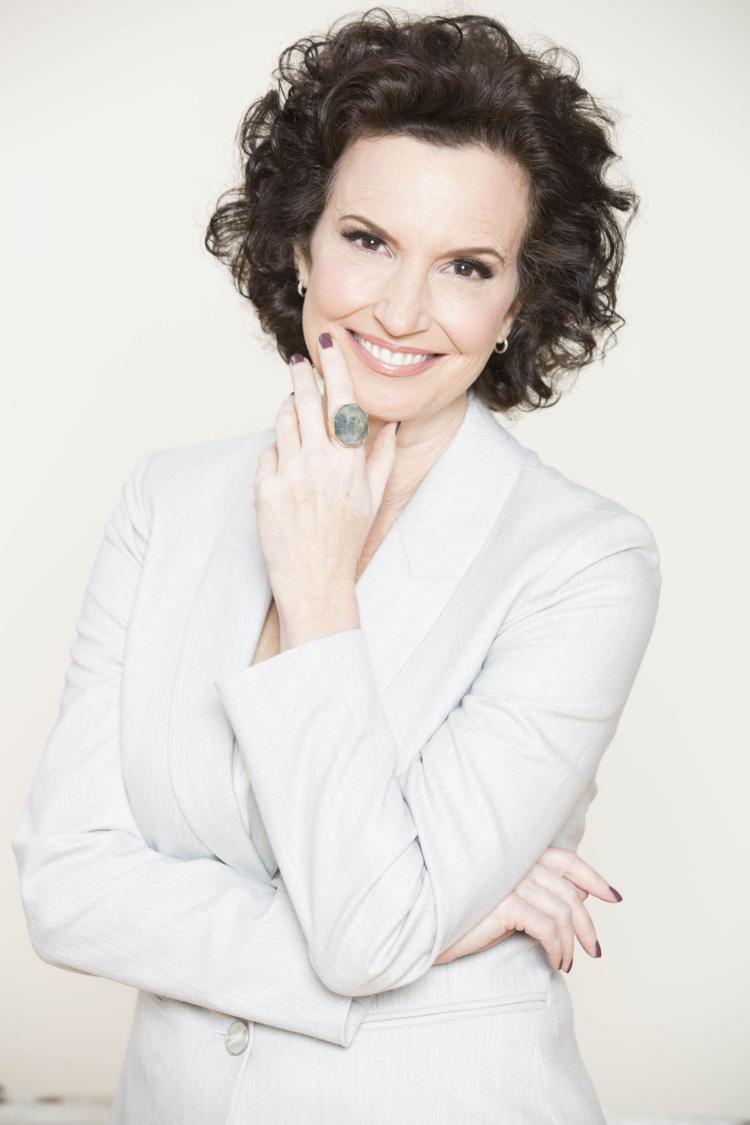 Ferrara says she began work on her collection about a year ago, noting much of the time was spent perfecting the colors. "My manufacturer is in California, and they are wonderful," she says, noting there was ample back-and-forth while swatches were finalized. Then came the photography and design phase before the collection launched in June of this year. "It has all been such a fun adventure," Ferrara says.
Shades in the K. Ferrara Color collection all feature women's names, some of which come from real-life women Ferrara knows or admires. "I love that about my line – there's a little bit of personality to each one of them," she says. "It's a very pro-woman [line]. The base of this truly was to support women and make something a little bit simpler for them."
Although Ferrara loves all her colors, she notes the Alexandra, a deep plum, for pedicures and the creamy pale pink-beige Evelyn for manicures are her summer staples. The Impeccable Nudes collection ranges in shade from a warm cream to a cool taupe, while the Sophisticated Colors collection includes purples, reds, a smoky gray and a bold blue. Individual colors sell for $22 per bottle, with six- and 12-bottle collections available for $120 and $240. Products are currently available exclusively on the K. Ferrara Color website.
The newest additions to the collection sandwich the colors currently available. A gel-like base coat and quick-drying glossy top coat launched at the beginning of August, Ferrara explains. After that, she notes a potential nail supplement as an idea for a future addition, as well as more hues. "I have some other colors whirling in my head that I would love to add," Ferrara says.
Until then, the 12 available hues work for people looking for classic and demure or bold and bright – and those who like both, Ferrara explains, noting the common occurrence of a barely there shade on top and a bolder color on the toes.
She recommends bringing the polish to salons instead of using the ones available there, explaining the ease of fixing chips when you own the polish color. Plus, doing so removes the dreaded decision moment as the technician waits for you to choose from an endless wall of lacquers and helps you create a "signature color."
"You have so many more important things to worry about," Ferrara says. "We've got this part for you."
K. Ferrara Color, kferraracolor.com