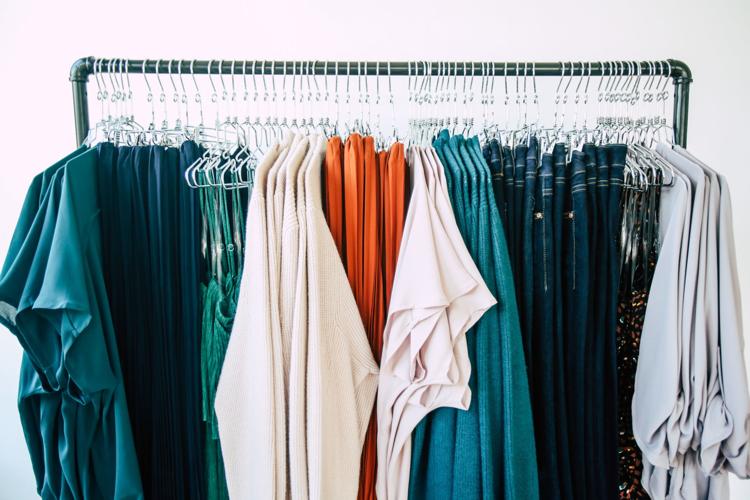 Update your contact lists, ladies! Local women's boutique Mix & Match and its ample selection of colorful clothing have moved, with the new location opening last Sat., Sept. 7, at 5400 Devonshire Ave. in St. Louis's Southampton neighborhood.
Known locally for its trunk shows and personal styling services, Mix & Match was founded by Maggie Laskowitz and Erin Keeven, who recently left the company after moving out of the region. Laskowitz explains the two discussed the idea of a clothing endeavor in 2015 over happy hour margaritas, in hopes of developing a more convenient and enjoyable shopping method.
The original idea? Trunk shows. "What's better than having a fun ladies' night
in with your favorite gal pals, drinks, food and – of course – clothes?" Laskowitz asks rhetorically.
A fashion design and development graduate of Stephens College in Columbia, Missouri, Laskowitz has been working in the fashion industry since 2009 and continues to serve as an accessories designer full time outside of her boutique and styling services. "Nothing like a true entrepreneur doing it all," she says. In 2017, the duo's trunk show operation outgrew its at-home setup and opened the first Mix & Match boutique in St. Louis' Shaw neighborhood, where it stayed till announcing its relocation in July.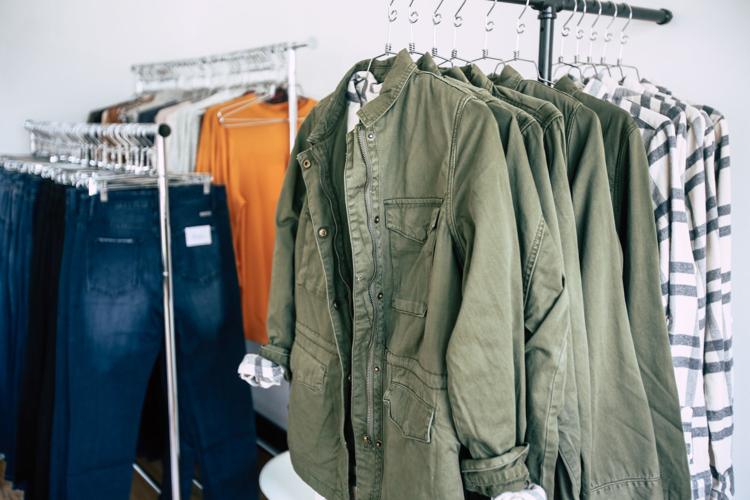 Mix & Match took over not only the lower-level retail space at the new location but also the entire structure.
"This building is going to be so much more than just a new home for Mix & Match, and that's why I made the decision to move," Laskowitz explains. "The new space will create a community where small business owners can work, thrive and learn from each other." This expansion includes coworking features like a large workshop and private office space. That office space will serve as the home for another popular local business, paper goods and wedding invitation company On Three Designs.
"With Erin and I parting ways, I felt it was a perfect time to explore the possibility of a new location and refreshing the brand," says Laskowitz, noting she fell in love with the new space and the street. "I met with my friend Alicia Lantzy, owner of On Three Designs, for a coffee date and to get her thoughts on possibly sharing the building. When they say things happen for a reason, this was it. Turned out, Alicia was also eying that space and was very excited and interested in this joint opportunity!"
Although the new location will allow for ample in-store inventory and a traditional shopping experience, Mix & Match's in-home styling sessions and trunk shows – on which the business was built – aren't going anywhere. Laskowitz notes that busy mothers or professionals balancing hectic schedules may particularly benefit from the service.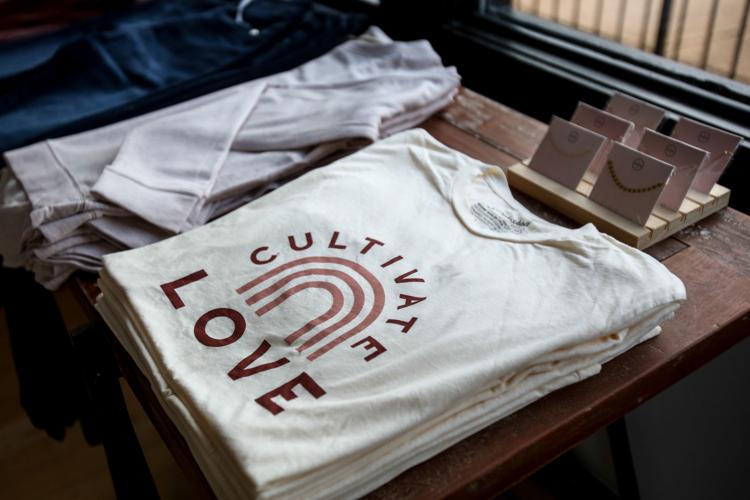 "The styling sessions are for those clients who'd like a more one-on-one experience," she explains, mentioning the process starts with an online sign-up form. "After the form is filled out, I pull a selection of items that I feel would fit their needs. I'll bring anything from the shop I feel would work the best."
The styling service solely includes items available from the Mix & Match boutique, but there's no limit to the number of items Laskowitz may bring. "The most convenient thing about [the sessions] is I bring the clothes to you," she says. "This way, I can be there to help put together the outfits with you, you try them on, and I take with me anything that didn't work." Another huge bonus? Unlike traditional online shopping, customers don't have to deal with mailing back unwanted items.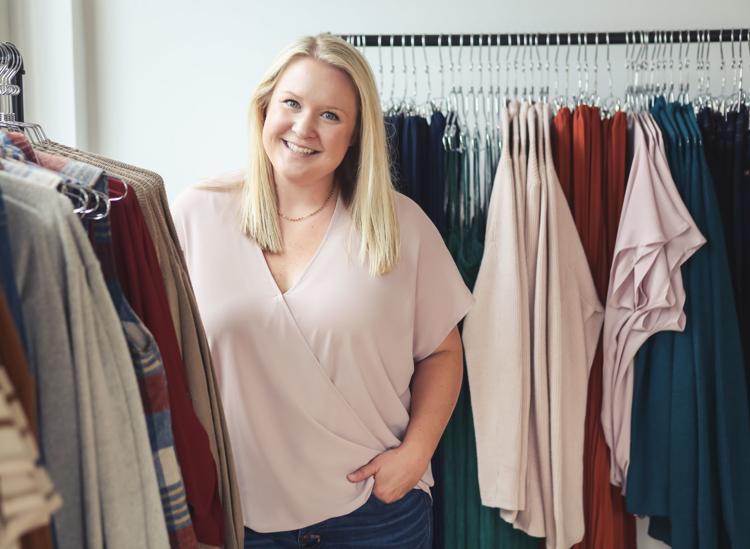 Items in the store include women's apparel, accessories and shoes – all reasonably priced and reflective of Laskowitz's personal style, she says. Pieces are meant to be on-trend but still comfortable, and should customers use the styling service, the $20 fee acts as a credit toward products. Also, now that the store has only one owner, Laskowitz says she'll likely add more stylists in the future.
"The local small business community in St. Louis is amazing and so supportive of each other," says Laskowitz. "To have the chance to continue to be part of that community and provide a space where I have the opportunity to connect, collab and work with more businesses is so rewarding."
Mix & Match, 5400 Devonshire Ave., stlmixandmatch.com