A smile might be your best accessory, but one local dentist is set to show that a little extra accessorizing never hurts.
A dentist by day, Meghan Layne is also the creator of SoLayne Designs, an online accessories shop based out of O'Fallon, Missouri.
"It all started when my little family of three picked up everything and moved to New York [for my husband's professional baseball career]," Layne says. "We were living in a one-bedroom, extended-stay hotel with our 10-month-old daughter. I took a break from my career as a dentist to be a stay-at-home mom, and I soon found myself understimulated and unmotivated – I was stuck."
A trip to the retailer Michaels led Layne to purchase some beads and additional jewelry-making supplies, which Layne says quickly escalated to her searching for even more components online.
"Once I started making jewelry, I had something really fun that I wanted to basically focus a whole outfit around," she says. "I found myself a lot more inspired and encouraged to get up and get dressed every day, instead of wearing the same workout clothes I had been wearing for three days."
Layne started with creating bracelets and long, chunky necklaces that were popular in North Carolina, where she grew up.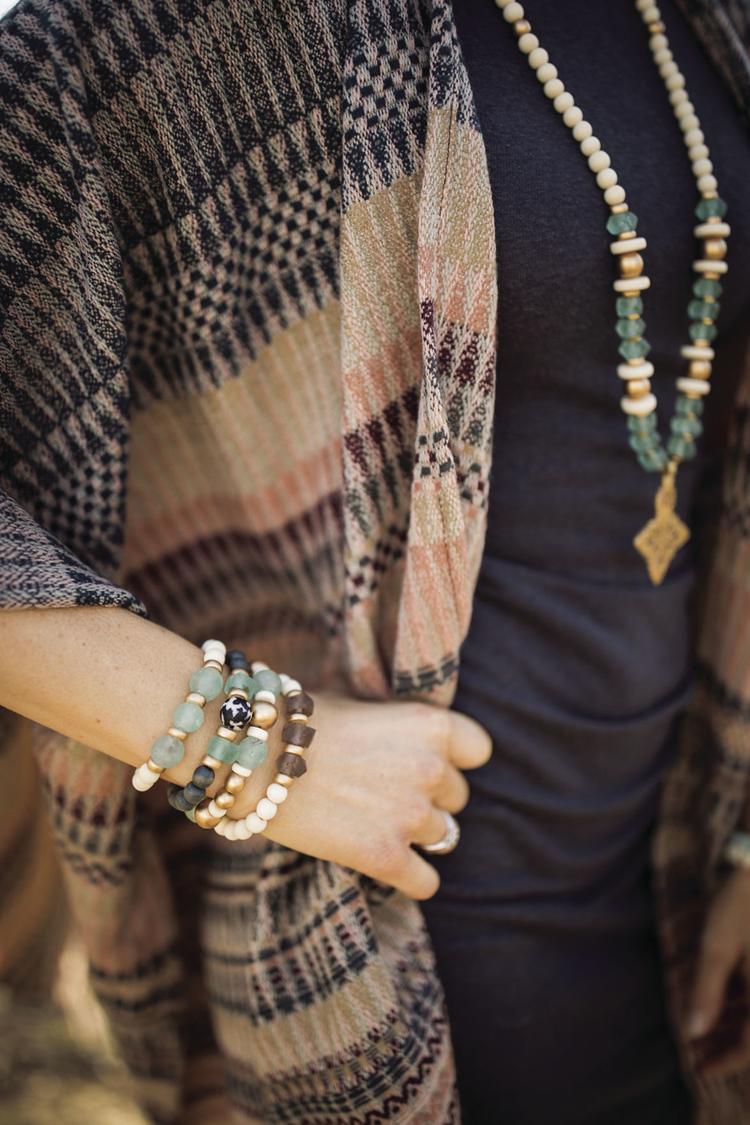 "At first, I was honestly embarrassed," she recalls. "Here I am – a dentist. I was already embarrassed that I wasn't working. And here I am, as Tom [Layne's husband] always calls, stringin' beads. 'You're always stringin' beads,' he'd say."
After Layne shared her creations with family and friends, though, their love for her products pushed her toward opening an Etsy shop in 2016.
"It has just kind of grown from there," she says. "So it was pretty much born out of a desire to have something that was mine outside of motherhood and also something that kind of encouraged me to get up and get ready and put myself together every day."
Today, Layne is back to dentistry by day and hustling hard with SoLayne Designs in the evenings from her basement studio. She creates a variety of necklaces, bracelets, earrings and chokers in what she calls a bohemian chic style.
"Each piece is my design," Layne says. "Some of it is [inspired by] trends. … But really, for me, everything that I design has something that interested me. So whether it be the challenge of working with a new material or a really cool piece that is just too good to pass up, and I'll figure out what to do with it. Just kind of personal interest."
Although the shop does have an array of offerings, Layne says earrings are by far her best-sellers.
"I think people are willing to take a little more risk on a pair of earrings," Layne says. "Like they'll step outside of their comfort zone and try something that is maybe bigger or bolder or not necessarily their style."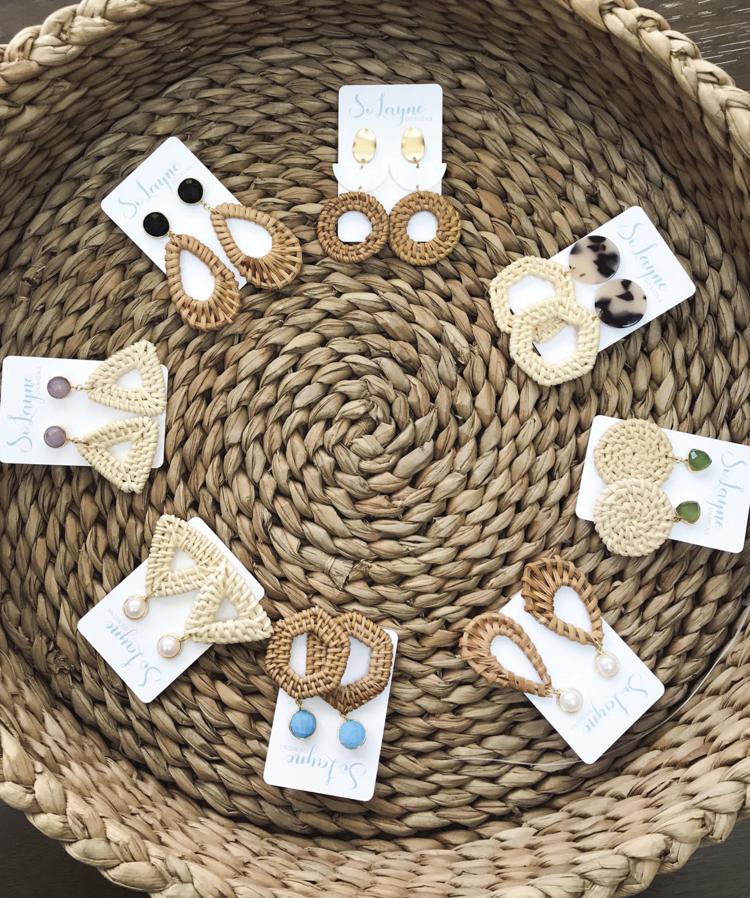 Because of this, Layne says she will be rebranding SoLayne Designs this year to home in on the earrings specifically. Layne says her necklace line will continue, but will launch likely only once a year. Her bracelet line will also continue – she says a new bracelet stack collection will be launching this month. "I am really excited about that," she says.
This year, Layne is also contemplating designing a throwback collection in celebration of SoLayne Designs' fourth anniversary.
"In the very beginning, you are kind of selling to friends and family," she says. "You don't really have a big, wide audience reach, and I was only making one or two of everything. So I kind of want to go back and do a throwback collection and remake some of the original pieces I made in larger quantities because they haven't been around for a couple years."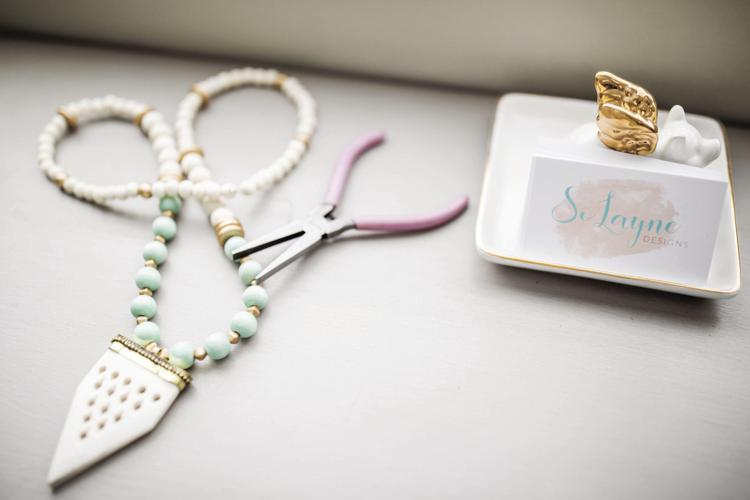 Through it all, Layne has learned something special about her artistry.
"This whole jewelry design thing has helped me realize something I love about dentistry," Layne says. "I never realized how much of dentistry was artistic because you are sitting down working in a tiny, tiny space doing something that is very artistic all day. That's what I was missing when I was staying home. I wouldn't have been fulfilled if my husband was like, 'Go work part time in a clothing store.'
"I needed to manually be sitting down, doing something artistic with my hands, and I never realized that's what I missed about dentistry. So I think it's cool that the two things have so many similarities, but I didn't even realize it until years after the fact."
SoLayne Designs, solaynedesigns.com