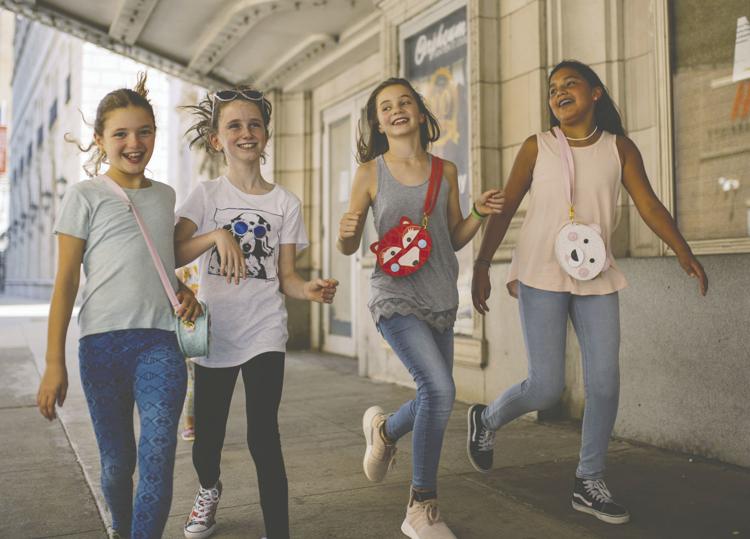 One recent Tuesday morning, Audrey Cross is feeling a little sore and tired. She's currently in the middle of soccer camp – just one of the ways she's spending summer. She's also hanging out with friends, making videos on TikTok, practicing for basketball and softball season and maybe also practicing a little piano and clarinet thrown in for good measure, as well as having just recently celebrated her 12th birthday.
Audrey Cross is otherwise running a successful fashion startup with her mother, Angela. No big deal.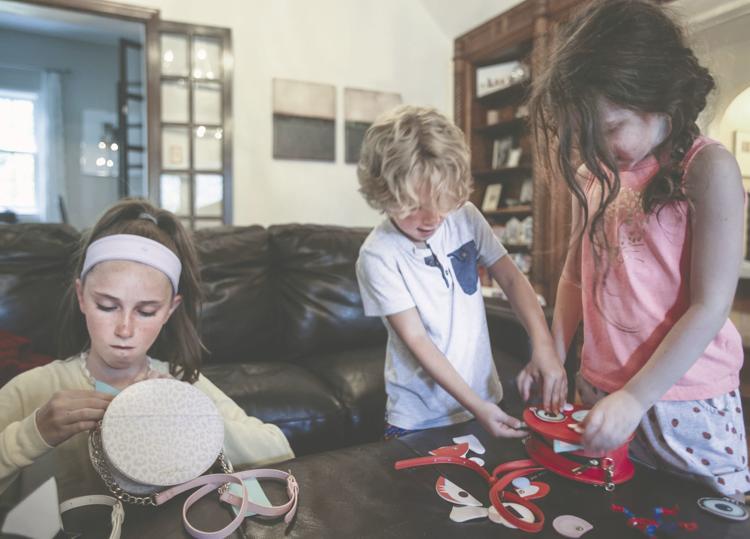 Sissy + Snap!, the Crosses' custom handbag and accessories company, uses a modular snap system to give girls, tweens, teens and even fanciful adults a fun, unique way to switch up their style. The inaugural line, launched this past winter, features four different handbag kits, each themed around an eye-catching animal – complete with personalized backstories – as well as five snap collections customers can purchase separately.
The inspiration for Sissy + Snap! came from a shopping trip Audrey Cross and her mother took while on vacation a few years ago.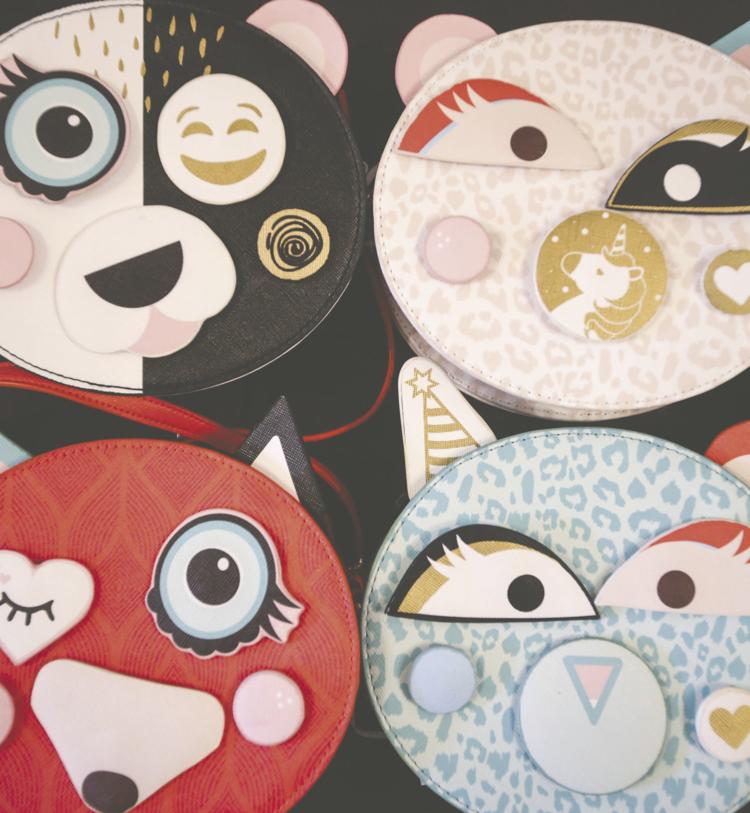 "I really liked strange purses," Audrey Cross says. "So when my mom and I visited a boutique and they had all of these crazy animal purses, we thought, there are so many – what if you had just one, and you could switch the different pieces out?"
After spending some time mulling over the idea, Angela Cross, who brings to Sissy + Snap! experience in marketing and art/creative direction, worked with her daughter to make a slideshow of what the business could look like, even sketching out designs on paper and cutting them out into the company's first makeshift prototypes. They worked with a local company, KDK, that helps coordinate offshore manufacturing, and they received their first sample piece. The pair made a few final tweaks – a thicker gold chain, sturdier snap inserts – before releasing the line.
"My background is graphic design, so when we collaborate, a lot of time, it was like [Audrey Cross] was the client," Angela Cross admits, as the pair both agree Audrey Cross can be opinionated on most anything connected to the company. "But it's custom down to the detail, in terms of the design. And even though it's marketed to kids, we wanted it to be a higher quality and more durable product."
Sissy + Snap! handbags and accessories are sold through their own online storefront, as well as at Tallulah & HESS, a Dallas lifestyle boutique, and as of July, on Amazon, as well. Best-sellers from the first collection include Caty the Color Block Cat, described as having a heart of gold, and Piper the Pretty Pup, which is generally known to be laid-back – according to the character's online bio.
"Our goal isn't as much to see a girl with her purse on her side walking around, though that's great, of course," says Angela Cross. "We want you to interact with it and play with it and envision what your own design is."
Angela and Audrey Cross say eventually they would like to have children's books or even an app devoted to their fashionable yet versatile characters.
"I like that they have backstories, because no other purse has that," says Audrey Cross. "It's kind of unique."
The names and stories, like most of the business process so far, were a collaboration between mother and daughter. Together, along with Audrey Cross' 5-year-old sister, Ava, they've taken on everything from craft fairs, a downtown promotional photo shoot featuring Audrey Cross and her friends, and an appearance on the KSDK TV program Show Me St. Louis. Along the way, Angela Cross says that Sissy + Snap! has allowed her daughter to experience entrepreneurship first-hand and flex her business skills, from creative sales tactics when staffing booths – dancing is sometimes part of her strategy – to public speaking and pitching her company confidently, as she did at the St. Louis Family magazine and xplor's KIDZPRENEUR competition in April, where she won first place in her age division.
So, what's next for the Sissy + Snap! team (aside from taking on the seventh grade)?
"I want to do backpacks," says Audrey Cross. "I think that will be cool, and the app will also be cute. Every day, I just think of new things you could put a snap on."
In the immediate future, the self-funded company is looking at launching MegaSnaps, one large snap-able piece that can take on shapes like clouds and hearts. Down the line, the Crosses would like to expand to products for boys, showing a little love to the Cross brothers, 13-year-old Ethan and 5-year-old Mason. And both Angela and Audrey Cross are interested in collaborating with other local female-led (and specifically young female-led) business owners, from artists to calligraphers and more, tying in with the mission of their company: to promote inclusiveness for all girls, through innovation, empowerment, creativity and entrepreneurship. The mission is easy enough to work toward, as the company was built on it.
"From a family perspective, Audrey's dad, Brian, owns his own business, and I think that entrepreneurial spirit runs through the whole family," says Angela Cross. "As parents, we're trying to teach them, but I think if you're going to go down this path with your kid, whether you're working with them, having a kid entrepreneur or simply just encouraging them, at a certain point, you have to step back, and you have to let them run with it. Audrey has to decide how she wants to take this and move forward with it. You can help guide them along, and give them opportunities, but they have to be the final decision-maker."
Sissy + Snap!, 1008 Locust St., St. Louis, sissyandsnap.com