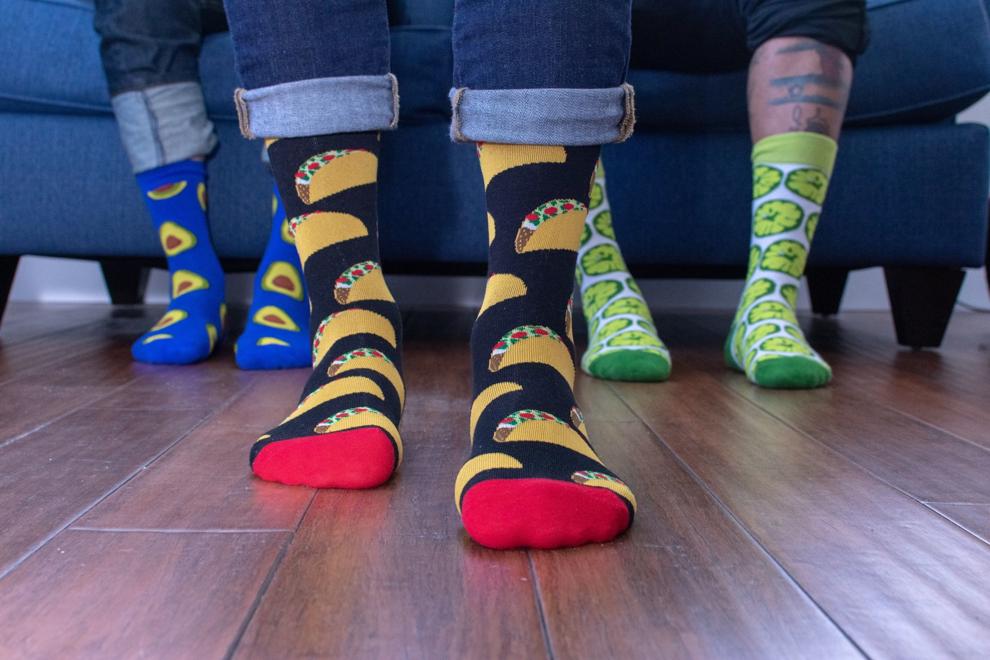 Suits. Slacks. Dress shirts. Blazers. For men employed in white-collar positions, apparel can trend toward uninspired, uninspiring and even boring, partly because of the misperception that menswear lacks the fashion potential of womenswear.
But when two lifelong friends, hundreds of miles apart, reconnected in 2017, they found they'd come to the same solution to this perceptual problem: socks.
"Socks are one thing men can do to bring some life into their looks, since men's formalwear is limited," says Korey Stewart-Glaze, DEFINE Socks' co-founder and CEO. "There was this guy at work who always asked where I bought my socks, and I would always provide the links to different brands' websites. After months, I had the idea to start my own company."
Stewart-Glaze reached out to longtime friend Johnnie Fields, a budding entrepreneur who lived in Washington, D.C., only to discover that Fields had been tinkering with a notion very similar to his own. Together, the duo founded DEFINE Socks – the resultant brand that encourages men to shrug off the weight of oppressive, uninteresting attire and embrace the "anti-basic."
"Anti-basic is exactly what it says: It means that we are not normal," says Stewart-Glaze. "We are anti-basics who believe the best style is your own. We don't conform – we define. DEFINE Socks are reminders to be bold, different, and stand out in style."
That boldness takes many forms. For just $10 a pair, DEFINE Socks customers can rock foot coverings highlighting everything from big, bright stripes and floral Hawaiian prints to kookier designs featuring sloths, sharks, avocados and hot dogs (a best-seller) – with more sock styles always on the way.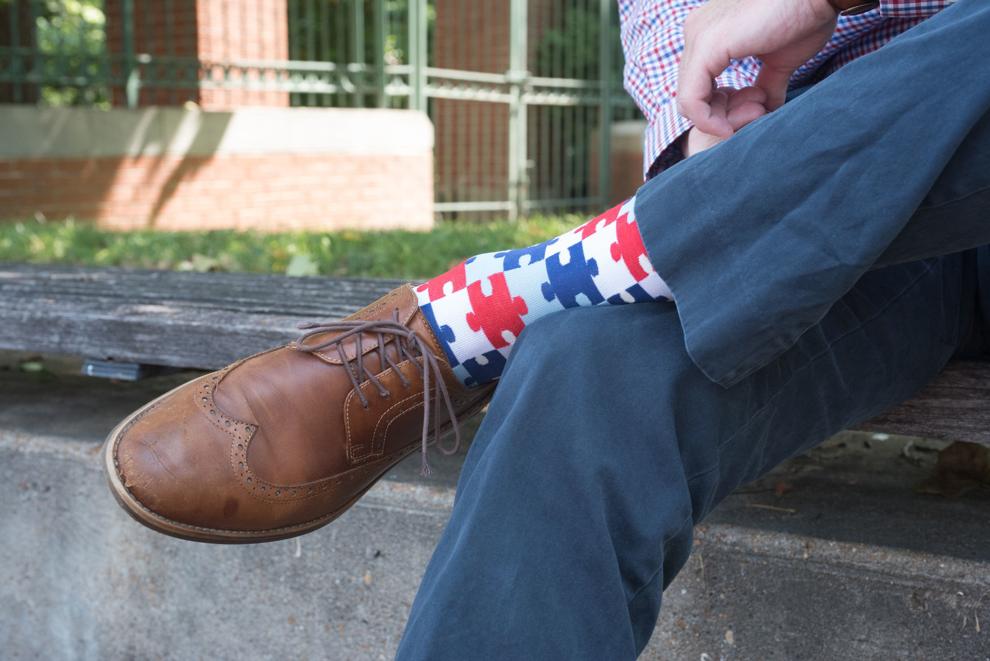 "We work closely with our current manufacturer to choose the designs that best express our consumers: someone expressive, youthful, free-spirited and bold, someone not afraid to take chances with their style," says Stewart-Glaze.
The company's products (which aren't produced locally) feature impressive construction, which the DEFINE Socks team has tested well, washing, wearing, then rewashing trial pairs to ensure quality remained top-tier after the typical wear-and-tear of a rinse cycle.
Speaking of the DEFINE Socks team, it remains lean and (pardon the pun) fleet of foot – and none of its members had logged retail experience before launching the business. Stewart-Glaze oversees day-to-day operations, while Fields, as the DEFINE Socks co-founder and chief creative officer, handles social and digital media, as well as operational structure and, more broadly, strategy. Just a year after the company's formation, the two enlisted another friend from their youth, Kelvin Williams, to join their effort as digital marketing specialist.
The best part? All three are area natives, as Stewart-Glaze and Fields grew up on the same street, and Fields and Williams met in elementary school. And it shouldn't come as a surprise that each has a unique style tailored to his individuality: Stewart-Glaze describes his look as a mix of preppy and hipster, Fields typically sports traditional dress with a little twang, and Williams can be found looking either comfy or classy. All three also sport DEFINE Socks, of course.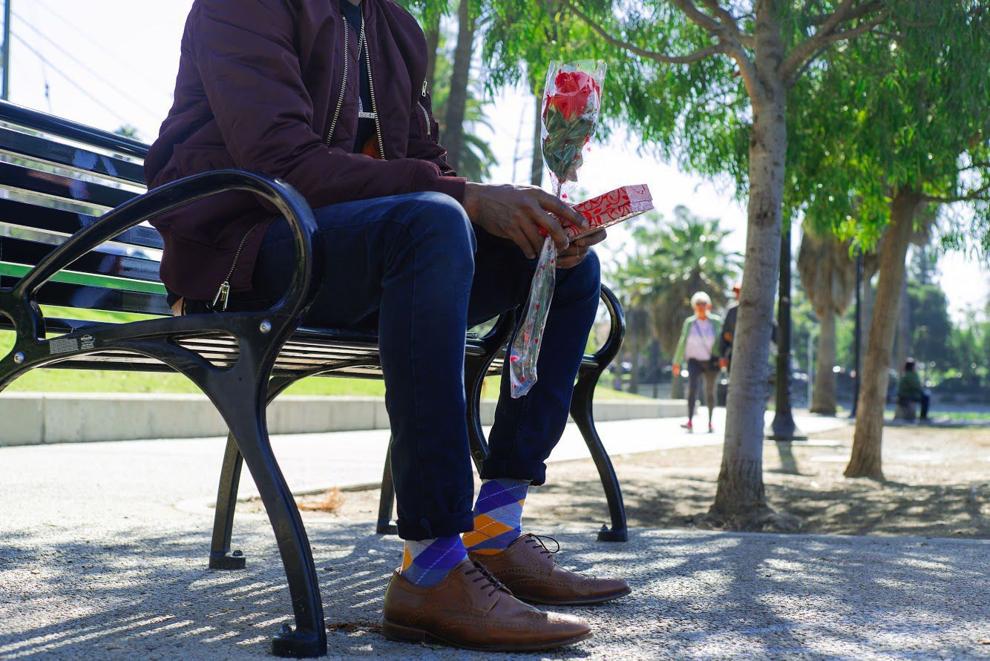 "Our products are designed for those who like to think outside of the ordinary gym or tube socks," says Williams. "DEFINE Socks offers styles of socks that allow you to express your true personality in any given environment."
But there's more to DEFINE Socks than simply cool, trendy foot coverings. In 2017, DEFINE Socks donated more than 200 pairs of Socks to The Midnight Sandwich Run in Columbus, Ohio.
"As for making service our mission is part of our guiding principles," Stewart-Glaze says. "This effort naturally blossomed into our inaugural No Sock November donation drive, which was held in 2018."
For each pair of socks sold, DEFINE Socks contributed a pair to the area homeless community, which Stewart-Glaze says he and his colleagues prefer to call "friends without addresses." The founders also chose not to wear socks during November as a show of solidarity with those who otherwise might lack proper footwear. That commitment to community truly (wait for it) defines the business.
"We invest in the community that we want to change," says Stewart-Glaze. "Part of our mission is to empower our customers to make a difference in the lives of the women and men in need in their own backyard."
DEFINE Socks partnered with Bridge of Hope Ministries in St. Louis' Ville neighborhood to gather the November donation. By the end of the month, the results astounded the team: approximately 400 pairs, or more than double their projection.
"Being able to help our community has always been important to us, so it was only right that we added a philanthropic aspect to our business, as well," says Williams. "Our style and our vision on how we have expressed ourselves throughout the years have allowed us to bond together and create a unique platform for others to do so, as well."