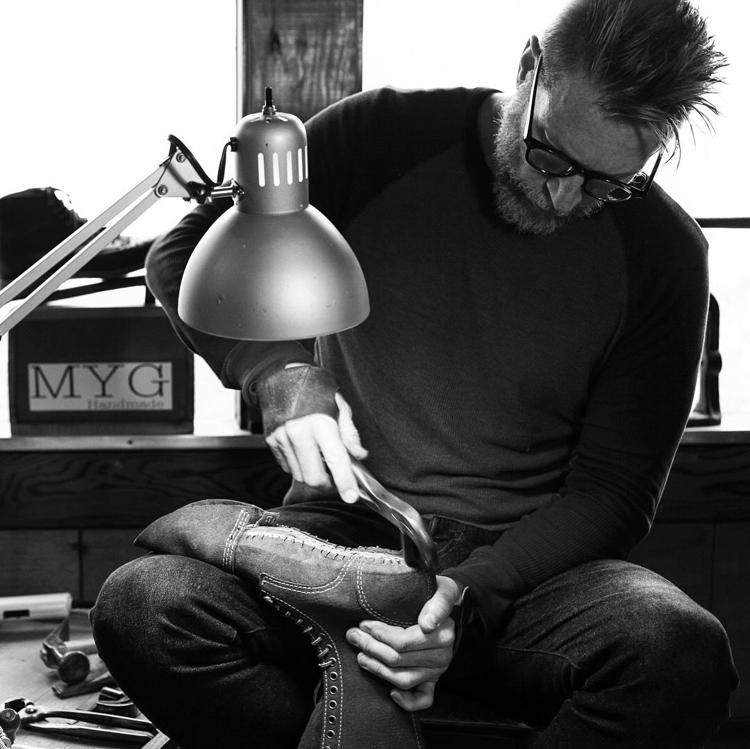 An area artisanal bootmaker combines passion and expertise – and up to 50 hours of handcrafted labor per pair – to craft custom footwear.
J.D. Gabbard, the mind and hands behind local bootmaker MYG HANDMADE, draws on seven years of experience honing his craft to create beautiful, handcrafted footwear using traditional shoe construction methods. Known simply as "Gabbard," he puts approximately 40 to 50 hours into the construction of each pair of boots, all of which are custom-built and sized to exact dimensions – meaning customers have a wholly unique, made-to-measure "heirloom" pair of boots.
"I'm always searching for a better method, and I'm always experimenting with new build techniques," he says.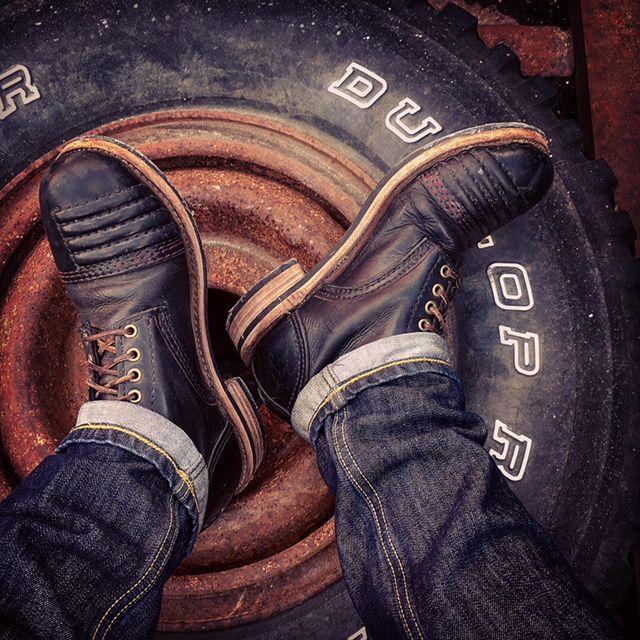 Prior to launching his innovative one-man operation, Gabbard spent 12 years in Hong Kong, working the nightclub and entertainment industry before deciding to retire in 2010. He moved his family to Austin, Texas, where a work contact introduced him to Noel Escobar Jr., an enthusiastic boot-repair specialist and collector of custom cowboy boots.
"After completing a few internal projects for Texas Custom Boots, [Escobar] found himself a man short one day and asked me to help out on the finishing line – that's the machine that does all the sanding, buffing and polishing of shoes and boots," Gabbard says. "We stood side by side for 10 hours to catch up on a large boot order, and by the end of the day, I realized I had just learned a new skill. After, we shared a few cold beers, and he offered me a job."
Throughout the next two years, Gabbard worked with Escobar at Texas Custom Boots and Lee Miller at Texas Traditions, learning from master cobblers and master bootmakers how to repair and replace welts and soles and to stitch leather rips into, as he puts it, "commercially manufactured and bespoke custom cowboy boots, ranging in price from $500 to $5,000 each." After working 12 hours a day for two years, he knew it was time to branch out on his own.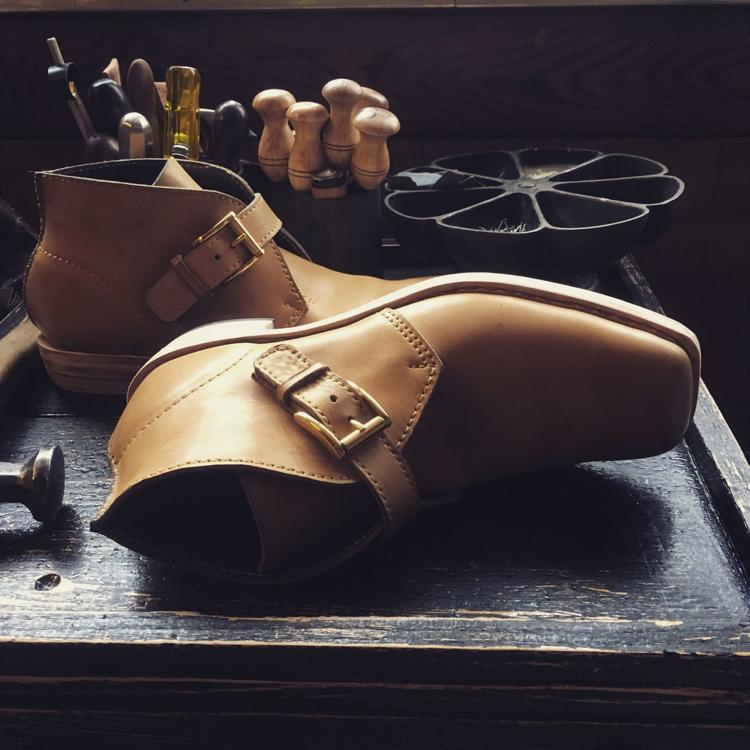 "I felt I had learned enough to get started on the basics of designing and hand-building my own service-type boots," he says. "Notice I use the word basics – it takes a lifetime to achieve the skills of near-perfection when working with your hands and applying European- and Japanese-influenced shoemaking traditions to your work."
According to Gabbard, the true foundation of MYG is heavily influenced by America's 1940s workforce lifestyle. He points out that the footwear in this era was known for its ability to overcome tough conditions. Gabbard embraces that same approach in his products, with an emphasis on durable construction materials – think hand-cut leather and hand-stitched tops – that are known to stand up to the test of time, whether for work, everyday wear or dresswear.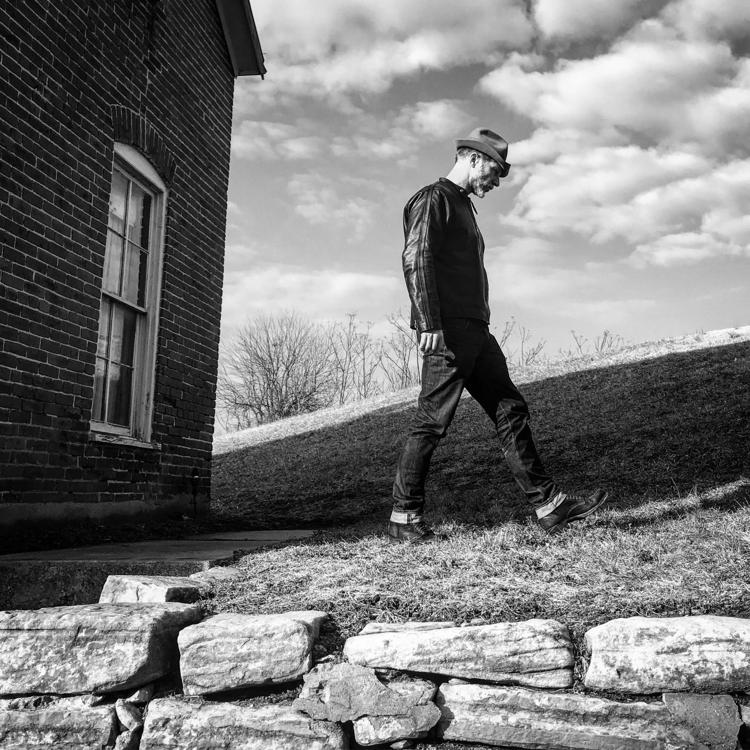 Styles range widely, as do prices. A single pair can cost anywhere from $750 to $1,300, and once customers select their preferred style from the 15 different varieties – and four different styles for women, constructed with higher arches and slimmer widths – they speak with Gabbard over the phone to discuss the order and make modifications to fit their preferences. Boot styles include everything from mid- and high-top to knee-length, each seemingly with its own detailed backstory and inspiration dating back to midcentury American culture.
"Most of my clients have had some experience with bespoke and custom footwear, so they know what's needed and are happy just to chat about the craftsmanship technique of the build," says Gabbard of the relationship he shares with his customers.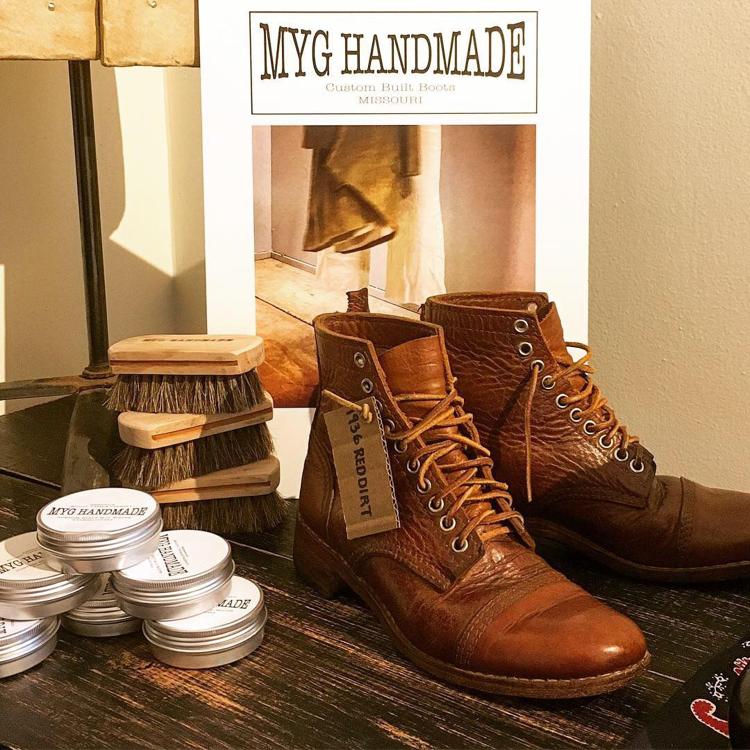 After the initial discussion, another call is made to discuss foot measurements, which include both length and width, but Gabbard suggests clients have their feet measured with a Brannock device (used in shoe stores) and view the instructional video from the website prior to the first phone chat. "This is required so the client can perform the foot tracings and measurements themselves, or I walk them through the measurements process via a Skype chat," he says. "The second call is after I receive their foot tracings at the shop to review and update any technical info that might be needed prior to the build, such as foot issues or orthopedic insoles."
Says Gabbard of his most popular styles, "The Nail Shank boot is absolutely the most unique build to date, and the Black Maria is picking up steam." The former is a more rugged-looking boot with dark walnut tones, while the latter, as its name suggests, is black and sharp, easily something that can be worn with dressier outfits.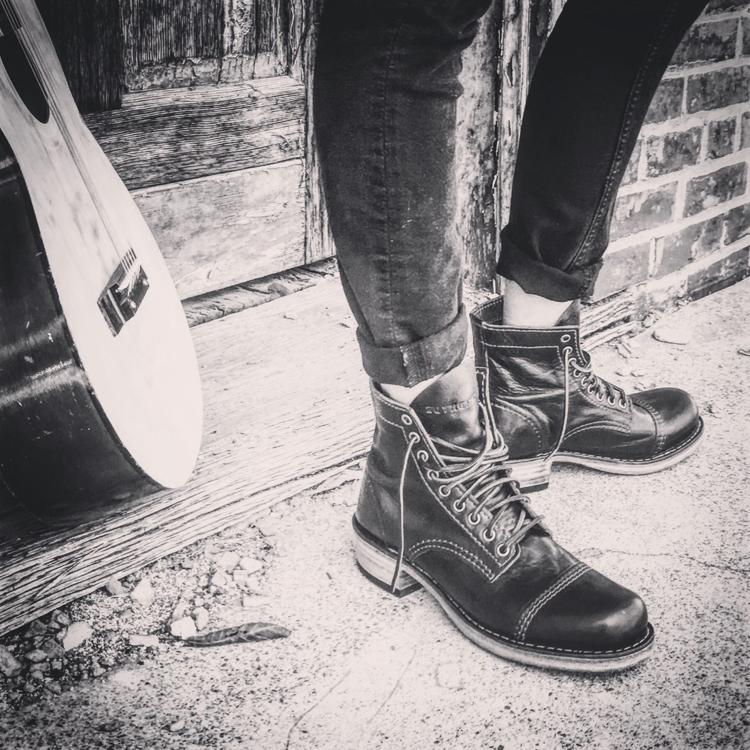 Because MYG is a one-man operation and because each boot requires painstaking attention to even the smallest detail, the entire process takes about two to three months from start to finish, with only about 50 pairs produced each year. However, the difference between store-bought and handmade is astounding, and Gabbard notes that his clients are very patient about the length of time needed.
"MYG HANDMADE boots are built for clients who require and have a special interest in traditionally crafted shoemaking techniques, who are looking for something different than shelf-bought footwear and who appreciate a perfect-fitting boot. My [clients] always tell me there is no comparison to quality."
MYG's products are both beautiful and practical – making them perfect investments for the here and now and beyond.
"I think being able to pass along a pair of MYG boots or a watch or a pair of American-made selvage denim to my daughter and possibly to her future kinfolk is magical," he says. "The stories that are shared along with the heirloom itself bring and keep family tradition alive."
MYG HANDMADE, myghandmade.com