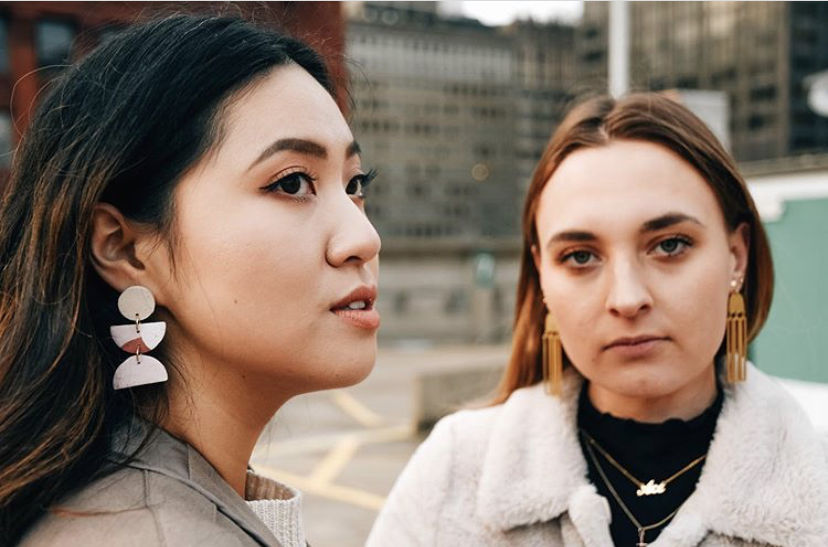 There are two surprising things about Nova Vita's founder and one-woman show, Avery Callan. First, although she owns a predominantly earring-focused jewelry company, Callan doesn't have her ears pierced. "A lot of people find that interesting!" she says. "I just prefer not to have anything on my skin, and I have the lightest stomach."
Second, the quality of her gorgeous handmade designs belies the fact that Callan is only a senior at Lindbergh High School – and, perhaps more impressively, that she's already been practicing her craft for three-plus years, since she was a freshman.
The St. Louis native creates handmade clay, brass and gold jewelry from her bedroom-turned-studio workspace. As with most things created by hand, the lightweight pieces are all one-of-a-kind, and they often feature chunky, block shapes and neutral-toned color combinations that range from bold statement pieces to dainty, minimalist forms. "I draw much inspiration from architecture, mainly Brutalism, as well as so many natural forms," Callan says. "I love the challenge of balancing modern shapes with natural colors and textures, and vice versa."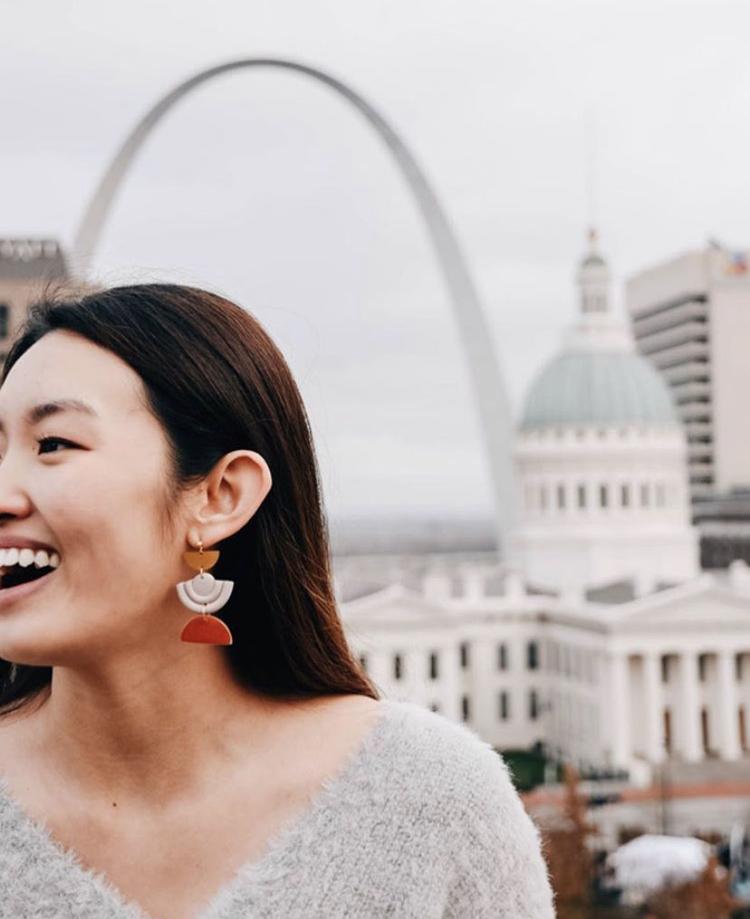 Her business' origin might sound familiar: Callan was a 15-year-old with no car, no license and no money. She wanted all of those things (and knew she had to earn them), so she worked with her dad to create a logo, set up a makeshift studio in her bedroom with Christmas lights and a white sheet, and began photographing and posting thrifted clothes on the website Depop. Over three years, she gradually transitioned from pre-loved clothes to handmade jewelry after gauging customers' interest. Although she always loved precise crafts – she regularly paints portraits and works in graphic design – and has a natural knack for fashion, design and entrepreneurship, it took a lot of trial and error to nail down the process of creating the jewelry. "I have a big box of mess-ups, and I've had clearance baskets at a few events," she cheerfully admits.
There is a lot of attention to detail needed to get Nova Vita's pieces to look clean and uniform, according to Callan. She makes all of her colors (which can be customized) from scratch with chalk that's been shaved into a powder, mixes them into clay, and adds sand or granite for texture. She then creates a clay slab to cut the pieces from, bakes them and drills holes. After sanding, it's a matter of adding additional brass or gold elements, or finishing touches to complete the design.
"I have worked with many mediums, but I would say clay is my current favorite," Callan says. "I'm in love with the versatility of it. I find it so fascinating that clay can be painted with, built with, thinned down or thickened up, infused with other textures and used on a large or small scale. I feel so liberated with the medium. The design options are endless."
Although earrings make up the majority of the current Nova Vita inventory, Callan also sells barrettes and necklaces, as well as home décor items and men's accessories in the future. Her top-selling earring designs at the moment include a bold, white squiggle earring and a simple double circle that features a larger circle with a smaller one cut out and placed on top. She also loves to create custom one-off designs for individuals who have sensitivities or a specific color scheme in mind (like for prom or a wedding day) or for larger groups (like matching jewelry for bridesmaids).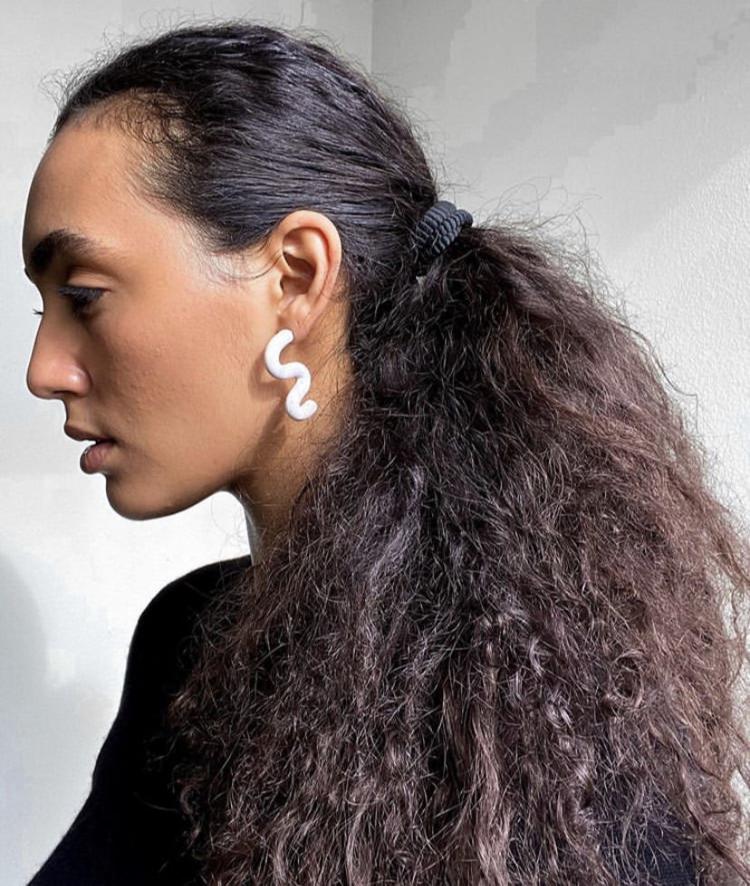 At the moment, Nova Vita jewelry is available for purchase most widely at its new website. Additionally, Callan delivers small batches locally to May's Place, the Contemporary Art Museum St. Louis' gift shop, Honeycomb and Mix & Match. She also hosts pop-ups at local events hosted by various women-driven and locally owned businesses – check her website and Instagram for updates on where she'll be this spring.
As for what's in store for the future, Callan is vague but hints that she intends to firmly plant her roots in the metro area – and that we should expect to see a lot more of her.
"I have some huge tentative plans that I can't share at the moment, but I'm really looking to expand and solidify my place here in St. Louis so that I'm able to be more of a support to the other small-business owners and shoppers here," she says. "I want to make the most out of my life, and I am so excited for what's to come."
Nova Vita, shopnovavita.com
Be the first to know
Get local news delivered to your inbox!