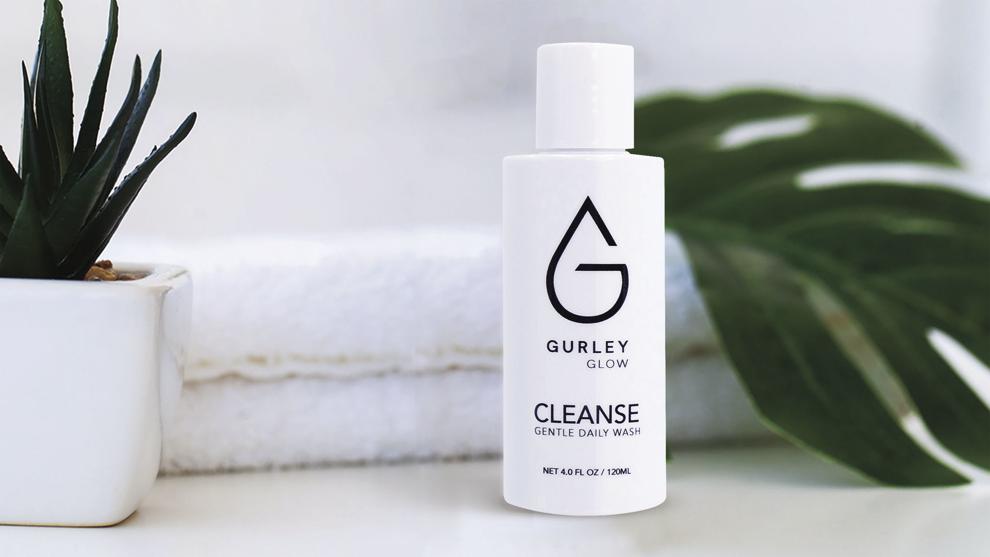 Beautiful skin begins with healthy skin, according to Dr. Judith Gurley.
That's why the board-certified plastic surgeon behind Judith Gurley Plastic Surgery & Medical Spa in Chesterfield completed thousands of hours of clinical analysis to create Gurley Glow. The medical-grade skin care line, which launched five years ago, recently released new daytime and nighttime collections with high-tech formulas focused on helping adults with all dermal types get glowing, healthy skin.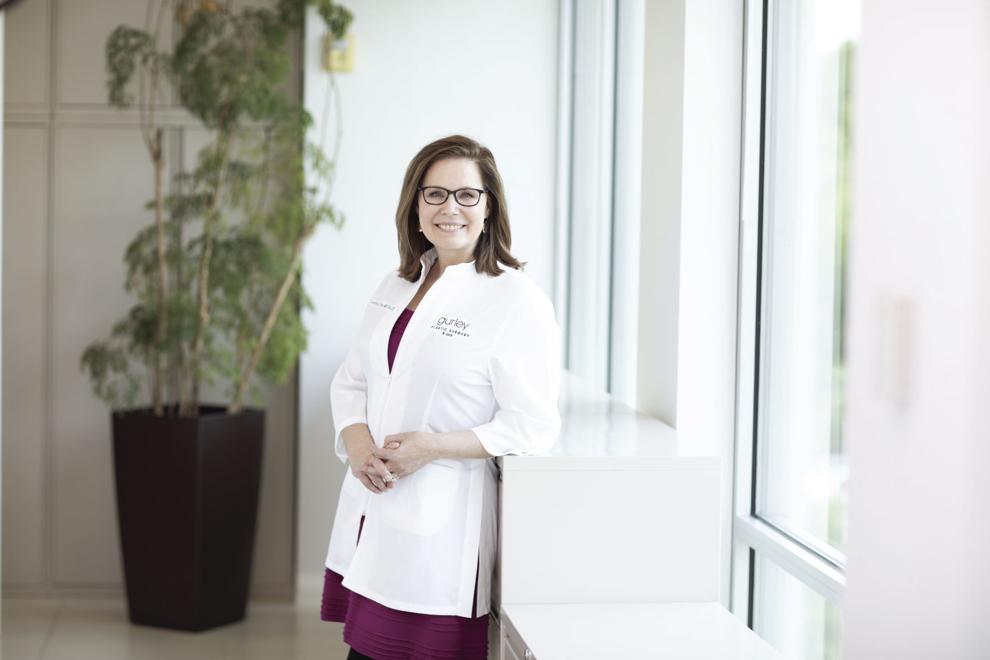 "My line is all about protecting the skin and allowing it to be as healthy as possible," Gurley says. "Women want beautiful skin – and really beautiful skin starts with healthy skin."
Gurley has been in private practice for 15 years, after completing a pediatric plastic surgery fellowship and serving as an attending surgeon and assistant professor for five years at Washington University in St. Louis. "As a surgeon operating on a baby's face, I developed a great appreciation for skin," she says.
These days, Gurley applies her experience to adult skin care through cosmetic procedures and Gurley Glow, all available at her eponymous plastic surgery and medical spa.
With three products in each of her new collections, Gurley wants to make daytime and nighttime skin care as easy as 1-2-3. Skin care can be overwhelming and confusing as far as what to use, in what order, she says: "A big part of my job every day is education. If I can simplify skin care, women will have healthier skin, wear less makeup, have less skin cancer – and hopefully, down the road, need less rejuvenating skin surgeries."
For the morning, Gurley's daytime collection aims to cleanse, moisturize and protect skin throughout the day with three products: First, use CLEANSE, a mild, gentle daytime cleanser with rich, fatty acids to renew skin's natural lipid layer that is also safe for compromised or post-procedure skin; second, apply mo C, a moisturizer with the antioxidant vitamin C and L-ascorbic acid to protect skin from environmental pollutants and prevent premature aging; and third, put on SHEER CREAM, a sunscreen with zinc oxide to protect against both UVA and UVB rays (two distinct types of ultraviolet light), which thin the skin and cause premature aging and dermal cancer, all resulting in unattractive, unhealthy skin.
"No one should really leave the house without having washed their face and put on a moisturizer and sunscreen," Gurley says, adding that these three products cover those bases.
For later in the day, the nighttime collection aims to repair skin during sleep with three products: First, use FRESH, a deep cleanser, with salicylic acid to remove the daily buildup of makeup, excess oil and bacteria, which also addresses acne-prone to dry skin and readies it to accept other products; second, apply mo Z, a moisturizer with retinoids (photosensitive chemical compounds similar to vitamin A) for exfoliation, cell renewal, healing and antiaging; and third, put on HA, a serum containing hyaluronic acid (a substance that holds cells together, lubricates bodily tissue and blocks microorganisms from spreading), which binds 1,000 times its weight in water to keep tissues moist and fresh.
"I'm a firm believer in your products should be working for you while you're sleeping," Gurley says. "Our skin protects us, and it has to reset at some point during a 24-hour cycle. At nighttime, when your body is resting, it's just such a great time to have your products do the work for you."
Gurley says all of the products, which also are available at gurleyglow.com, pair well with rejuvenating skin procedures like microneedling, PRP, or laser, facial surgery, Botox and fillers that plastic surgeons perform in their offices, so clients can continue to manage, heal and protect their skin health daily. Taking care of the skin is a twice-daily job with a powerful impact after several months, Gurley says: "Self-care is so important. You're really wasting time, effort, energy and money if you don't do self-care at home. It empowers us to have some control."
Next for Gurley Glow, new products to prep skin for winter and help reverse aging are in the works, including a soothing serum, refreshing at-home micropeel and a tinted sunscreen.
Gurley Glow products give users the glow associated with beautiful, healthy skin, Gurley says: "There's really nobody that we can't help with good, medical-grade skin care."
Gurley Glow, 14825 North Outer 40 Road, Suite 350, Chesterfield, 636-812-4300, gurleyglow.com