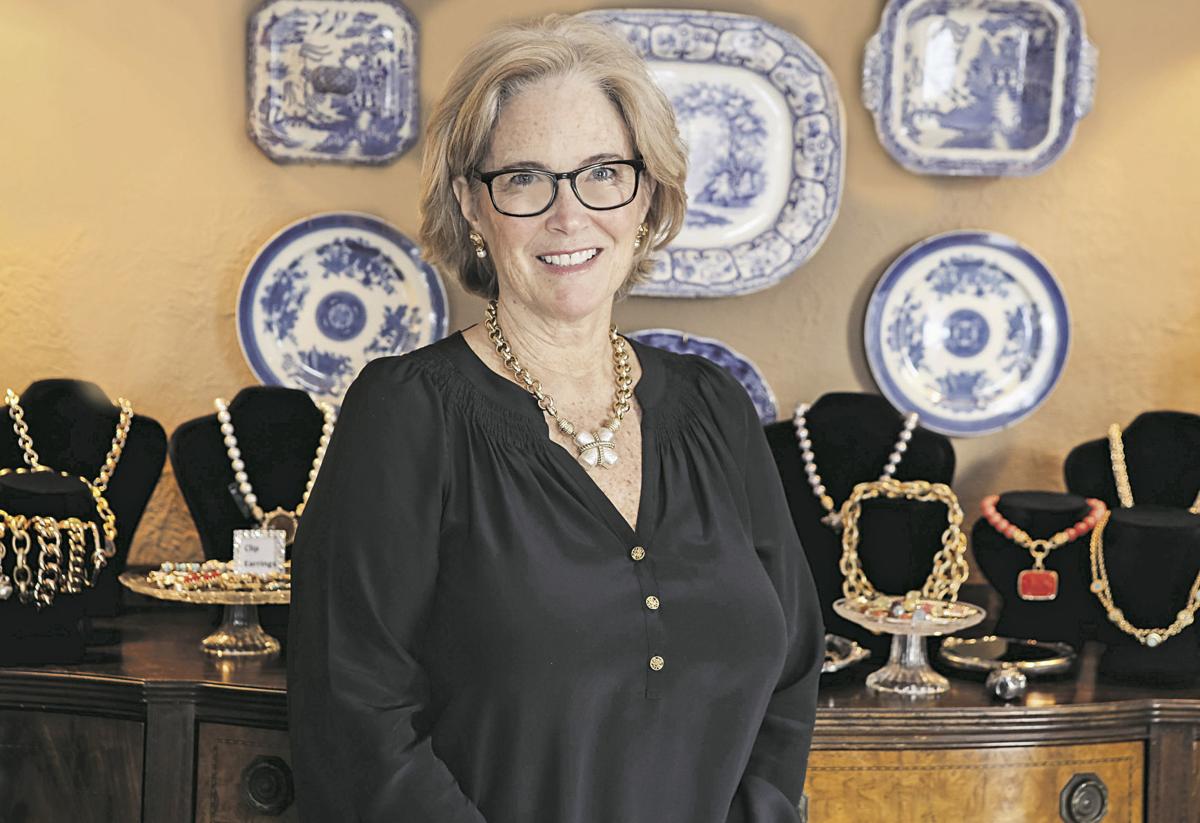 Lori Ann Malugen's daily routine changed drastically when she closed Pink Magnolia nearly a year ago, but that didn't stifle her entrepreneurial spirit.
After a few months of adjusting to life without a storefront, Malugen began developing a new small business called Gold Bee, based on her jewelry collection of pieces clad with pure 24-karat Italian gold and hand-set Swarovski crystal. The jewelry is custom-made in Italy, with elements hand-picked by Malugen during her visits to the Replica Collection-Italy showroom in Florida.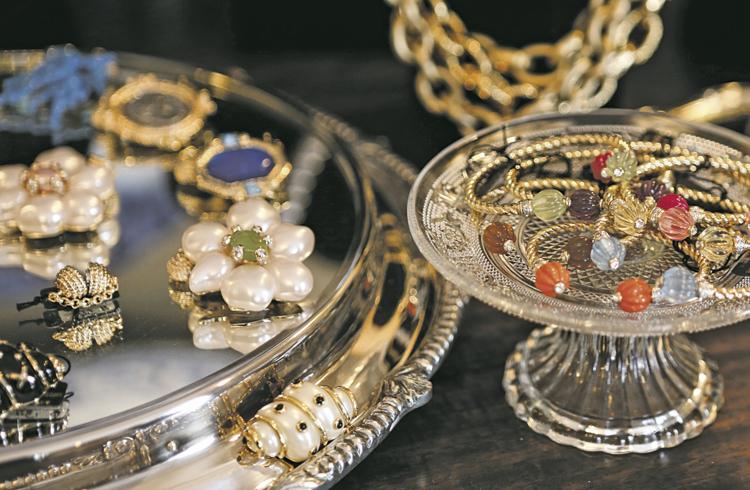 "I pick out every single stone, every design," Malugen says. "I pick out the gold – if it's brushed, if it's polished, if it's hammered, I normally bring in just one or two of each piece so that it's very unique."
Malugen began selling the jewelry at Pink Magnolia in 2009, about two years after the store opened, and now sells it from home or in other, less traditional settings. Her Instagram page continually provides updates as to her upcoming calendar and serves as a sort of window display, providing a peek at the inventory set up nicely in the corner of her home's front dining room.
"I'm getting used to working from home," she says with a laugh. "It is completely different than owning a store. This is much more laid-back, and I can work from home in my sweats, which is a beautiful thing."
The Ladue Chapel Nursery School Holiday Mart in December marked Gold Bee's first public appearance. Malugen is a one-woman show on most days – quite the contrast from working with 21 Pink Magnolia employees – but for events like these, she recruits a little help from friends and former employees.
So far, the most significant challenge has been getting the word out about her brand, Malugen says. This year, she expects to host shopping events, appear at events in the metro area and collaborate with other small businesses, including local female-owned businesses.
"I would be glad to appear at charity events and have people come to my home and buy, so that's my plan," Malugen says. "It's in the infant stages, but I think it's gonna work out."
Leslie Kotiza, a former Pink Magnolia employee, says people who bought the jewelry from the store often became loyal customers, constantly returning for the latest collection. Kotiza has worn Gold Bee jewelry for years, and her 39-year-old daughter wears it, too.
"It's quality jewelry at an affordable price," Kotiza says. "It's classic, so it's never going to go out of style."
The prices range from $58 for a pair of earrings to around $350 for larger pieces. Both Malugen and Kotiza say Gold Bee's necklaces with magnetic enhancers have become a customer favorite, allowing versatility from a single piece of jewelry. The customer can re-wear a gold chain and change out the eye-catching charm with a simple magnetic snap.
"Women love this," Kotiza says, "because they can invest in a necklace, and then year after year, they'll add another enhancer. Whether it's a flower or it's an animal, whether it's dressy or it's casual, it really suits every person, young and old."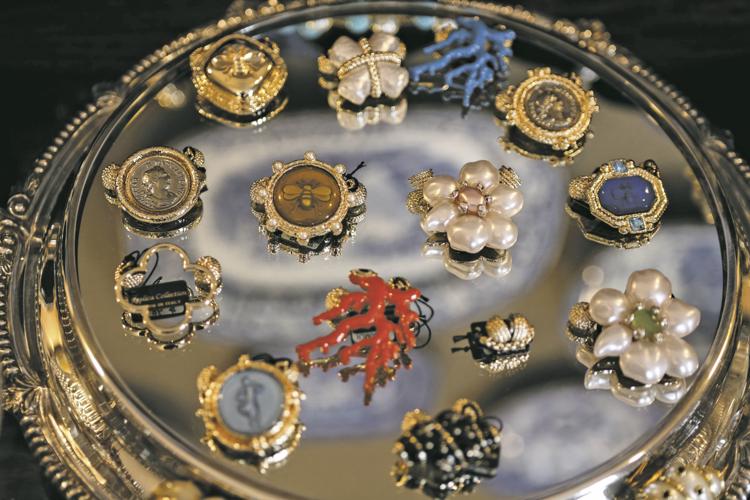 The local style expertise Malugen gained from operating Pink Magnolia has translated well into her new venture. She says she's learned over the years how to buy for women of different ages and with different tastes.
Malugen hopes to add to the line with time and maybe sell outside of the metro area. She envisions making appearances at events she used to attend as owner of Pink Magnolia, but instead represent Gold Bee. "When one door closes, a window opens," she says.
Malugen promises she will share her plans for the brand through Instagram sometime this month. She'll list her planned appearances and announce more throughout the year to help prospective customers find her while on the go.
For those who can't make it to those public appearances or for those who prefer a more personalized experience, she's opening up her home for customer appointments. Reach her through an Instagram message or email to shop. 
Gold Bee, info@goldbeeshop.com, instagram.com/goldbeeshop
Be the first to know
Get local news delivered to your inbox!