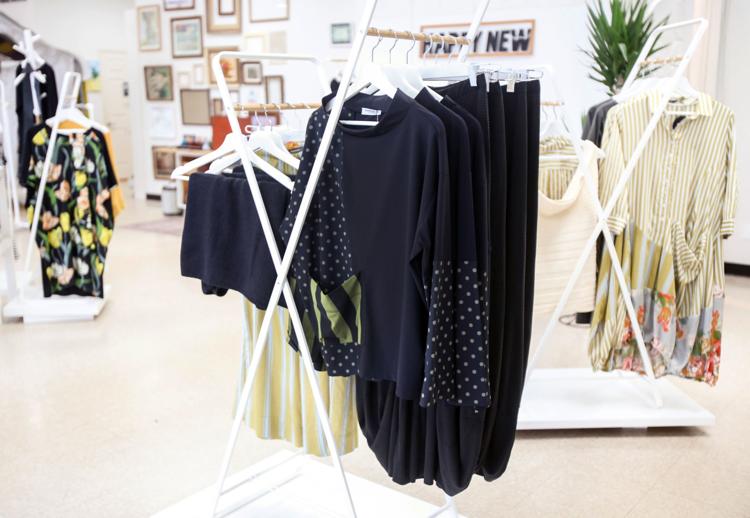 The importance of dressing to impress was engrained in Olympia "Lia" Glynias' mind at a young age.
"My grandmother would say before we left the house that people are going to treat you how you treat yourself, so you need to look put-together," Glynias says. "You need to present yourself every time you walk out the door."
And at just 9 years old, Glynias began taking that to heart – thinking about clothes in a way that is atypical for individuals her age – recalling, specifically, one shopping endeavor with her father.
"There was a gray waffle-knit pullover top he said I could get, and I really appreciated what the piece was made out of, more so than anything else," she says. "It made a big impact on me and how price and quality are so closely connected."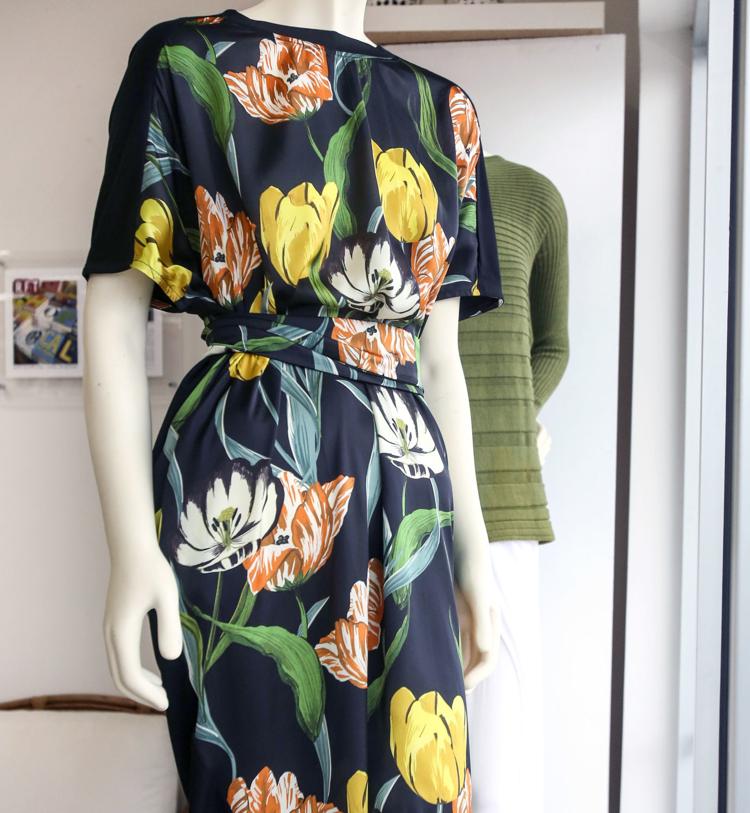 That same passion and appreciation for quality only grew and are now woven into each decision she makes as owner of LAUNCH Clothing & Accessories, a boutique that takes pride in "launching local, national and international designers in the new era," which opened its doors on The Hill in St. Louis in 2016.
"Everything in my store is made with love – unique, original designs," Glynias says. "When I see something I know I've never seen before, that is always something I want to look deeper at. I want to look at the quality of the materials. I want to get to know the people involved in the brand. If those three things are there, then I look to start a relationship. … It's not coming off of a nameless, faceless factory. I know all of these designers. And you can't get them anywhere else here."
Well, that is, except for at LAUNCH's second location, which debuted along Olive Boulevard in University City in late January.
"The Hill is so wonderful, but we had a lot of customers who felt like they would come more often if it were easier to park in the neighborhood," Glynias says. "That got us looking. … I walked into the building, and it just kind of felt right."
Although the second location shares its sister store's name, Glynias says it will not be an exact replica.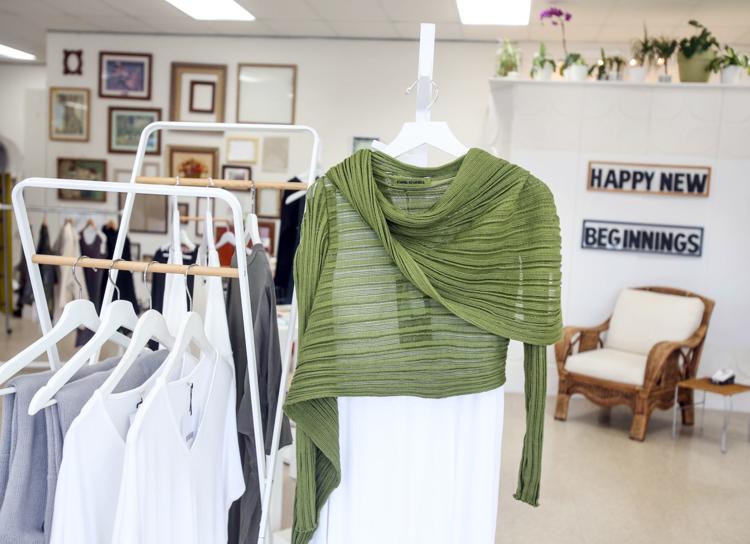 "Same designers, but they are sourced differently," she says. "I just felt like I wanted things to feel fresh and special in each location, and I didn't want one to be redundant or overdone or not looked after because the other had newer or better stuff."
However, both locations will hold true to LAUNCH's aesthetic of advanced, high-fashion style, featuring one-of-a-kind shapes, cuts and patterns.
Glynias says the University City location still has some kinks – noting the exterior sign still bears the previous tenant's name – but overall, she expresses exuberance for the new location.
"U City is so attractive," she says. "It's a real diverse area. … It kind of reflected, I think, our point of view, which is that great things come from lots of places."
Places like Israel and Greece, to name a few.
"Her stuff is wearable for any age," Glynias says of Israeli fashion designer Hagar Alembik's brand, Alembika. "I have girls who are 20 who wear Alembika, and I have girls who are 83 who wear Alembika. She does a beautiful job with draping – giving you feminine styles that have a very strong look to them. It's not feminine-girly, it's a woman's dress.
"Ioanna Kourbela is a line out of Greece that just came to the U.S. last year for the first time. Nobody in the country had it before we did."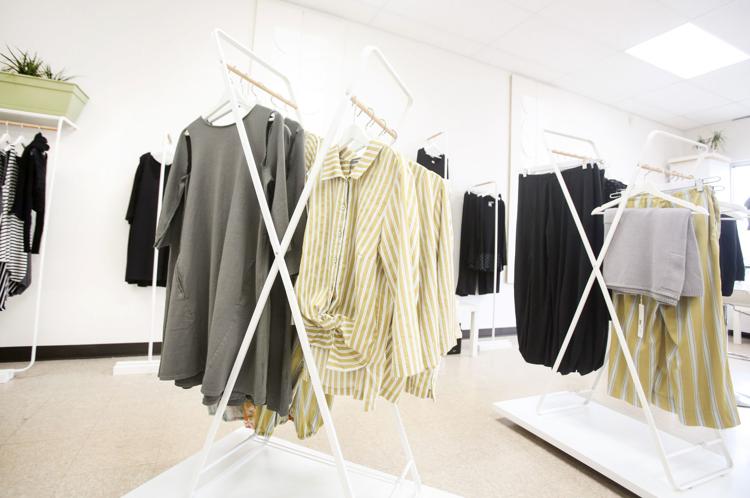 Glynias says a colleague who runs an exclusive show in New York City connected her to Kourbela, putting St. Louis on the map with this designer.
"For designers, their work is close to their heart, so finding retailers who understand their brand and their collection as a whole is really important," Glynias says. "It comes down to trust and history, and LAUNCH cares as much about the relationships with our makers, as we do with our customers. … Her knits are so well-made, and I just love the whole basis of her business."
Regardless of whether a product is sourced near or far, Glynias' heart is still engrained with that same passion for fashion instilled within her so long ago.
"I always felt that as long as what is hanging here I'm proud of – believe in what it is made out of – things would be OK," Glynias says. "If the foundation of the product is great, everything else will work itself out."
LAUNCH Clothing & Accessories; 2008 Marconi Ave., St. Louis; 8100 Olive Blvd., University City; love-launch.com