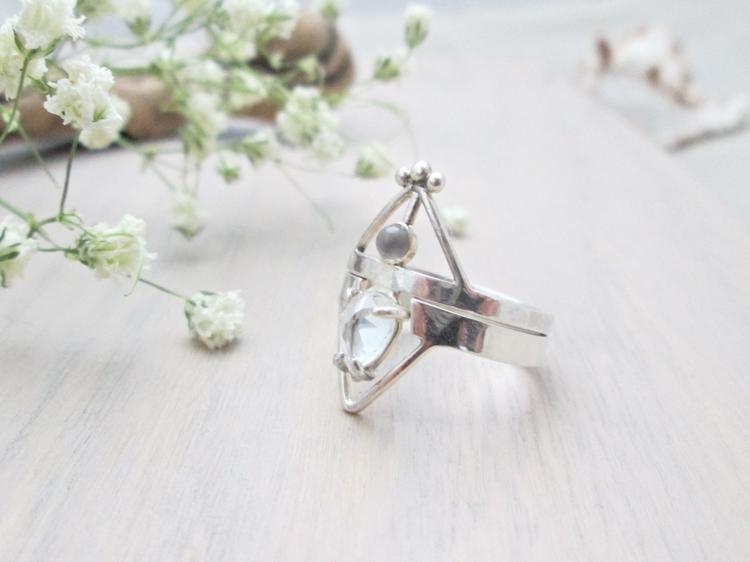 The notion for Brenda Melancon's raw, nature-inspired jewelry company originated during late afternoon strolls with her father in a forest of chestnuts and other trees.
"I was going through a tough time in my life and thinking about my own worth," Melancon says, recalling special conversations with her dad, Darrell, during walks in the woods near his home in Louisiana before he passed away in 2016. "If you think about yourself against the universe, you feel pretty small; but when you really consider all that composes the universe and this world, even the tiniest organism is essential to its existence, and then you realize just how much we really matter. So I wanted to create something that would be a lasting reminder to all of us – that we are so very important."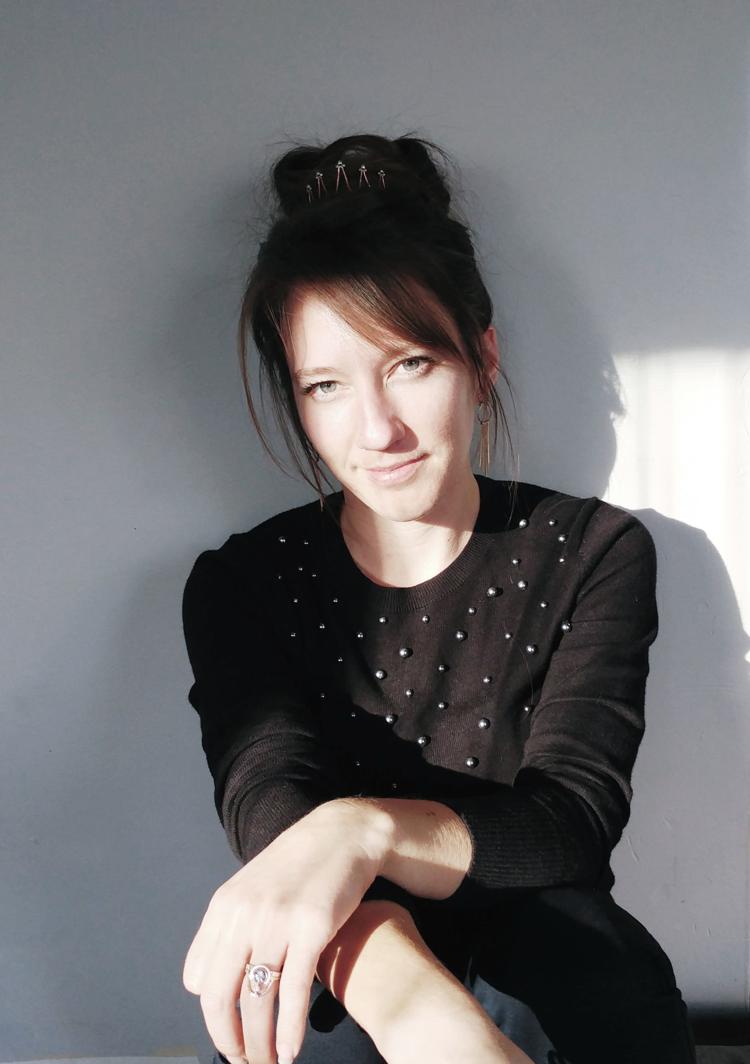 Taking that message to heart, the St. Louis native and self-taught jewelry-maker began to create pieces for herself to serve as reminders to value her own importance and individuality. And after honing her skills through online courses and local workshops, Melancon began receiving requests from friends to create pieces for them – and her hobby evolved into a jewelry business through which she could share her message of embracing each person's individuality.
In 2013, Melancon launched The Chestnut Forge from a home studio, naming the company after those memorable walks in the woods with her father, who also was an artist.
The Chestnut Forge's jewelry lines include its signature Ivory Fawn Collection, the Wedding Collection, the Essentials Collection, the Raw Collection and the Salvaged Collection. "The jewelry's style is industrial with a touch of whimsy and a little boho," Melancon says. "I'm inspired by the science of nature and the elemental structures that make up the space around us."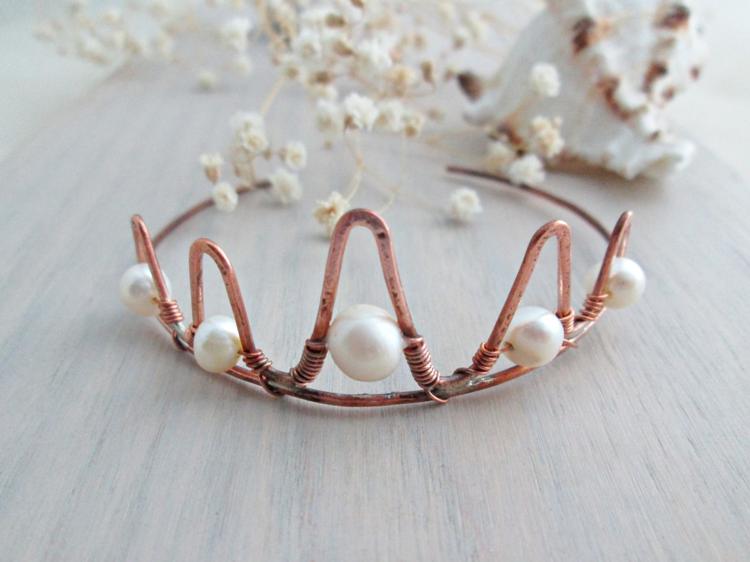 From rings to bracelets, earrings, necklaces and even tiaras, The Chestnut Forge pieces feature sterling silver and gold, recycled precious metals and gemstones (refined and raw) – from the rose quartz, a "stone of the heart, inspiring unconditional love," to the pale blue lace agate, representing "peace," to the light green amazonite, known as "the luckiest stone on the planet," according to Melancon.
"I like working with raw materials because they carry the message about our imperfect state that is also very beautiful," Melancon says. "These things are found in the earth – gems just sitting there for millennia, and no one sees them, but they still had the same value before someone picked them up and polished them."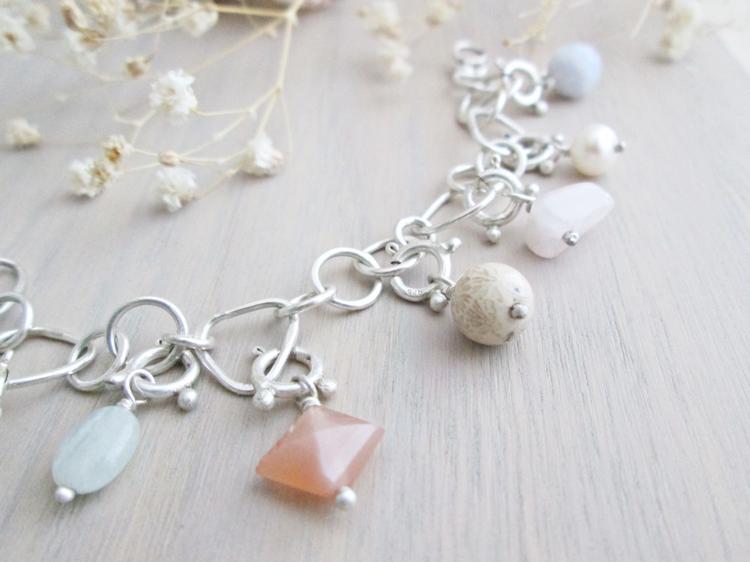 Melancon also uses salvaged materials from local companies and individuals, including copper wire, guitar string and piano wire. Like these repurposed items, Melancon says people can find a new purpose in life, as she did when she started her jewelry business. "Whenever you think you're not feeling your greatest, it's important to remember that you can find new life and new purpose for yourself," she says.
Among The Chestnut Forge's most popular pieces are those incorporating guitar strings, such as a sterling silver ring with an embedded guitar string and guitar string bracelets. Melancon says customers often send special guitar strings for her to use to make a sentimental piece.
Other best-sellers include the artisan's line of raw gemstone rings, such as the white solar agate ring, or pieces from the Essentials Collection, like the sterling silver heart hoop earrings. "I tend to make a lot of hearts in metalwork; I think they highlight my special message about telling people that they're important," Melancon says.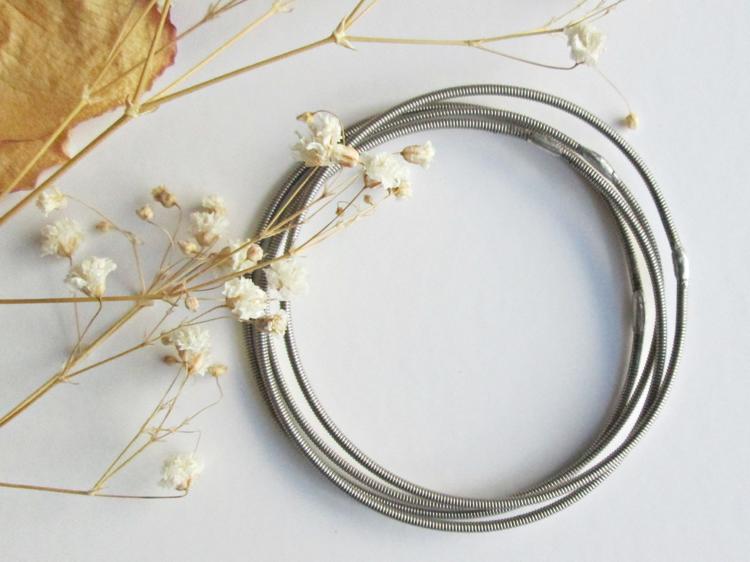 The jewelry creator also commissions a large amount of custom work. "People see something I make on the website and they want something a little different, so I custom-design and make it for them," Melancon says.
Next in the works for The Chestnut Forge is the dreamy new Heavenly Bodies Collection, which will showcase gemstone pieces representing each planet in our solar system. "I like to look at the history of stones and planets," Melancon says. "The first piece in the Heavenly Bodies Collection is going to be an aquamarine ring representing Neptune."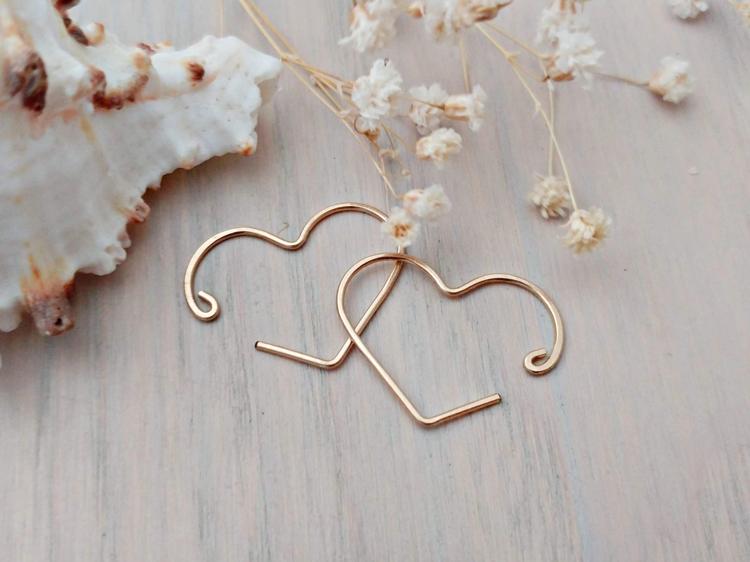 The company also recently released a home décor line, including fabric flower bouquets featuring silk blooms with salvaged copper stems, and soy wax and beeswax candles. The Florence Secret Gem candle (named for Florence Bascom, the first woman to work for the United States Geological Survey) contains a secret treasure – a raw precious or semiprecious gemstone revealed as the candle burns down. The specialty item also includes a brief description of the gem, which can be cherished in its provided container or set on a special piece of jewelry by contacting The Chestnut Forge. The business' full selection of jewelry and home décor is available for purchase at thechestnutforge.com.
Melancon hopes her jewelry helps people embrace their individuality. "There is so much coming at us every day with all the social media, TV and technology, and it's easy to forget who we are … and that we are important," she says. "Everybody is important, no matter what anyone else tells you – even if you're the only one that tells yourself that."
The Chestnut Forge, thechestnutforge.com