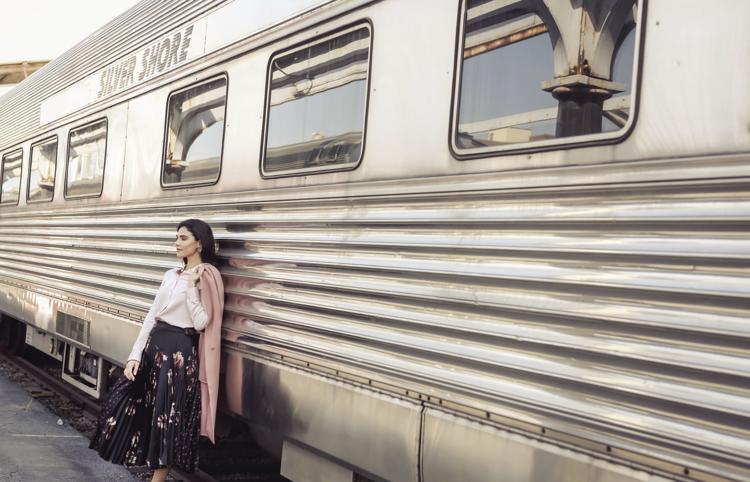 Cooler weather calls (sometimes loudly!) for coats, coats and more coats – so pay as much attention to your outerwear as to your everyday duds. After all, in autumn and winter, such outerwear often makes your first impression. No matter the occasion, the coats shown on the following pages should elevate anyone's style.
Dusty Rose
As a shade, pink crosses all seasons – so why not top all of the neutrals increasingly prevalent at this time of year with a pink overcoat?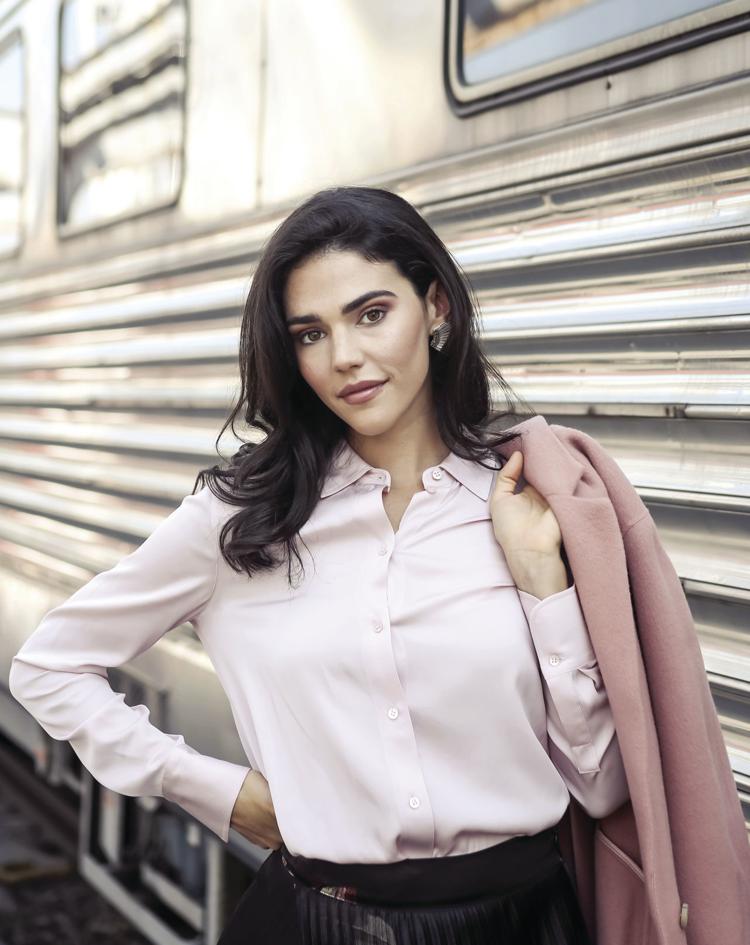 Cool-Girl Vibes
Ripped jeans, a sheer graphic blouse and a nubby coat form the fall cool-girl uniform.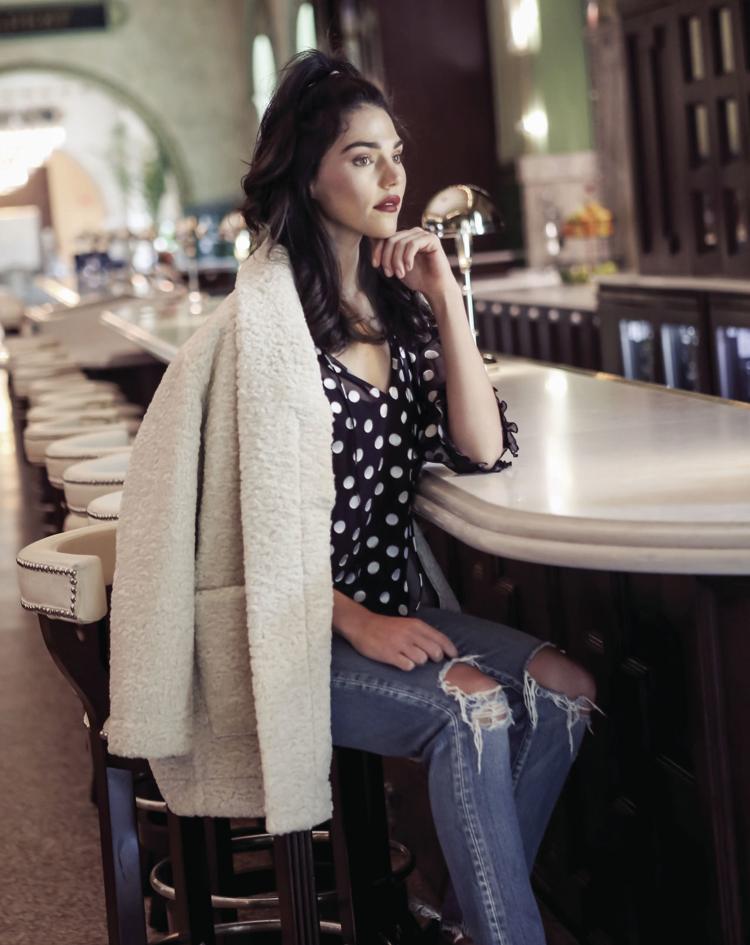 Power Plaids
Go bold with red-and-black plaids, and add a moto jacket to toughen the look a little.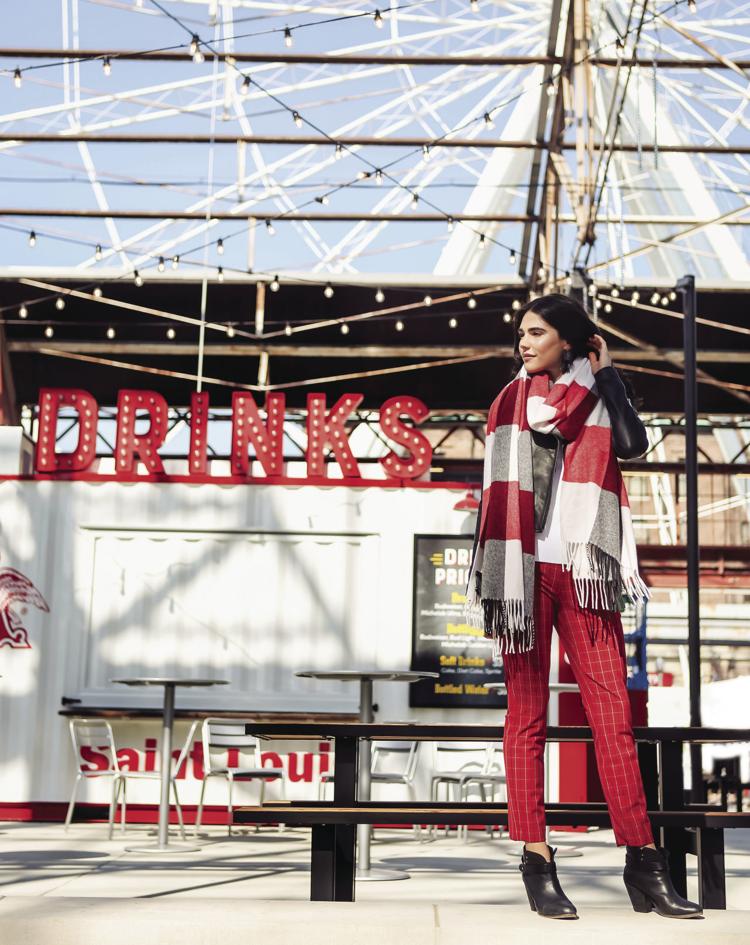 Cozy Florals
Cozy up your floral dress with a shearling-lined jean jacket – the "It Jacket" for this autumn.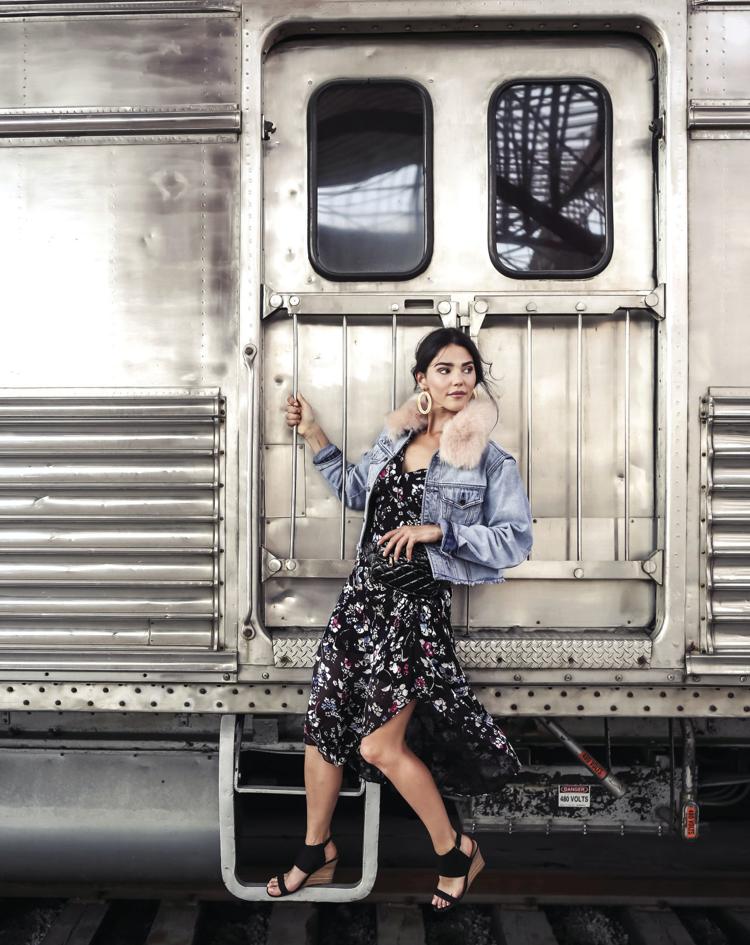 Chic Traveler
Go tonal with a cozy wrap for chic travel style.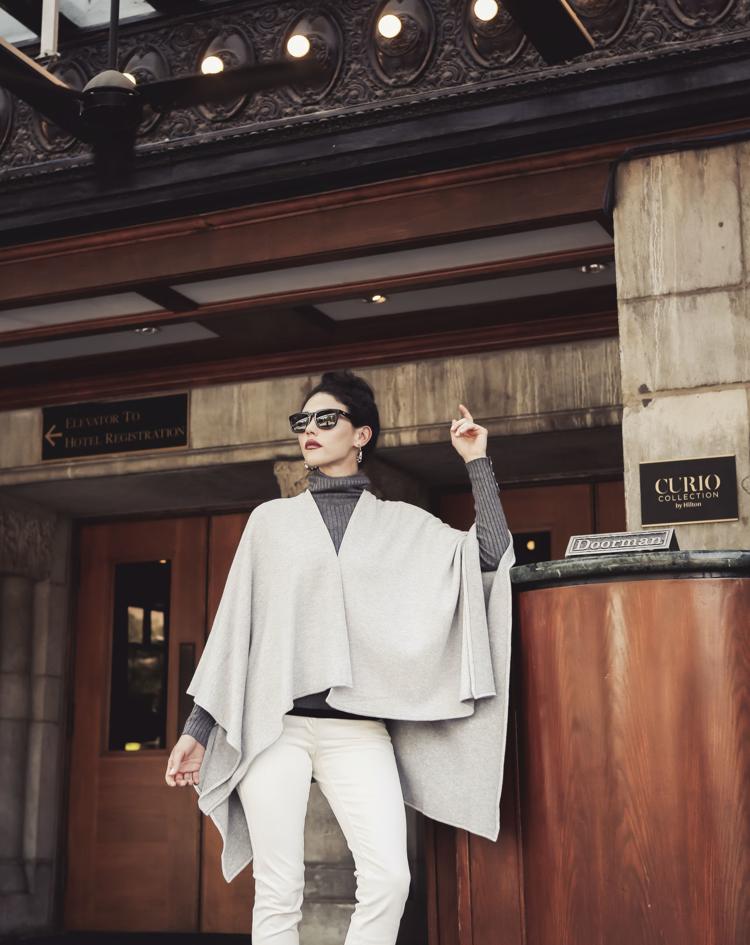 THANK YOU
Ladue News would like to thank:
Model: Rachel James with West Model Management
Hair & Makeup: Brady Nance
Location: St. Louis Union Station