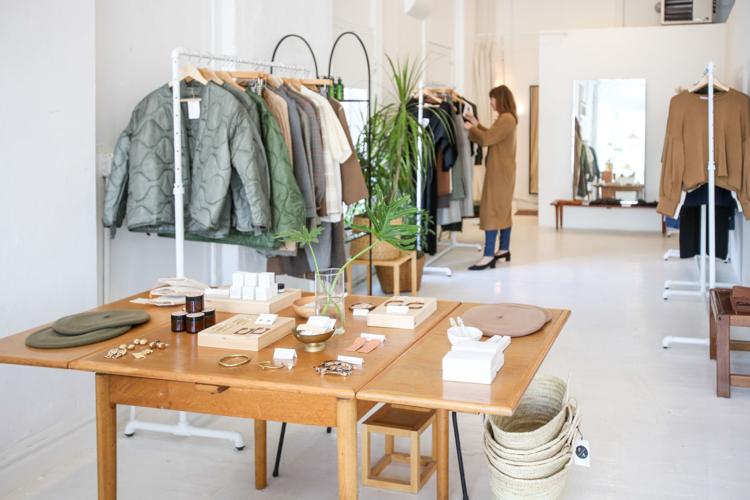 Last year, Future Ancestor, the curated vintage furniture store, expanded to a new space in St. Louis' Shaw neighborhood – but that's not the only expansion the store made.
Late last year, Julia Leenig – who owns Future Ancestor with her husband, Brian – began to collect items that could translate to a wearable version of Future Ancestor. She called it Future Ancestor Closet.
"By March, I knew it needed its own name and identity, so I relaunched as Descendant," she says.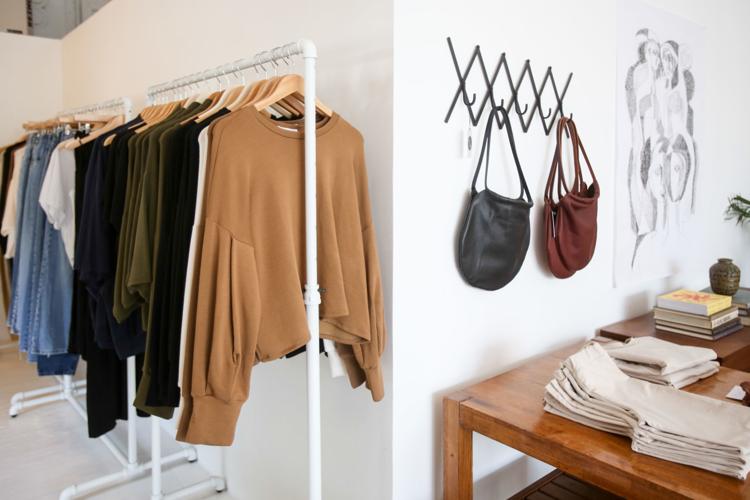 Descendant is meant to reflect both timelessness and nostalgia, and was inspired by the idea that "everyday goods can elevate everyday beauty," says Leenig. It keeps many of the same core principles as Future Ancestor, with clean, modern designs and an emphasis on independent makers.
"Descendant is the wearable, slightly more elevated version of Future Ancestor," Leenig says.
The shop currently operates as a pop-up within Future Ancestor, where Leenig has dedicated about 200 square feet of space. She's currently looking for a larger, stand-alone location. In the meantime, though, the nature of the space helps to emphasize the brand's minimalist nature.
"I want people to feel calm and inspired in the space, so the design is very pared down intentionally, lots of crisp white and a few natural elements," she says.
Leenig searches for quality in every product. But she says all of the items must still be wearable and are meant to be lived in. Descendant carries clothing, like linen wrap dresses, handmade wool sweaters, and iconic vintage Levi's, as well as bags and accessories, and skin care items.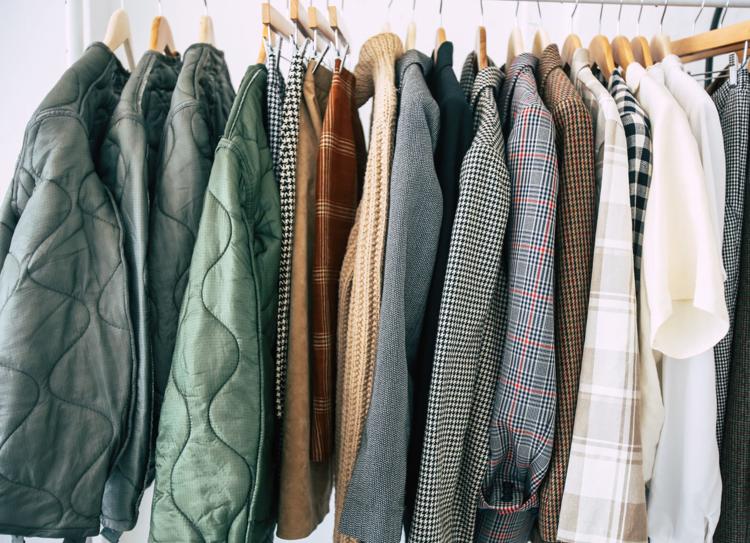 "You can expect a lot of high-quality, natural fabrics and minimalist-style silhouettes," Leenig says.
This fall, Descendant will feature a sustainable line from Spain called Rita Row, with items of clothing that are ethically crafted in Barcelona. Leenig says the shop also carries other ethical, independent brands from LA, Portland and St. Louis.
"The bodysuits from St. Louis brand Fauxgerty have been a recent favorite," she says. "We choose the brands we carry based on quality and style, but it's also important to us that they produce responsibly."
With so many products to choose from, Leenig relies on a gut feeling when selecting which to feature. She gravitates toward classic, modern, minimalist styles and then looks deeper into the brand.
"If the quality is where I want it to be and the company has integrity, it will make the cut," she says.
Often, this means a higher price point, with some items, such as pants and cardigans, costing at least $120.
"People want high-quality items that don't deteriorate after a few wears," Leenig says. "They want pieces that can stand the test of time, and they want brands to care about the world."
Above all else, Leenig says Descendant hopes to make its mark on customers by providing them with items that can serve a purpose in their lives.
"Having a wardrobe that feels authentic to you allows you to show up in your life less stressed, more confident and happier overall," she says. "Our days are just better if we love the clothes we're wearing."
Descendant, 4100 Shenandoah Ave., St. Louis, 314-201-2359, shopdescendant.com