Every woman wants a new hair style for the new year. And for 2016, sexy and sophisticated long bangs remain on trend, according to area style experts. LN asked three local stylists, at Dominic Michael Salon, Ginger Bay Salon & Spa and Mitchell James Salon, to share their expertise on fresh ways to style show-stopping fringe – and how you can re-create the looks at home.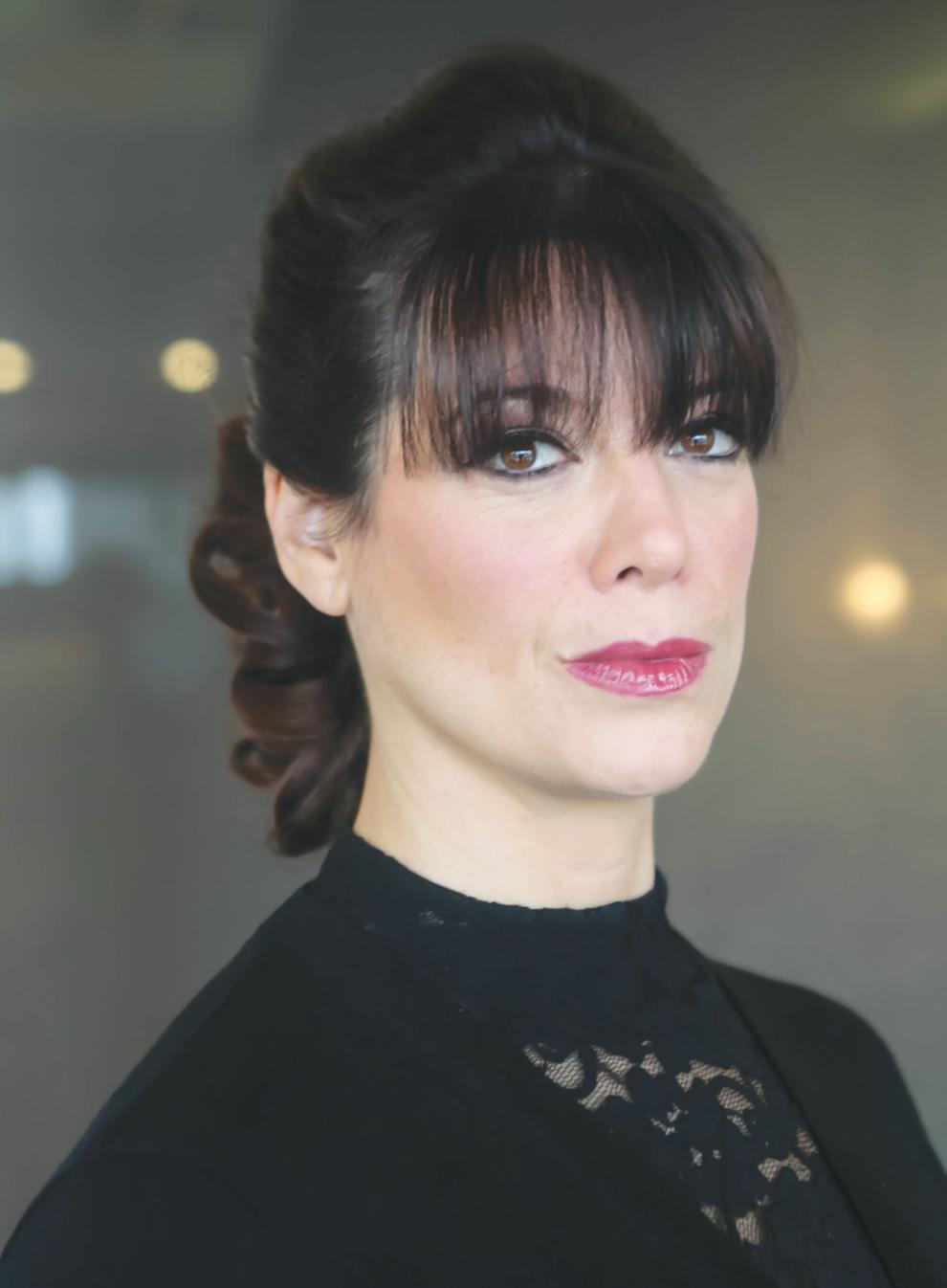 Owner Dominic Bertani showcased Sally's face-framing fringe by combining a series of ponytails into a classy chignon updo. "There are lots of different effects that can be created from a simple bang – long bangs can be alluring, sexy or mysterious, while short bangs can be youthful, edgy and hip," Bertani says. For her facial shape and style considerations, a long bang looks really good. So I left her bangs long, as they balance very well with the chignon."
To create Sally's style, Bertani used a large-barrel iron to curl her hair in sections – spraying each portion with L'Oréal Professionnel Infinium 3 working spray (available at Dominic Michael Salon for $25.50) along the way. Next, Bertani brushed her hair loose and – working from the bottom up – twisted the sections into ponytails and pinned them to create a sophisticated chignon, perfect for a night on the town.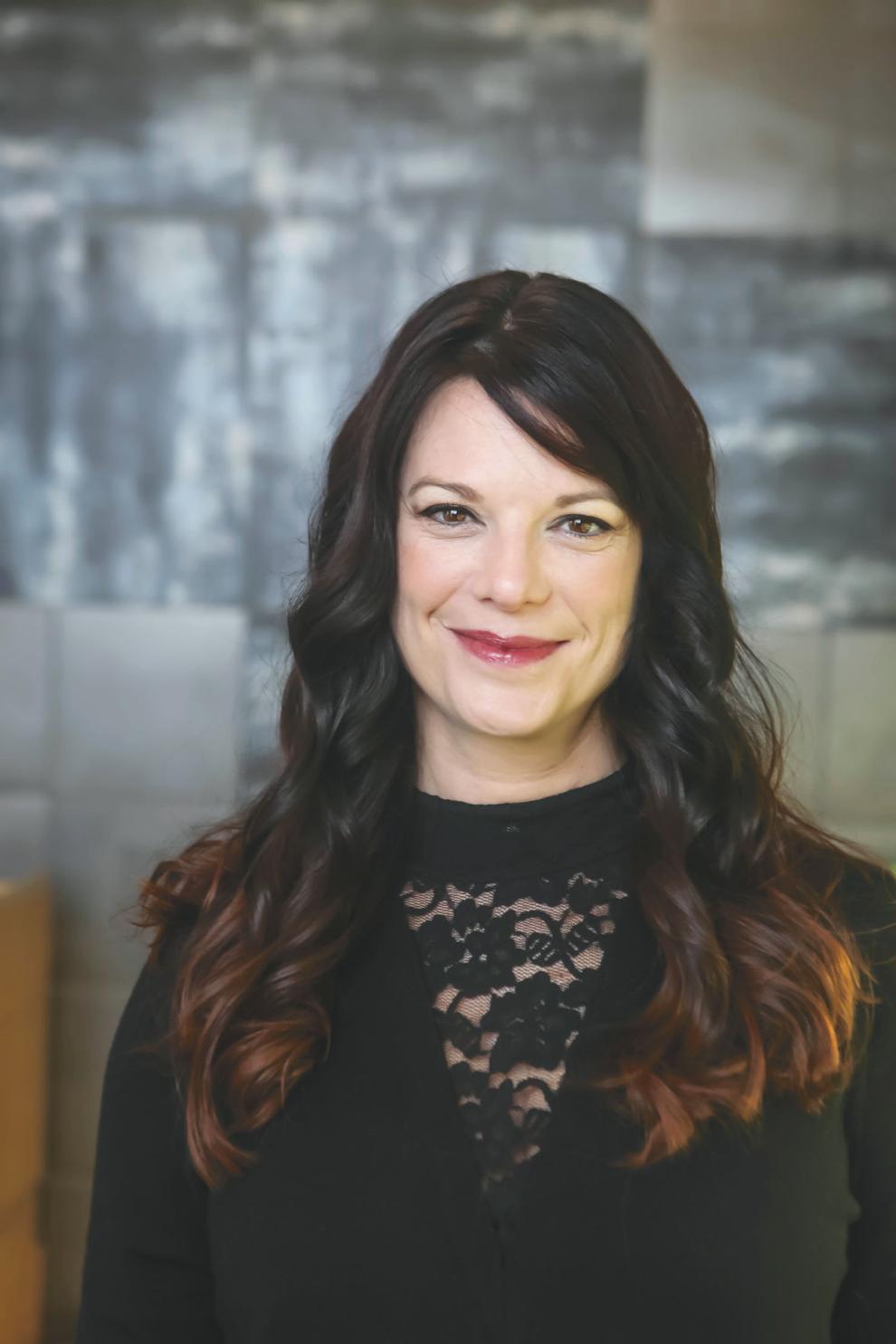 Hairstylist Ashley Shelton was inspired by the glamorous look of today's A-list red-carpet stars for Sally's quick, smooth blowout into a loose curl. "I chose this look because my guests are frequently asking how to achieve an easy, do-it-yourself loose, big curl with effortless-looking style," Shelton says.
To achieve this look, shampoo and condition the hair (with Aveda Color Conserve Shampoo, $21, and Aveda Smooth Infusion Conditioner, $21) and blow-dry the bangs first. Before the blowout, Shelton used Aveda products (Damage Remedy Daily Hair Repair, $29; Pure Abundance Style-Prep, $24; and Smooth Infusion Nourishing Styling Creme, $26) to protect against heat-styling, create volume and control, nourish the hair and fight frizz.
Once the hair is almost dry, someone wishing to duplicate this look should flip her head upside-down to brush the hair completely dry and smooth using the Aveda Wooden Paddle, $25. Then she should part the hairline where she would like it to lie. Last, she should use the Bio Ionic 1-inch StyleWinder (retail, roughly $120 to $135) and section off the hair in vertical sections, moving from top to bottom. "Always curl away from the face to frame it," Shelton notes.
"Once the hair is curled," Shelton continues, "it is important not to touch your hair and let it cool to set the curl." For bigger and looser curls, a woman should take larger sections, she adds. Finish with Aveda Shampure Dry Shampoo, $30, and Aveda Air Control Hair Spray, $28.
"If you want to loosen the curls, shake them out by gently finger-combing through the hair until you get the look you desire," Shelton concludes.
1184 Town & Country Crossing Drive, Town and Country, 636-333-1800, gingerbay.com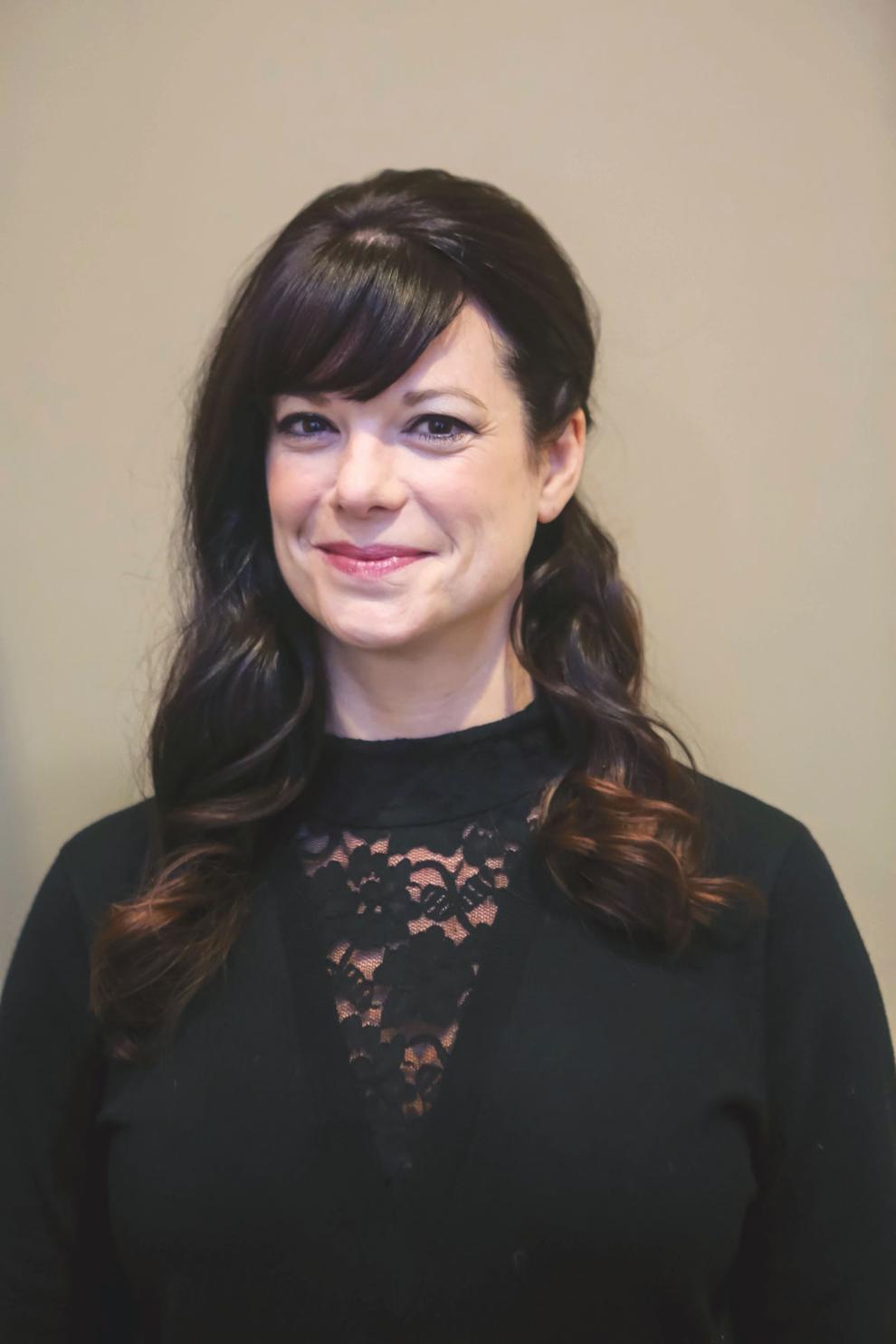 Stylist Bailey Brewer chose to do a Hollywood-inspired, half-up wave to complement Sally's fringe haircut. "It is easy to re-create at home, and it fit her haircut well," Brewer says. "For Sally, I styled her bangs to the right side because it was her stronger side."
To create this style at home, wrap the hair around a curling iron or wand, hold it for up to five seconds and let it fall. "This will create big, voluminous waves," Brewer says. For a stunning, swept-away look, she adds, pin back half the hair. Whatever the occasion, with Brewer's help, Sally was camera-ready!
Brewer used KEVIN.MURPHY products – DOO.OVER as a volumizer, excess oil remover and finishing spray; and POWDER.PUFF, a volumizing powder – available at Mitchell James Salon for $15 to $35.