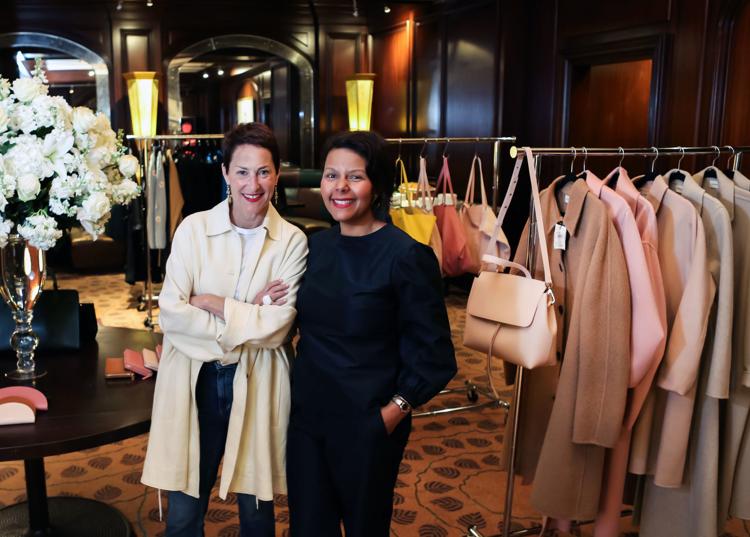 We all have that one friend who knows the best place to shop for everything, who shows up to dinners looking effortlessly chic in an ensemble that combines off-the-rack pieces and vintage finds, or the newest thing from a designer we've never heard of before. We love that friend because he or she is quick to share recommendations and even quicker to encourage us to try something fresh, go for it and just have fun with what we're wearing.
For the metro area, those friends are Susan Sherman and Tania Beasley-Jolly.
The dynamic duo, who are two founders of the St. Louis Fashion Fund and have been integral to St. Louis' growing fashion community for years, now have a new project: MERCH, an experiential retail company that will bring curated global brands directly to metro area shoppers.
Think of MERCH as an updated take on a pop-up or trunk show. Sherman and Beasley-Jolly are harnessing their vast experience and noteworthy connections to attract brands that might not typically target St. Louis or even the Midwest. Offerings will range from luxury to street, apparel to accessories, beauty and wellness and more.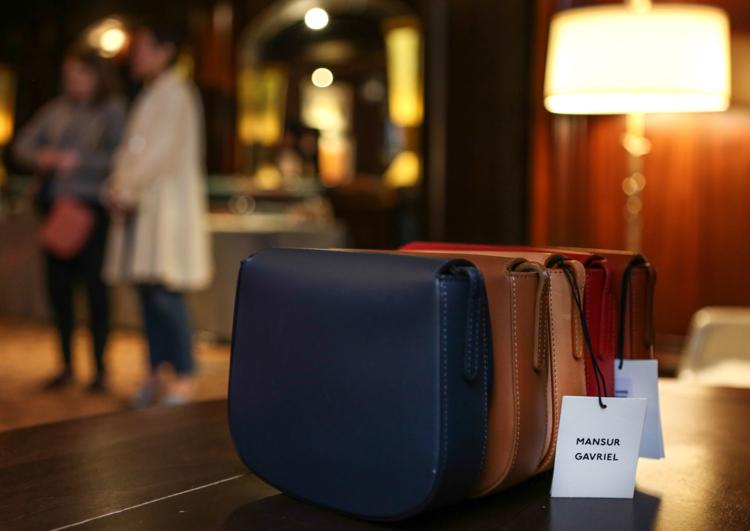 The idea, they admit, started from a personal need.
"We are consumers, first and foremost," Beasley-Jolly says. "We love discovering product and buying it, and there was a need to satiate ourselves. Strictly from a business perspective, there is a sophisticated clientele in St. Louis, and we have learned that there is an appetite here."
"[Although] we have some wonderful retail in St. Louis – Saks, Neiman Marcus, boutiques and young designers' businesses – there are still many intriguing global brands that we covet that are not represented here," Sherman says. "Bringing them to St. Louis, where they can meet our customer base and gain a better understanding of St. Louis' retail environment, only enhances our growing fashion eco-system. It's a win-win for all of us who have been working for years to help make St. Louis a fashion epicenter once again."
Beasley-Jolly and Sherman point to the emergence of digitally native brands and easier accessibility to unique or lesser-known designers via online shopping as factors for growing interest from local consumers. But nothing, they argue, can replace that in-person experience.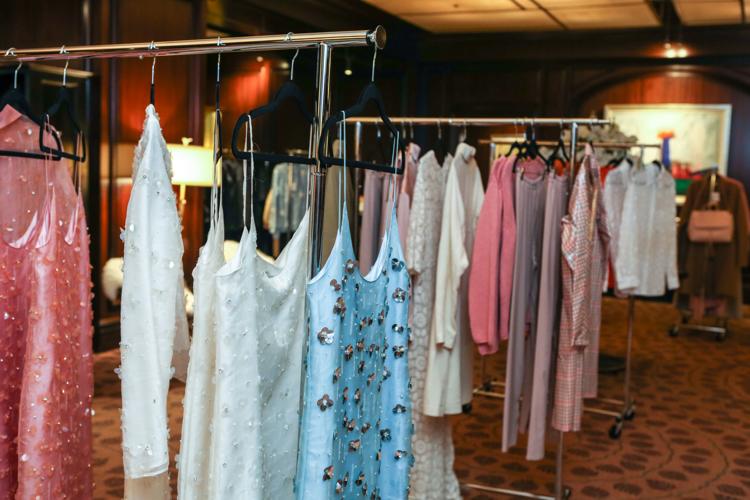 "Even though we have trained everybody to just shop online, the consumer still wants to touch and feel the product," Beasley-Jolly says.
MERCH events will offer consumers an opportunity to meet and mingle with other shoppers, and each event will also feature a special guest, which might include the designer or CEO of a brand, but also could include famous stylists, athletes, makeup artists, yogis and more.
"It's building community through fashion," Sherman says. "There are going to be a bunch of different price points, and we're very conscious of that. We want people to feel comfortable and that anybody can come. I think, too, for the consumers to have the designers or the president behind a company here to style them and be here for advice is unique."
Just as unique is what St. Louis can offer visiting brands.
"It's not that these brands necessarily wouldn't want to come to St. Louis – it's that we are taking the care to connect them to their customer," Beasley-Jolly says. "The brands are actually getting out in the field and hearing from them, not secondhand through an associate. It helps them refine their collections."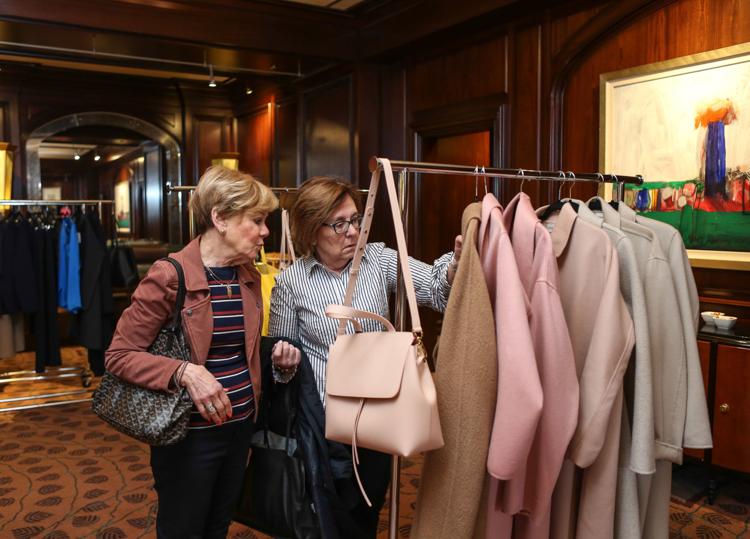 Each event will be held at a St. Louis venue that pairs with the brand's vibe, and the pair looks forward to tapping local vendors for added flair, from floral artists to food trucks. The lineup of designers and brands is a testament to Sherman's and Beasley-Jolly's reputations. "We have a track record; they know we love their goods and can drive business," Sherman says.
MERCH's inaugural event was held at The Ritz-Carlton, St. Louis in Clayton on April 24 and 25 and featured Italian label Mansur Gavriel with president Shira Sue Carmi as the special guest. Proenza Schouler designers Lazaro Hernandez and Jack McCollough will visit Aug. 21 and 22. Also slated for a holiday event Nov. 20 and 21 at the Contemporary Art Museum St. Louis are New York City-based Mateo jewelry, London-based Galvan women's ready-to-wear and Philadelphia-based Jeffrey Levinson handbags (whose clutches are often seen on the red carpet). Looking ahead, Sherman and Beasley-Jolly are booking events for 2020 and planning to bring in everything from coveted activewear lines to beauty and wellness brands with cult followings and more.
"We are open to everything," Sherman says. "We want to bring something new here. That's our premise." Adds Beasley-Jolly: "No brand is coming that we aren't connected to, inspired by or obsessed with. Every brand is intentional."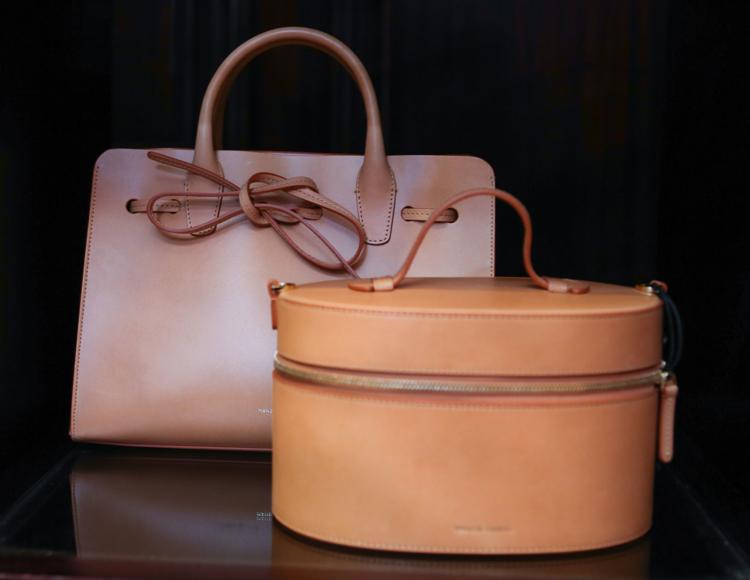 Locally, the pair hope MERCH can act as a springboard for brands looking to dip their toes in the Midwest waters, where an event could potentially lead to a partnership with local boutiques and added department store buys. Reception from other members of the fashion community – emerging designers, store owners, stylists and their fellow consumers – has been positive.
"There are so many levels of connectivity, and a rising tide lifts all boats, which I think is very important," Sherman says. "It's the boutiques, it's Saks and Neiman, it's places like The Vault and Byrd, because you have to work together, and we all have a place here in this ecosystem. St. Louis is not a place that is flyover for fashion, but a place you should really take seriously."
MERCH, themerchstl.com