From the runway to the rag bag, the sartorial scene shifts with ridiculous regularity, yet somehow remains cheerily consistent, as "Finishing Touches," an exhibition now on display in downtown St. Louis' treasured Field House Museum, ably illustrates.
That exhibition, which runs till March 29 and costs adults $10 to view, focuses mainly on fashion accessories from the late 19th and early 20th centuries, many (if not all) drawn from the museum's holdings.
It spotlights a plenitude of period fashion pieces, among them detachable men's collars and cuffs; gloves, mitts and a muff as big as a basketball; brooches, bracelets, earrings and other jewelry; handkerchiefs as evanescent as snowflakes and remarkably modern neckties; spectacles and other ocular items; and men's, women's and children's headwear and footwear.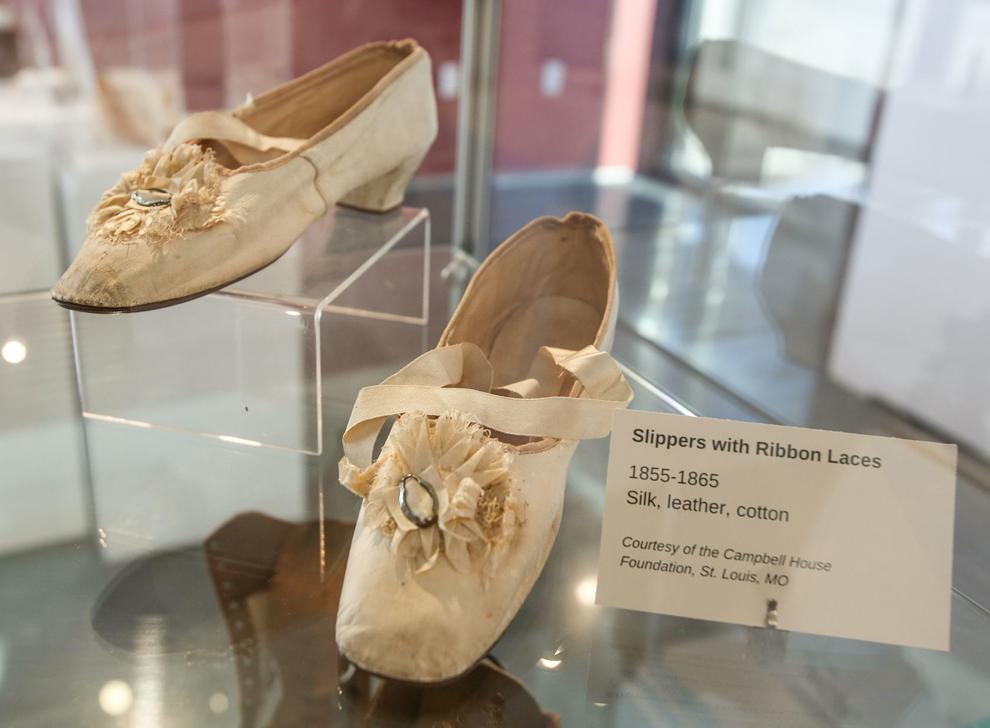 Additionally, the exhibition includes manifold vintage magazine covers, photos and paintings, as well as a vanity and chair belonging to poet/journalist Eugene Field's wife, Julia. One section also features dalliances for younger museumgoers, including crayons and black-and-white faux-period illustrations on which to wax artistic.
What, precisely, can visitors expect from "Finishing Touches"? Well, a timeline in the 2012 tome Fashion from Dorling Kindersley/Smithsonian helpfully sketches the blissful volatility of a decade and a half toward the end of the exhibition's purview. In 1902, for instance, J.C. Penney opened his first store, and three years later, a so-called artificial silk dubbed "rayon" first sold commercially in the U.K. – although it failed to reach the U.S., incredibly enough, till 1910.
The year 1913, meanwhile, witnessed the creation of the first modern bra by New York socialite Mary Phelps Jacob, the launch of a boutique in a French seaside resort by a lady named Chanel and the invention of the zipper (not patented, inexplicably, till 1917). A year after that, finally, London's Burberry gifted menswear in general and detective thrillers in specific with the trenchcoat.
Stephanie Bliss, the museum's executive director, relates what specifically inspired "Finishing Touches."
"We're fortunate to have quite a few Field family pieces in the collection that tend to turn heads when they're out on display," Bliss says. "Julia Field had beautiful taste, and her husband … , being as eccentric as he was, had accumulated some fascinating and unusual accessories, as well.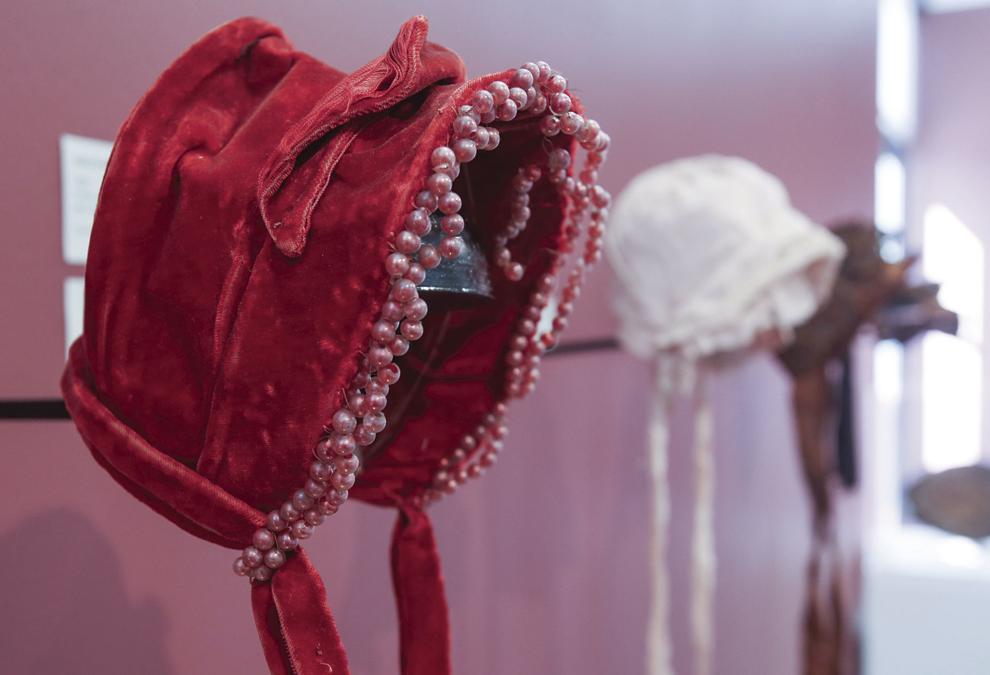 "With that, we're always looking for the opportunity to display as much of the Field family collection as we can. And what's wonderful about historic accessories is that they're not just pretty little trinkets. Each piece has a story, and how these items were made and what they communicated is just as interesting as the way they look.
"'Finishing Touches' is a great way to show not only the beauty of these artifacts, but also the technical and social history behind them. Plus, we thought it would be a wonderful chance to remind people of St. Louis' strong ties to the fashion industry and share what the city is doing to reclaim those ties."
From conception to installation, "Finishing Touches" took roughly a year and involved a number of personnel, Bliss notes.
"Our exhibits coordinator, Kelly Plunkett, led the monumental undertaking of this exhibit with the assistance of a summer intern," she says, "but the entire staff helped in one aspect or another, whether it was pitching in on research, pulling artifacts or helping install."
Of the exhibition's roughly 140 pieces, Bliss characterizes Field's singular cane as "one of our most well-loved and shocking artifacts." That status seems easy to understand. Between its metal head and ferrule, the cane – an oddly speckled ivory thing – comprises the vertebrae of a shark of some sort. Not even Fashionable Canes, a contemporary Largo, Florida-based retailer specializing in such devices, offers anything quite that outré.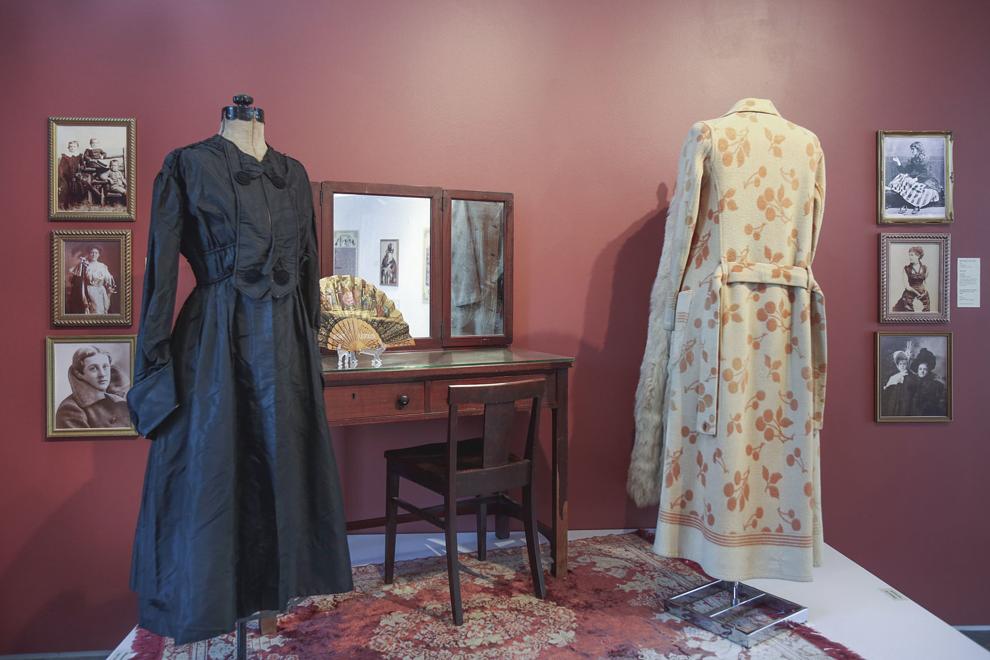 Another collective highlight of "Finishing Touches" fills an entire case against the museum's east wall, mentioned in the exhibition's opening placard: "People of the Victorian Era were a great deal more expressive than some may realize; they just often used a different form of communication. Verbal expression was replaced with the flick of a fan … "
The case in question contains more than a dozen such hand fans, many of them exquisite in their construction, accompanied by a wall-mounted gloss on the language of the fan from an 1899 pamphlet, with motions and messages ranging from "Open and shut – You are cruel" to "Drawing across cheek – I love you."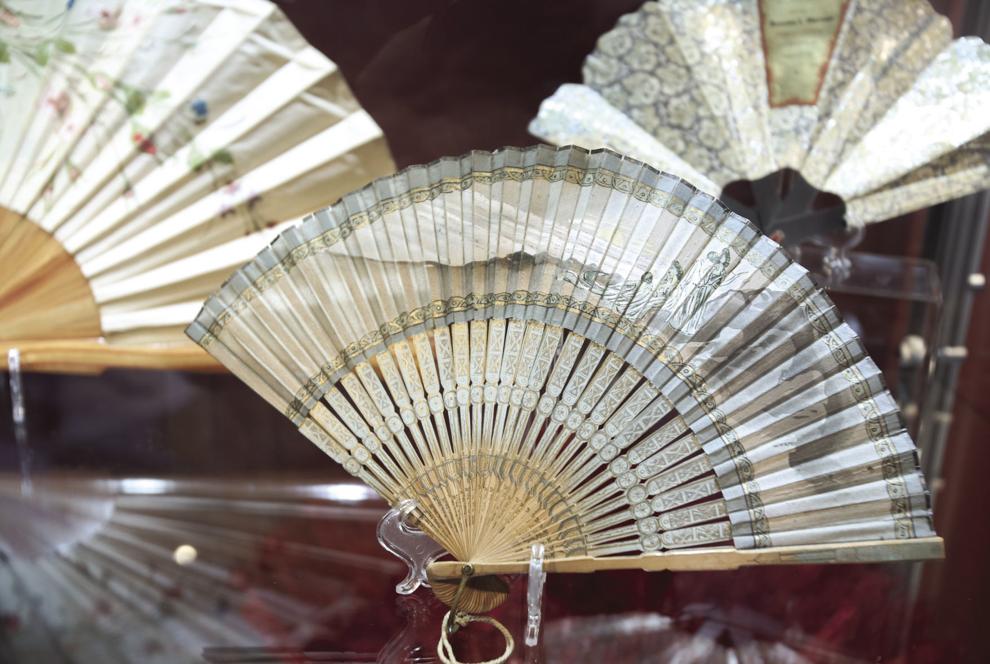 Of the public reaction to "Finishing Touches" since its opening, Bliss says: "Honestly, I think people are most surprised by the diminutive size of a lot of the artifacts here, especially the shoes and hats. To first consider that until about the 1850s, shoes were made in single shapes instead of in rights and lefts is enough of a shock.
"But then to see how small a pair of boots made for a grown woman were – most modern women wouldn't have been able to squeeze into them even in their preteen years! Visitors definitely get a sense of the 19th-century experience. 'Beauty is pain' certainly wasn't just a saying."
In the final analysis, "Finishing Touches" hints at a certain delicious circularity to couture: "Everything Old Is New Again," to cite the title of a Peter Allen/Carole Bayer Sager ditty.
A brief section of the exhibition, for instance, focuses on the Saint Louis Fashion Fund and its efforts to revivify the local garment district. Moreover, a recent ad in the glam magazine Wallpaper* strongly suggests that Parisian über-brand Dior may be trying to revive either gaiters or spats. So, what next? The menswear resurrection of knickerbockers or plus fours?
Stay tuned, fashionistas – stay tuned!