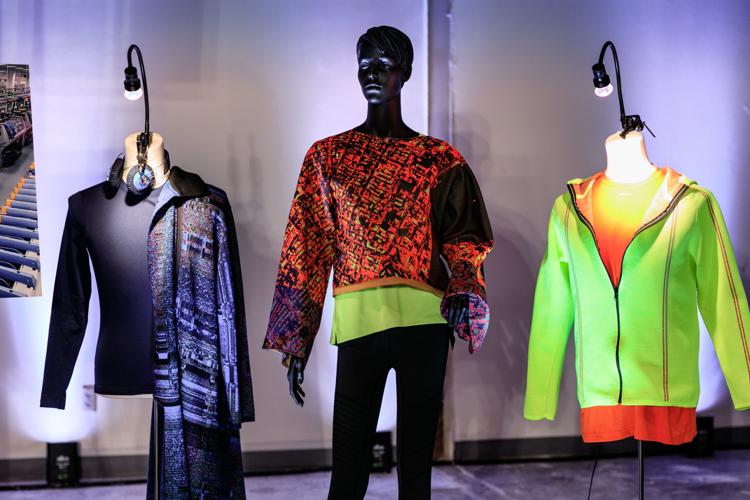 For Evolution St. Louis, the future of fashion is now. It's also local.
The company seeks to completely transform St. Louis' knit manufacturing segment with the help of cutting-edge 3D technology. That kind of alteration could revolutionize the area, both in its ability to produce American-made wearable wares and in its potential to reestablish St. Louis as one of the nation's preeminent garment production hubs.
"We are creating the manufacturing facility and supply chain of the future," says Evolution St. Louis co-founder, managing partner and chief operating officer John Elmuccio, referring to the network of entities (corporate and otherwise) that directly and indirectly moves a good or service from production to consumers. "[It will allow] brands and retailers to address emerging trends and react to customer demand."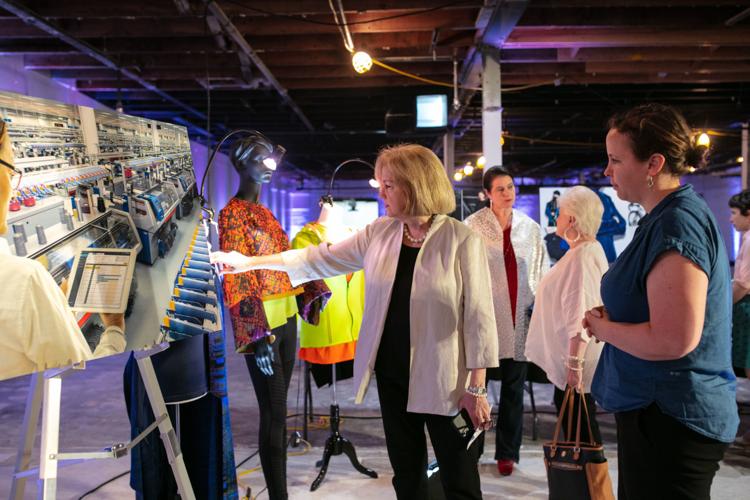 To do so, the company relies on equipment that once would have seemed altogether futuristic. That is, Evolution St. Louis creates garments using high-tech flatbed knitting machines – produced by German manufacturer STOLL – leading to enhanced productivity, shorter reaction times and improved data analysis, automation and machine management. More efficient and less wasteful than earlier tech, such machines can be overseen by just a single employee, all with a digital tablet.
The sophisticated process can be just as vital to emerging designers and apparel brands as to the company itself because it both shortens the supply chain (thanks to local production) and results in quicker turnaround. With it comes the eventual elimination of costly, difficult overseas production and elevated possibilities for smaller-scale operations. STOLL's software even offers design and pattern creation and intellectual property protection.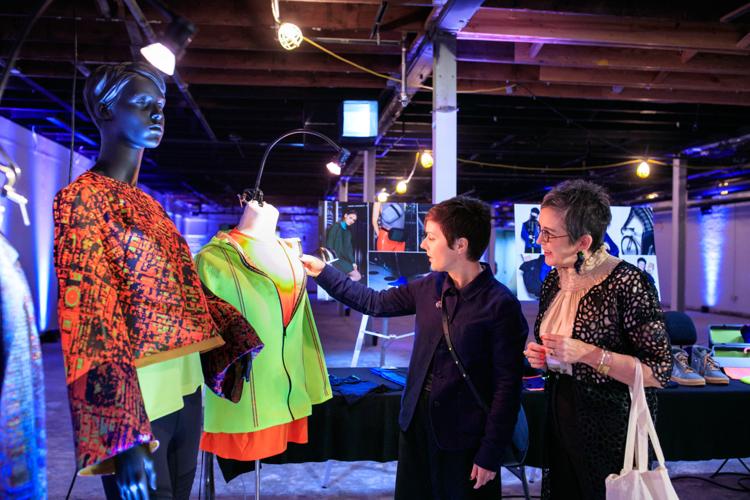 What more could an up-and-coming fashion innovator ask for?
"The technology allows us to be nimbler in responding to trends and demand," says Evolution St. Louis co-founder and CEO Jon Lewis. "We started this company to address the dynamic shift in consumer buying patterns and strengthen 'made in USA' fashion."
All of the tech talk may conjure images of engineers in lab coats running experiments on various cardigans and dresses and male rompers, but all of the complexity behind the company can be easily translated for consumers: more options and higher quality.
"A designer can see a new trend on the runway in Europe and immediately react to create a design using STOLL technology to get the new piece in local stores months faster than possible with traditional manufacturing," says Lewis.
Private and public investment helped realize the project in St. Louis, and the deal could pay huge dividends for the city – particularly jobs for workers and dollars flowing into the economy. Construction on Evolution St. Louis' $5 million facility has already started, with the company's manufacturing headquarters firmly established in the heart of that city's garment district.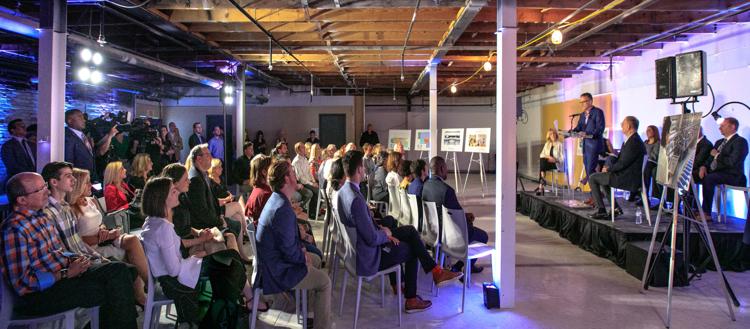 "Evolution St. Louis will not look like the factories of the past," says Elmuccio. "The facility is modern, high-tech and environmentally friendly."
The company's co-founder emphasizes that its ambitious timeline has just begun. The knitting machines are expected to be installed in mid-September, with production slated to start later in 2019 and 50 to 60 employees expected to be hired within the next three years.
"The apparel, fashion and luxury markets are ripe for disruption and resurgence in the United States," Elmuccio says. "We will be working with major brands, boutique designers and emerging, direct-to-consumer fashion entrepreneurs – giving them the opportunity to move some of their production back to the United States."
Evolution St. Louis has even teamed with the Saint Louis Fashion Fund to emphasize this desire to collaborate with and support an already-burgeoning area apparel scene. Also, it clearly appears 3D tech can do much more for local, regional, national and international economies and cultures. Fittingly, given its name, Evolution St. Louis is already ahead of the game.
"STOLL's high-tech flatbed knitting machines have 3D capabilities that can be used beyond fashion," says Elmuccio. "This technology can be used in military, automotive, medical and other industries. We've already started conversations with companies in a variety of industries."
Although much remains on the figurative horizon, everything seems to come back to St. Louis. Beyond the company's name, the city has a storied past as one of the former garment production powerhouses of yesteryear. Those roots remain deep, and Evolution St. Louis knows it.
"We chose St. Louis because of its unique combination of fashion heritage, history and know-how, along with its tradition of manufacturing and its understanding and enthusiasm for this project," says Lewis.
In short, from the perspective of Evolution St. Louis, the city's fashion yesterday uniquely positions it to resume leadership in that industry today – and tomorrow.
Evolution St. Louis, 3830 Washington Blvd., St. Louis, evolutionstl.com