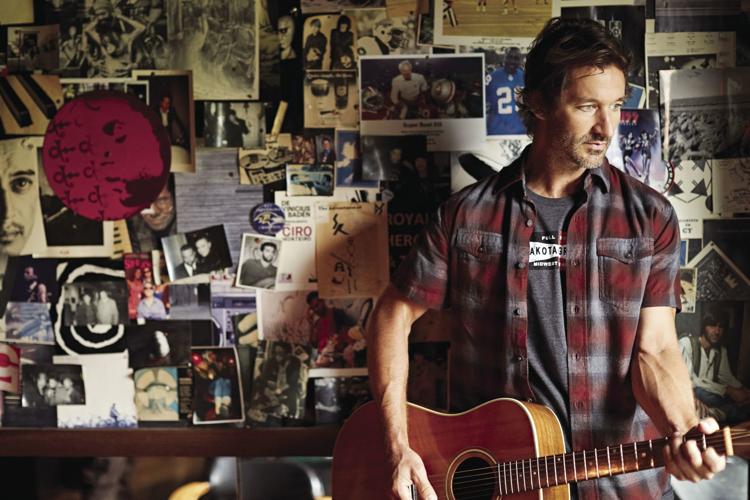 Men's outerwear brand Dakota Grizzly is passionate about proving rugged apparel doesn't have to be sloppy – it can be stylish.
The 12-year-old heritage brand prides itself on this passion for its craft that has rich roots – tracing all the way back to its 73-year-old parent company, California Manufacturing Co. (CMC Brands) – named for its original manufacturing facility in California, Missouri. The company was founded by Lester Handelman as a men's outerwear manufacturer in 1946 amid the once-thriving St. Louis garment district along Washington Avenue.
Carrying on the tradition of the family-owned textile operation today is Rob Rosenblum of Creve Coeur and his sister-in-law, Ellen Brin, Handelman's granddaughter, who serve as Dakota Grizzly's third-generation co-owners.
Based in Maryland Heights, Dakota Grizzly is an outdoor-apparel brand with a fresh interpretation on classic fabrics that are tailored in a modern fit for today's men of all ages. "Men today are more open to discovering their own brands in stores and online – they don't necessarily want to wear what their fathers wore," Rosenblum says, noting that the brand fills today's men's desire for a modern spin on classic style. "Dakota Grizzly is a lifestyle brand featuring updated rugged classics. Even when he discovers the brand online, our customer wants to also find Dakota Grizzly at their favorite independent retailer."
Named in part for an active dog named Dakota with which the co-owners became acquainted at an outdoor retailer trade show, the brand's outerwear and accessory lines of long-sleeve shirts, T-shirts, hoodies, pullovers, jackets and caps are crafted with distinct style, comfort and function for everything from everyday to active lifestyles. The clothing collections showcase both modern and vintage details, from snap buttons to contrast stitching and embroidery on cozy fabrics, such as flannel, fleece and wool.
Guys love the richly detailed yet rugged look of the outdoor apparel, Rosenblum says. And customers' significant others also like how the brand fits their men, he adds: "Rugged doesn't have to mean sloppy; it can mean nicely fitting, and we are getting women's stamp of approval – because the guy has to like it, but their significant other also has to like how it looks on him, or odds are, it won't leave the closet much."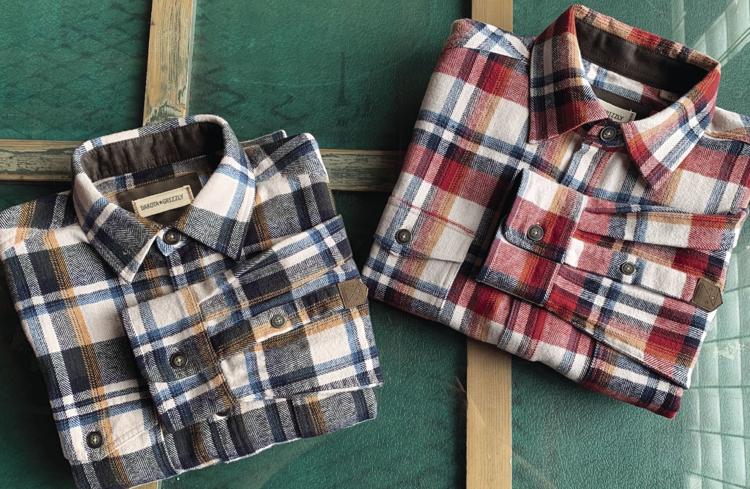 The spring collection features cotton and cotton-blend, short- and long-sleeve button-up shirts and T-shirts, as well as accessories including caps, while the fall collection focuses on classic outdoor looks, from flannel shirts and lined outer shirts to fleece vests and microsuede outerwear. Each style is complete with its own manly moniker, from the spring collection's short-sleeve, button-up shirt Conrad, to the fall collection's long-sleeve flannel Grant.
True to its mission of supporting and outfitting fellow craftsmen, Dakota Grizzly collaborates with other Midwest makers who also have a passion for their particular craft. "When we went to identify makers for our marketing campaign, we realized we already had a grassroots following from craftsmen who had discovered our brand on their own," Rosenblum says.
For the spring collection, Dakota Grizzly is highlighting as its Midwest Maker a musical craftsman: Griffin House, a national recording artist from Nashville. The singer-songwriter already had found Dakota Grizzly and picked up a few pieces to wear, Rosenblum says: "Just as people like to discover their own brand, people like to discover their own new music, so Griffin was a great fit for our brand."
The featured fall Midwest Maker is another fan of the brand and fellow craftsmen – craft beer-maker Kevin Lemp, owner of 4 Hands Brewing Co. in St. Louis.
Although Dakota Grizzly apparel was previously primarily sold throughout the western U.S., it has launched coast-to-coast in recent years and is now available at more than 300 retail locations. The full collections appear on its website, dakotagrizzly.com, with selections locally at Outdoors, Inc. in Ladue and Thro's in St. Charles.
Whether a modern man's assembling his casual clothing or outdoor sportswear wardrobe, Dakota Grizzly's carefully crafted apparel and accessories can fit his sense of style, both rugged and tailored.
Dakota Grizzly, 2302 Weldon Parkway, St. Louis, 888-567-7004, dakotagrizzly.com