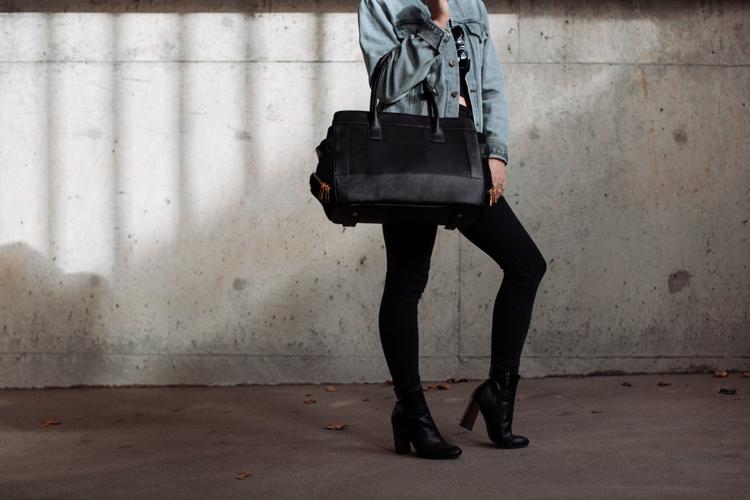 Lisa Hu spent more than a decade in corporate finance for multibillion-dollar companies, a life that brought a lot of daily baggage – literally. Every activity in her life, from work and gym to girls' nights and weekends away, required a different bag that would fit a needed function.
"I was doing a lot," says Hu, who emigrated from China and grew up in St. Louis. "I just got done with my MBA, I was busy at work – work in the morning, then networking events, traveling on weekends – and I couldn't find a bag that fit all those occasions, something that looks nice to go with all my different outfits." Without skipping a beat, Hu's next thought: "I'll make it myself."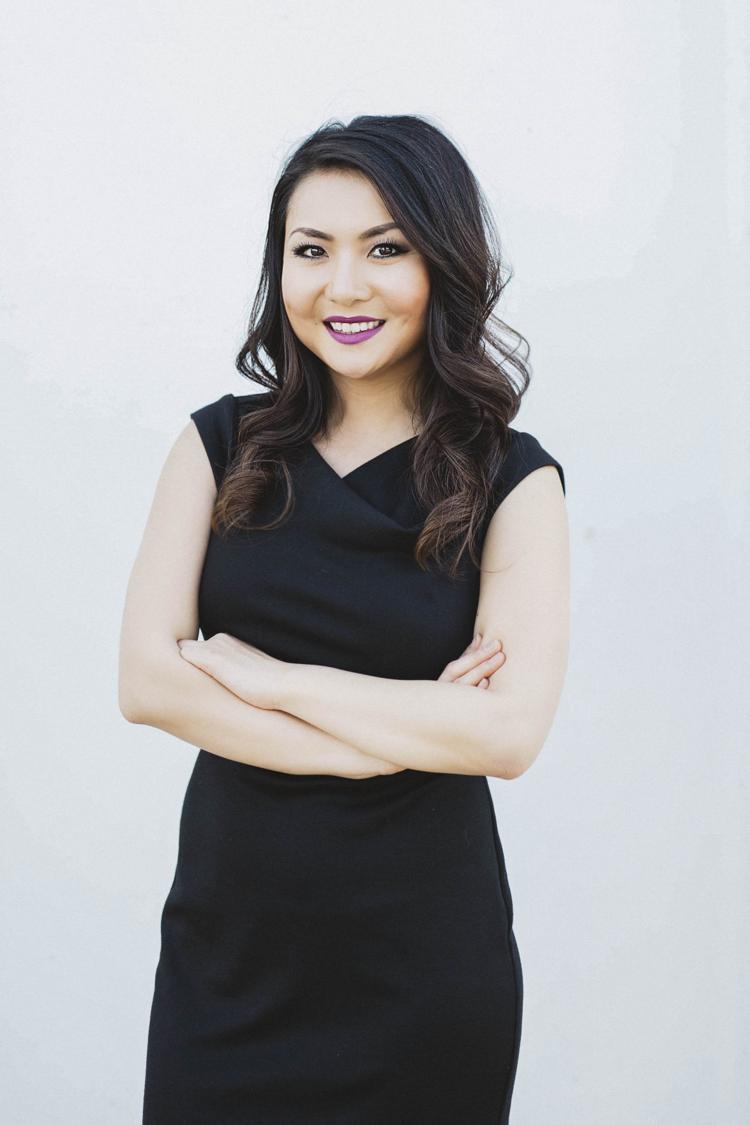 Hu's concept for Lux & Nyx (pronounced "Lucks and Nix") is couture bags with function, with a focus on eco-friendly materials and a strong charitable arm.
"Professional women demand style in every aspect of their lives, and the modern woman also needs functionality," Hu says. "Lux & Nyx fills this market gap and does it with eco-friendly, highly durable materials."
The name Lux & Nyx comes from the Greek words meaning "light" and "night." According to Hu: "It's a representation of a transitional period, whether it's a physical change in time or an analogy for life changes." This transition was marked by Hu's step out of the corporate financial world into fashion design.
Hu started Lux & Nyx with the Work 'N' Play line, which is led by the Zoe backpack. "The backpack is the bag," Hu says. "Every brand has one product that summarizes that brand – to me, the backpack is the one product that summarizes the brand."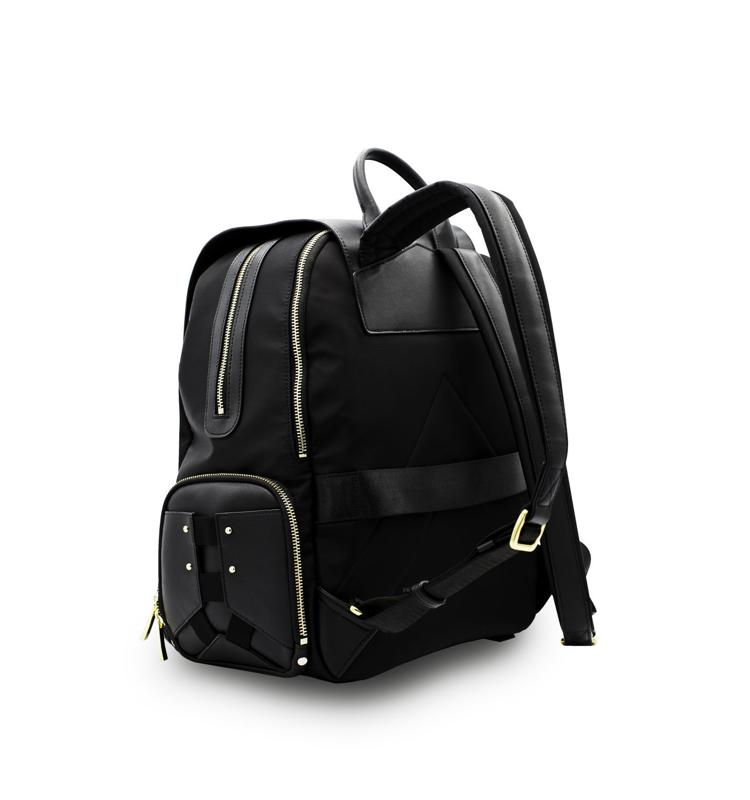 The Zoe features gold-plated hardware and 18 compartmental functions, including zipper pockets specifically for a change of shoes or clothes, a luggage strap to easily slip the bag onto a rolling suitcase, laptop and tablet compartments, and snap-button straps at the bottom of the bag to accommodate a yoga mat, a tripod or an umbrella. The Zoe is handcrafted by two skilled artisans, taking approximately eight days to create. "There's a lot of work that goes into it," Hu says. "You won't be able to find something like that on the market with so much function."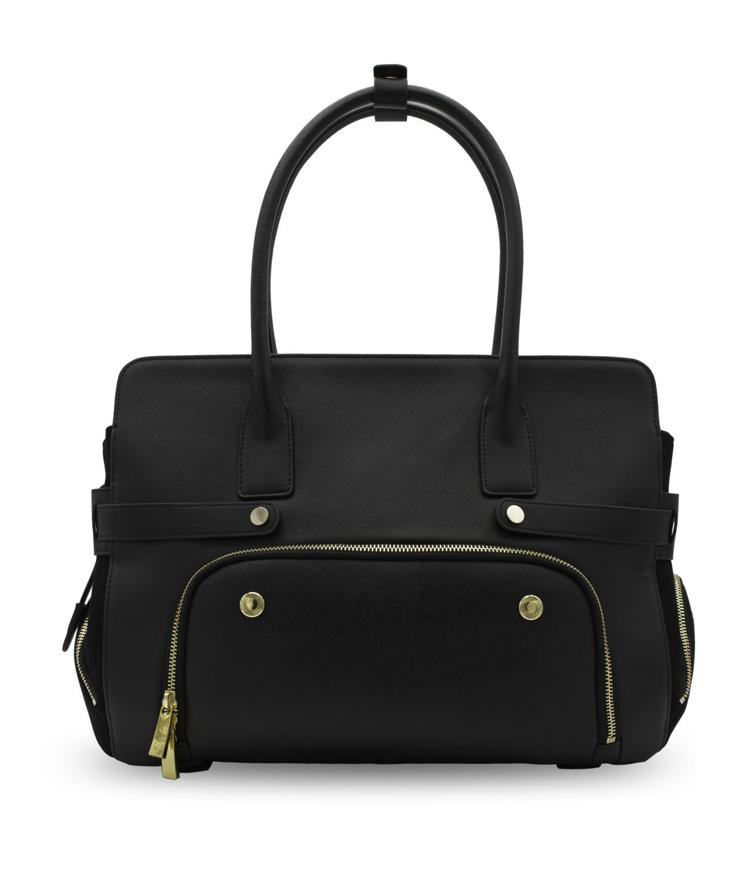 The Work 'N' Play line is rounded out by the Bella, a handbag with 14 compartments that reflect much of the functionality of the Zoe – zipper pockets for shoes and a change of clothes, extendable sides and straps at the bottom of the bag – and the Claire, a 10-compartment weekend duffle bag.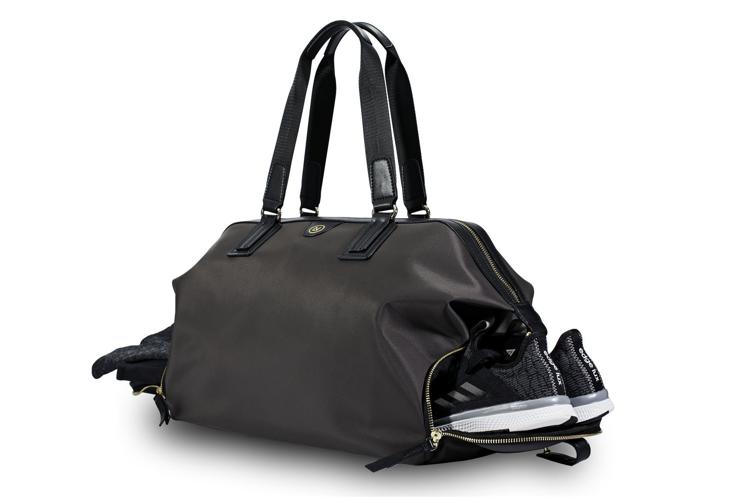 Hu knows that most people want to see what they are purchasing – and to that end, she has a sample of the Zoe, as well as samples of the full Work 'N' Play line, available at Dimvaloo Active Living in Ladue for potential customers to check out.
Lux & Nyx also has a couture-inspired line, all named for powerful females throughout history. The couture line features the Amelia 1897, a multifunction crossbody bag named for Amelia Earhart, who was born in 1897; the Elizabeth 1558, a line of tote bags honoring Queen Elizabeth I, born in 1558; the Jane 1775, a line of modern crossbody bags with "ladylike details and a flair for romance," named for Jane Austen, born in 1775; and the Joan 1412, a series of bags with linked-chain details representing the chain mail armor worn on the battlefield by Joan of Arc (born in – you guessed it –1412).
Hu thoroughly vetted her fabric and manufacturer quality while tweaking the prototype design more than a dozen times, visiting 40 manufacturers both domestically and overseas before deciding which fabric and manufacturers best embodied what she had envisioned as the Lux & Nyx brand ideal. Lux & Nyx products are handcrafted by artisans with more than 20 years of experience with "Freedom Fiber" leather. "It's a polymer-class eco-tech material, but this material is actually more durable than leather of the equal weight, based on my research," Hu says. "I have a prototype I've been using for months now, and it's stood up to time and still looks new."
The material is designed to move and breathe like leather with the added benefit of being weather- and water-resistant without heavy chemical treatments that leather would have to undergo to have the same durability. The Freedom Fiber material is lighter than leather, soft and luxurious, and a more environmentally sustainable product than leather. Hu adds that one of the many goals of Lux & Nyx is creating its products with eco-considerate materials – so much so that she is even looking into recycled bottle material as well as upcycle leather.
But Hu didn't just set out to create an innovative luxury line of handbags – she is also determined to establish her brand as a conduit for social impact. Her drive is to establish Lux & Nyx as a brand that is eco-friendly and ethical, not just from a production standpoint but also as a vehicle for a social mission focused on education. She cites a Chinese proverb: "You give a poor man a fish, and you feed him for a day; you teach him to fish, and you give him an occupation that will feed him for a lifetime."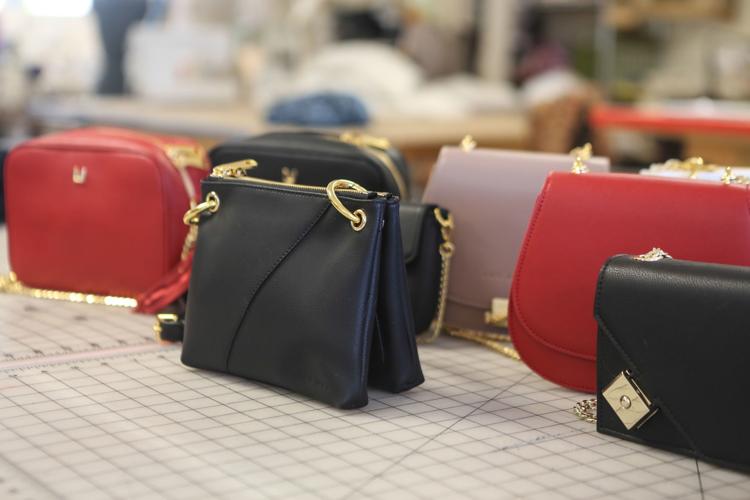 Hu gives much of the credit to her parents and the education they worked hard to provide her in the U.S. "I came here very young with my parents, went to Mizzou for a master's in accountancy, got a great job [and] got my MBA at Washington University in St. Louis, and through that, I've been able to craft my career – now I have my own company, and I get to make decisions – so to me, education is so important for the future generations."
Hu plans to highlight various education-based projects as the recipient of Lux & Nyx support, the first of which is Love to Langa, a nonprofit organization that is building a school for the children of the Langa Township of Cape Town, South Africa. "I'm trying to engrain this into the fundamentals of the company now – we're creating these luxury couture bags that serve function not only from the perspective that they're versatile but [also] that we're doing good work for the world," Hu says.
"I want people to carry this product because it's great, and I want them to feel good about carrying it, as well."
Lux & Nyx, luxandnyx.com