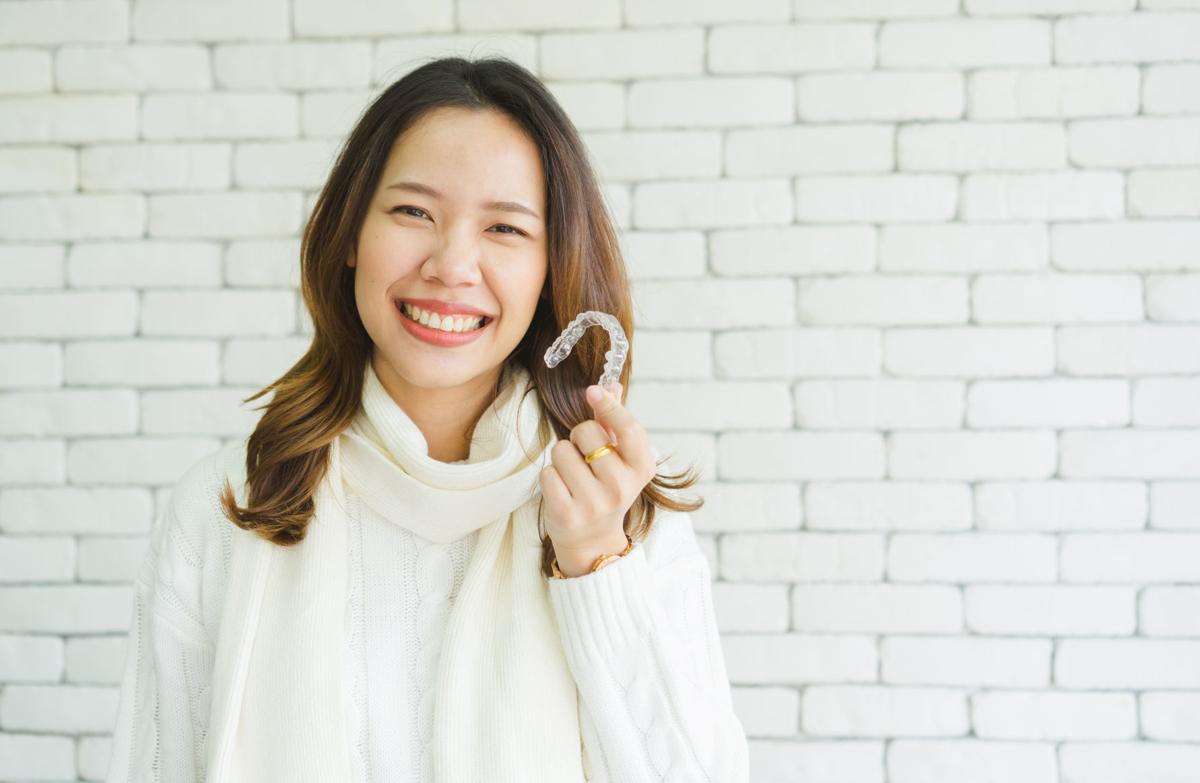 "Making the world a better place, one smile at a time," reads the website tagline to Clear Blue Smiles, an innovative orthodontic venture launched nationally late last autumn.
According to a mid-November press release, Dr. William Crutchfield II, one of the country's leading orthodontists, and Kevin Dillard, a former general counsel of the St. Louis-based American Association of Orthodontists (reportedly the world's oldest and largest dental specialty organization), have teamed to establish the new venture.
It has an office not only in St. Louis but also in Virginia, the home of Ortho Velocity, Clear Blue Smiles' parent company, which Crutchfield co-founded and for which he serves as president.
Clear Blue Smiles specializes in servicing orthodontists who treat their patients with clear aligners – dental devices thoroughly distinct from the far older and more obtrusive wire-and-brackets braces.
In orthodontics generally, the term aligner describes a tight custom mouthpiece that slips over a patient's teeth. Clear Blue Smiles' website defines its own offerings as "clear plastic trays designed specifically for a patient that gently and consistently move teeth. They're virtually invisible! Clear aligners are often referred to as clear braces or plastic braces."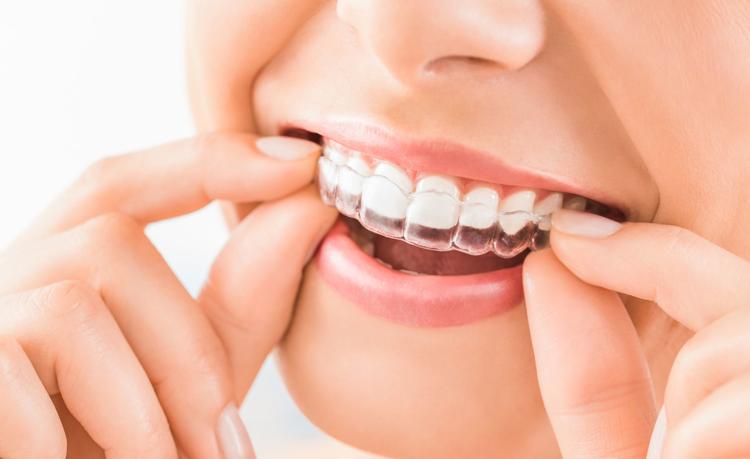 In the clear aligner industry, California-based Invisalign currently ranks as the largest producer; other producers include Texas-based ClearCorrect, England-based Inman Aligner and New York-based Smart Moves.
"Clear aligners often move teeth faster, with less pain, with far fewer dietary restrictions and with far better hygiene than traditional wires and brackets ('metal braces')," states the website.
Distinguishing Clear Blue Smiles in the industry is its promise to provide orthodontic expertise while embracing eco-friendliness. As a market differentiator in that regard, the new venture mentions its sustainability and philanthropy.
"We pledge to leave things better than we found them … from your smile to our planet," states its website. "We believe it's our duty to not just have a neutral impact on our world, but to make it better."
By way of example, Clear Blue Smiles aligners can be recycled. Also, the company's eco-friendly packaging uses biodegradable materials whose production requires fewer resources. "Plastic is great for moving teeth, but not for the ocean," the website continues. "That's why we've partnered with the Ocean Blue Project [oceanblueproject.org] and pledge to remove 100 times the amount of plastic used in your treatment from our streams, rivers and oceans."
To realize that pledge in part, Clear Blues Smiles will partner with South Carolina-based Dorsal Bracelets, which sells bracelets and submits that the sale of each one removes a pound of plastic from the environment.
The aforementioned Oregon-based Ocean Blue Project, meanwhile, represents a national nonprofit that cleans plastic from the nation's waterways. It and Clear Blue Smiles plan to co-sponsor beach cleanup days nationwide.
Technologically, Clear Blue Smiles' website touts "astronomical growth in teleorthodontics" – loosely, "remote" or "virtual" adjustment and other treatment of orthodontia after initial testing by a state-licensed professional.
The company's blog features instructive background on the technological advances informing its formation: "The introduction of teleorthodontics – sometimes referred to as 'do-it-yourself' or 'mail order clear braces' – has fast-tracked changes in orthodontics in a way we've never seen before. What once was an expensive treatment for aligning teeth now has become more affordable and accessible."
The blog also notes the booming market for teleorthodontic services, adding that "one at-home-aligners company was recently valued at $8.9 billion. Why? Price and convenience are generating unstoppable consumer demand."
In that light, the company will offer services nationwide through the use of remote treatment performed after complete diagnostics on a given patient. "Technology has advanced to the point where, with the proper diagnostics, we can provide excellent treatment to patients remotely – giving them the best smile at an affordable price," Crutchfield states in the release.
"With the Clear Blue Smiles model, parents don't need to take time off work or take their kids out of school," the release continues. "They don't have to rearrange their schedules or alter their lifestyle to receive quality orthodontic care."
In fact, Clear Blue Smiles projects that its patients, comprising teenagers and adults alike, will save more than 25 hours and an average of $2,000 on treatment – all while enjoying the comfort of knowing that experts are making pretreatment diagnoses.
Crutchfield, the new venture's president and chief clinical officer, has practiced orthodontics for more than three decade in the vicinity of Washington, D.C. He has ranked as a leader in the orthodontics business since opening his own practice directly after his dental residency. A technological "early adopter," Crutchfield has expertise in digital orthodontic diagnosis, digital orthodontic treatment and practice management for the digital orthodontic office.
Dillard, meanwhile, spent nearly two decades at the AAO, whose government affairs and legal departments he managed.
He also passed more than a decade as chief in-house counsel. In that role, he created a podcast series, presented legal risk management seminars to hundreds of orthodontic residents and industry trade shows nationwide, and served as the national spokesperson on quality-of-care issues relating to orthodontic care in general and clear aligner therapy in particular.
In addition to its expertise, as well as affordability and pricing transparency, Clear Blue Smiles touts its convenience.
"You do not need to see an orthodontist each month while being treated by Clear Blue Smiles," the website's FAQs section states. "Traditional braces require patients to see their orthodontist regularly – usually monthly – to increase the tension on the brackets, as that is what makes the teeth move."
Clear Blue Smiles' offerings work much differently. "Clear aligners are switched out by the patient about every two weeks," the website states. "There are no brackets and wires to tighten, so the only reason to see an orthodontist regularly while in treatment is to monitor overall oral health. We accomplish this with our digital monitoring system that eliminates the need for monthly visits! No more taking off of work or taking kids out of school. No more driving across town to the orthodontist. We do it all – from the convenience of your home."
Positioning itself as a "clear aligner delivery company," Clear Blue Smiles sounds this clarion call on its website: "Without offices and expensive equipment we are able to reduce costs and focus on excellent service. We devote our attention to what matters – your smile – not what movie is showing in the waiting room." 
Clear Blue Smiles, clearbluesmiles.com
Be the first to know
Get local news delivered to your inbox!