Ella Ilyashov, the owner of Timekeepers in Clayton, pauses amid bezels and crowns, crystals and dials, to reflect on her calling, in light of the increasing importance in the fashion world of timepieces as high-profile accessories.
"I think the aesthetics of a quality timepiece should reflect the individual taste of the owner of the watch," Ilyashov says. "The old saying 'Beauty is in the eye of the beholder' is very true when it comes to watches, especially quality timepieces. Some prefer the look of a sports watch, like a stainless steel Rolex Submariner. Some prefer the simple elegance of a classic dress watch, like an 18-karat rose gold Patek Calatrava or Cartier Tank, while some [prefer] the more rugged, almost military look of the Panerai or the complications of a Breitling.
"So aesthetics in terms of watch size, look, design, materials remain a very personal thing – and the options and variations available in quality timepieces are limitless."
After a stint in Eastern Europe, Timekeepers came to the metro area in 1979, opening its Clayton location in 1996. Ilyashov names Rolex, Patek Philippe and OMEGA as personal horological favorites. She recommends TAG Heuer, Breitling and OMEGA for someone with a midrange income, and, for the higher-end varieties, recommends Rolex, Patek Phillipe and Breguet.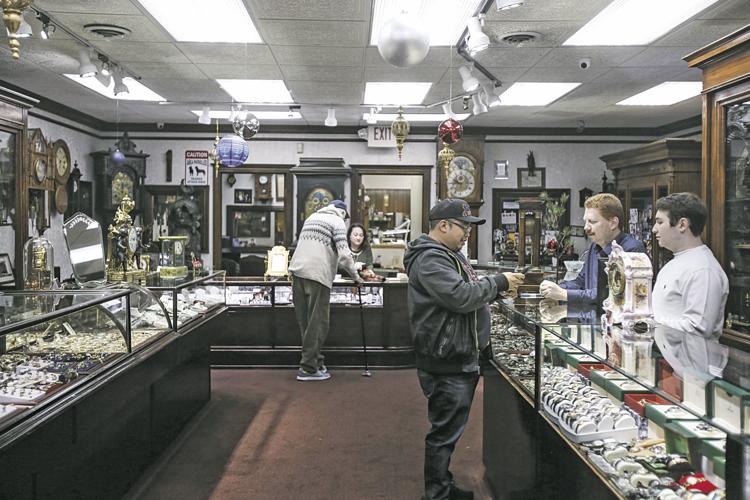 Since Timekeepers' arrival here four decades ago, she also quite succinctly cites the main alteration in her calling and her company: "The Internet has changed the way we all do business."
In this era of the digital domain and the smartphone, one perhaps can't help speculating about how the societal profile of the watch per se has changed through telecom invasiveness.
Politely but definitely, Ilyashov, as a horological pro, dismisses any such speculation. "I never actually think of a smartphone as a replacement or alternative to a watch or a watch as alternative to a phone," she says. "While it's true that smartphones typically feature a clock function, and you'll be able to figure out what time it is, they're primarily designed as a communication tool and a database, and I don't know of anyone who considers them a fashion accessory.
"It's just the opposite for quality watches or timepieces. They're designed to tell time as their primary function and to accomplish that in a fashionable, elegant manner reflective of individual taste.
"Historically, watches – both wrist and pocket – have been given to commemorate great personal achievement – graduation, retirement and so forth. I have yet to hear of anyone getting a smartphone to celebrate such momentous personal achievements."
Tellingly, Ilyashov continues by characterizing even the hottest smartphones and smartwatches as "built in a sense for obsolescence. I have an iPhone 11 but do not know of anyone still using a first-generation iPhone from 10 years ago – and in fact, the current iOS software won't even support it.
"At the same time, I have a beautiful 1920s Patek Gondolo that not only looks as elegant as it did 100 years ago but keeps perfect time today – just like it did 100 years ago."
Quality timepieces, she says, constitute "treasured items" – not just for market value but for heirloom value.
"For me, one of the most impactful advertising campaigns was launched by Patek Phillipe a few years ago," Ilyashov says. "The campaign is very insightful and simply states: 'You never actually own a Patek Philippe. You merely look after it for the next generation.'"
Ilyashov continues: "As the daughter of a watchmaker, I've always been around all of the classics and find that what 'they' say are the current 'trends' aren't really trends – they're a version of the old classics. Watches can have chronograph functions, moon features, wind indicators. These all have been around for decades. A quality watch has both inner and outer beauty." 
Timekeepers, 17 N. Meramec Ave., Clayton, 314-721-4548; 11118 Olive Blvd., Creve Coeur, 314-991-0994; timekeepersclayton.com