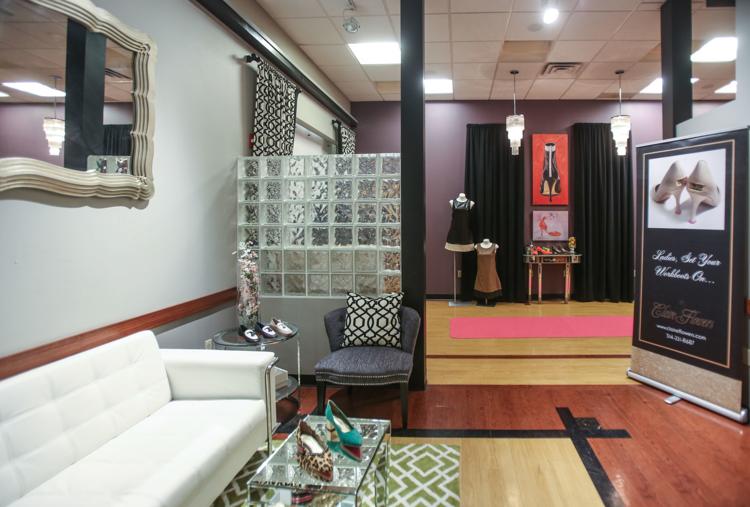 Local women's shoe designer Claire Flowers has planted her feet in Clayton with her eponymous brand's first-ever showroom, complete with a design-it-yourself shoe bar and concierge shoe service.
The Claire Flowers bricks-and-mortar location, which opened in October at 7751 Carondelet Ave., Suite 110, behind Clare's of Clayton salon, was a dream five years in the making.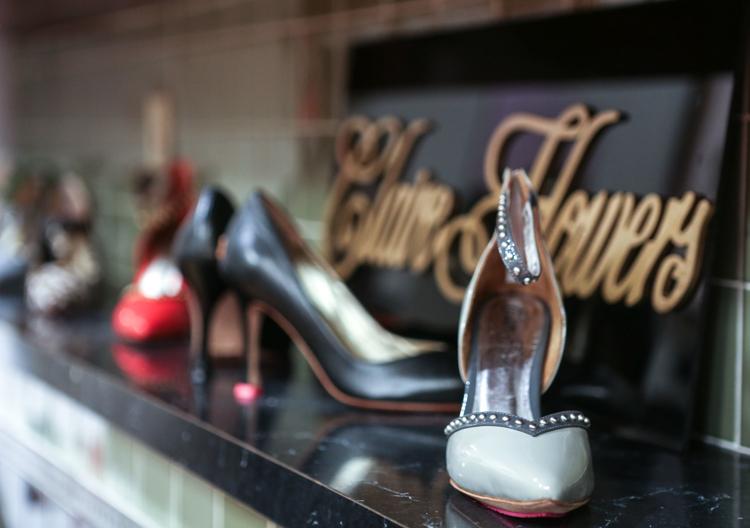 In 2014, Flowers was inspired to launch her own shoe line. Countless long days on her feet (while traveling for her career in information technology sales) motivated her to create a women's shoe that was comfortable, stylish and durable enough to handle the wear and tear a modern professional woman puts on her footwear.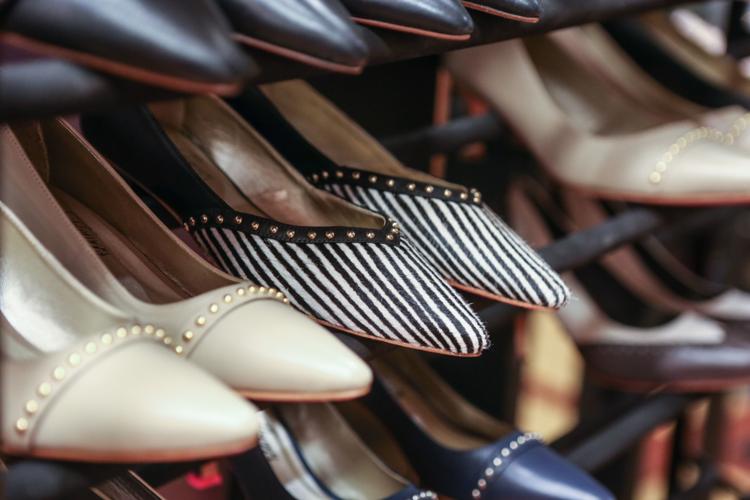 "I traveled a ton for work and couldn't find shoes that were durable and comfortable," Flowers says. "I decided to design a shoe and order 10 pairs for myself, just so I could have great shoes." But when she searched for a manufacturer, factories would make only a minimum of several hundred pairs. "So I decided to buy 125 pairs and keep and sell the rest to my friends."
By that time, Flowers had caught the shoe-designing bug. "I kept designing and having more small runs of shoes made," she says. The entrepreneur self-funded her own small shoe company until investors gave her the push she needed to leap feet-first into the footwear business. "They all said they wanted me to work on the company full time if they were going to give me any money," she notes. "So, I decided to quit my [IT sales] job."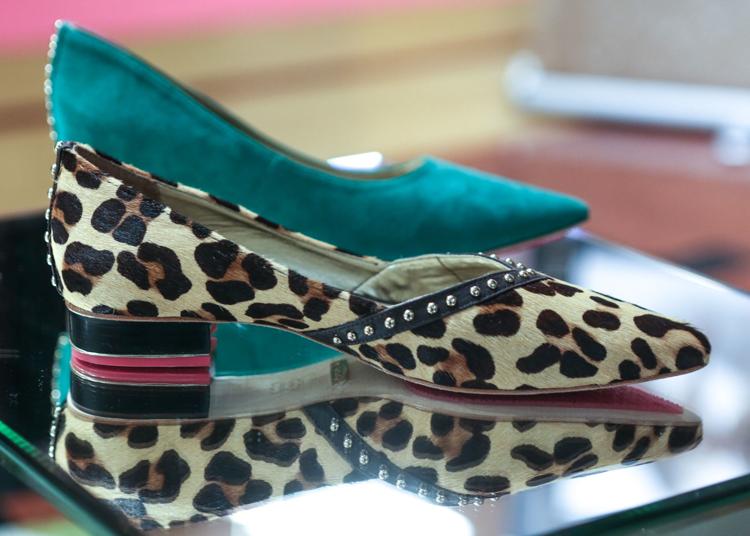 Fast-forward to her company today, and Flowers will tell you that "all of the stars aligned." "One of my investors was having her hair done at Clare's of Clayton, a salon immediately in front of the new Claire Flowers store," she recalls. "Clare said the space was soon to be available. This happened on Sept. 10, and I moved in on Oct. 7."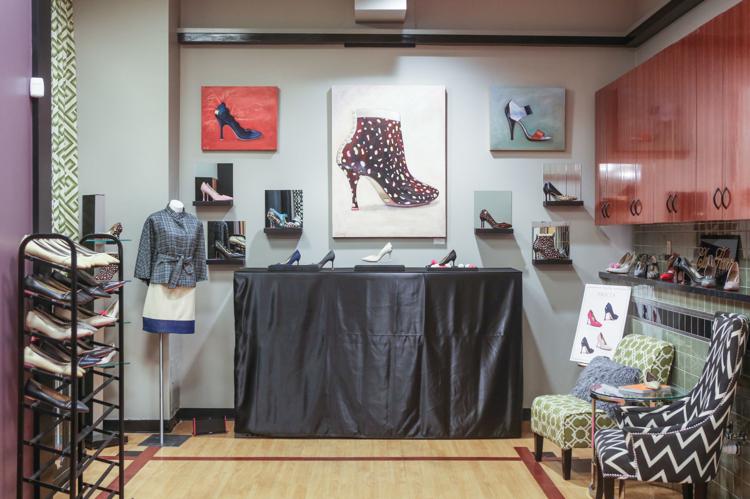 The new showroom makes the "perfect space and location" for her brand's customers, Flowers notes. "I spend so much time having private corporate events at banks [and] law firms in Clayton that it just made sense to set up shop near the professional women who have supported my business over the past five years," she says. "Clayton is centrally located, so it's not too far from my local clientele, wherever they may live or work."
The Claire Flowers shoe lover is a professional female who appreciates quality over quantity, the footwear designer notes. "Our clients are brand-loyal and expect quality products with a classic look that will last a long time," Flowers says.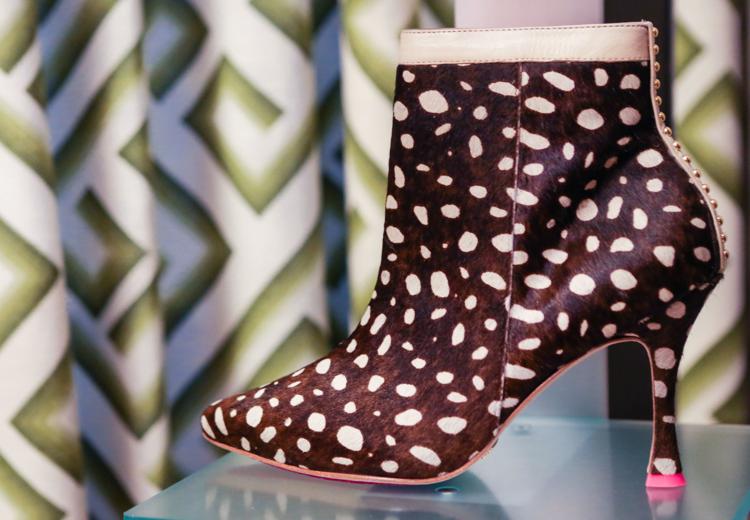 The new showroom features just that – the brand's handmade, timeless shoes, including the original Claire pump, the popular Karen Pump (named after Flowers' only sister), the Jayme mule and the Julie boot, which range in price from $225 to $325, as well as the designer's new, trendier, lower-priced line, Starr & Wales. Debuting for the holidays, the green-hued Taylor pump – also available in black or navy goat suede – was crafted for the ladies of St. Louis' Enterprise Holdings and named for its founding family. "While all of our inventory is [in store], we also place a lot of orders," Flowers says. "This has become our model because our shoes are made in small runs, by hand, in Brazil. Our clients appreciate the high quality and customization we offer and are willing to wait a few weeks for their perfect pumps to arrive."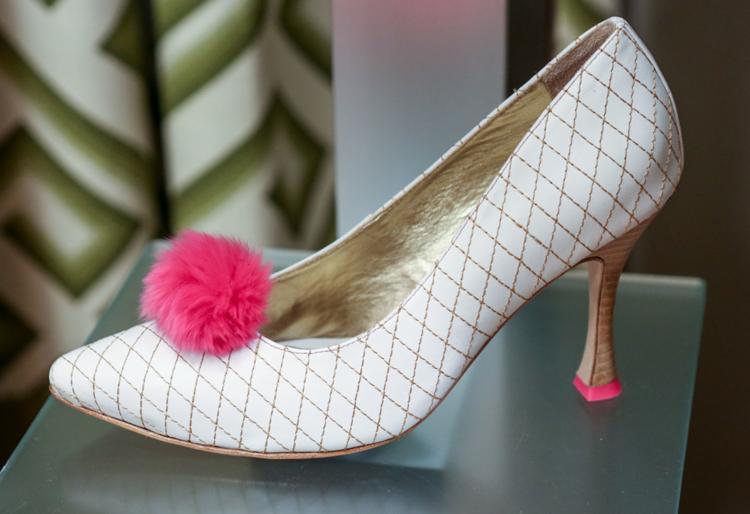 The bricks-and-mortar location is an "experience," with a design-it-yourself shoe bar where each customer can create her own Claire Flowers pump. "It's 100 percent hands-on," Flowers explains. "This is important because so many times, you have a client who strictly wears gold or silver and has a strong preference for their shoes' hardware finish. The customer can build their shoe and leave with it the same day. Our hottest new style is the Tricia, with a pink flower heel cap … made out of outdoor fabric, so they are stain-resistant and don't fade or fray. They are customizable with our signature logo plates, fur poms and logo flower in black, silver or gold. People love creating their own shoes."
Flowers hopes shoppers will also love the attentive customer care at the showroom. "If there has ever been a concierge shoe service for women in St. Louis, we are it," she notes. "We will deliver shoes to a client's house within hours if they need them for a wedding or have some other shoe emergency." Additionally, the shop offers a "Fresh Flowers" service, where buyers' worn Claire Flowers shoes can be refurbished at a cobbler who is local to any client. Women's groups can even book private in-store events through events coordinator Emily Ruccio at emily@claireflowers.com.
The brand's future holds an in-store and online apparel line, featuring shirts and outerwear, to be unveiled this spring, as well as a new line of Starr & Wales booties that will follow in the fall.
Flowers eagerly welcomes shoppers to the new location, which she says feels like a trunk show at a friend's house. "It was designed to be totally welcoming and not the typical stuffy designer storefront," she says. "We want you to feel at home."
Claire Flowers, 7751 Carondelet Ave., Suite 110, Clayton, 314-441-6602, claireflowers.com
Be the first to know
Get local news delivered to your inbox!