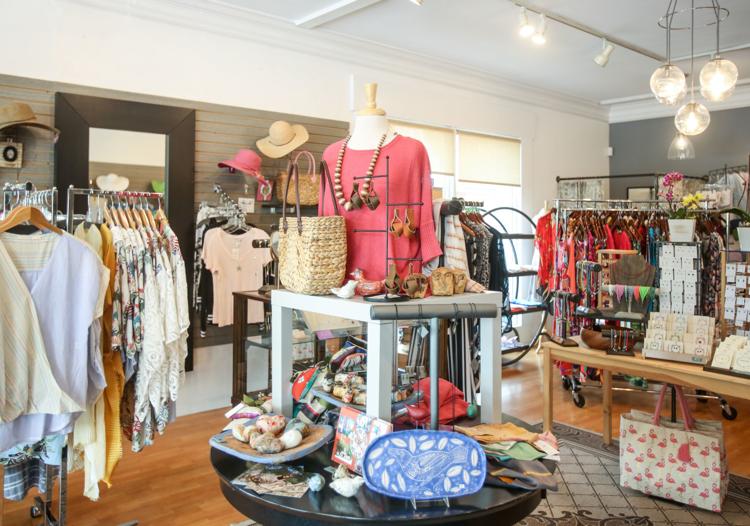 One of the area's hottest women's accessories shops has recently relocated along a popular stretch of Clayton Road in Ladue.
Shine Boutique didn't downsize – it "rightsized," explains owner Tamara Netsch, who heard a friend use the term to describe the new space. After almost three years at its original location, the store recently moved to a cozier storefront just a few doors from its former spot.
Netsch wasn't looking to move. Even though she knew the original location was too big, Netsch considered relocation unlikely because of her multiyear lease. "When I was leaving the parking lot one night, I saw there was a 'for lease' sign in here," she says. "I thought, 'Ya know, I'm just going to call and check.'" Since the same landlord owned the property, Netsch was able to secure the smaller space while staying in the same shopping center. The new location opened at 9757 Clayton Road in Ladue mid-March.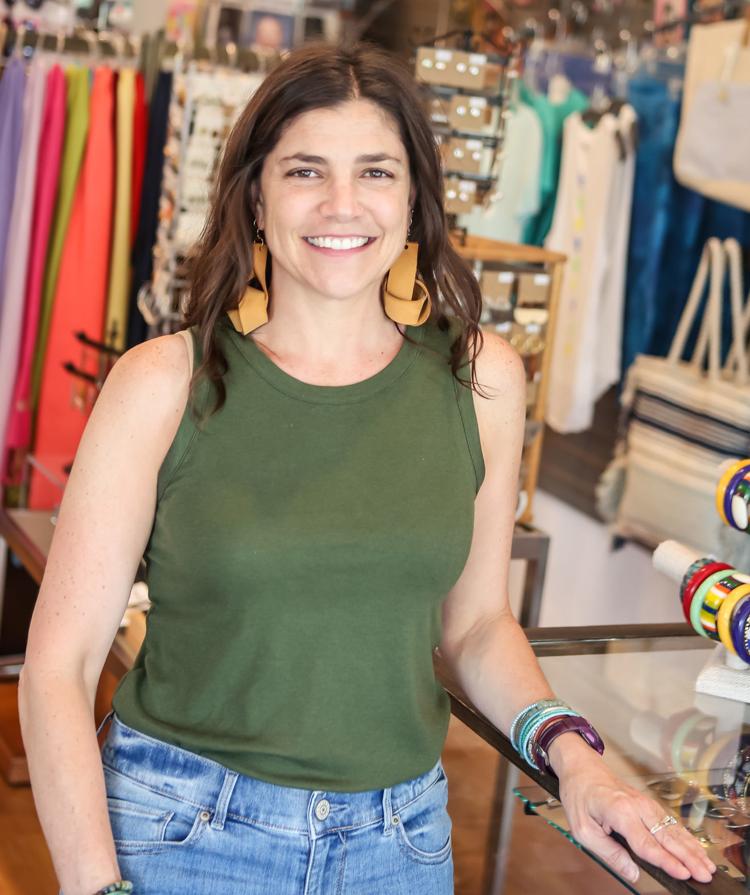 In addition to the better size, Netsch says the new spot has been a great fit because of its increased visibility on a corner lot. "It's funny, we only moved five doors up, and we're getting new customers," she says. "There is a whole [Companion Baking] lunch crowd [who] parks in the spaces in the section of the lot right in front of our store and walk to lunch and back to their cars. They weren't getting far enough down to our old location."
About the young business, Netsch continues: "I also think that, had I moved far, it would be hard for us. We were just starting to get our momentum with our customers, so I feel like we would have lost that." If customers accidentally visit the original location, they can simply walk to the new store without even moving their car. The hours have adjusted slightly, with customer ease in mind. To give shoppers more time to visit after work, the store is now open Mondays through Saturdays from 10 a.m. to 6 p.m.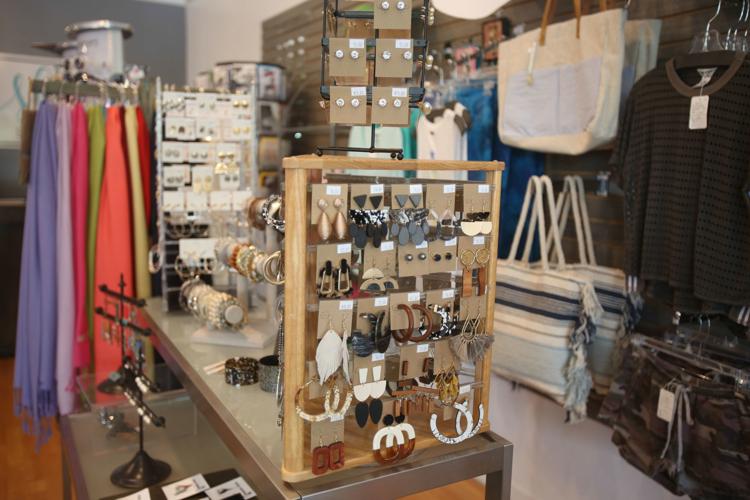 Netsch, who has years of experience working as a retail buyer, actually moved to the metro area four years ago to take over an existing retail store. "Long story short, that did not work out," she says. "I had moved my family from Minnesota, and I had always wanted to open a store – I have been in retail since I was 15 years old – [but] it did not seem realistic to me until the ball was already rolling."
Since then, Netsch has focused on making Shine Boutique its own destination, complete with signature events like its weekly artisanal pop-up shops. Popular local offerings include jewelry by Hoopla, Inali Jewelry Designs and Zingara Gems, as well as small clay gifts by Carol Fleming Marks and Mark Jenkins Footwear, both of which are designed here in St. Louis.
"I knew I had too much space trying to fill it," Netsch says of the previous store location. "It's kind of like a purse. You have the bigger purse, you just start filling it, and it's not as mindful. In my small purse, I have to really think about what I put in here." That means a more cohesive, curated selection for customers without losing any of the categories shoppers have grown to love.
Even in the smaller location, the selection at Shine Boutique remains vast and includes women's apparel, shoes, accessories and gift items. Sought-after finds by the Shine Boutique shopper, says Netsch, include items by local artisans, reading glasses and unique accessories. The store's monogramming services are also consistently popular, as both items bought in the store and those brought from home can be personalized in the shop. The eclectic selection covers a variety of ages and price ranges, and the styles lean from classic to bohemian.
To customers who haven't seen the new location, Netsch invites them to come find the new space and see that it has the same offerings. "We had too much space – you live and learn," she says. "Every single customer [who] has come from over there will come in and say, 'This is much better for you.'"
Shine Boutique, 9757 Clayton Road, Ladue, 314-942-3055, shineboutiquestlouis.com