To help clients forgo dry winter skin woes, the gifted aestheticians at Studio Branca are delivering the hottest spa treatments and advanced new products to keep skin glowing through the holiday season and into the new year.
As one of the metro area's top beauty destinations – with salon and spa locations in Creve Coeur and Chesterfield – Studio Branca has seven highly trained aestheticians ready to indulge clients in soothing wintertime skin care treatments for the face, neck and décolletage – HydraFacial, SkinPen Microneedling and HydraNeedling.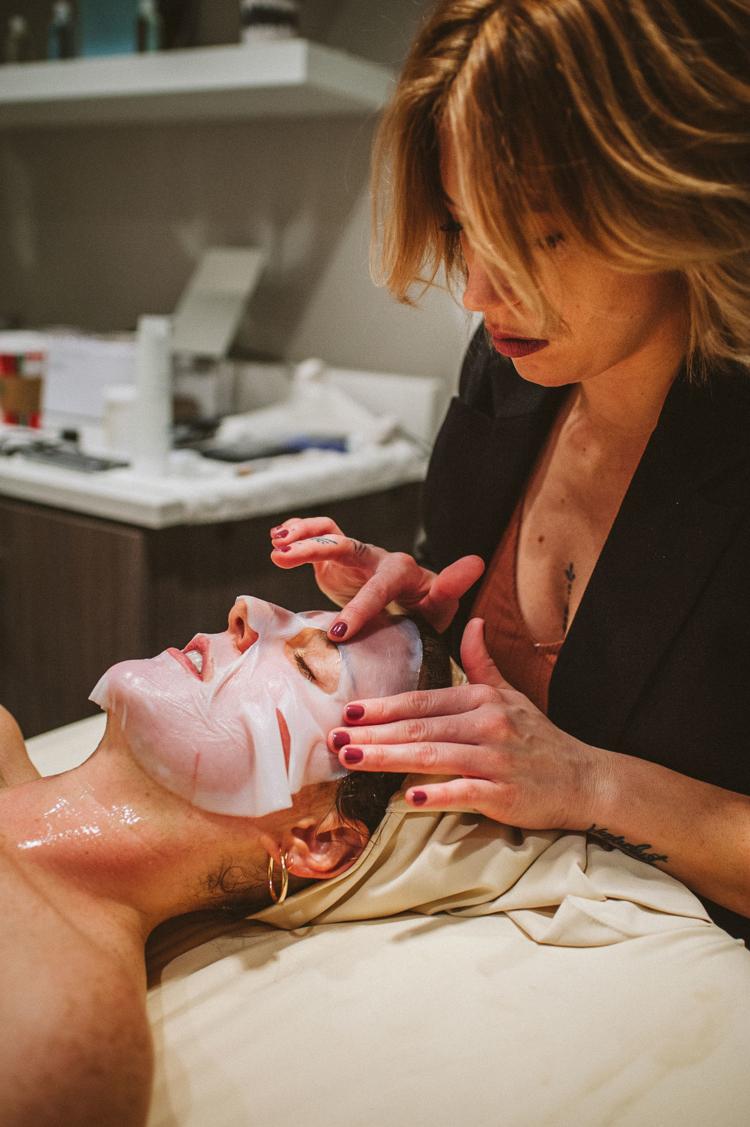 President and owner Mark Branca says his spas combine top-of-the-line technology and products with advanced medical spa education and training through Studio Branca's school, The Salon Professional Academy, in order provide clients with the best results. "With 31 years in business, serving 200 guests a day, we have a leg up," Branca says. "The huge difference for us is our foundation of a commitment to lifelong training and learning. We're living in a world where we have, at our fingertips, the latest techniques and treatments."
Among those top treatments, the Branca Signature HydraFacial deeply cleanses, extracts and moisturizes the skin with deluxe serums packed with antioxidants, peptides and hyaluronic acid. The hyper-hydrating treatment – which requires no downtime – minimizes fine lines, wrinkles, pore size, sunspots and scarring, leaving the dermis refreshed and revitalized. "It's not just a rubdown to feel good, fresh and moisturized," says Callie Andrews, director of marketing and events. "You see immediate results that last beyond a day or two." The HydraFacial, a best-in-field proprietary system, leaves skin so glowing that it can even eliminate the need to wear makeup, Andrews adds.
For the deepest dermal treatment, the spas offer SkinPen Microneedling – another top proprietary system. The minimally invasive procedure creates microchannels in the skin that trigger the body's immune response, sending collagen and elastin to the treated areas for dermal cell regeneration. The collagen-boosting treatment – which requires little to no downtime – delivers impactful results, from improving the appearance of fine lines and wrinkles to diminishing scars and hyperpigmentation. "Microneedling is recommended to be done in a regimen so your skin's collagen stays at that consistent high level," Andrews says. "It can be used on the face, neck and chest, as well as the hands, elbows and knees for a great tightening effect."
Branca recommends clients receive HydraFacial and SkinPen Microneedling treatments on an alternating monthly cycle to reveal radiant skin and maintain a healthy glow.
To combine these two treatments into one session, the spas also offer HydraNeedling. The treatment includes SkinPen Microneedling to open up the skin to receive the HydraFacial peel and products from top medical-grade lines SkinCeuticals and NeoCutis that address both surface and below-surface dermal issues. "This is my favorite treatment because the results are all-in-one," Andrews says. "And there is only half a day of downtime, where you'll appear a little flushed or pink, like you've gotten some sun or went to the gym. The best part is, you get that immediate 'wow' factor."
This winter, Studio Branca is also unveiling the latest products to renew a client's face, lips, lashes and brows: medical-grade, at-home face peel skin-brightening pads with green tea and aloe; a 24-karat gold HydraDetox face mask to increase elasticity and diminish fine lines and wrinkles; a renewing, volumizing lip mask for smoothing, toxin removal and skin cell renewal; an intensely hydrating lip balm; and a 100 percent vegan Hydropeptide serum for enhancing the lashes and brows.
And just in time for the bustling holidays, the spas have expanded their team. "We have two new aestheticians … and new services and products to benefit the needs of our clients, so we are more prepared than ever for our busiest time of year – the holiday season," Andrews says.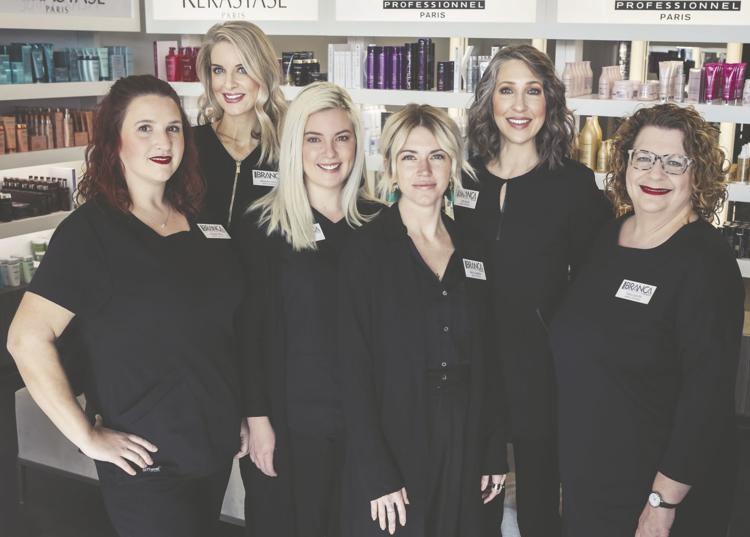 All services are available at both Studio Branca locations by booking appointments online or by phoning the desired spa.
Those looking to revive their skin amid another harsh Midwestern winter and get photo-ready for the holidays can rely on Studio Branca for medical-grade spa services in a warm, merry atmosphere.
Studio Branca, 12627 Olive Blvd., Creve Coeur, 314-469-1222; 17227 Chesterfield Airport Road, Chesterfield, 636-536-1615; studiobranca.com