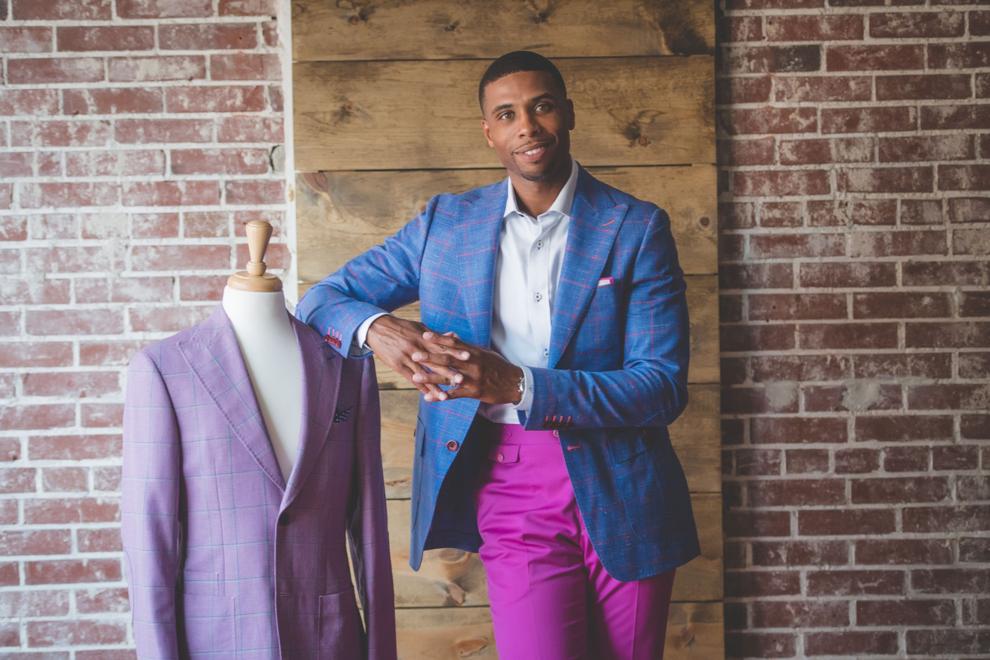 If clothes make the man, and Tailored Gents makes the clothes, founder Darryl Tyler deserves a lot of credit. Much like a coach or talent scout, Tyler turns what is into what could be, transforming wardrobes and providing men an easy outlet for custom clothing, from suits to handmade footwear.
"Tailored Gents is a lifestyle brand offering the finest luxury menswear to the modern man," Tyler says. "Founded on traditional tailoring principles, our garments are designed and personalized to match each client's individual taste of style without compromising quality or craftsmanship."
Tyler launched Tailored Gents after nearly two decades in the corporate world and several years selling luxury menswear. Although he was ranked high among male stylists in the company, he decided to found his own business to gain more control on fabric, footwear and accessory items, along with pricing.
"I formed Tailored Gents in 2015 and began courting and trying out different factories in Italy and Asia," he says. "The process of experimenting with different factories is expensive, as I had to make things for myself to gauge quality, turn time, consistency with measurements and pricing. I was able to secure relationships with my garment and shoe manufacturers in spring of 2016. At that point, I went live and ended my relationship with my previous menswear company."
Through these manufacturer relationships, Tyler helps clients create one-of-a-kind pieces perfect for their tastes, body types and lifestyles. He says there's a healthy mix of clients who look for his assistance while designing, as well as clients who take the reins.
"Once I have a sense of my client's style, I'll make recommendations, and it will evolve from there," he says, noting that most customers prefer having fabric and inspiration looks preselected. However, Tyler says this is sometimes merely the starting point. "I do have some fashion-forward clients who pick out and design their own items," he continues, "and I'm always amazed at their creativity. I pick up many styling tips from interacting with my clients."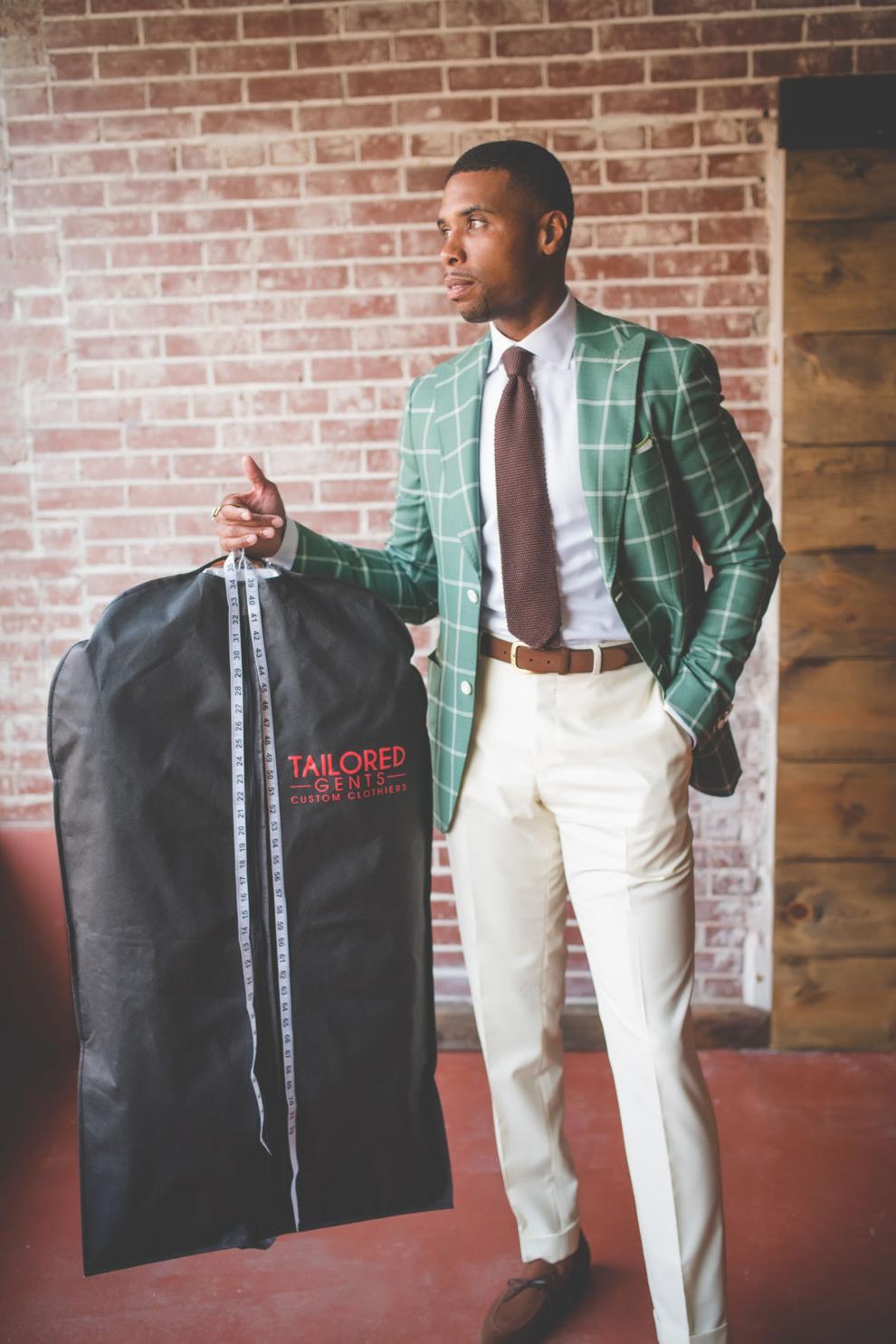 Tyler is tall and slim, and he explains his physique made buying off-the-rack apparel problematic before switching to custom. As opposed to settling for ill-fitting designs made to appeal to as many sizes as possible – or paying for after-the-fact fittings – Tyler recommends working with a clothier who can accommodate one-of-a-kind body characteristics.
"The majority of my first-time clients have never experienced a custom suit – made to measure or bespoke – so they're looking to have better-fitting clothes to address issues they have buying off the rack," says Tyler. He also notes the design options and convenience of working with a clothier, allowing clients to select the fabric and details without the hassle of shopping. "Most of my clients live busy lives, so saving them time is very important," Tyler says.
One of Tailored Gents' main services is the wardrobe consultation. Before meeting, clients provide fashion and lifestyle information about the goals of their wardrobe and favorite brands. After the questionnaire involved in that step and a new client call, it's time for an initial meeting.
"We will discuss their long-term objectives of what they envision as a perfect wardrobe for personal and professional settings," Tyler says. "From there, I recommend some staple items every man should have in their wardrobe and suggest a few pieces that reflect their personality."
Tyler explains that most new clients have an immediate need (a replacement suit or sport coat, for example, or a tuxedo for an event), so after that has been addressed, other pieces are identified and added over time. He aims to meet with his clients at least twice a year, once in the spring and once in the fall.
Tailored Gents assists men primarily in the St. Louis area, although Tyler says he does have a dozen or so clients across the country. He notes entrepreneurs, doctors, bankers, military officers, sales representatives and financial advisers as frequent clients, but says variances in price point allow for a diverse audience.
"A [Tailored Gents] man is someone who has influence within their social and professional settings and understands that his wardrobe is part of his personal branding," Tyler says. "He invests in himself and works with a stylist/clothier to establish a plan and execute over time as he would his accountant with tax planning, attorney with legal protection or financial adviser with asset accumulation. My goal is for my client to enjoy wearing everything in his closet, not just the popular few items in the front."
Tailored Gents, tailoredgents.com