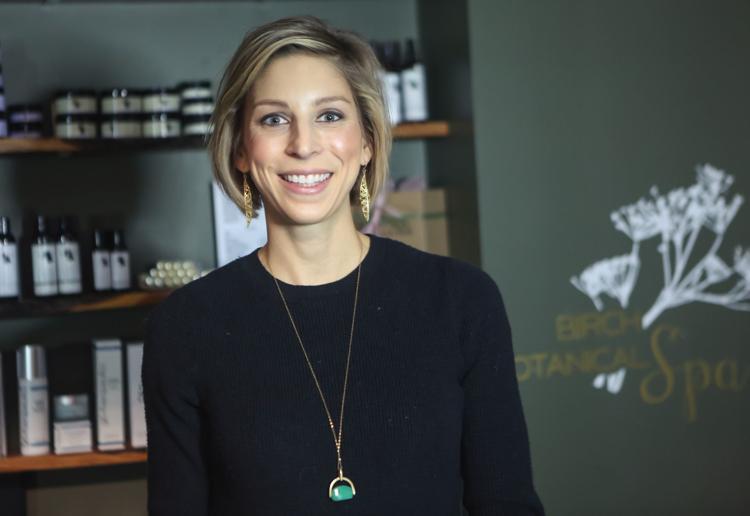 Imagine walking into a dimly lit room amid the calming scents of aromatherapy and freshly brewing tea.
At Birch Botanical Spa, this is where the healing begins. St. Charles native Jayme Hanna, who opened the serene spa in her hometown last spring to offer the latest skin care services, body treatments and antiaging therapies, always was drawn to a natural, healthy lifestyle. This led her to become a licensed esthetician at The Salon Professional Academy in St. Charles, as well as a volunteer master naturalist through the Missouri Department of Conservation and an herbalist through the East West School of Planetary Herbology. "I always have been health-minded, and I want to educate people about skin care and help them achieve their desired results," Hanna says.
Back in 2010, Hanna combined her love of health and nature to launch her own organic product line, Black Birch. "I was frustrated with the lack of organic skin care [on the market] that actually worked," she says. Her eco-friendly products, which are handmade in small batches in St. Charles, include body butters, linen spray, bath and body oils, facial serum and lip balm. "I use organic ingredients and no synthetic chemicals," Hanna says, adding that many of the products are blended with infused herbs such as calendula, catnip, plantain, comfrey and yarrow, which provide healing, anti-inflammatory skin benefits.
Birch Botanical Spa uses Hanna's own Black Birch products, as well as another line: Glo Skin Beauty. "I pick science-proven products that will work well with my health-minded ethics, as well as different skin types," she says. "It's part of the East-meets-West, results-driven spa treatments that my clients love."
The spa's skin care services include the Custom Signature Facial, which Hanna always recommends as a first treatment for new clients. "That way I can learn more about the client and [his or her] skin; plus, it's a wonderful way to relax and see what the spa experience is like," she says. "Getting facials regularly also can help to keep skin smooth, supple and looking fresh."
In Hanna's Custom Signature Facial, she uses the traditional Chinese skin treatment, gua sha, to help relieve tension in facial muscles and release the body's toxins. "It's an Eastern healing facial massage, where I use light strokes with a jade stone to reduce wrinkles and flush out toxins," she says. "I also use products with antiaging ingredients, either plant-based or pharmaceutical-grade, depending on the client." Another unique aspect of the facials is the use of healing crystals, such as the jade stone, Hanna notes. "They promote balance and restore energy, leaving you feeling rejuvenated and centered."
Additional spa services include peels, waxing and eyelash extensions, as well as massages. "I offer Swedish massage that relaxes the body while it [increases] the level of oxygen in the blood, improving circulation and decreasing muscle toxins," Hanna says. "I also offer reflexology, [which,] aside from a fabulous foot massage, can be known to relieve tension and stress in the body through meridian points in the feet, hands and head."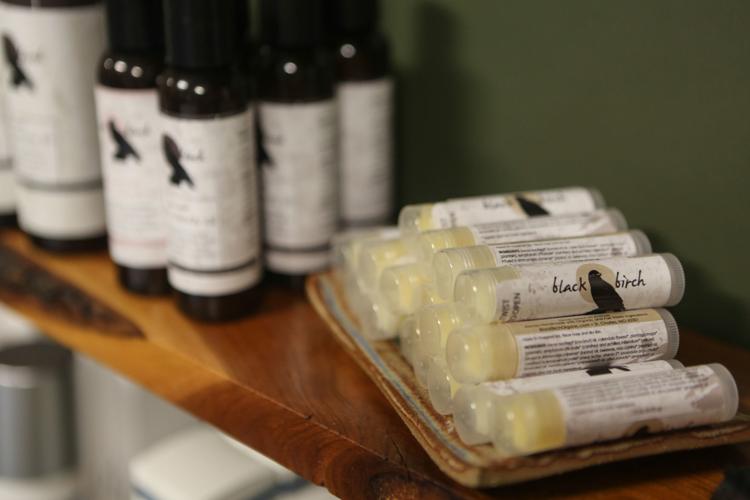 Hanna also does dermaplaning, an exfoliation method that uses a scalpel to gently scrape off the top layer of dulling dead skin cells to reveal a smoother, brighter complexion. "It is great for exfoliation, and it is known to be just as effective as microdermabrasion [a cosmetic treatment that removes a thin layer of skin with a high-pressure spray of crystals to diminish the appearance of fine wrinkles and blemishes]," she notes. "[Dermaplaning] removes dead skin cells, as well as unwanted facial hair. In combination with [chemical] peels, it is a great add-on to a facial, as it will help reduce the appearance of fine lines and wrinkles."
Coming this year, the spa also will add microdermabrasion and light-emitting diode, or LED, light therapy. "LED light therapy uses different lights for different amounts of time and can help heal skin after a treatment and help with acne," Hanna says.
To stay current on holistic mind and body treatments, Hanna also is training to offer the energy healing modalities reiki and chakra balancing. Reiki is a Japanese technique for stress reduction and relaxation that also promotes physical, mental and emotional healing as the recipient draws energy from the practitioner's gentle touch. Similarly, chakra balancing techniques bring the body's energy into balance to improve mental, emotional and physical health, Hanna explains.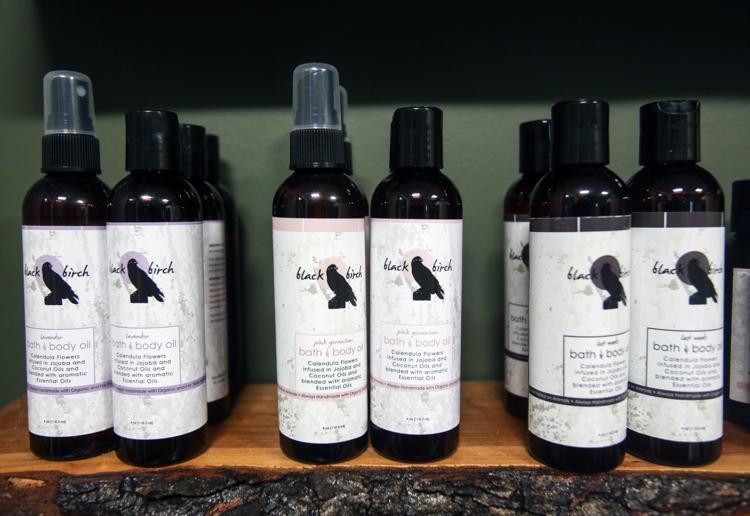 Services at Birch Botanical Spa are by appointment only, and clients can call or go online to book a service. Membership is available for $59 per month for a facial, plus a 20 percent discount on added services and a 10 percent discount on retail products. "The [Custom Signature] Facial and [Swedish] massage combo is the most popular," Hanna says of a combination priced at $87 for members and $105 for nonmembers. She adds that every client is offered freshly blended tea, and an aromatherapy session precedes or follows each appointment, all to complete the rejuvenating and revitalizing experience.
"At Birch Botanical Spa, we believe that health and beauty are elegantly linked," Hanna says. "We want to help clients achieve beautiful skin and a healthy lifestyle."
Birch Botanical Spa, 2010 1st Capitol Drive, Suite 14, St. Charles, 636-578-3282, birchbotanicalspa.com
Be the first to know
Get local news delivered to your inbox!