Finding the perfect outfit can be stressful, especially when months have passed since you last tried on your favorite pair of shorts. With spring just around the corner, there's no need to panic about what to wear – Julia Leenig, owner and creator of Descendant boutique in Webster Groves, specializes in selling sophisticated women's clothing for the perfect capsule wardrobe, so you can look and feel good, regardless of the season.
Leeing opened Descendant back in 2020 and initially carried vintage clothing before narrowing her focus toward foundational pieces. "When we first opened, I sold 'trendier' pieces because I was trying to figure out what people wanted," she says. "I was afraid to be too simple. Eventually, I learned that people were actually craving that simplicity, which is why we purposefully don't have a million different options in the store."
Eliminating styling stress is one of the main reasons Leeing started Descendant, which has refined its focus over the past three years to include clean, minimalist fashion intended for creating the ultimate versatile wardrobe.  "When people come into Descendant, they're able to mix and match pieces together," she says. "It really reduces overwhelm when you can just focus on higher quality pieces."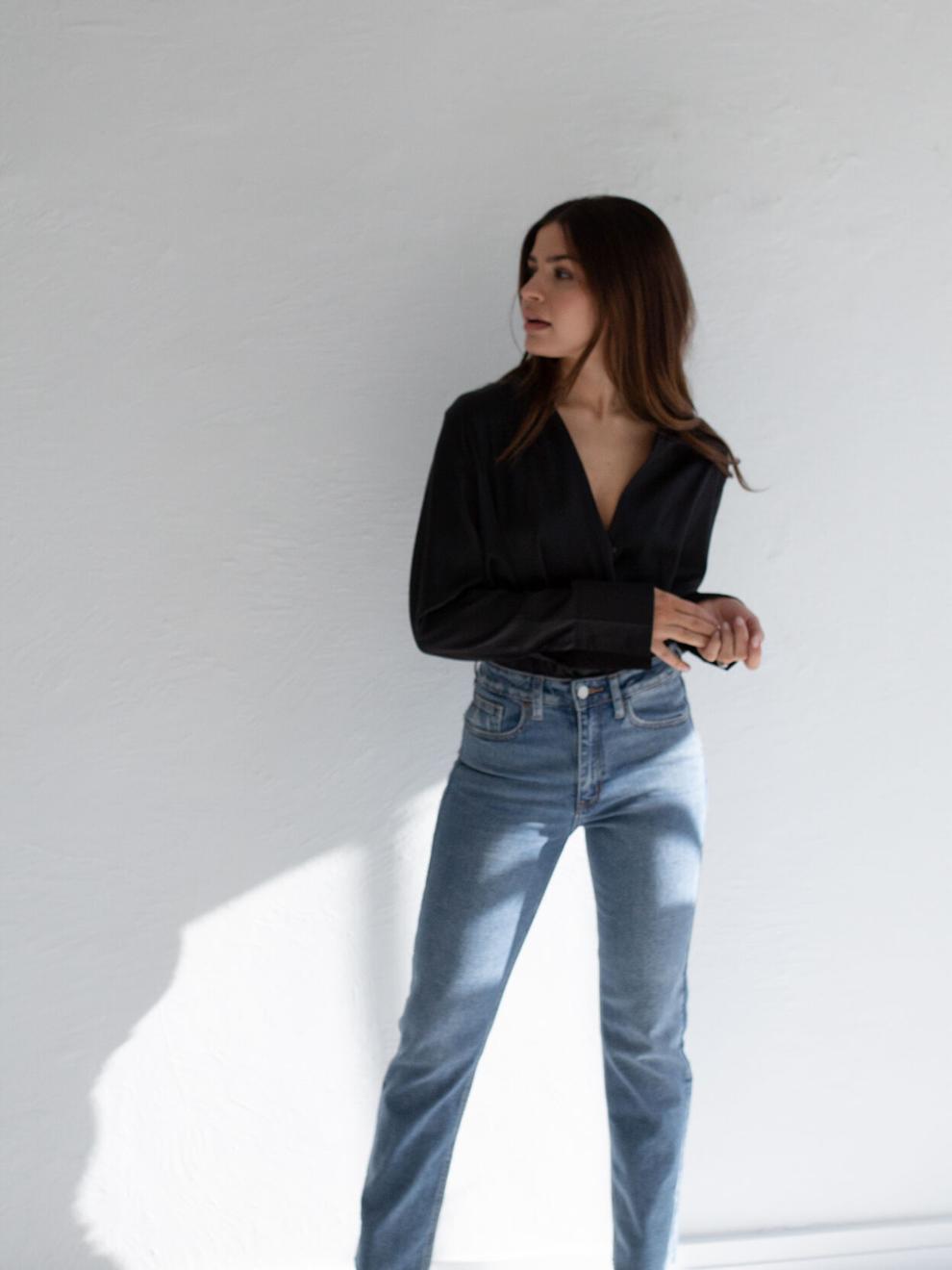 Creating a capsule wardrobe can help balance work and personal life, Leeing adds, so you can look polished and professional without being super dressed up. "The majority of our customers are women who have important jobs but also have personal lives," she says. "They want to have a balanced wardrobe so they can shift in and out of any environment feeling comfortable and looking great. Putting a little more thought into a foundational wardrobe at the beginning can save you a lot of stress, time and money in the end."
Descendant focuses on clothing with a causal, polished look that can be dressed up or down for a variety of different lifestyles. Spring is a great time to clean out your closet and begin building a solid base for your wardrobe with versatile pieces for different seasons. Although capsule wardrobes can differ depending on individual styles and preferences, Leeing advises clients to start with the basics and build from there. "Revisit foundational items to make sure they're fresh and polished," she says. "Get a new white t-shirt and check your jeans to make sure they still fit. A nice cotton sweater can be worn or thrown over your shoulder as a great transitional piece. Some people need a spring dress that they can throw on with sneakers or dress up to wear to church."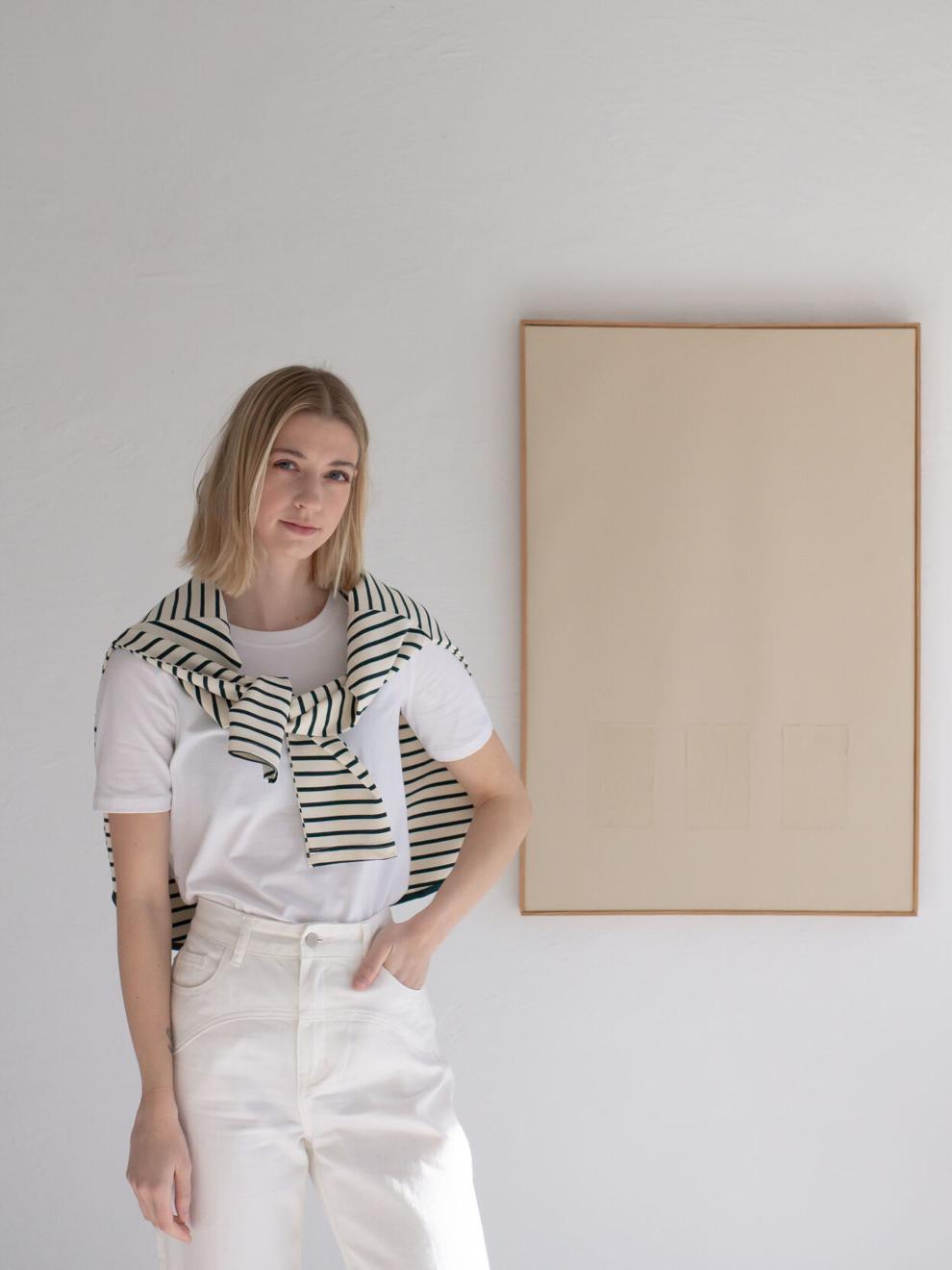 Sticking to a color scheme can make mixing and matching easier, Leeing explains. Incorporating white denim or lighter trousers can help a wardrobe feel casual but classic. "In spring you feel a little tired of wearing black all the time, so throwing in a lighter element can help with that," she adds. "Instead of a black blazer, try a tan blazer that you won't get sick of. You're still going to be reaching for it all summer and it's a great jacket to throw on for next year."
Building a spring capsule wardrobe doesn't mean you can't get creative and express your personal style. "It's really about making your wardrobe feel easy and not overwhelming," Leeing says. "If you feel good in it and you can make it work, all the pieces in a capsule wardrobe can be mixed and matched. In some ways, you can actually be more creative with limited items because you can experiment wearing one piece a dozen different ways."
Regardless of age or personal style, Descendant helps women feel empowered and comfortable with its clothing collections that are effortlessly classic, polished and versatile for any occasion and season.
"Simplicity is cool and timeless," Leeing adds. "It's really about being intentional and thoughtful by building a base and being who you are."
Descendant is open Wednesday through Friday from 11 a.m. to 6 p.m. and Saturday and Sunday from 11 a.m. to 4 p.m.