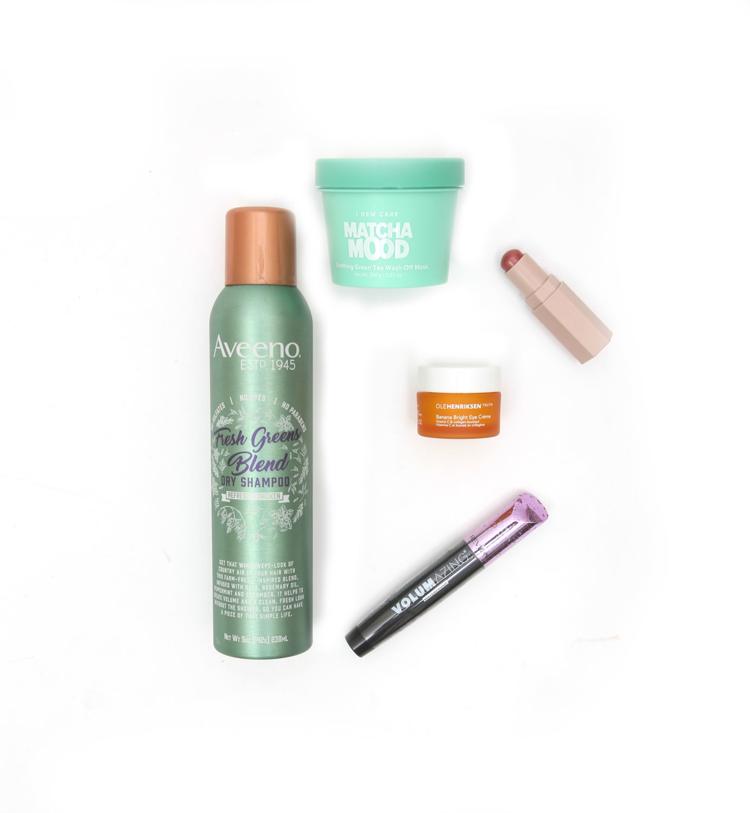 Does this scenario sound familiar, new mom? Little laundry is strewn about, and bottles fill the sink. As you dream of sleep, pampering yourself may seem like the last thing on your mind. However, a little self-love can provide a brief burst of energy that you need (and deserve) during those first fragile weeks. Oh, and may we just say, mama – you're doing great!
Your eyes may be heavy, but at least they can look bright thanks to Ole Henriksen Banana Bright Eye Crème. Simply dab the entire eye area to instantly brighten and color-correct (bye-bye dark circles!). Collagen-boosted and full of orange and green extracts, this crème firms and deeply hydrates, while remaining lightweight. Available for $38 through Ole Henriksen (olehenriksen.com).
Baby asleep, yet you can't fathom folding that mountain of laundry? Spoil stressed skin with I Dew Care Matcha Mood Soothing Green Tea Wash-Off Mask. Apply a generous, even layer to clean skin (avoiding eyes and lips), and let it rest for five to 10 minutes, rinsing with lukewarm water while massaging the skin in a circular motion. Formulated with calming green tea extract and radiance-enhancing vitamin B3, it will have you feeling refreshed just in time for baby's next feeding. Apply two to three times a week for best results. Available for $25 through Ulta Beauty (ulta.com).
A messy topknot may be your go-to as of late. However, thanks to Aveeno Fresh Greens Blend Dry Shampoo, you can let that (likely unwashed) hair down humbly. Shake the product, spraying it on lifted sections of dry hair. Massage it through the roots to absorb any excess oil, and brush to distribute evenly. Infused with oats, rosemary, peppermint and cucumber, this dry shampoo will absorb oil while adding volume. Available for $11.45 through Amazon (amazon.com).
When family or friends pop in for an unexpected visit, freshen your face by applying Revlon Volumazing Mascara and the Fenty Beauty Match Stix Shimmer Skinstick in Beach Bum. The mascara will provide full, beautifully fanned-out lashes, giving your eyes life, while Fenty's skinstick, applied to the cheeks, will give you color. Mascara available for $8.99 through Revlon (revlon.com). Fenty Beauty Match Stix available for $25 through Fenty Beauty (fentybeauty.com).