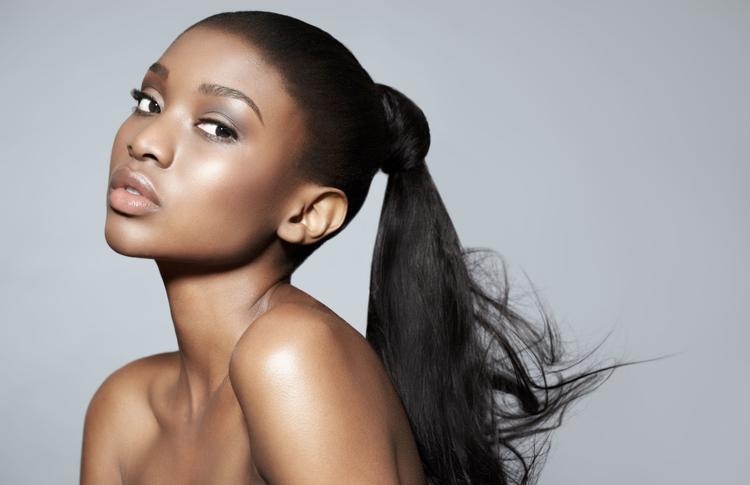 Although loving your facial features may not have numbered among your resolutions for 2019, ladies, doing so daily remains integral if you customarily find it difficult. Instead of longing to change your face wholesale, though, enhance your best features with judicious cosmetics to feel like your most beautiful and confident self in the new year.
To do so, consider this quintet of suggestions:
Let your skin glow. Glowing skin always looks beautiful and attracts notice, so instead of caking on foundation, opt for a lighter-weight option like a "CC cream" – color control/color correcting – or a tinted moisturizer. Such options should let your skin breathe and glow, making it look younger and more radiant.
Showcase your cheekbones. If you love your cheekbones, show them off by adding bronzing powder to your cheeks' contours. Doing so should make your cheekbones look lifted and chiseled – and who doesn't want that? That said, always add a pop of blush to the apples of your cheeks to draw even more attention to them and their underlying structure.
Accent your eye color. Depending on your eye color, the shade of a given eyeshadow will accent that color perfectly and really make your peepers pop. If you have blue eyes, for example, enhance their color with eyeshadow in bronze shades. For brown eyes, stick with neutral, warm shades; for green or hazel eyes, mauve and dark plum tones should make their color really stand out.
Frame your face with brows. Don't neglect your eyebrows in 2019. Not only do eyebrows frame your face, but also they put the finishing touch on your appearance. For a soft look, use an eyebrow powder and brush to lightly fill in your brows, making them more even-looking and slightly fuller. If you lack sufficient natural eyebrow hairs, use an eyebrow pencil or pomade to create your desired brow shape, and then fill in your brows.
Perfect your pout. If your lips form your favorite feature, never neglect them in your makeup routine. Use lip liner to accentuate your cupid's bow and natural lip line. Also, use your finger to smudge in the line you just created – because harsh lip lines have become so 2018 in '19. Then, add lipstick or gloss to your lips, and your pout will look gorgeous in no time!