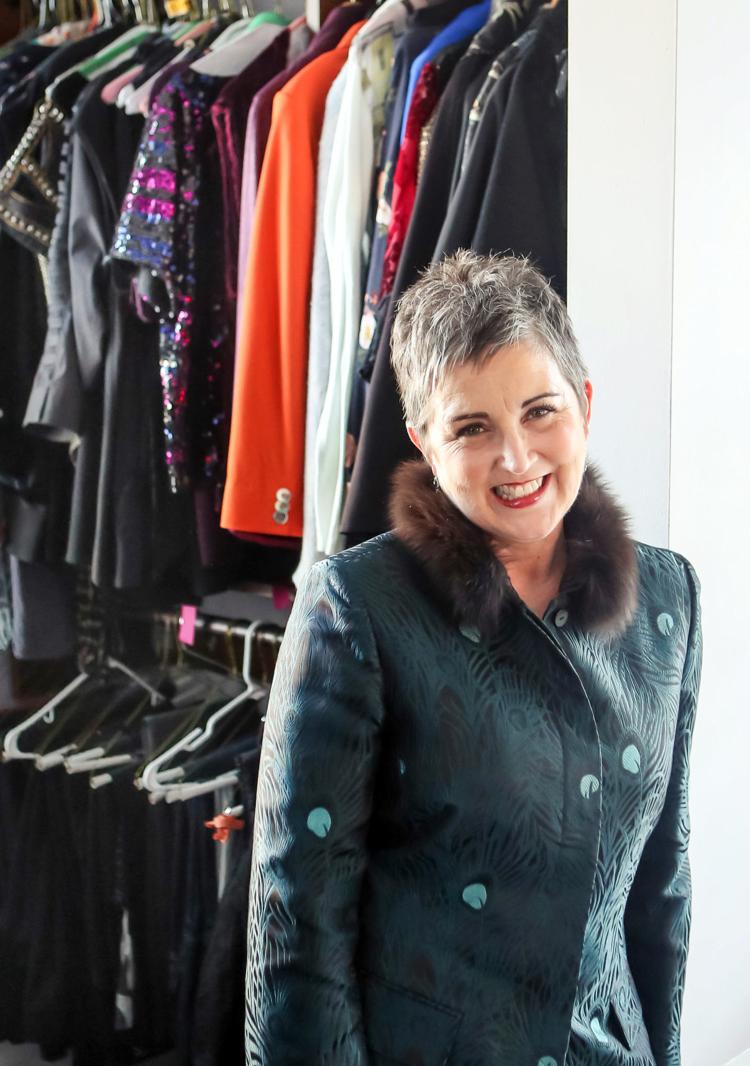 Dress for the job you want, runs common advice – but the stakes (and shopping temptation) are a little higher when that job is in fashion. Just ask stylish St. Louisan Kathleen Bibbins, who was named executive director of the Saint Louis Fashion Fund last March.
Bibbins is drawn to a multifarious style; she notes as personal favorites artistic boho inspirations, as well as classic and modern elements. "I particularly love a European-slash-foreign look, as there is less focus on the body and more about a design aesthetic that showcases the clothes complementing the body," she explains. "I'm currently obsessed with Israeli designer Alembika, [which] was founded by two women who design fashion to feel comfortable with your body."
So, has her wardrobe expanded since accepting a role with the local fund? "I couldn't resist the clothes created by our incubator designers and bought several pieces from each of them," Bibbins says. "However, I did stay true to my personal style: artistic, eclectic, professional with a twist. My closet hasn't really changed [since starting], just enhanced by our great fashion fund designers' brands. I've also been exposed to a lot more local designers and recently bought a stunning top from a young emerging designer, Olivia Ray."
Before her most recent endeavor as the fund's executive director, Bibbins held executive roles in sales and marketing services, in addition to years as the co-owner and general manager of former St. Louis hot spot J McArthur's, An American Kitchen. After a range of careers across multiple fields, Bibbins' work wardrobe has finally found its sweet spot.
"When I started my career, women wore clothes that looked much like a man's business suit: skirts, hose, jackets, ties," Bibbins explains. "Eventually, I worked my way into a corporate-creative environment that allowed me to be me. I was able to evolve from my conservative, corporate look to one that reflected my more creative and artistic bents."
Bibbins' daily outfit varies based on her schedule. But weekends? That's for comfort. "On weekends, I tend to dress more casually so I feel completely comfortable – but I still like to add embellishments that are unique to my style, like jewelry, scarves [and] shoes," she says. "I love feeling comfortable but not like I just left the gym."
And while many area residents are bundled beyond recognition, waiting for the first sign of spring, Bibbins says she prefers dressing for the colder seasons. During fall and winter, fashionistas have a myriad more options thanks to cold-weather fabrics and layering potential, she explains.
When she isn't shopping from the fund's own designers, Bibbins can be found at local stores like Lusso in Clayton, Paisley Boutique in Webster Groves and LAUNCH Clothing & Accessories in University City and The Hill neighborhood of St. Louis. "And I am a big fan of [Collections by] Joya," says Bibbins, who calls its jewelry "amazing" and consulted with the brand early on. "It doesn't have a storefront, but is one of the special brands built here."
Although she says it's hard to pick No. 1, jewelry is one of Bibbins' personal favorite accessories – along with the ever-important shoes, of course. "Put on a plain black slate, and it's amazing what the right jewelry and shoes can do to make you feel and look like a million bucks!"