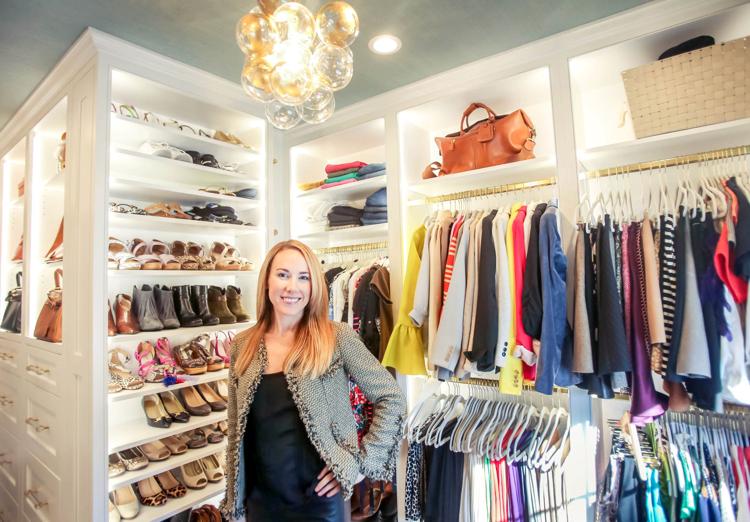 A fashionable person with a small closet sounds like the plot of a sitcom episode, but to Diedre Gray, it's just a reason to have a more curated wardrobe.
"Admittedly, I do not have a lot of shoes or even clothes – our house was built in 1929, so it's very short on storage," says Gray, senior vice president of Post Holdings Inc. "The closet renovation we did recently merged two small closets with much success, but it's still a very small space, so we have to be judicious about what we bring in. No more than 10 pair of jeans will fit!"
This "exercise in discerning discretion," as Gray puts it, hasn't left her with a subpar wardrobe, but instead with timeless classics that can be worn for years.
"I have a lot of pieces that are meant to stand the test of time that have been investment pieces," Gray explains, noting her personal style as edgy-classic. "Cowl-neck cashmere sweaters, silk blouses, nice pants and silk scarves … but I like to mix these pieces with over-the-knee boots or leather pants."
Gray lists her style inspirations as Aerin Lauder, Grace Kelly, Cate Blanchett, Gwyneth Paltrow and Christine Lagarde – a group that ranges time frames, professions and styles, yet seems entirely logical when compared to Gray's outfit history. Professionalism and class balance with spirit and flair; what makes it complicated also makes it complete.
While working, Gray says her winter staples include tweed dresses with tall boots or cashmere sweater-dresses with booties. "Something new I got this year is a fisherman's sweater, which is fun for Fridays or the weekend," she says. "I also love a good jacket – right now I'm alternating between a camel cape and a Barbour jacket."
To find these must-haves, Gray says she varies between small shops and her computer. "I love local boutiques – Vie, Dot Dot Dash, as well as The Vault on Brentwood for hard-to-find designer resale items," says Gray. "I'm a huge online shopper, through eBay, The RealReal and 1stdibs."
In the realm of accessories, Gray picks handbags above all else. "I am a big believer in carrying a classic, well-made handbag – mine are mostly vintage and very much investment pieces," Gray says. "I have a few good hats from the Forest Park Forever Hat Luncheon, but they are not for everyday wear!"
We're sure if anyone could pull off such a topper move, it would be Gray.