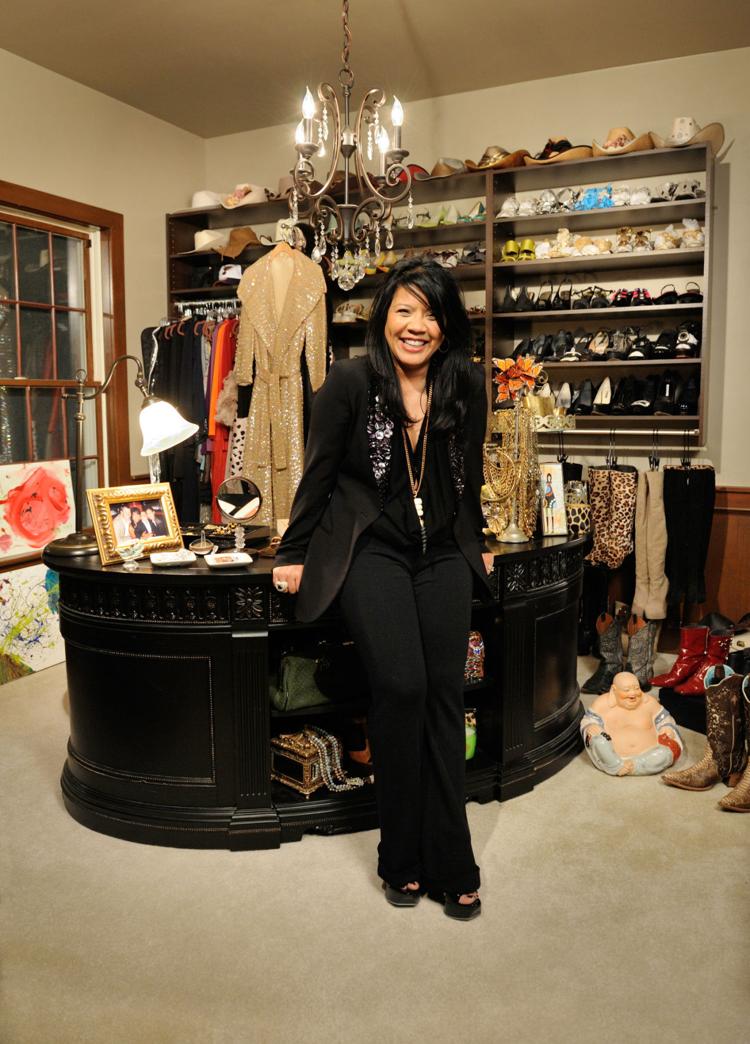 St. Louis is consistently acclaimed for its charitable citizens – and the city's plethora of philanthropic events are routinely known by locals as havens for sharp dressing. It comes as no surprise, then, that the woman behind many of the area's top charitable events has a passion for fashion.
Even if you don't know her, you're aware of Christina Schellhardt's work. As director of events and community outreach for SSM Health Foundations, she is the driving force behind fundraisers like the Glennon Gallop benefiting Danis Pediatric Center at Cardinal Glennon Children's Hospital and the Cedric the Entertainer and Friends! gala at the Peabody Opera House benefiting SSM Health St. Mary's Hospital.
"My job is to share the gift and impact of giving through the development and execution of unforgettable, mission-oriented events and community-outreach programs for six hospitals in the SSM Health Foundations network," Schellhardt says. "My life allows for a broad range of style, but I would say I wear sophisticated elegance and just-left-of-creative for work, and bohemian for dates and play."
Her list of fashion icons is as varied as her wardrobe. "My obsession with sharp suits and slinky evening gowns came from Lauren Bacall," Schellhardt says. "I secretly covet every kaftan in Diana Ross' closet. Talitha Getty, Rachel Zoe and Kate Hudson inspire my bohemian flair and love of the '70s, and there are those who say I dress like Prince."
Schellhardt tends to browse boutiques or shop online to uncover her unconventional finds. "I score amazing pieces when I travel, running in and out of boutiques without ever knowing the name of the shop," she says. "Some of my best finds were purchased within a five-minute scan from the front of a store before heading to an airport." She does do some of her shopping in her home city, though. "When in St. Louis, I do love perusing the racks at Vie for stylish elegance, Free People for casual wear, Nordstrom for staples, Neiman Marcus Last Call for the best in designer bargains, TJ Maxx on Manchester for runway finds and The Vault by Women's Closet Exchange for unexpected treasure."
Since she doesn't shop for what's hot during a current season, Schellhardt doesn't have any spring 2016-specific favorites, but instead, she has a list of must-have items for the entire year. This includes over-the-knee boots, a long jersey dress, blue suede platforms and more, she says. "My style used to be eclectic and all over the place in my 20s," she explains. "Time and experience has allowed me to refine my style over the years."
Schellhardt says her outfits start with a shoe. "I don't try on outfits, and I don't change my mind when I dress," she says. "If that outfit is not in its rightful place in my closet when I reach to grab it, I'm in trouble." And when dressing for an event? Nothing changes, she explains, "unless the invitation communicates a creative attire or costume. Then my brain goes into an instinctive creative process that usually results in a mad dash to my closet for something unique."
Speaking of events, Schellhardt has been working on a few exciting fundraisers that are sure to be St. Louis sensations. She lists June 16's Game Shows at Ballpark Village benefiting Cardinal Glennon, the Glennon Gallop on Sept. 17 and this year's Cedric gala on Oct. 22 as noteworthy happenings. Now you just have to decide what to wear.